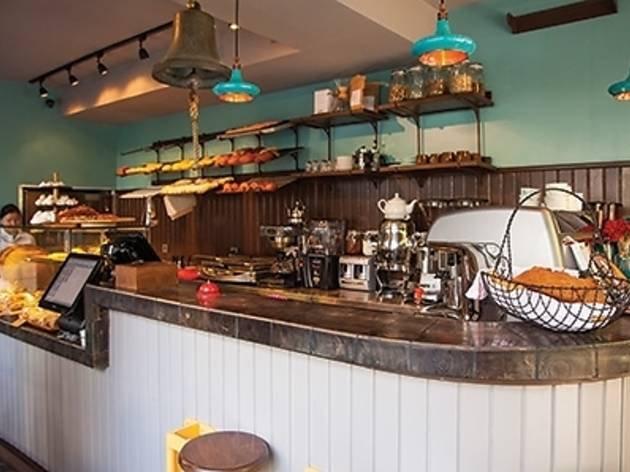 We Turks might be notorious for ruining a good croissant by stuffing it with tomatoes and cheese, but we're still able to appreciate that it's a hard delicacy to put together, from perfecting the dough to getting the texture just right. As the name suggests, Kruvasan gives these pastries the respect they deserve. You'll find four kinds of croissants here: plain, chocolate, almond and cheddar. The chocolate version isn't as soft and crumbly as we'd like, but the amount of chocolate is quite satisfactory. Our favorite, however, is the cheddar variety, which is perfectly textured and comes with the cheese melted on top. Kruvasan also sells daily quiches, homemade jams, sandwiches and breads.
Venue name:
Kruvasan
Contact:
Address:
Av. Süreyya Ağaoğlu Sokak 10/C
Teşvikiye, Nişantaşı
İstanbul


Opening hours:
Daily 07.30-23.00.