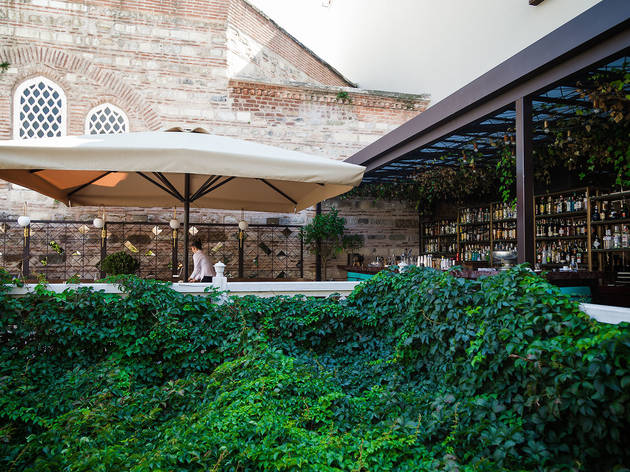 1/2
FND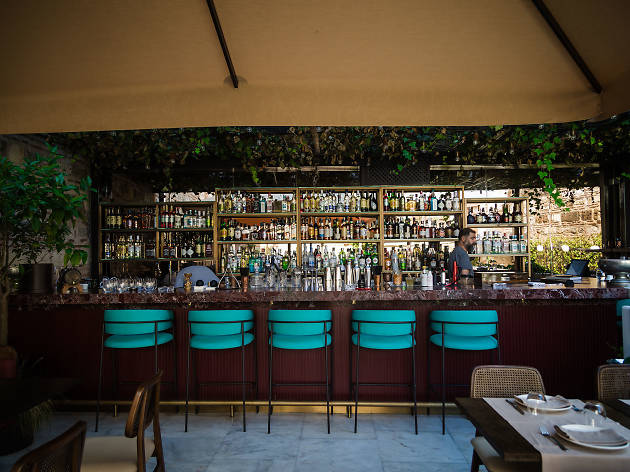 2/2
FND
Time Out says
What is it? A Turkish restaurant situated in the historic Cağaloğlu Hamam.
Why go? For a traditional Turkish meal prepared with a twist.
The journey through the Cağaloğlu Hammam to reach this enchanting spot in itself is an experience. The walk through the Hamamm makes you loose the reality of time and space. Its grandeur casts its spell and you realize you are ready for your soul to be fed as well as your stomach. This venue also dispells common misconceptions regarding touristique establishments. Beyond the exotic and oriental domes you have the view of unobstructed view of Istanbul sky above. Evenings are particularly magical. The candle lit room tingles with the sound of Skandinavian jazz. Service is very courteous and the chef Durukan Özgen's menu is a satisfying subtle reimagining of traditional Turkish dishes. We very much enjoyed the starter of stuffed onions (54 TL) and 'mouldy' haydariye (44 TL) particularly because yoghurt was replaced by mouldy cheese as was the tradition in Anatolia. But the star of the starters must be the beetroot and chuck dish (65 TL). The mixture of slow cooked chuck, thinly sliced beetroot and crumbled goat's cheese is heavenly. As a main course Tiritli Kebab (164 TL) is a must have for carnivores. Tasting menu at 270 TL per person would enable one to basically have a run through almost all of the dishes on offer. Lokanta 1741 should be commended for successfully blending a historical setting with a contemporary approach to food and dining.
Details