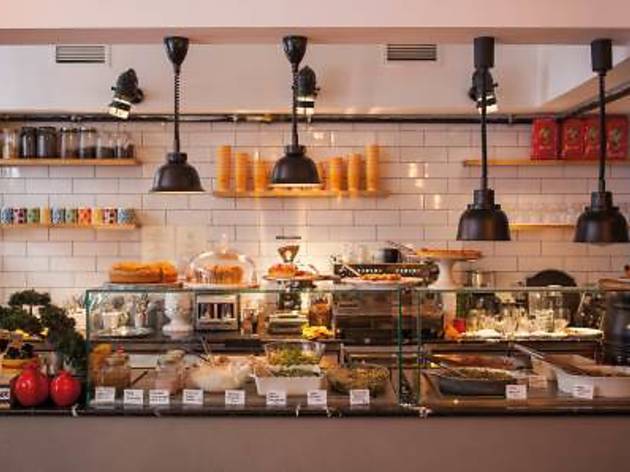 Time Out says
Located on a tranquil street, with a few outdoor tables and a mouth-watering smorgasbord filled daily with fresh food, Meg Café opened its doors last May under the management of Merve Güleç, a young businesswoman who trained in a bakery and never gave up chasing her dream of opening her own café.
Alongside the daily menu, you can select freshly prepared delicacies seasoned with olive oil or choose from one of the five different sandwich choices available (sandwiches 16-22 TL).
The potato salad, artichoke in olive oil and fried peppers in yogurt are some of the fresh and light dishes offered. Meg Café also has another resilient trump: its breakfast. Whether it is homemade granola (18 TL), pancakes (16 TL), croissants (6-7 TL), muesli (17 TL), egg dishes (10-15 TL), or its delicious breakfast plate for two (25 TL), Meg Café stands above the fray of Nişantaşı's wealth of kahvaltı places and is set to become the neighborhood's new meeting point. That's what its name MEG (Meet, Eat, Go) stands for anyway.
by Erçağ Akın
Details