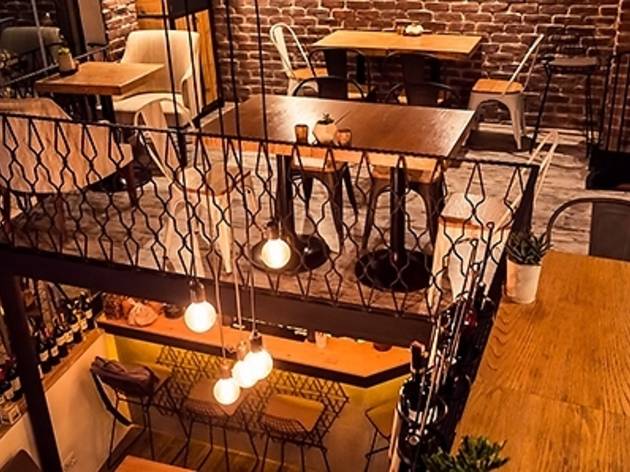 In Cihangir, as in neighboring Karaköy, change is so quick and constant that it leaves you desperate for some quiet retreat. Hence, Mellow Cihangir.
As you open the door to Mellow you are met with a big counter on one side, and an assortment of tables spread out on the other. The best part of Mellow is its upper floor with its nice balcony feel as the place is a former duplex that has been smartly renovated. Mellow describes itself as a tapas bar with a wide array of healthy and fresh snacks on the menu.
For those who can't get enough of appetizers, Mellow's Meze trio (24 TL), Tapas trio (24 TL) and Charcuterie trio (28 TL) all contain three tasty delicacies served on one platter. The Meze trio features baba ganoush, orange artichoke and cinnamon piyaz (a regulars' favorite), the Tapas trio contains falafel, Chechen chicken and samosas; and the Charcuterie includes lamb sarma, roast beef and an assortment of dried meat.
Other than this, the wine- cooked lamb incik (40 TL) deserves a special mention.
by Erçag Akın

Venue name:
Mellow Cihangir
Contact:
Address:
Mellow Cihangir, Kılıc¸ Ali Pas¸a Mahallesi, Akarsu Yokus¸u 30/B, Cihangir. (0212) 245 22 53. Week days 09.30- 01.00, Weekends 09.30- 02.00.
İstanbul