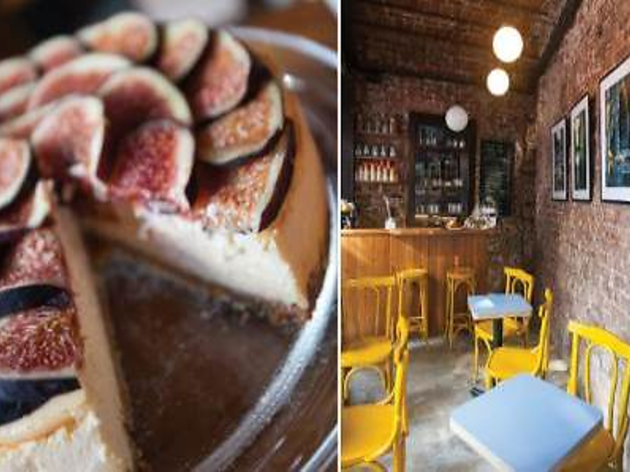 Time Out says
The latest offshoot of Karaköy's much talked about transformation, Nano Café greets visitors in a side street, its few yellow chairs littered along the sidewalk. This is the tiniest of cafés – only six small tables with just as many rather uncomfortable chairs – which not only encourages but almost necessitates that you eavesdrop on the conversation going on over at the next table or start chatting with the owner. You could just as well opt to listen to the French radio station playing in the background.
All you'll find offered at Nano are coffee, tea, fresh cakes and cookies (we hear sandwiches might be added to the list soon). With this brief a menu, the focus is entirely on getting things right: you'll hear the Douwe Egberts coffee beans being ground as soon as you place your order, and you can (and if presented with the option, should) taste the moist cake made with dark chocolate, not cocoa. More than just a sum of its parts, this treat succeeds in getting you to let out a quasi-orgasmic sigh.
The last slice of pumpkin cheesecake is another excellent choice here, made with as thin a crust as possible so as not to distract from the creamy pumpkin puree on top. The pure taste of sweet pumpkin, without any added sugars, is such a rare find – no wonder it's the only slice left. Depending on the season, Nano also offers a version of the cheesecake made with figs.
It's a matter of time before you find yourself making plans for your future visits to Nano – whether that's being alone with a book, a cup of coffee and a slice of chocolate cake or catching up with an old friend at the corner table. Don't say we didn't warn you.
Details