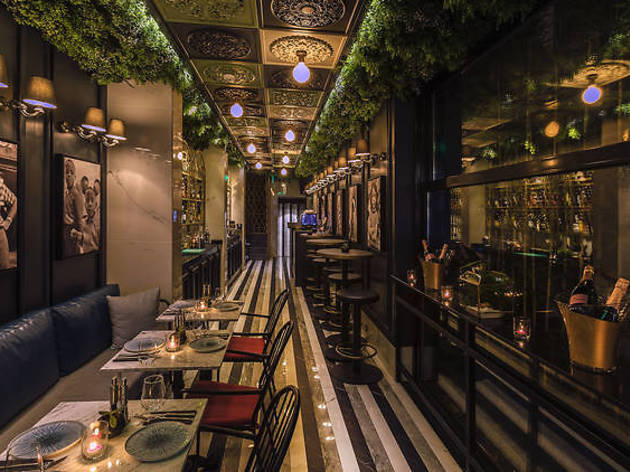 1/3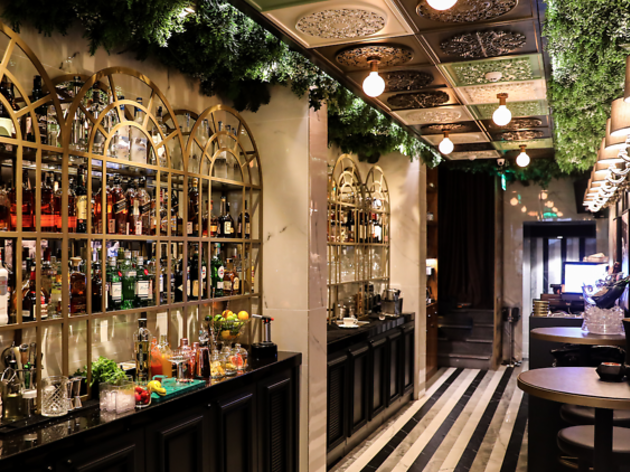 2/3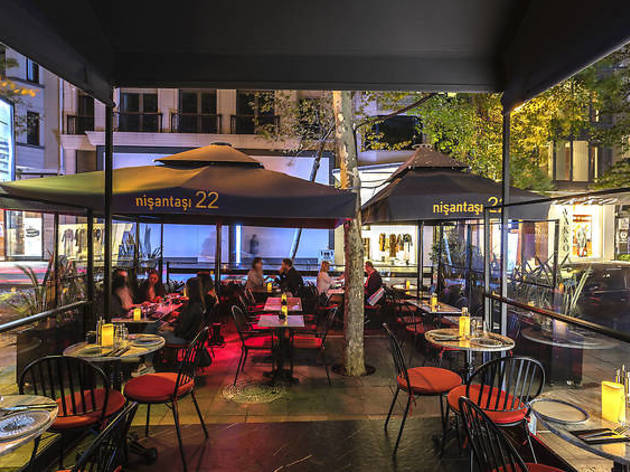 3/3
Time Out says
What's it? A restaurant with a club on the top floor.
Why go? To enjoy the atmosphere on the outside.
Nişantaşı is one of the districts where food and beverage addresses are the most varied and fastest-changing. It is located on one of the busiest streets of the neighborhood, Abdi İpekçi. Since there are hotels around, there is heavy tourist traffic here. In order to appeal to the customers from a wide range, the diversity on the menu has been given importance. You can find salads, starters, pizza, pasta, and main courses.
Tempura plate (50 TL) served with shrimp, toasted zucchini and spicy mayonnaise. They used the cheddar cheese generously in the rib pizza (55 TL) and the roasted peppers were worthy of the rib meat. If you prefer good chicken (60 TL), your chicken is accompanied by risoni with basil and artichoke sauce. Those who prefer the place for lunch and dinner, as well as those who want to drink coffee while chatting with friends, may also prefer. Americano (16 TL) disappointed us a bit, we hope to review their coffee bean preferences to give you the right price. The surprise of Nişantaşı 22 is Studio 54 which is located on the upper floor and starts to serve after 12 every night. Serkan Koca takes his club name from his quota and welcomes those who do not like to go to bed early in a friendly atmosphere.
Details