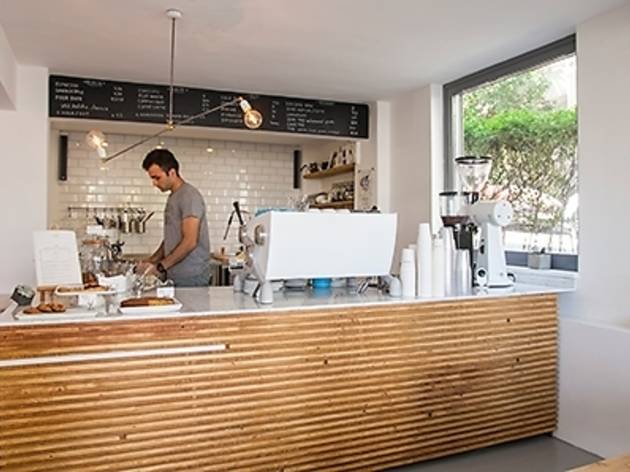 In recent months, Istanbul has seen so many new coffee shops open that we couldn't fit them all in these pages even if we tried. Instead, we're relegated to choosing the best among them, and Norm Coffee has no trouble making our shortlist.
The shop is the brainchild of Cem Bozkuş and Gizem Yavuz, who previously worked as baristas at Kronotrop, one of the premier coffee roasters in Istanbul as well as one of Norm's bean suppliers (along with Petra and Four Letter Word). When it comes to espresso, Norm eschews the comforts of the La Marzocco-brand machine found in just about every coffee shop and opts instead for a custom-made Slayer. What distinguishes this machine is that it uses water with a lower flow rate than usual, which allows for the full aroma even in lightly roasted coffees. The shop also offers Chinese and Bolivian teas along with a menu that outlines their characteristics.
We wouldn't want to do Norm's coffee injustice, but what really piqued our curiosity were the snacks and daily-made desserts beckoning us from the shop's marble counter. In addition to sweet eats like the oatmeal and chocolate cookies and polenta pie, you'll also find savory options like Kars gravyer cheese and onion marmalade served on sourdough bread from Kantin.
Venue name:
Norm Coffee
Contact:
Address:
Güneşli Sokak 39/A
Cihangir, Beyoğlu
İstanbul


Opening hours:
Tue-Fri 08.00-18.00; Sat, Sun 11.00-18.00.