OD46: For crepes and Instagram addicts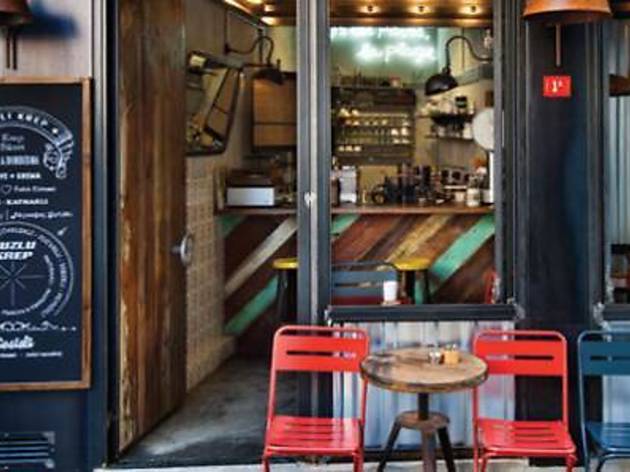 Time Out says
It's hard to live in Moda and not envy the mahalle shopkeepers who forego spending hours in traffic on the way to work each morning in favor of opening up their shop a few minutes away from their home. OD46 is one such place where this dream came true. Run by Pelin and Tijin Çeviker, two sisters looking to get away from the corporate world, OD46 recently opened where Istanbul Kasabı once stood.
The menu is focused on sweet and savory crepes (13-18 TL). We recommend trying the avocado, red cabbage, cheese, pepper and lemon crepes. In the sweet corner you'll find familiar flavors like Nutella or honey-kaymak. They also serve crepes in du¨ru¨m form, which helps make OD46 a popular lunchtime spot. Its central location also helps cement it as a new destination for takeaway coffee. If you happen to linger, we recommend trying the hot chocolate (8 TL) with intense dark chocolate for a semisweet end to your meal.
Although the venue's made the transition from butchery to creperie, there are still elements of the former space– the tiles on the walls, the wooden floors and of course the scale on the counter – to remind residents of Istanbul Kasabı. OD46 was designed by another Moda resident, naiftasarım.
The result is a colorful space that's easy on the eyes and fully Instagrammable with its Frida Kahlo graffiti, bicycle and neon writings on the wall.
Details