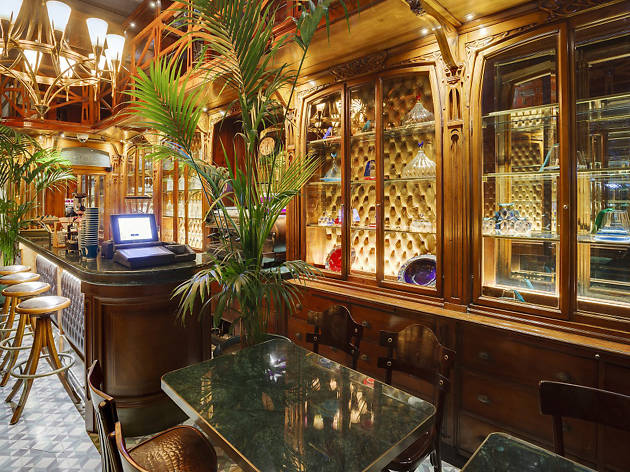 1/2
Ali Kabas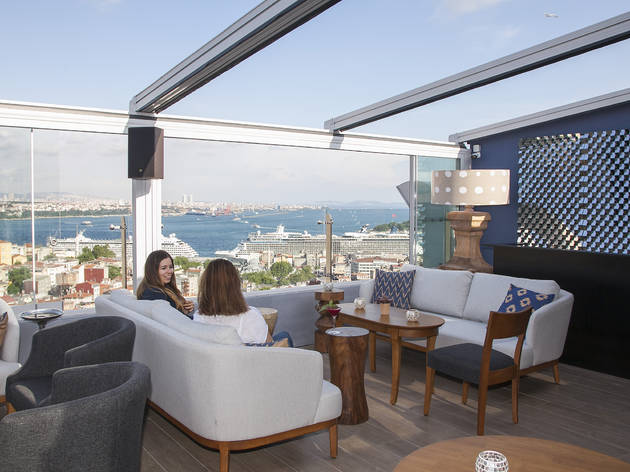 2/2
You never know when Istiklal Caddesi will serve up a new surprise. The latest rabbit out of the famous street's metaphorical hat is Ravouna 1906. It is perhaps the most beautifully-preserved building on Istanbul's bustling artery, standing out against the stifling grey of the avenue.
It belongs neither to the present nor the past, giving us the impression that nothing could disturb its composure. Until recently, this next-door neighbor of the Consulate General of the Netherlands, served as a Mudo franchise.
However with Ravouna 1906, it has now undergone a face change revealing the splendid Art Nouveau esthetics of the original building. Itslong history has imbued it with a modesty that's become part of its DNA; you won't find an ornate entrance door or a sign that reads "Ravouna 1906" here. Instead, the eatery greets you with a few small tables scattered outside.
As soon as you enter the building, however, you'll be transported to a different world bordered by an elongated corridor lined with round tables and a bar to your left. The first floor of the three-story building is an ideal place to grab a bite or enjoy a cup of coffee. The second floor isn't a dining locale at all but a space where exclusive design objects are exhibited and sold. The top floor is the cre`me de la cre`me of Ravouna 1906, an oasis of sorts where you can spend hours lounging and dining.
From breakfast platters to hot and cold starters, salads, pastas, burgers, sandwiches and main courses, dining options are plentiful.
Don't be put off by the extensive menu; no corners are cut in any of the dishes served at Ravouna 1906.
What's more, the prices are very reasonable compared to restaurants of similar caliber: the salmon tartare and octopus carpaccio (25 TL) is the star among the cold starters, while the jumbo shrimp tempura (21 TL) should be embraced like a bedside book and devoured at each visit. The white quinoa salad with grilled artichokes and avocado (25 TL) is light and filling. In terms of main courses, the heavyweight of the menu is none other than the lamb karski with damson (52 TL).
Ravouna 1906 also impresses on the coffee front. Famous barista Chris Owens serves as the consultant for the eatery and even trained the baristas who work here.
Good news for those who happen to tread Istiklal in the early morning: not only can you get their coffee to take away (we highly recommend their cold brew), but you can also choose to make a meal out of it with the croissants and sandwiches on soda bread baked fresh on the premises.
By Erçag Akın
Venue name:
Ravouna 1906
Contact:
Address:
I·stiklal Caddesi 201, Beyogˆlu. (0212) 924 87 60/ facebook.com/ Ravouna1906. Weekdays 07.30-00.00, 07.30-02.00 on weekends
İstanbul