Sarnıç Fine Dining Restaurant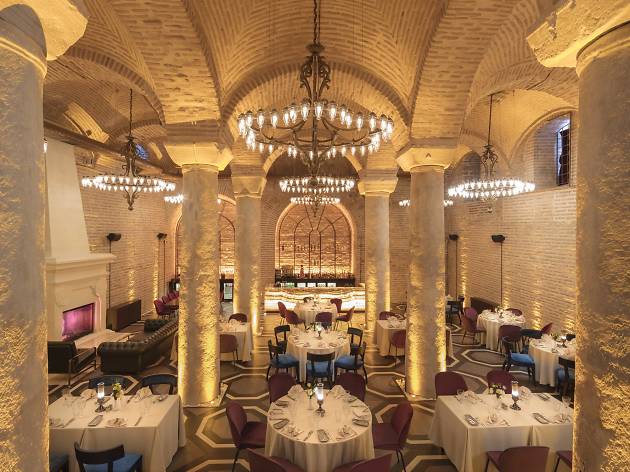 Time Out says
What is it? A chic restaurant that dwells inside a historic water cistern.
Why go? To dine in an unforgettable setting.
Head over to the Historical Peninsula's Soğukçeşme Sokak for a dining experience unlike any other. Situated inside a 1500 year-old cistern, Sarnıç Fine Dining Restaurant is a bucket-list worthy spot for tourists and city-residents alike. This historic structure of a restaurant, with its giant columns and mesmerizing domed ceiling, provides an extraordinary ambience. As for the food, the restaurants Ottoman inspired menu is an absolute treat. We reccomend 'The love story of Hero and Leander' (40 TL), a traditional vegetable patty dish with a kinoa twist, topped with walnut stuffed meatballs and tsatsiki. Go for the 'Magnificent salmon trio'(68 TL) for a plate of smoked salmon, salmon tartar and a fillet of teriyaki. As a main course, we suggest 'the Venetian in the harem' (140 TL), a truffle-oil infused beef medallion dish served with oyster mushrooms and goat's cheese. You'll also get the chance to listen to some live music while enjoying your food at this unique restaurant.
Details
Best selling Time Out Offers