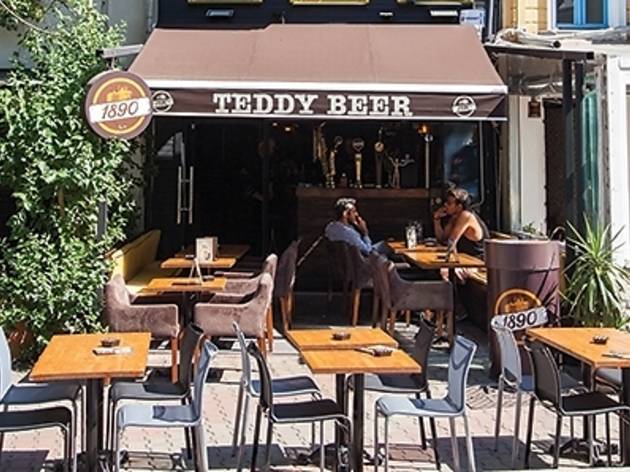 The latest pub to open up in Yeniköy stole our hearts with its name. Don't let the name "pub" fool you, though: this is no young-twenties haunt with rock and metal blasting from its speakers. For one, Teddy Beer's young owner is a house music fan, so you'll have no trouble hearing the person with whom you're sharing drinks.
In addition to the cocktail menu, you'll find a food menu with unexpectedly good flavor for a pub. The Teddy kapama is the star of the menu, including a 200-g meat patty topped with melted cheddar and wrapped in a tortilla. The steak with Café de Paris sauce is another dish that will invariably tempt you to quit any diet you might be on.
On Fridays and Saturdays, Teddy Beer hosts street parties with house music – a welcome change in a quiet neighborhood like Yeniköy. The second floor of the pub, decorated with swings, benches and plenty of greenery, is a great place to hang out on Saturday night. Lest we forget, you'll also find midye dolma (rice-stuffed mussels on the half shell) at Teddy Beer, but only from 17.00-19.00. If you ask us, this is proof in itself that this pub's owners know exactly what they're doing.
Venue name:
Teddy Beer
Contact:
Address:
Yeniköy Köybaşı Caddesi 159
İstanbul


Opening hours:
Daily 11.00-04.00.