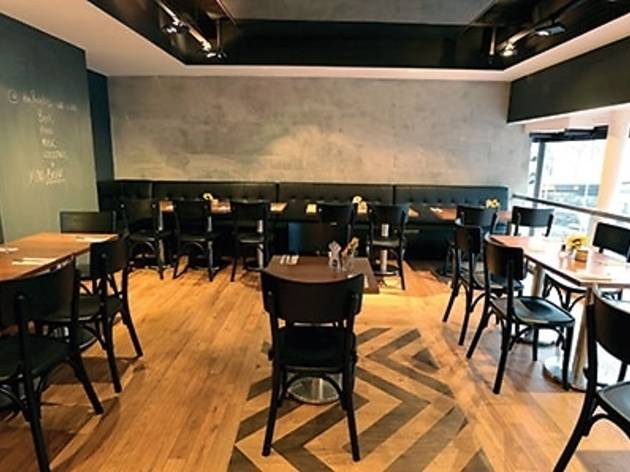 Time Out says
The Rocks is the name for Sydney's lively and historic port district that hosts concerts and street shows on weekends and during festivals. Dedicated to the same music-filled fun lifestyle of the district, Akaretler's new favorite happy hour venue is located where Minyon used to reside in W Hotel. It stands to reason that the venue's manager is an Australian.
If you happen to go for an early drink, we recommend looking past the restaurant section on your right and ordering a drink at the bar on your left, then enjoying the street bar vibe in the terrace by the bar. This is sure to be a hit for after-work drinks in the summer, and it's already made itself a few regulars among the advertiser and artist crowds in the neighborhood.
Although it's surrounded by black chairs, wooden tables and black walls, The Rocks' ambiance is far from gloomy, as the space receives plenty of sunlight by day and gets lit up by the colorful lights on Akaretler at night. The décor is functional, with the black walls serving double duty as blackboards scribbled with menu items and notes.
The menu is quite extensive for a pub menu, from the spicy fries to small hamburgers, falafel, beet risotto and shareable cheese plates.
The Saturday crowds might visit for the modern rock and indie tunes, but The Rocks really comes into its own as a place to watch soccer games on Sundays. If you're looking to grab drinks with friends after work, be sure to jot down their happy hour, held on weekdays from 18.00 to 21.00. To keep up with the playlist of the week and news from the venue, check out their website. Seda Naniç Zeybek
Details