Kia Ora's handbag revolution
Turkish accessories label Kia Ora gives international brands a run for their money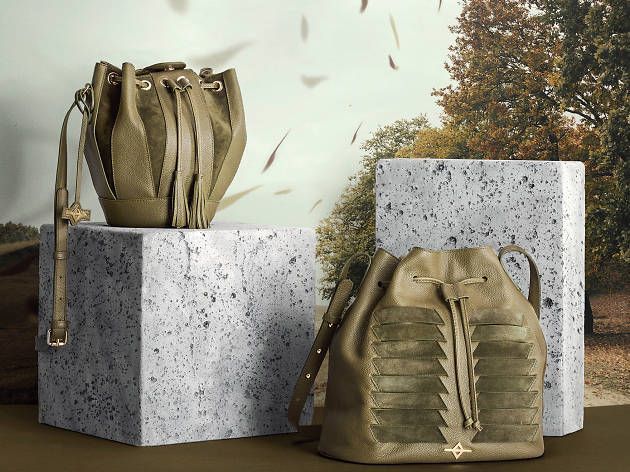 Before they started to work magic with leather at Kia Ora in 2014, Melis Erdoğan and Ceylan Toplamaoğlu led highly successful corporate careers. Erdoğan studied international management and economics in the States, while Toplamaoğlu studied brand management in Italy and went on to offer consulting services to many accessories and footwear brands, actively taking part in the design and production processes. In other words, the duo was fully armed with all of the experience and knowledge they needed to establish Kia Ora.
The leather I live in
Erdoğan and Toplamaoğlu intend for their designs to be "timeless, high-quality accessories that can be heirloom pieces." To achieve this, they chose to focus on leather, a living material that breathes and gets better with age. The result was a resounding success, as Kia Ora managed to fit immensely popular designs in colors that have become the brand's signature within the span of a year.
In its first season, Kia Ora produced seven models, all handcrafted right here in Istanbul. The designs – which are divided into two seasons in accordance with the international fashion calendar – have become staple pieces for those who adopt the brand's motto of "understated elegance." Kia Ora's use of leather-on-leather has become a trademark of the brand. More than a design feature, this strategic move also enables the brand to differentiate its products from others, as all big accessory labels do. Although the designs are generally done in earth tones, the spring/ summer collection also features bold hues like red.
Our favorites are the pieces that combine leather and suede, which is a great way to highlight the features of each individual material through contrast.
Calling all bag lovers
The duo's search for a brand name with positive meaning led them to melodic-sounding Kia Ora, a Māori-language greeting that also manages to fit wishes for prosperity and wealth into the six-letter word. The logo Erdoğan and Toplamaoğlu created is a direct reflection of the duo's love of angular forms; when incorporated into the bag's design, it functions as more of an accessory than a logo, adding an element of understated elegance in line with the brand's aesthetic.
Erdoğan and Toplamaoğlu say they find inspiration for their designs in just about everything. "It could be in the color of a leaf," they say, "or the pattern of a floor tile. In fact, the camera roll on our phones are filled with images that inspire us instead of photographs of our loved ones.
According to Kia Ora, fringe detailing will continue to be popular in 2016, as will the '70s, making Kia Ora's inclusion of suede in its designs all the more appropriate. The designers also believe that the "shrinking" bag trend will continue, shifting the focus more towards ergonomics – just as they've done in the double-strapped, lightweight designs that will easily take us from day to night.
Click here to find out more about Kia Ora Design.