Outdoor movies in İstanbul
Now that summer heat is in full swing, who could resist the chance to watch movies in a breezy setting? The city's outdoor theaters come to our rescue with jam-packed programs featuring can't-miss movies.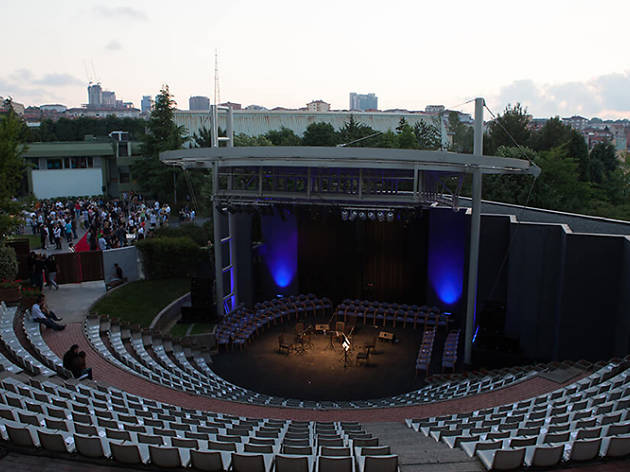 The UNIQ Open Air Stage in Maslak hosts two Başka Sinema screenings this month, with Asif Kapadia's heart-wrenching Amy Winehouse documentary Amy on Jul 7 and Andrew Haigh's critically acclaimed drama 45 Years (starring Charlotte Rampling and Tom Courtenay) on Jul 10.
The Başka Sinema screenings at bomontiada are a good alternative for those who'd rather not go all the way to Maslak. This month's movies include The Second Mother (Jul 13), White God (Jul 20) and Force Majeure (Jul 27).
ENKA also hosts screenings of recent blockbusters such as The Revenant (Jul 19), Bridge of Spies (Jul 20), Star Wars: The Force Awakens (Jul 26) and Eye in the Sky (Jul 27).
Those on the Asian side can take advantage of the outdoor screenings at Akasya Shopping Mall, with Star Wars: The Force Awakens on Jul 15 and Kung Fu Panda 3 on Jul 22.
--UNIQ Open Air Stage. 21.00. 23 TL.
--bomontiada-Historic Bomonti Brewery. 21.30. Free.
--ENKA Eşref Denizhan Open Air Theater. 21.15. 10 TL.
--Akasya Park. 21.00. Free.