Weekend getaways
It's time to pack your bags and wave the city goodbye for a little fun in the sun. Whether you seek to live like you're made of money or simply to get away from the crowds, Özgür Gezer's got you covered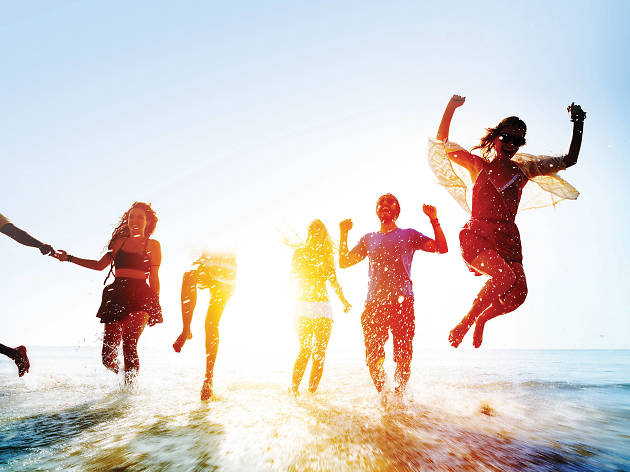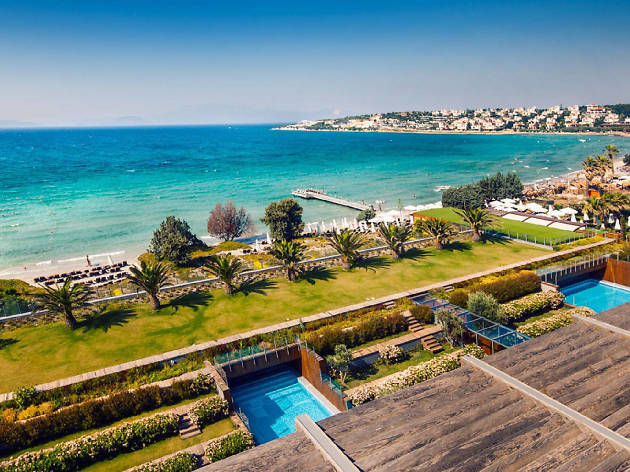 Eden Beach & Bar & Dinner
This is Aliye Turagay and Joost Rooijmans's latest venture at 7800 Çeşme in the Boyalık Bay. The hotel's beach was completely renewed for Eden Beach & Bar & Dinner. The Çeşme branch of the restaurant in Taksim serves a seafood-focused menu accompanied by light music in the afternoon.
3424. Sokak 5, Çeşme. (0232) 712 00 87, 7800 cesme.com
Sea Homes Restaurant by Murat Bozok
The new 36-unit summertime residences in the Paşalimanı Bay, Sea Homes invites guests to taste the recipes of Chef Murat Bozok this summer. You'll find a variety of mezes and olive oil dishes using recipes from all over Turkey, like the tava börek with herbs and ricotta cheese or the chicken stuffed with grape leaves and hummus. The restaurant also hosts workshops on Aegean and Southeastern Turkish cuisines.
5420. Sokak, Çeşme. (0232) 717 12 12, seahomespasalimani.com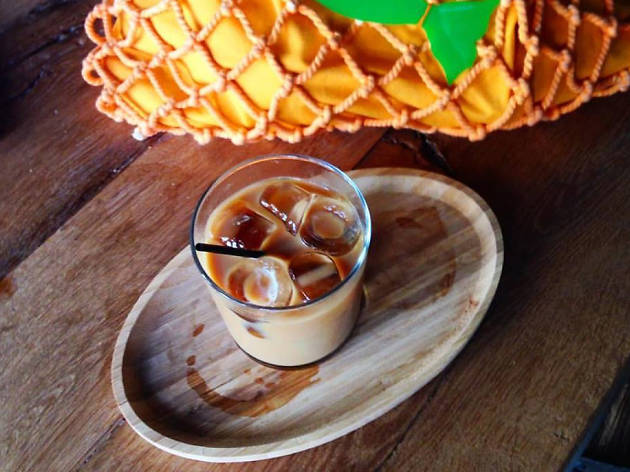 This new café in Alaçatı combines third wave coffee with good music. You can enjoy freshly squeezed juices, smoothies and teas from around the world during the day; unwind with brilliant jazz melodies and small bites at night; or groove to live music shows on the weekends. For more info on scheduled events, check out Take Five's Facebook page.
12001. Sokak 30, Alaçatı.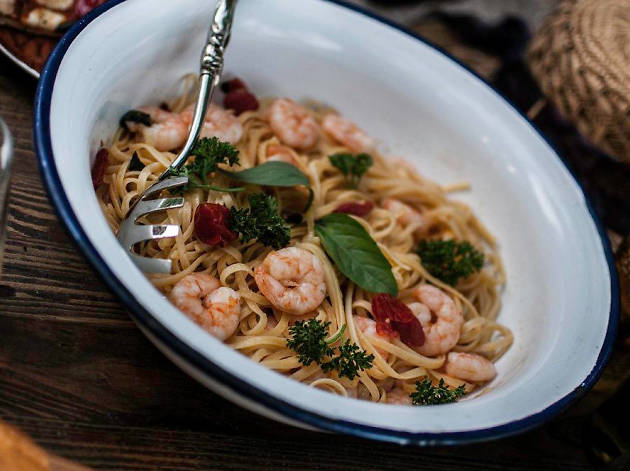 Damla and Emre Kolburan sold their boutique hotel in Çeşme's Boyalık Bay at the end of last summer and relocated to the Reisdere village, where they took up residence in a 200-year-old stone building that once served as a carpenter's workshop. Although the couple enjoys staying out of the public eye, their new space hasn't escaped the notice of gastronomes. Their thin-crust rustic Italian pizzas made with whole-wheat flour are topped with fresh, local ingredients. Kolburano's also serves stews and seafood pasta dishes from its wood-fired oven. The restaurant itself is decorated with antiques and secondhand furniture, and only serves those who have made reservations ahead of time. In the summer months, you can enjoy music and dinner conversations in the delightful garden.
6019. Sokak 3, Reisdere. (0533) 317 82 05, kolburanos.com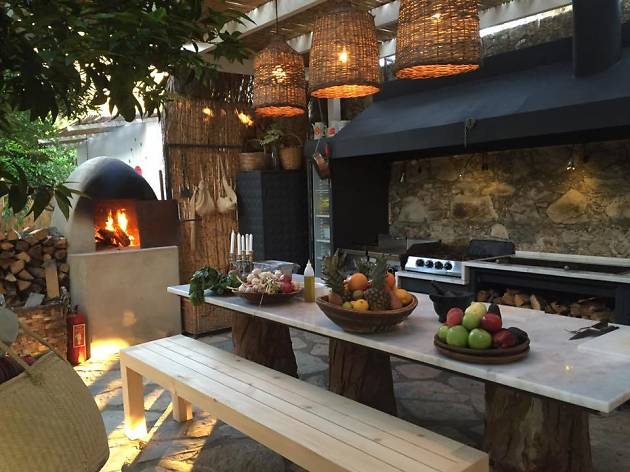 We were all a bit saddened when Esra Şener closed down her tiny restaurant in Galata, but her new eatery – surrounded by a garden full of lemon trees in Gümüşlük – is more than enough consolation. Nowadays she continues to serve genuine flavors at Açık Mutfak, using fresh veggies and fruits from her garden while showing off the culinary skills she amassed from her trips to Mexico and Argentina. You'll find mezes like the spreadable kidney bean paste with chipotle sauce as well as main courses that incorporate marinated beef and seafood. The freshly baked breads and surprise flavors from the wood-fired oven can't be missed.
Kilimci Sokak 53/5, Gümüşlük. (0542) 280 35 04, acikmutfakgumusluk.com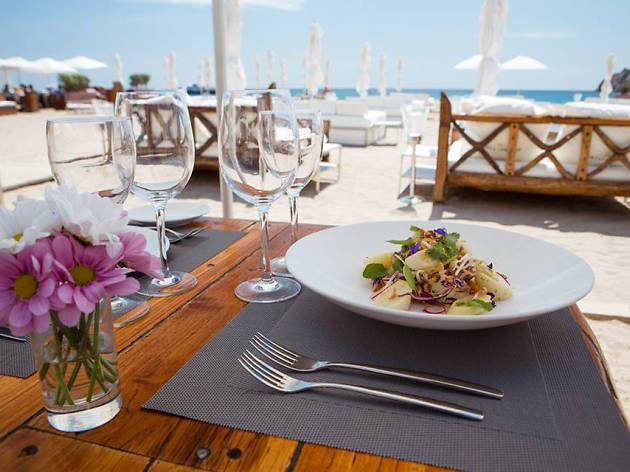 Mandarin Oriental Bodrum invites jetsetters from all over the world to experience Ibiza's celebrated beach club concept right here in Turkey with its brand new project. In addition to boasting a five-star restaurant, Blue Marlin Ibiza Bodrum also hosts parties with world-renowned DJs for those looking to let their hair down in paradise.
Cennet Koyu, Comca Mevkii, Göltürkbükü. (0850) 532 25 83, bluemarlinibizabodrum.com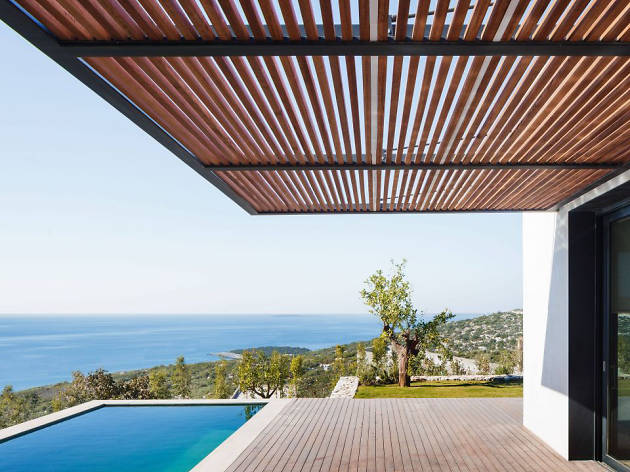 This brand new luxury wellness hotel is the first non-U.S. location of the legendary hotel chain established in Arizona in 1979. Situated in the Kaplankaya region of the Bozbük village in Milas, Canyon Ranch Kaplankaya boasts a shoreline that stretches across seven bays. Be sure to check out the hotel's all-inclusive wellness programs.
Merkez Sokak 198, Milas. (0252) 511 00 51, canyonranchdestinations.com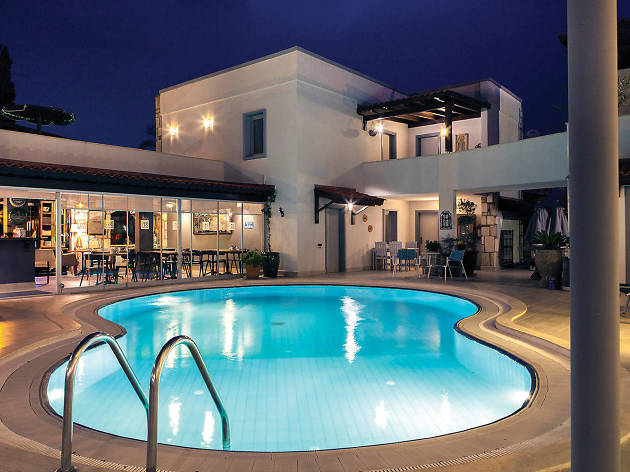 Turkish travelers know Rıfat Fahir İskit as the mastermind behind the Çetmihan, the mountain resort in the Yeşilyurt village that put Mount Ida ("Kazdağları" in Turkish) on the map for tourists and locals alike. İskit recently decided to move closer to the shore with two new hotels in Bodrum. The first location, housed on the former grounds of Marina Go in the city center, is perfect for those who wish to remain close to the all the excitement and nightlife, while the boutique hotel in Ortakent housed in a 12,000-square-meter garden with tangerine trees is the ideal destination for those who wish to escape it all.
Marina: Poyraz Sokak 15, Bodrum / Ortakent: Oyder Caddesi 20-22, Bodrum. (0532) 702 71 71, hotelno20.com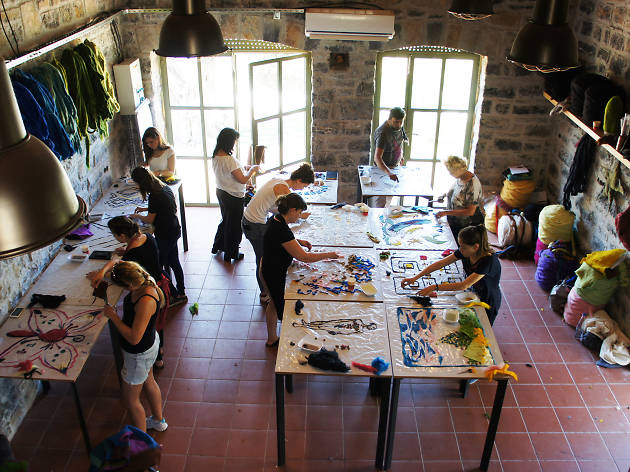 If you're interested in design, Karya Academy offers numerous opportunities to hone your skills. This mini campus on the hills of Yalıkavak, launched last summer by the Design Foundation (Tasarım Vakfı), hosts workshops by well-known Turkish designers: you can learn fashion design from Arzu Kaprol in July or visit in August to master textile design with Asa Patron or kilim design with Belkıs Balpınar.
47. Sokak 7, Yalıkavak. (0252) 385 36 61, tasarimvakfi.org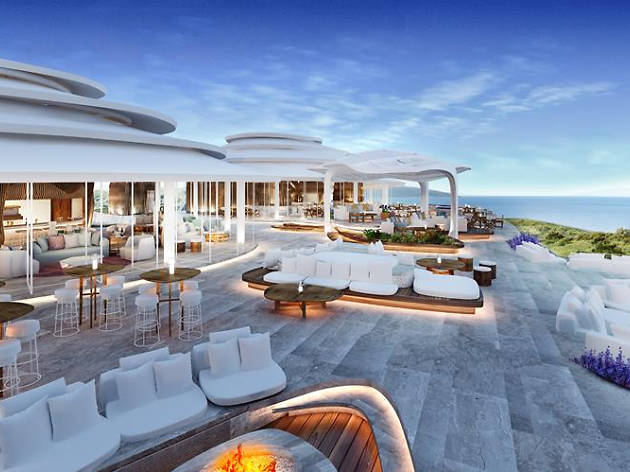 Nikki Beach Restaurant & Club Bodrum
After opening branches in Miami, St. Tropez, Ibiza, Ko Samui and Dubai, Nikki Beach arrives in Bodrum's Torba Bay this summer. You can enjoy a luxurious stay in any one of its 79 units including rooms, suites and villas. A note to avid partygoers: Nikki's popular "White Party" series makes its Bodrum debut on Jul 29 for the club's opening.
Kaynar Caddesi 15, Torba. (0252) 211 27 00, nikkibeachhotels.com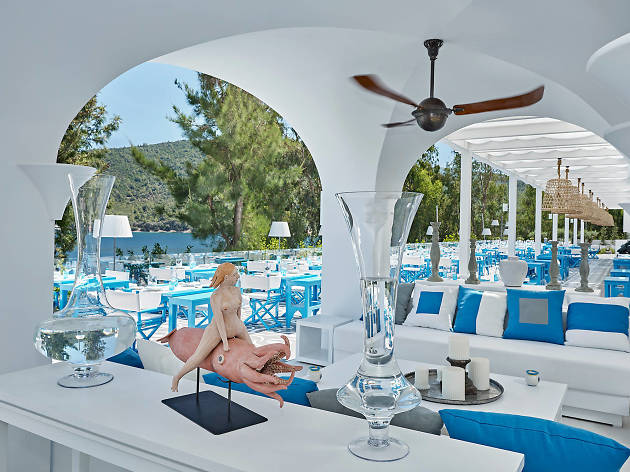 Another international brand to join the Bodrum circuit, Il Riccio is known to jetsetters as the Michelin-starred restaurant of the stylish Capri Palace Hotel & Spa in Capri, Italy. Il Riccio Bodrum opened last summer as a restaurant and beach club; this year, it's expanded into a beach house with 10 rooms as well as a spa and fitness center. Established by Doğuş Group on the site of the nostalgic Atami Hotel overlooking the picturesque Cennet Koyu ("Heaven Cove"), Il Riccio's restaurant specializes in Mediterranean flavors, particularly those featuring the eatery's namesake sea urchins.
316. Sokak 10/1, Göltürkbükü. (0252) 311 70 00, ilricciobodrum.com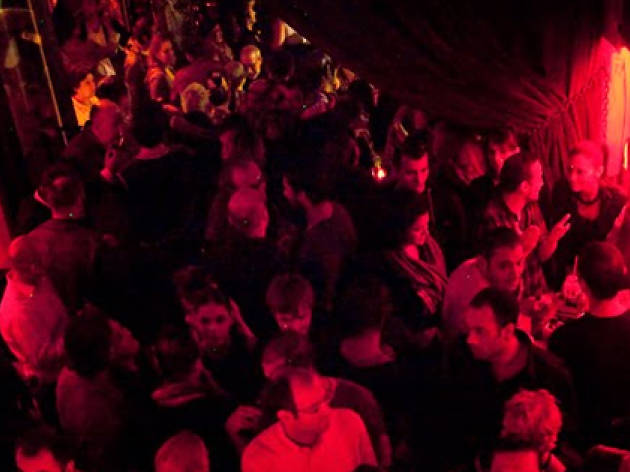 The three partners of Asmalımescit bar Off Pera recently teamed up with a like-minded colleague to create an exceptional bar that perfectly complements the character of Gümüşlük. Located right beside the beach over an area of 2,000 square meters, this beach, restaurant and all-around chill-out space is guaranteed to become a top-notch destination for good music in Gümüşlük with regular performances by musicians like Bora Uzer. Off Gümüşlük's ultimate goal is to transform itself into a mini performance venue. We're also looking forward to tasting all the recipes that come out of the wood-fired oven in its garden.
1131. Sokak 1, Gümüşlük.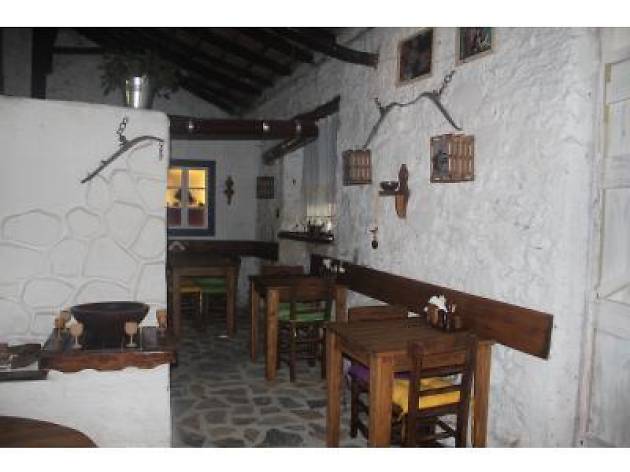 Upon quitting the cinema industry in the 1980s to move to Bodrum, Turkish actor Talip Guran found success as a carpenter crafting colorful wooden chairs. Now he's ready to host the masses at his new, decidedly nostalgic meyhane in Dereköy. Tahta Meyhane serves time-honored mezes as well as Bodrum flavors like fried fish and cırık (fried rustic chicken) with Turkish classical music in the background.
Dereköy Caddesi 145A, Bodrum. (0252) 317 05 45, tahtameyhane.com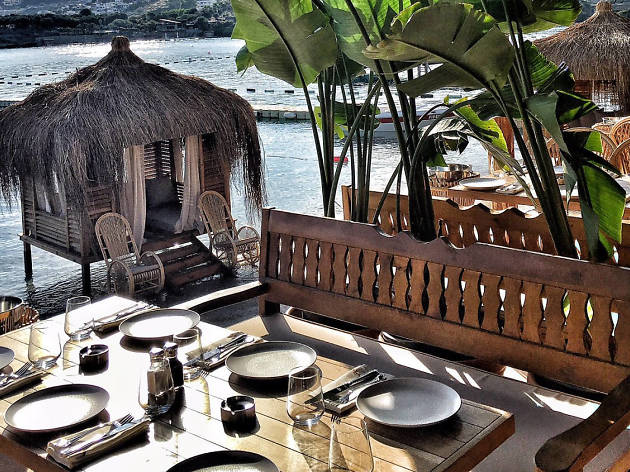 Situated in the Tilkicik Bay, X Beach Yalıkavak channels the Maldives this summer with overwater cabanas built with logs brought from New Zealand. After you soak in the sun on the Blue Flag-certified white-sand beach, be sure to check out the incredible menu at X Restaurant as you relax under the shade of the massive robellini palm.
Tilkicik Caddesi 182. Sokak 3, Yalıkavak. (0252) 385 59 59.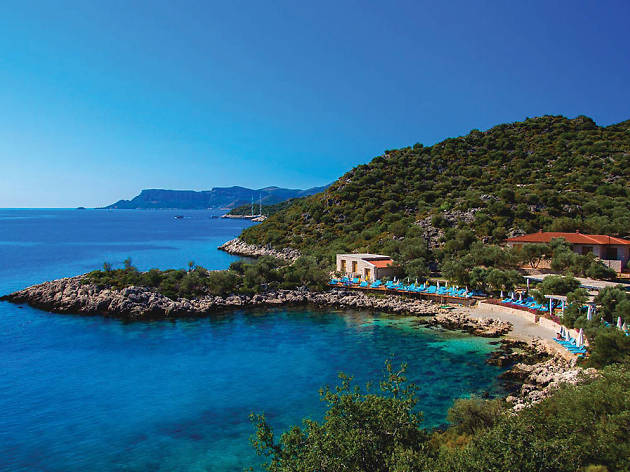 Located along the northeastern shore of the Çukurbağ Peninsula, Hidayet Bay (which boasts the second finest beach after Kaputaş) was transformed into a beach club akin to what you'd find in Çeşme last summer. Public opinion is divided on the issue, with some believing the new look of the beach to be an improvement over the old and others pining for the laid-back, shabby-chic vibe of the old beach. We hear the water is still magnificent and the cocktails are praiseworthy, but it's best to go see it for yourself – and with Blanca remaining open until the end of November, you'll have plenty of opportunities to do so.
Beyhan Cenkçi Caddesi, Çukurbağ Yarımadası. (0533) 335 91 11, hidayetkoyu.com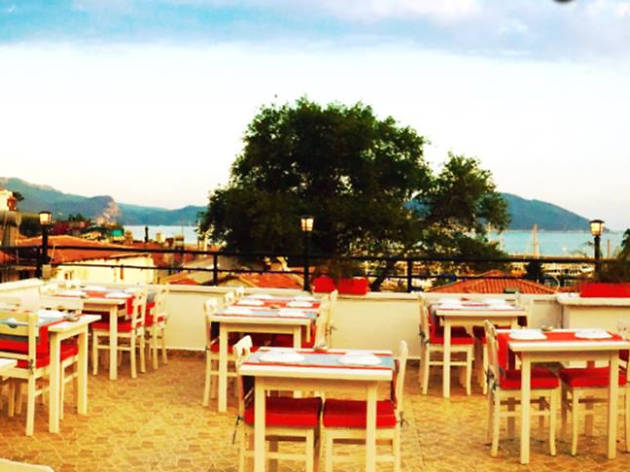 This restaurant opened last summer in the Kaş market. It's best known for its breezy terrace, where you can enjoy live music on certain nights of the week alongside unorthodox mezes like grilled octopus with beğendi (eggplant puree) and sea bass wrapped in sundried tomatoes. If you haven't discovered Gelos yet, this summer's the perfect time!
Öztürk Sokak 8, Kaş. (0538) 811 88 06, facebook.com/gelosdinner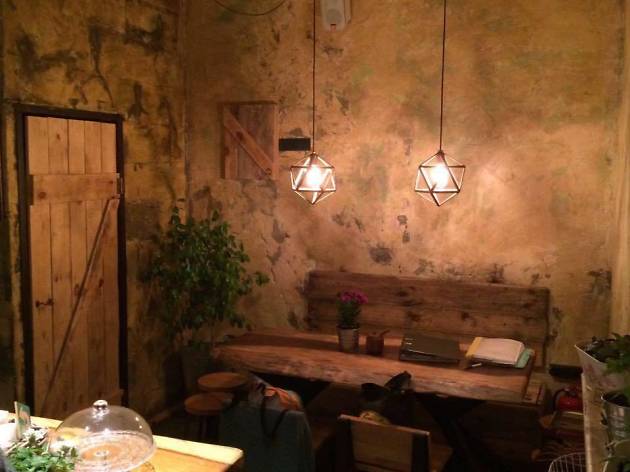 This modern coffee shop-meets-bar in Kaş will inevitably draw you in with its caffeinated beverages as well as its décor. Their iced jasmine latte is a must-try.
Öztürk Sokak 15/1, Andifli. facebook.com/justcoffeekas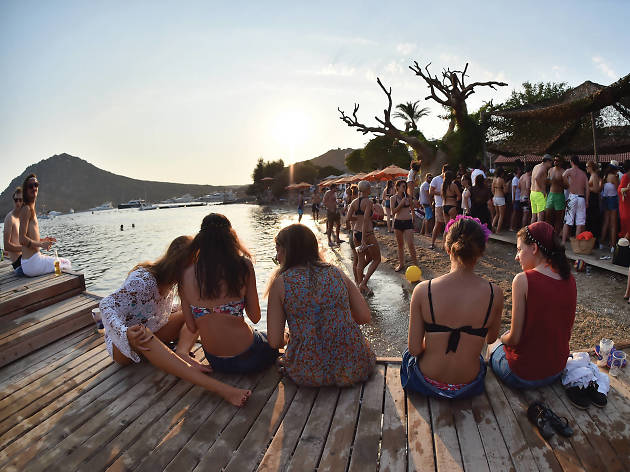 Burn Electronica Festival
Jul 5-6, Çeşme
The Izmir edition of the festival takes place at Alaçatı Sound Pool over two days, with a lineup that includes world-renowned electronic musicians such as Tiga, John Digweed, Âme (live), Bob Moses, Adana Twins, Oliver Koletzki and Nora En Pure. Festivalgoers can also enjoy pop-up shops as well as a variety of activities like workshops and tastings.
13th International Gümüşlük Classical Music Festival
Jul 8-Aug 11, Bodrum
The concerts held as part of this festival take place at various venues in Gümüşlük, most notably the Ancient Stone Quarry in Koyunbaba. In addition to 28 concerts on four stages, the jam-packed program also includes five master classes.
Chill-Out Festival Bodrum
Jul 23-24
Chill-Out's Bodrum edition welcomes DJs Acid Pauli, Bedouin, Chancha Vìa Circuito, dOP, Eduardo Castillo and many others. If you couldn't get enough of Chill-Out Istanbul, make sure to book your trip to Xuma Yalıkavak at the end of the month.
12th International D-Marin Classical Music Festival
Aug 20-27, Bodrum
İdil Biret performs Edvard Grieg's masterpiece, Piano Concerto in A minor, while Fazıl Say plays two concerts: one with up-and-coming pianists at the Bodrum Castle and another one in which he performs his Nazım Oratorio with vocalist Genco Erkal.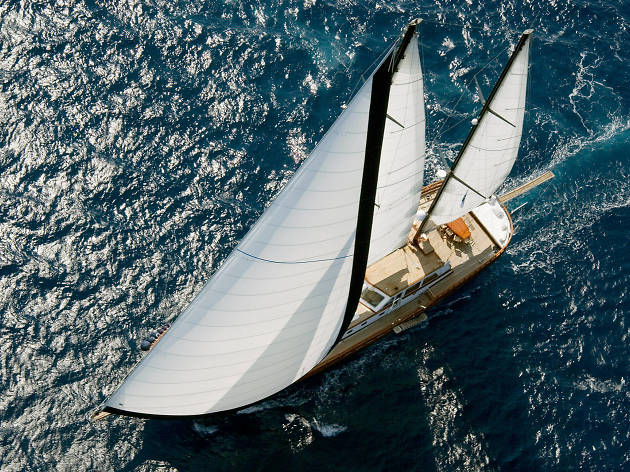 For those who want to test the waters
Kitesurfing in Akyaka
Akyaka beaches might not be the top choice for those who are into the trifecta of sea, beach and sun, but this coastal town is one of the world's select kitesurfing destinations. The best place to give the sport a try is No 22 Riders' Inn, which serves as the meeting place for surfers (known as "riders") in Akyaka. In addition to a surf training school, No 22 also boasts canoes and SUPs to get around nearby lagoons, mountain bikes, a garden where yoga classes are held, as well as a shop where you can purchase surf gear. Don't forget to sign up for their nine-hour introductory course.
Sefa Sokak 22, Bodrum. (0252) 243 57 27, no22ridersinn.com
How would you like your gulet?
Popular U.K.-based gulet charter brand Gulet Master invites you to discover the Aegean shore and Greek islands with itineraries departing from Bodrum, Marmaris and Göcek. You can charter gulets for groups of up to 32 people – we recommend opting for Regina, our favorite gulet on the fleet, to experience the beauty of classic yachts.
Göcek for the whole family
V For Voyage offers a fun alternative to all-inclusive hotels for those seeking to go on vacation with the kids. You'll find weeklong programs designed for families to explore the bays of Göcek, as well as amenities specifically for young guests like the shallow "safe pool," waterslide, water trampoline and canoe.