Heads up! We're working hard to be accurate – but these are unusual times, so please always check before heading out.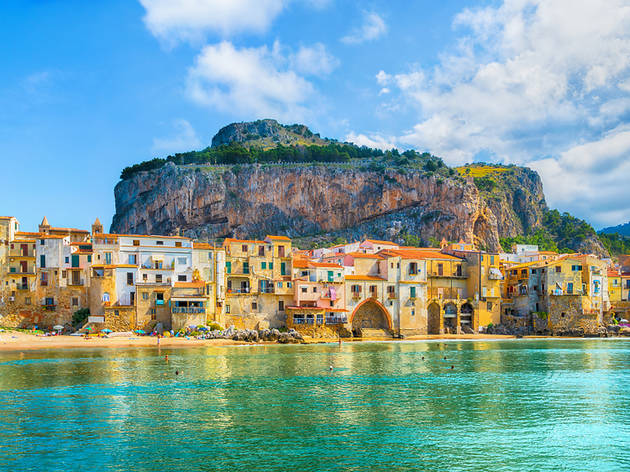 10 of the most beautiful villages and towns in Italy
Each year, the 'Italy's Most Beautiful Towns' group admits a handful of picturesque places. Here's where made it in 2020
Y'know, a trip to Italy isn't just about grand, ancient cities like Rome, Florence and Naples. It's a country that specialises in the offbeat, the rural: small towns that scream autenticità and will, within a matter of days, make you feel like a decades-long local. The only question is: where to start? There are several thousands of beautiful towns and villages in Italy, and there is such a thing as 'too much choice'.
Fortunately, every year, the great people at the association 'I Borghi Più Belli d'Italia' ('Italy's Most Beautiful Towns') publish an official list of the country's most special places with fewer than 15,000 inhabitants. The certification process is long and incredibly meticulous, taking into account every town or village's history, traditions, artistic heritage, tourist infrastructure and attention to sustainability. In other words: if a place is on this list, you know it's going to be worth a trip.
This year, there were four new entries to the 300-strong club: Bassano in Teverina and Monteleone d'Orvieto in central Italy, and Monte Sant'Angelo and Tropea in the south. Here's a little more about these now-officially-certified Beautiful Places – plus six other incredibly picturesque villages and towns that were already on the list.
Most beautiful villages and towns in Italy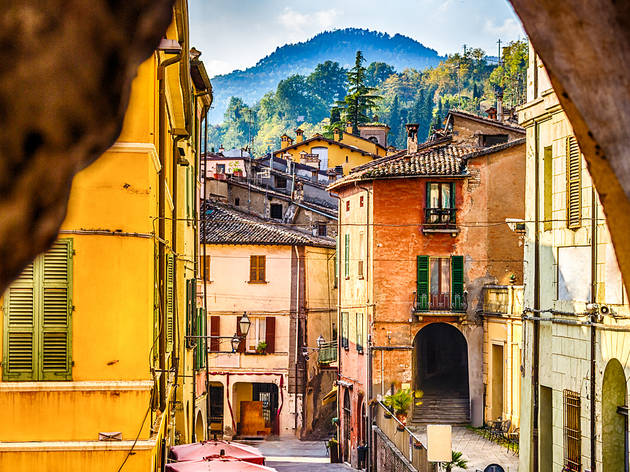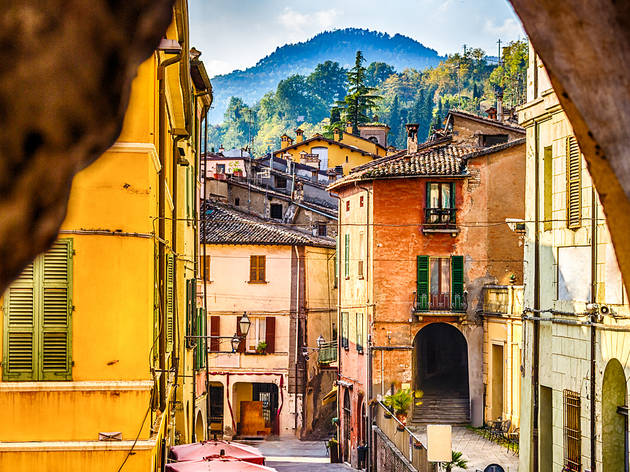 Photograph: Shutterstock
Brisighella, Emilia-Romagna
Known for its world-class olive oil, this medieval village is all but hidden amid the lush, rolling vineyards of the surrounding Emilia-Romagna region. Thirteenth-century castle La Rocca Manfrediana makes for an enrapturing centrepiece.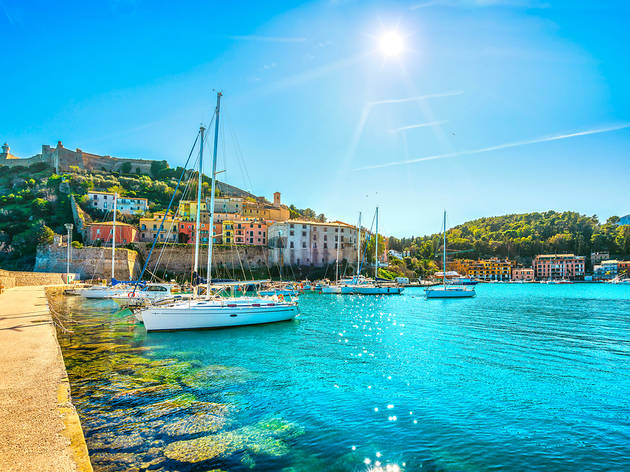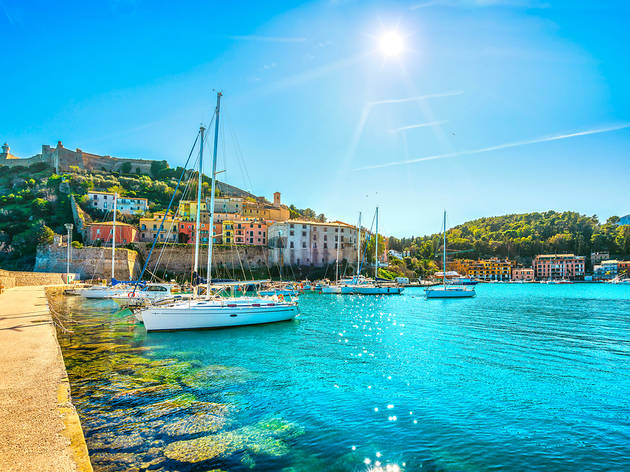 Photograph: Shutterstock
You'll still find sailors patching up their nets on the harbourside in this traditional fishing town on Tuscany's Argentario promontory (actually an island, connected to the mainland by three isthmuses). A certain Caravaggio died here in 1610.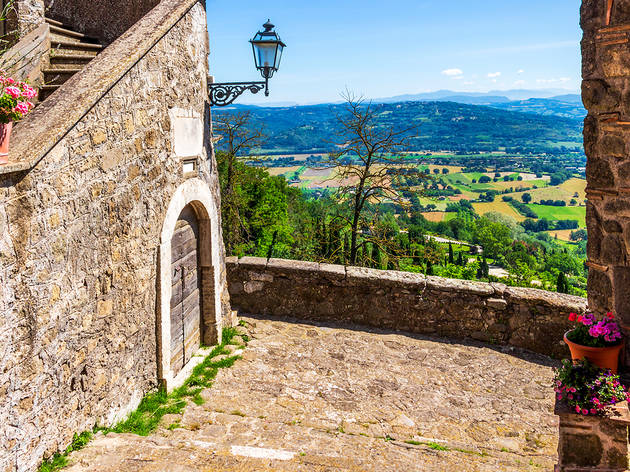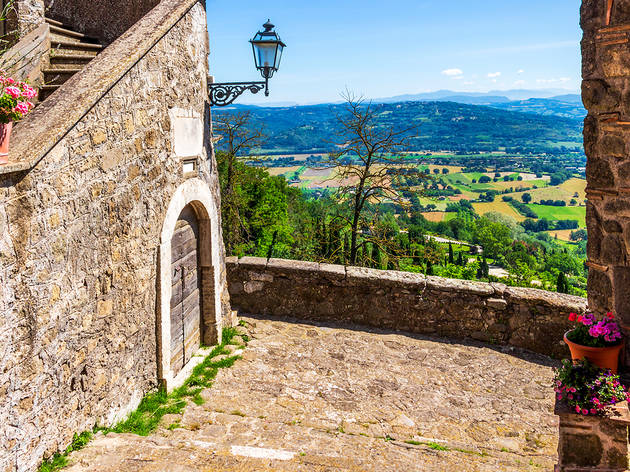 Photograph: Shutterstock
Bassano in Teverina, Lazio
There are historic places, and then there are places like this small town in the Lazio-Umbria borderlands. The area has been inhabited since Etruscan times, and Bassano in Teverina alone brims with all manner of ancient sights including an amphitheatre, a clock tower and – because this is Italy – a whopping six churches.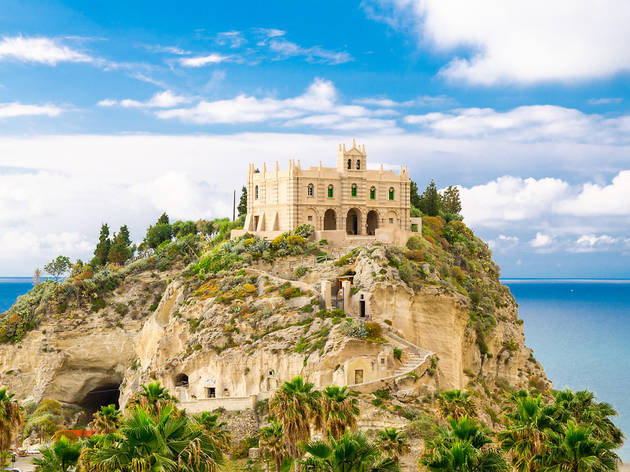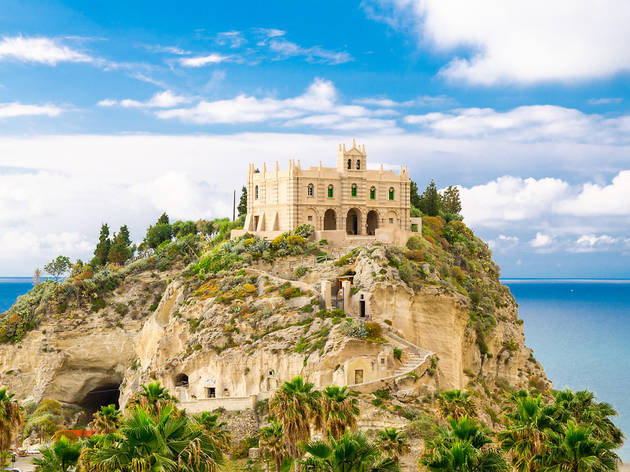 Photograph: Shutterstock
The Italian coastline that fringes the Tyrrhenian Sea is known as the Costa degli Dei ('Coast of the Gods') for several reasons. Chief among them: all the many beautiful resort towns that appear to balance precipitously on its dramatic cliffs. Tropea in particular has become a go-to for travellers from across the continent, no doubt thanks to its sprawling beaches and epic views of the Santa Maria dell'Isola monastery, which sits majestically atop a rocky outcrop.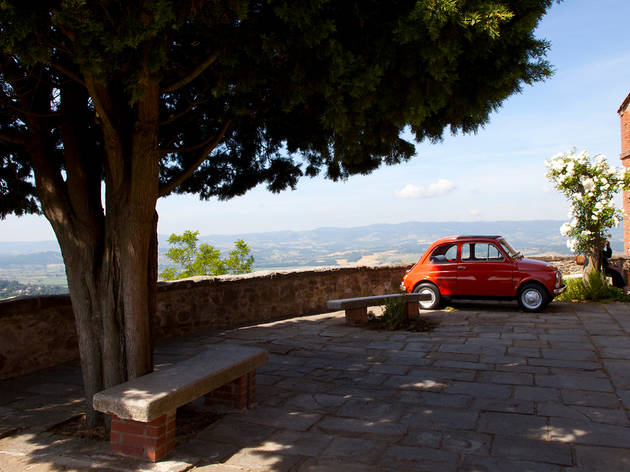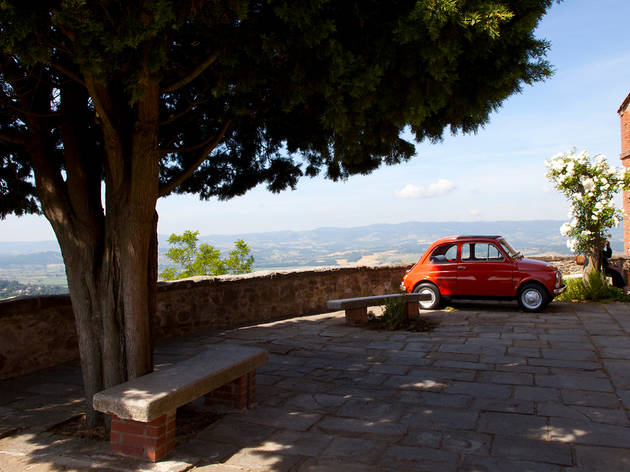 Photograph: Paolo Trovo / Shutterstock.com
Monteleone d'Orvieto, Umbria
Another picturesque medieval village on the site of a settlement that dates back to Etruscan times. Climb up to Monteleone d'Orvieto's Torrone tower and you can enjoy breathtaking views that sweep across Umbria, Tuscany and Lazio.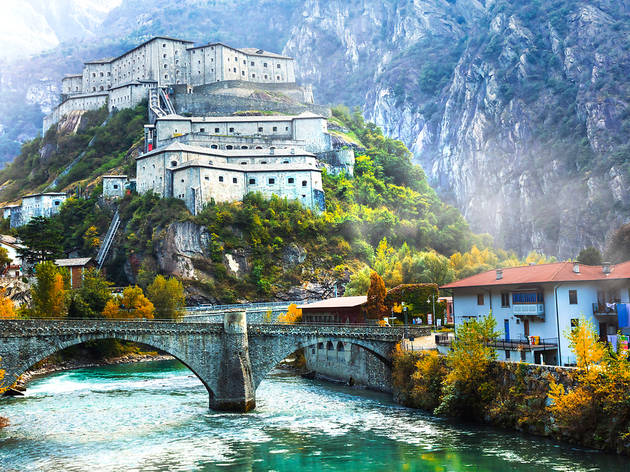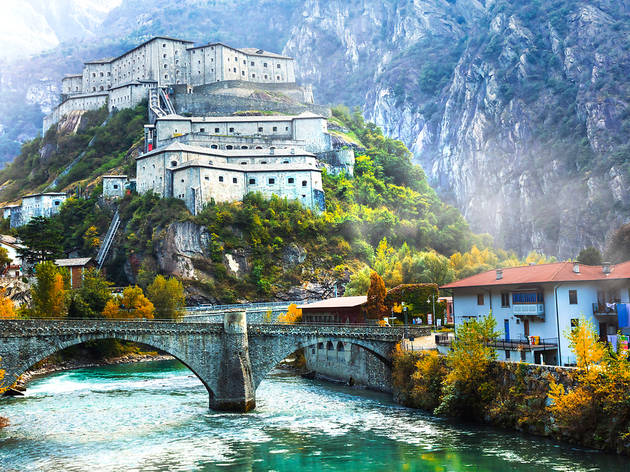 Photograph: Shutterstock
Wedged between two mountains in the narrowest part of the Aosta valley, Bard could well be the closest you'll get to a fairytale holiday experience in Italy. It's dominated by the eleventh-century fortress of the same name, but most come here to visit the charming olde-worlde village down below – all higgledy-piggledy passages, elegant mullioned windows and carved stone balconies.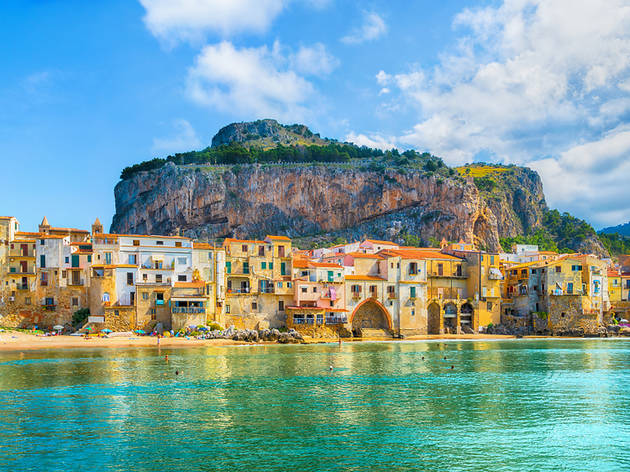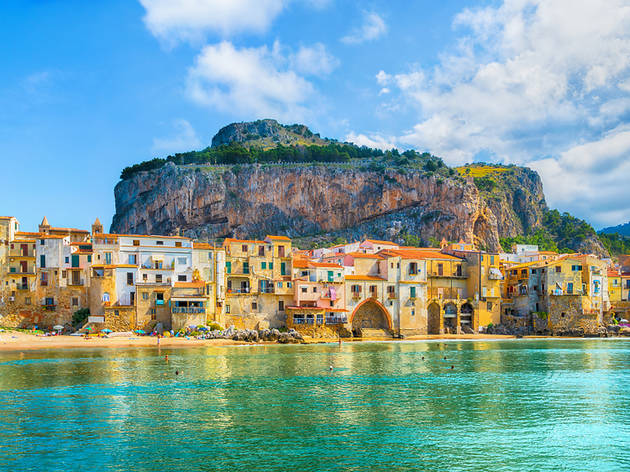 Photograph: Shutterstock
Cefalù historic centre, Sicily
Cefalù isn't exactly off the tourist trail, but there's a reason it's so popular: its sheer, staggering beauty. Around 70km from Sicilian capital Palermo, this small city's historic district lies in the shadow of a huge rockface which stands up to 270m tall. The rest of the city is filled with charming piazzas and palazzos. Oh, and don't get us started on the food.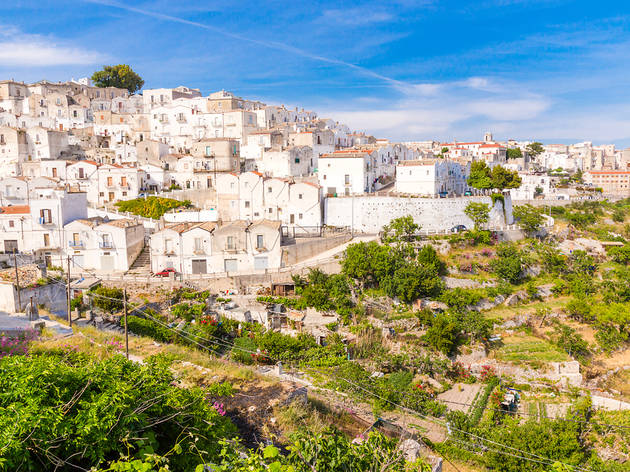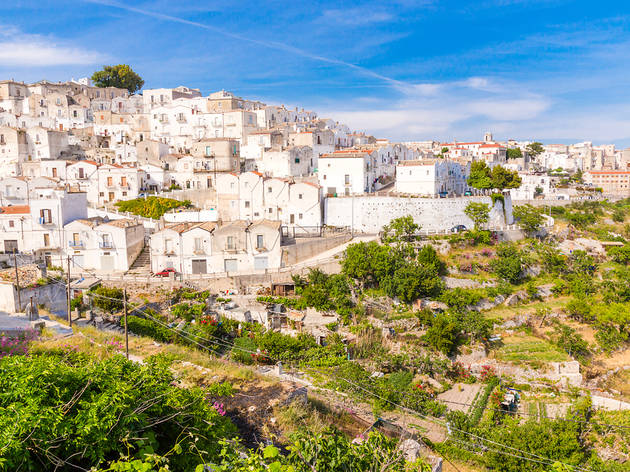 Photograph: Shutterstock
Monte Sant'Angelo, Puglia
There are two sights that set Monte Sant'Angelo apart from the several thousands of other beautiful towns across Italy. First: the distinctive, neatly aligned, whitewashed houses of the Junno district – they're prime Insta material. Second: the historic sanctuary of Sant'Angelo, which includes the remains of a castle and the enormous Torre dei Giganti, a 59-foot-tall octagonal tower. It's a site of pilgrimage for a reason.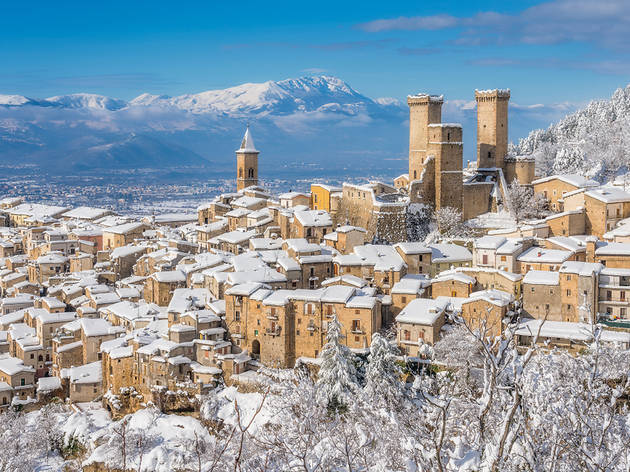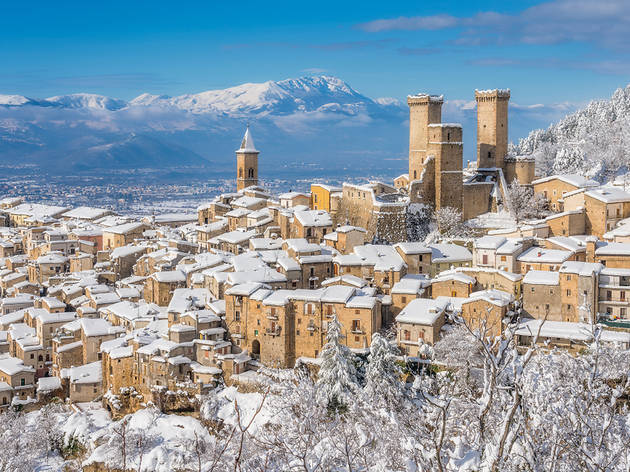 Photograph: Shutterstock
Part of the Maiella National Park, which is renowned for its natural springs and consequent abundance of fresh mountain water, the well-preserved medieval village of Pacentro lies on a plateau in the middle of the sublime Apennine mountains. This area of Abruzzo has a rich craft heritage, so you can expect to see plenty of terracotta and crochet work on display in the windows.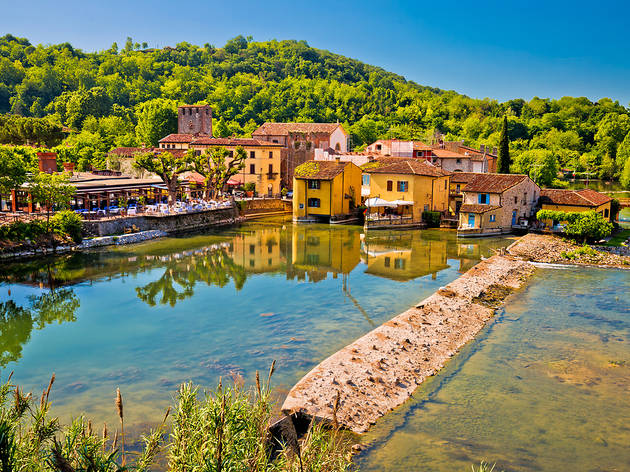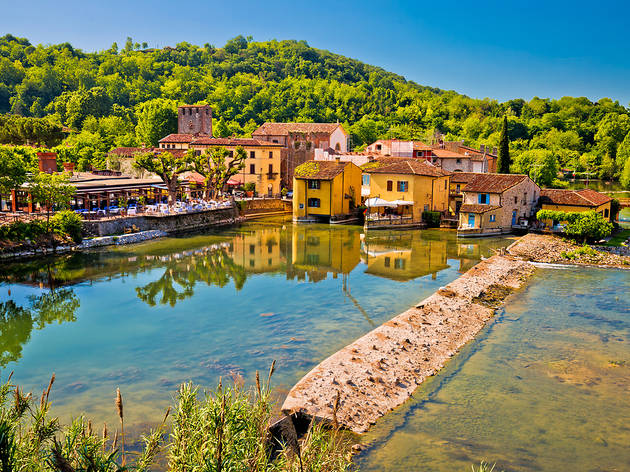 Photograph: Shutterstock
There's been a fortified settlement on this site in the middle of the River Mincio since the Lombards invaded in the sixth century. These days, Borghetto is a picture-postcard village cross-crossed by bridges and filled with historic windmills. Looming above it all are the impressive remains of the Ponte Visconteo, a fortified dam built during the fourteenth century.
Find more Italian holiday inspiration
From picturesque white-sand expanses to pebbled coves in pastel villages and natural limestone decks that are ready-made for a good bronzing, these are the biggest, best and most beautiful beaches in Italy.