Downtown area guide
Get to know Las Vegas district by district—the best local restaurants and bars, arts and entertainment and things to do in Downtown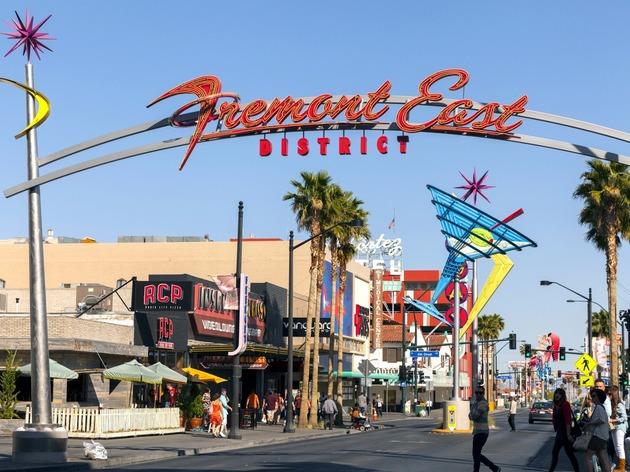 North of the Strip, Downtown Las Vegas is another world. Sure, there's been a splash of paint here and an outrageously uninteresting electronic canopy there, but Downtown hadn't changed much in spirit for decades.

In the 1930s and '40s, hotels and casinos dotted Fremont Street, then the city's main commercial drag. But the rise of the Strip and suburban expansion drew trade away from Downtown. The construction of the Fremont Street Experience in 1995, which turned a five-block section of the road into a pedestrian-friendly gambling mall and covered it with a canopy that screens light and sound shows, succeeded in luring some tourists back to Glitter Gulch. Then a 21st-century Downtown began to sprout in 2006. Huge cranes and land-movers arrived, bringing steel beams, glass panes and concrete. With them came entrepreneurs armed with small-scale business plans and modest amounts of capital.

Now there's never been a better time to discover Downtown, an amorphous amalgamation of things gone right and wrong. By turns sleazy and chic, downcast and upmarket, desperate and enthusiastic, it's a section of town in which constant and concerted efforts to make something incredible have failed only in specificity. Something wonderful is emerging, just not quite as originally intended.
Downtown restaurants and bars
Opened downtown in the midst of the area's redevelopment, this gastropub from beloved Vegas chef Kerry Simon—who died in September 2015 of MSA—signaled a shift in the neighborhood's dining scene. Finally, there was a place for creative comfort food and potent cocktails, a place to meet friends for a bite or head on a first date—if, that is, you could get a table. Since opening in 2014, Carson Kitchen has been packed with locals who come for the lively vibe and clean-your-plate cooking. Make a reservation in advance and get down on that bacon jam and bourbon fudge brownie.
We could list Pizza Rock chef Tony Gemignani's credentials, the many awards and titles he's won. But we'll just say this: The man knows his way around a pie. And there are plenty on the menu at this downtown restaurant, where the pizzas are listed according to their cooking temperature and type of oven. Purists will want the Margherita Napoletana (baked in a 900-degree wood-fired oven), while more adventurous types might opt for the Cal Italia with gorgonzola, prosciutto and fig preserves (650-degree gas brick oven) or one of the Romana varieties (700-degree electric brick oven)—long, thin pies with three different sets of toppings. The decor is unfortunately more focused on the rock than the pizza, but the food is worth the view of a decorative truck parked in the dining room.
Leading the Fremont East culinary charge, this restaurant from local chef Dan Coughlin predates most of its gastronomic neighbors. It's no longer the only table on the block, but it still has loyal fans and for good reason. The brief menu is full of casual, tasty Thai fare with Coughlin's own spin, like three-color curry, "awesome noodles" (that are pretty damn awesome) and waterfall beef—strips of tender, marinated meat served with sticky rice and addictive waterfall sauce. Really want to indulge? Four words: short rib fried rice.
See the best downtown Las Vegas restaurants
Things to do Downtown
This small, enthusiastically run museum doesn't offer much in the way of bells and whistles. The Marine Life Room features small sharks in a large tank, the Wild Nevada Room has exhibits on the flora and fauna of Nevada and the Young Scientist Center has some interactive displays. However, the big draw is five roaring, robotic dinosaurs, among them a vast T-rex. Combine a visit with a trip to the nearby Lied Discovery Children's Museum.
Built by a group of Mormon missionaries in 1855 and then left to become part of the Las Vegas Ranch, this is Vegas's pioneer settlement site, the oldest Euro-American structure in the state and an example of what Vegas was like before the railroad arrived. Though only remnants of the original structure remain, restoration and reconstruction have brought the compound back to life, and guides are on hand to answer any questions you may have.
MORE ESSENTIAL THINGS TO DO IN LAS VEGAS
Casino highlights in Downtown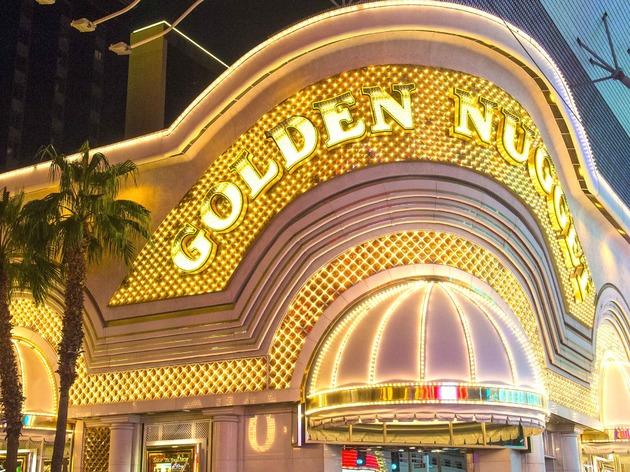 The Nugget's elegant marble lobby may seem out of place on Fremont Street, and the high minimums (mostly $10 for craps and blackjack) in the nicely renovated casino are unusual for Downtown. There's a segregated pit for players with larger bankrolls who want to play baccarat and blackjack without the hoi polloi; it's the only high-limit pit Downtown. However, there are also good selections of slot and video-poker machines from low to high denominations.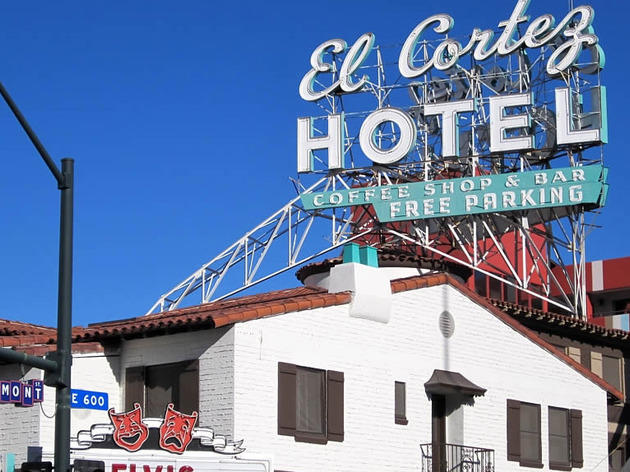 Boasting slots "41%" looser than the Strip, El Cortez is the place to go if you're short on cash and high on hope. Here you can also still find coin-operated slots, an all-but-extinct animal everywhere else in Las Vegas. Craps minimums go as low as $3, but 10x odds are continuous. Test your luck at roulette for a measly 25 cents. The poker room also has one of the last seven-card stud games you'll find in Vegas outside tournaments. Games: Blackjack ($3–$500); craps (10x; from $3); keno; mini baccarat ($5–$1,000); poker (3 tables); roulette (double zero).
MORE TOP VEGAS CASINOS
Hotels and resorts in Downtown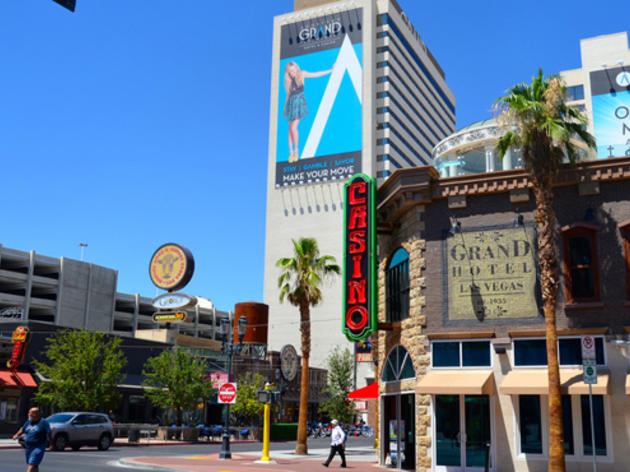 Downtown Las Vegas has seen numerous improvements over the last several years, but attractive lodging options have lagged behind. Yes, there is the affordable and somewhat upgraded El Cortez as well as the Golden Nugget, but these are a small percentage of rooms when measured against all the hotel options on the Strip and elsewhere. Enter the Downtown Grand, formerly the Lady Luck Hotel & Casino, which opened in late 2013.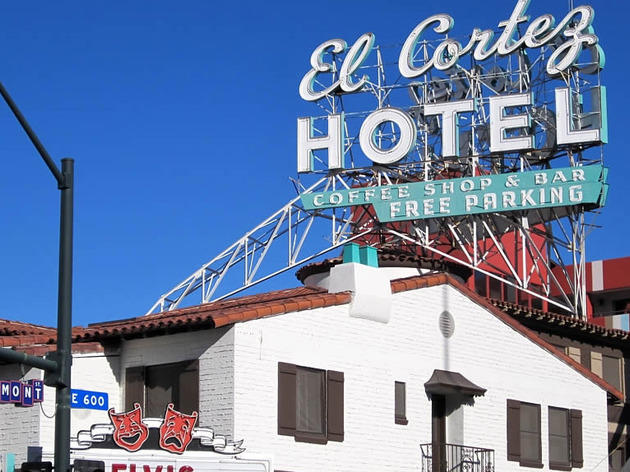 While not particularly amazing, the rooms have been remodeled and are considerably nicer than they were a few years back. The Ogden House, across the street, has been renovated in an attractive modern design and renamed the Cabana Suites. Recommended if you're staying Downtown.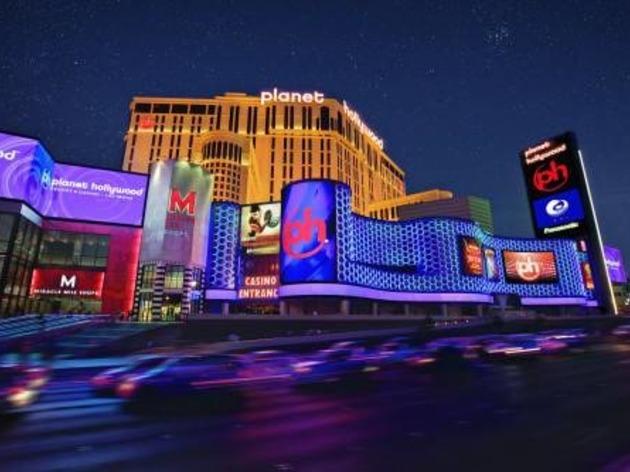 This hotel and casino is 20 minutes' walk from Fashion Show Mall on the Las Vegas Strip. The hotel offers a full-service spa and 9 on-site restaurants.Planet Hollywood features 2 outdoor swimming pools and hot tubs that overlook the Strip. Guests can use the fitness center or browse the on-site shops. Evening entertainment is also available.
MORE GREAT VEGAS HOTELS
Downtown music and nightlife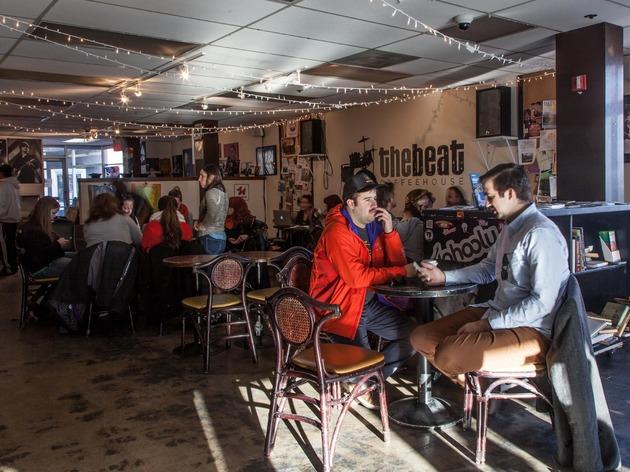 Part coffeehouse, eaterie, bar, vinyl record store and music venue, the Beat is Las Vegas's epicentre for all (anti-establishment) things Downtown. Local musicians play on the stage-less floor at the front of the store, while their fans and friends spill out on to the sidewalk of Fremont Street. Cheap food and strong coffee is available during the day; after 7pm even cheaper beer is served.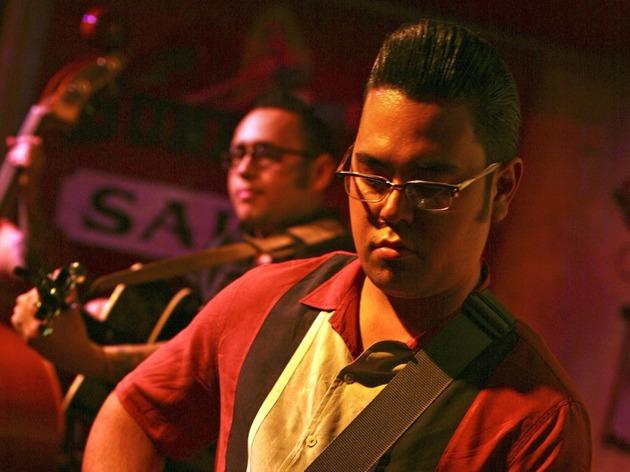 This former country bar closed in the summer of 2013 for a makeover. While that wasn't welcome news to Bunkhouse fans, who liked the taxidermy-and-cowboy decor, the management promised the redo wouldn't sacrifice BH's charm. It's still too early to tell, but as long as the Bunkhouse keeps up the steady diet of fabulous music nightly, we'll be OK with it.
MORE VEGAS NIGHTLIFE
Downtown Shopping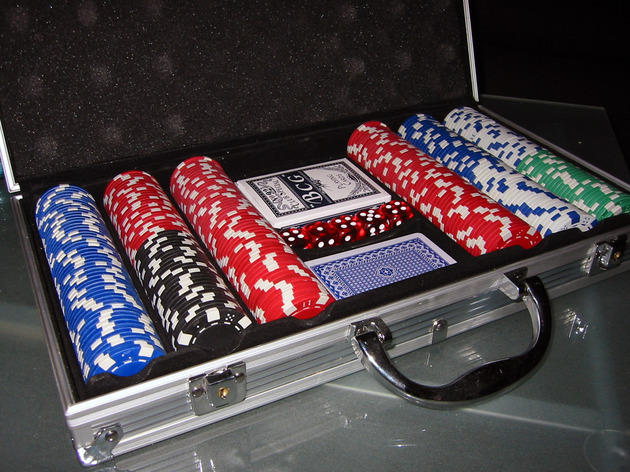 Shopping, Gifts and stationery
This well-stocked shop is packed with gift ideas for that special gambler in your life. There's gambling-related merchandise here to suit all budgets, from a single casino chip costing a couple of coins to vintage video poker machines. Along with the collectibles are pretty much everything you need to play any of the casino games, including a library of "how to" gaming books.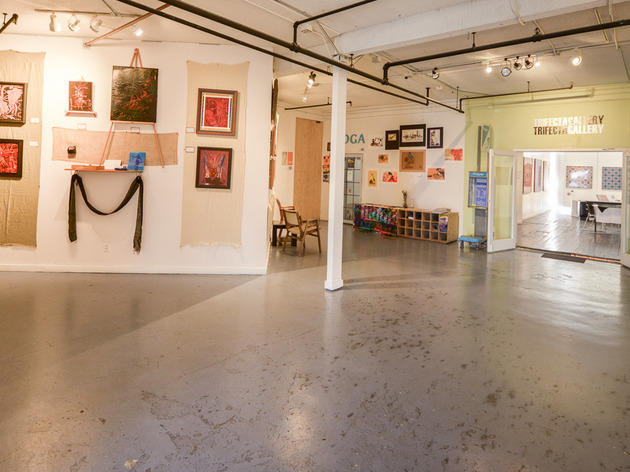 Located smack in the centre of the 18b Arts District, the cavernous Arts Factory – a former warehouse – is home to more than 20 commercial-art tenants. Inside you'll find the 25-year-old Contemporary Arts Center (382 3886, www.lasvegascac.org), which showcases exhibitions of working artists, as well as studios, a bar and eaterie, and a store (with items created by co-owner Debra Heiser's design company, www.heiserdesign.com). Exhibitions change monthly, and if you want a sneak peek at what's coming up, visit on Preview Thursday, which, of course, falls on the day before each month's First Friday.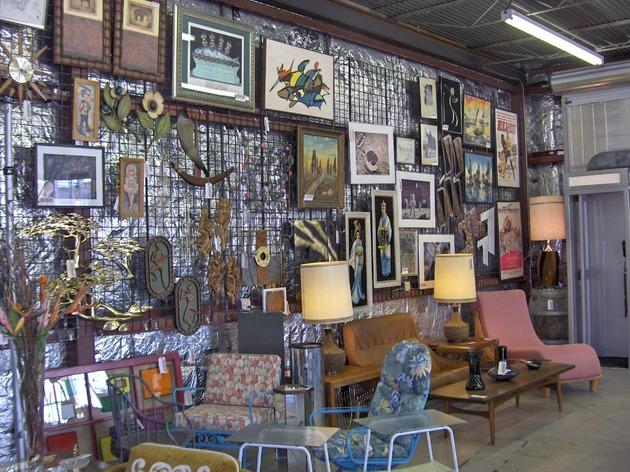 What happens in Vegas doesn't have to stay in Vegas—especially if you take a piece of it home with you. This offbeat little shop traffics in Sin City's ephemera, stocking everything from furniture to curios to vintage ashtrays.
More great stores in Vegas