The 12 best cheap hotels in Las Vegas
Need to sin on a serious budget? These cheap hotels in Las Vegas offer killer amenities and proximity to the action.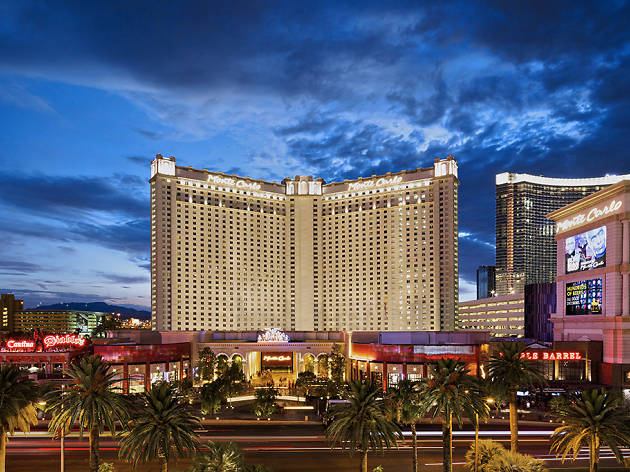 Vegas opulence is second to none: Some of the very best Las Vegas hotels offer palatial penthouses with ensuite bowling alleys, 10,000-square-foot villas with rooftop patios, access to the city's best pools. And it can all yours—for about $35,000 per night. But the city's visitor stats haven't swelled to nearly 43 million people per year thanks to casino whales and celebrity guests. The magic of Vegas is its ability to give you what you want, including a comfy hotel room at a reasonable price. And, with these amazing (and cheap) hotels in Las Vegas, saving on accommodations doesn't have to mean sacrificing style or amenities. At these affordable resorts—many within earshot of not-to-be-missed Las Vegas attractions—you'll sleep soundly and save some cash for an extra show or night on the town.
Best cheap hotels in Las Vegas