The 19 best bars in Las Vegas
From dives to hotel lounges, the best bars in Las Vegas guarantee a good time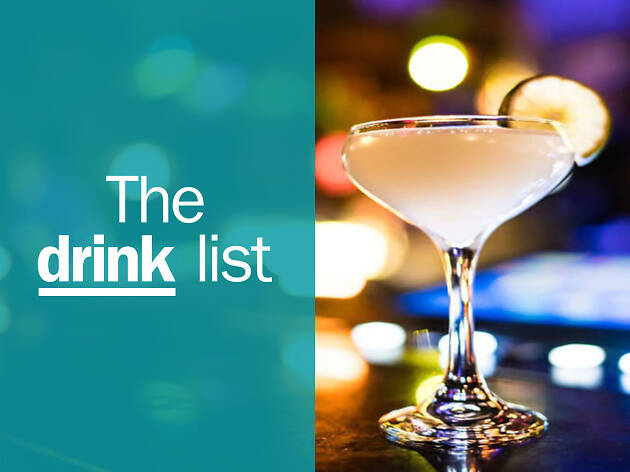 June 2019: Between the nonstop parties, top-notch attractions, luxury shopping and the thrill of gambling in Las Vegas, make some time to have a quality cocktail. Our updated list of the best bars in Vegas includes classics, relative newcomers, and revamps that put some spots back on the list (Bound, #12; SkyBar, #16). Our top spots go to a bar that kicked off the Downtown cocktail trend and remains fresh with a regularly changing menu (Downtown Cocktail Room, #1), and a secret bar within another favorite bar (The Laundry Room, #2). Dive bars are always in fashion, and Frankie's (#8) makes an appearance. Some of our new picks feature outdoor space to enjoy the weather (Oak & Ivy, #5), or luxurious interiors to wind down with a view (Skyfall, #15). From laid-back dives to lavish destinations to intimate hideaways, Vegas has it all, and our list of the best bars in Vegas has all the drinking spots you'll want to check out this year.
Welcome to the Time Out DRINK List, our handpicked 'best of' Las Vegas's drinking scene. These are the bars we love to hit up when we're in the mood for a stiff drink, a hand-crafted cocktail or even a cold beer. When you're not winning at one of the best casinos in Vegas, or dining at one of the best restaurants in Vegas add these top bars to the wealth of amazing things to do in Las Vegas. From swanky to divey, luxurious to laid-back, these are our favorite bars in Vegas right now.
Drank somewhere on this list and loved it? Share it with the hashtag #TimeOutDrinkList. You can also find out more about how Time Out makes recommendations and reviews bars here.
RECOMMENDED: The best things to do in Las Vegas
Explore more Las Vegas
There is quite nothing like enjoying your favorite cocktail as a cool breeze rustles your hair