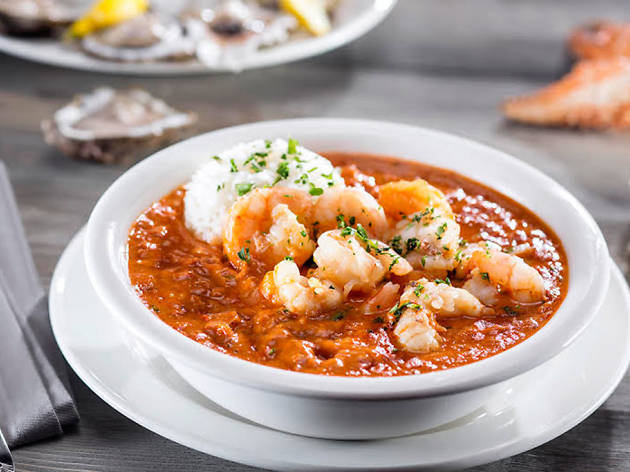 Eat the best seafood in Las Vegas at these awesome local joints
Craving fish? Follow our guide to find the most delicious seafood in Las Vegas… and get ready to devour it all.
Although Sin City is home to truly delicious Italian, Indian and French delicacies, there is something about the town's fish-related offerings that makes everybody go ga-ga. It might have to do with the fact that the restaurants serving the best seafood in Las Vegas source their ingredients with militant care, flying in freshly caught goodies from Japan, Hawaii, the Mediterranean and Aegean seas. But it's what they do with those shipments that makes these local eateries truly stand out: Cooking lobster claws with white wine and sea urchin, baking sea bass in a salt crust, marinating shrimp and octopus in a heady bath of citrus and spice. They seek inspiration from Mexico, Greece, Maine and Maryland and remind us that the ocean is an incredible resource, worthy of our respect and protection.
See the best seafood restaurants in America
These best seafood restaurants in America serve expert chowder, droolworthy lobster and new takes on classic fish dishes