Amazing Las Vegas bachelor party ideas that will rock your world
From crazy suites to relaxing rubdowns, these Las Vegas bachelor party ideas come with a side of guaranteed fun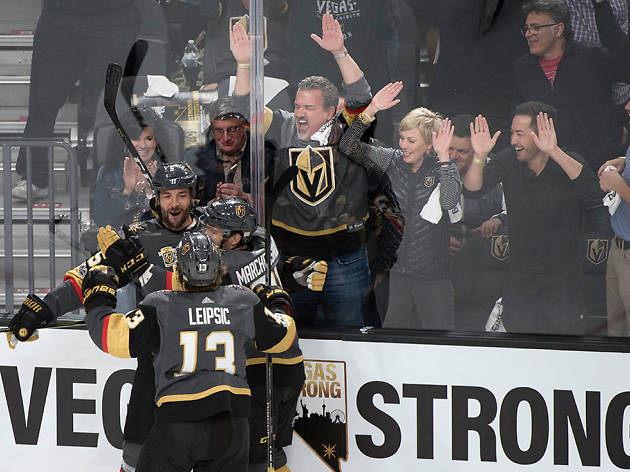 Kids have Disneyland, bachelors have Las Vegas. Sin City is mecca for men about to tie the knot and for good reason. The Strip and its surroundings offer a vast and varied array of activities that aid any crew of mates in crafting a once-in-a-lifetime weekend. Beyond the obvious, however, the bachelor looking for things to do in Las Vegas is spoilt for choice for once-in-a-lifetime experiences: book a crazy room at one of the many Las Vegas hotels; bet big at the best Las Vegas casinos, get behind the wheel of a Lamborghini Aventador or hone his lumberjack skills at an axe-throwing range. Las Vegas is a rollercoaster of entertainment and exhilaration, and if you ride it right, you'll be ready to get off just in time for your flight home. We present to you the most amazing Las Vegas bachelor party ideas ever.
Las Vegas bachelor party ideas
At the Palms Casino Resort, outlandish enclaves are just an elevator ride away, including MTV Cribs-style "man caves" where the bedrooms and living spaces are supplemented by private pools, oversized TVs and more. Inside the Hardwood Suite, you can live out NBA fantasies on a half basketball court complete with locker room, scoreboard and entertainment screen. Not much of a baller? Consider the Kingpin Suite with its two bowling alleys or the 6,500-square-foot Sky Suite, where a pool leans out over the edge of the building and a team of butlers tends to your every need. Of course, rolling like a rock star doesn't come cheap. But this is Las Vegas. Go ahead and live a little.
2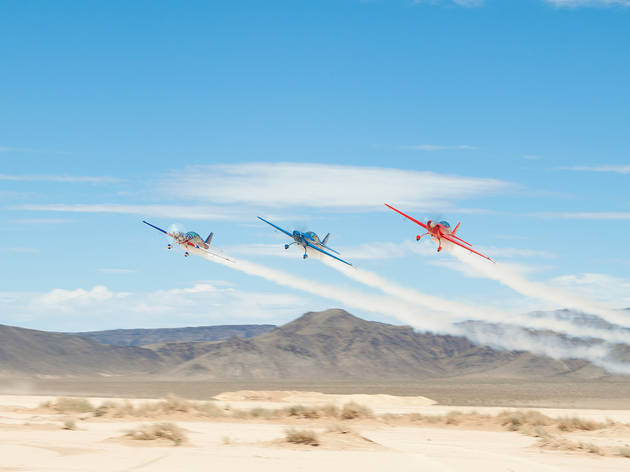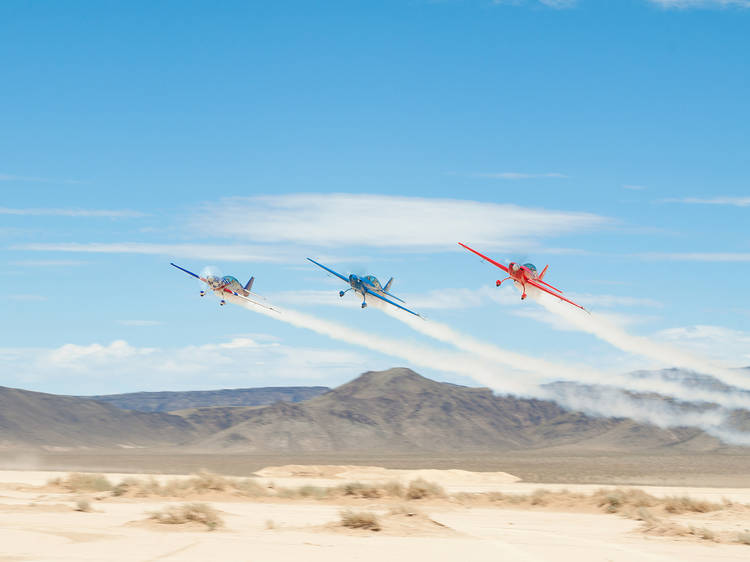 Photograph: Courtesy Sky Combat Ace/Rachel Mostofizadeh
Fly a fighter jet (yes really)
If you've ever harbored a Top Gun fantasy, well, grab your aviators, Maverick. Sky Combat Ace is the closest most of us will ever come to feeling the rush of a fighter pilot dancing through the skies. Book the Top Gun package, then get behind the controls and, with the aid of an instructor, undertake aerobatic maneuvers like torque rolls, tail spins and the hammerhead stall (that's the one where the plane points up, stalls and drops backwards toward the earth). But don't stop there: Sky Combat also offers air combat experiences, where you can ride along or pilot during simulated aerial dogfights and low level bombing runs.
3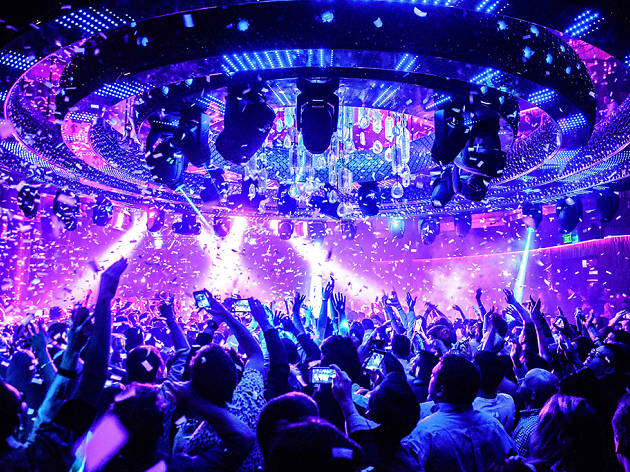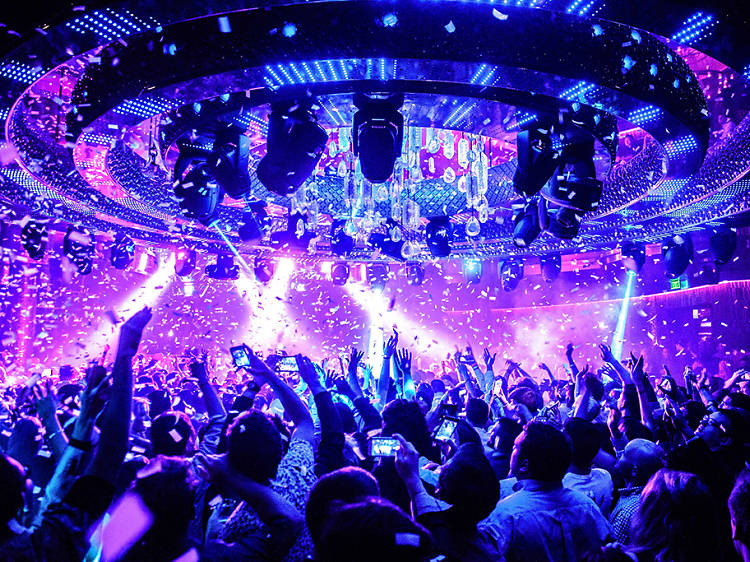 Photograph: Al Powers/Powers Imagery
Nightclubs don't come more epic than those on the Vegas Strip, and the current king of the party landscape is Omnia, a 75,000-square-foot behemoth from Hakkasan Group that hosts top-tier musical talent like Calvin Harris, Nervo and Kaskade. Hit the main room dancefloor to bounce with the masses under a kinetic chandelier or splurge on a table and lay back in the cut while scantily clad servers ply you with Red Bull and vodka. When you need to catch your breath, step outside onto a terrace overlooking the Strip or slip into Heart of Omnia, a sexy lounge where the intimacy is contagious.
4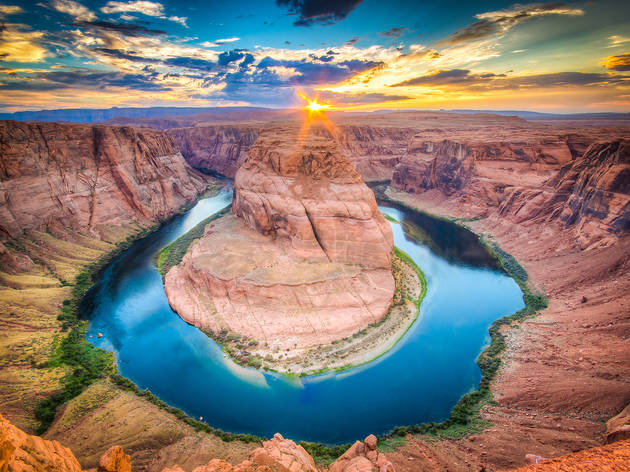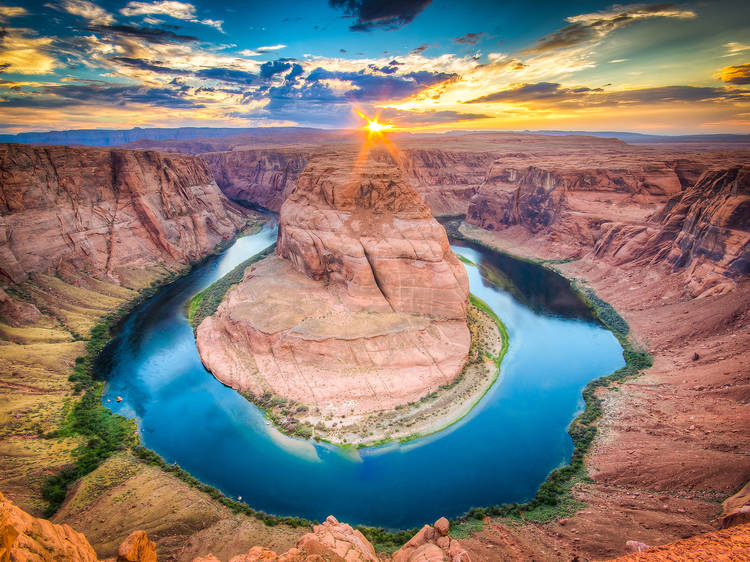 Photograph: Shutterstock/Francesco R. Iacomino
Have a picnic in the Grand Canyon
Solid ground is for suckers, especially when you have neighbors like the Grand Canyon, which stretches 277 miles long and plummets up to a mile deep in nearby Arizona. Seeing the natural wonder from the air is an unforgettable experience, but landing inside the canyon's walls for a champagne toast and picnic snack is the icing on the proverbial cake. Hop a bird with Maverick Helicopters and cruise over the Hoover Dam and Lake Mead on your way to the canyon, then be back on the Strip in time for happy hour.
5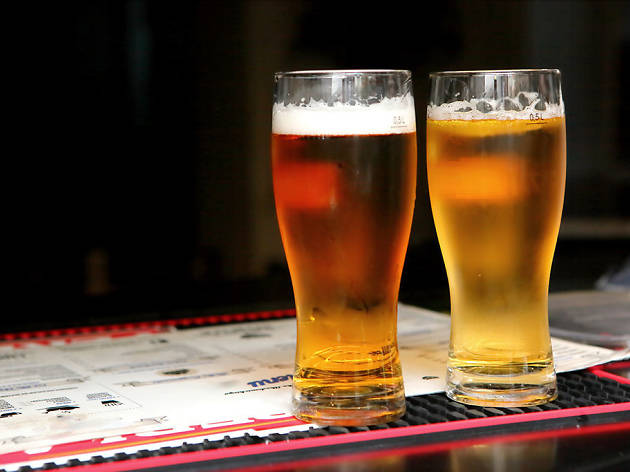 Photograph: Shutterstock
Taste a whole bunch of beer
Las Vegas was a bit late to the craft beer revolution, but now that the movement has arrived it's going gangbusters. Taste what the locals are cooking with a Downtown beer crawl. Your journey kicks off at the Arts District's Hop Nuts Brewing, where the taproom pours 20 beers at a time, including house creations like Hop Hellion and Saizon de Lemondrop. Then mosey over to Banger Brewing for a free tour, taste signature brews like the El Heffe jalapeño hefeweizen or Perfect 10 American Pale Ale with a side of fully loaded Mexican fries. Finally, stumble over to local staple Tenaya Creek, where the taps pull year-round favorites, seasonals and guest pints from regional friends like Uinta and Crafthaus.
6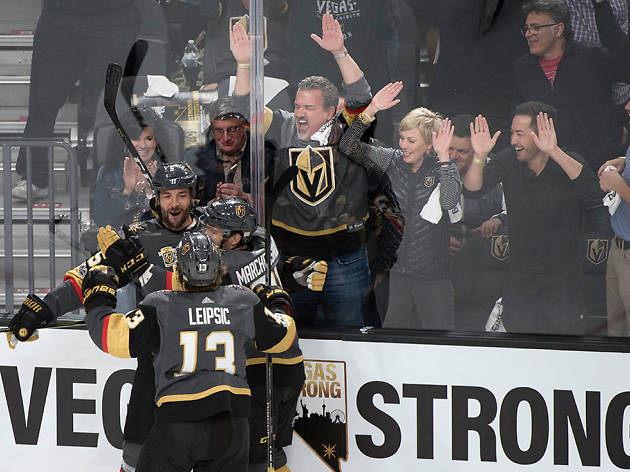 Photograph: Sam Morris/Las Vegas News Bureau
After years of aspiring to major league status, Las Vegas has finally joined the club this year with NHL expansion team Vegas Golden Knights. For those who clucked over how a hockey squad would draw with all the other entertainment options in close proximity, the answer is now apparent: really damn well. Seeing a Golden Knights game at the T-Mobile Arena isn't just another hour of skating and sticking. It's hockey a la Las Vegas, complete with celebs on the Jumbotron, "Viva Las Vegas" and a little extra glitz thrown in the mix. And when the puck stops spinning, you're still on the Strip. Which might make a Golden Knights match the best pregame in town.
7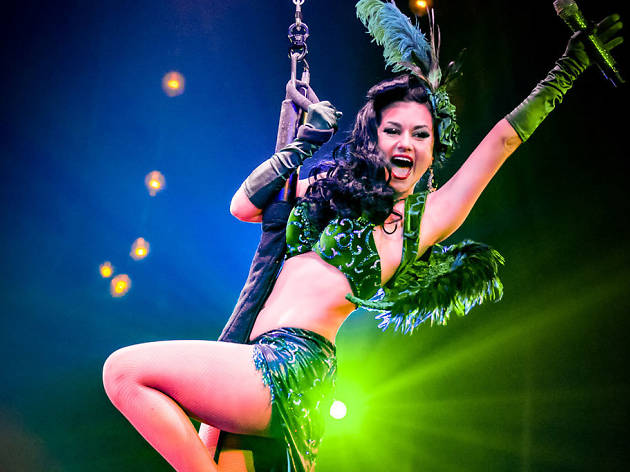 Photograph: Erik Kabik Photography
Go to a scandalous circus
Cirque du Soleil's enchanting spectacles have long been the dominant entertainment force on the Strip, but they've helped give birth to something a bit more… naughty. Absinthe is one part circus, one part pelvic-thrusting comedy show, performed inside an intimate spiegeltent, where the acrobats are often teetering above your head. The ring-leader Gazillionaire's explicit jokes set the tone, but the performers steal the show with killer dance moves, high-wire daring and other acts that are equal parts astounding, arousing and just plain strange. You'll laugh, you'll gasp, you'll uncontrollably blush. This ain't your mama's Vegas show.
Want to rub elbows with poker elite? Enter the Bellagio, the grand dame of Strip resorts where novices and legends alike come for serious and casual games while sipping complimentary Manhattans and negronis. The sans-smoking poker lounge has 40 tables and is open 24/7, with table side dining and plenty of action depending on when you show up. Grab your friends for entry-level games starting from $4/8 limit and $1/3 no-limit Hold'em, or do your best high roller impression inside the uber-exclusive Bobby's Room where minimum buy-ins can start around the cost of a year's college tuition.
9
Photograph: Carnevino
The Strip takes its beef very seriously. It's one of the only places in the country where you'll find actual Japanese A-5 Kobe, and many steakhouses dry age their carefully sourced cuts to enhance tenderness and bring out the most robust flavor possible. At Carnevino inside the Palazzo, chef Mario Batali takes this practice to the extreme with the Riserva, select pieces of prime beef set aside to dry age anywhere from 180-240 days. The result is a supremely succulent hunk of cow that's beefy and a bit funky, with umami flavors of foie gras and blue cheese. It's not for everyone, which is good, availability is limited and you can't reserve one in advance.
Things to do, Sport events
At the Las Vegas Motor Speedway, home of several NASCAR races each year, you can spend the day behind the wheel of vehicles straight out of a Hollywood action flick: Ferraris, Lamborghinis, McLarens and Porsches, all gassed up and ready to go. Book a session with Dream Racing, who will put you in a simulator before you saddle up and buckle your safety belt. Then hit the track and hold on tight. With an instructor riding shotgun, you'll satisfy your adrenaline addiction but never feel out of control.
Show more