Shopping
Your comprehensive guide to the best Lisbon shops, style and fashion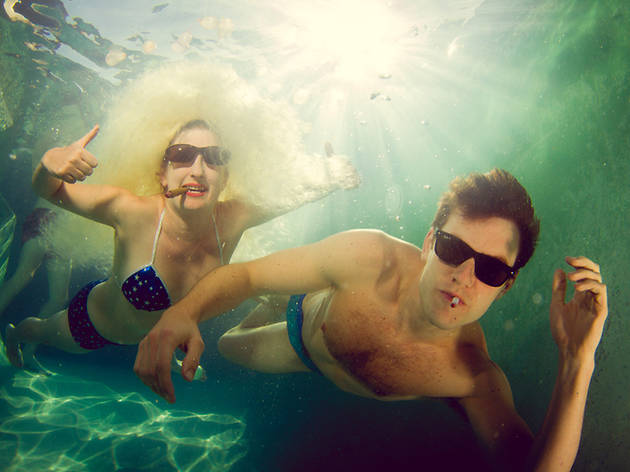 Not got a ticket to ride? Volunteer on 'You Me Bum Bum Train' instead
Last week I was lucky enough to take the ride of a lifetime – a trip into the insanely amazing world of 'You Me Bum Bum Train'. I am well aware that getting myself a Bum Bum ticket makes me one of the most hated people in London right now and I'm sure you don't want me to tell you how incredible it was. But hear me out for a moment. Anyone who has ever done YMBBT will know that it relies heavily on volunteers to make each scene so wonderful and this one is no different. I can't tell you what insane things happen in this Bum Bum extravaganza but I can say that there are some wild and wonderful scenes this time round and they really need people to help out. I know it's not the same as going through the experience as a punter, but volunteers get to have a unique view on what happens behind the scenes and see how people react to different crazy situations. I enjoyed it so much that I'm going to sign up to see what it's like from the other side and I'd urge you to join me.  Find out more at bumbumtrain.com.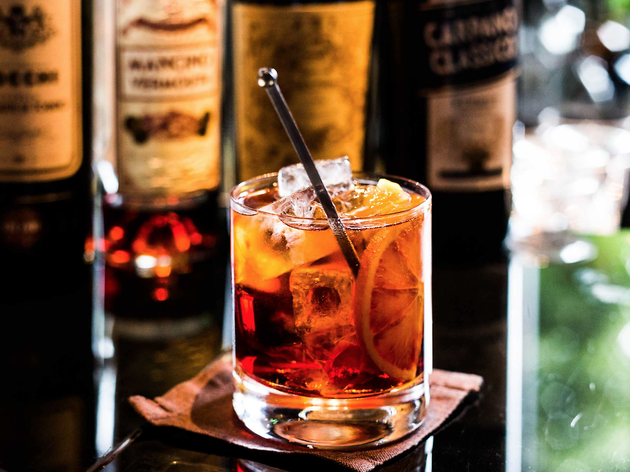 The Life Negroni: new book explores London's favourite cocktail
When is a drink not a drink? When it's also a cultural institution. And an object of adoration. No, scratch adoration, let's just call it worship. Here at Time Out Towers, there are a lot of people who regard the negroni in precisely that way. Which is why we can't put down our copy of 'The Life Negroni', published recently by Spinach Publishing, which is packed full of info and plenty of speculation. The allegedly simple recipe for making a negroni (equal parts of gin, red vermouth and bitters, usually Campari) is revealed as endlessly complicated, since different brands of the three ingredients change the result in sometimes earth-shaking ways. But 'The Life Negroni' is not a technical manual. It's a celebration of all the drink's many dimensions: historical, social, cultural, artistic. Eminent negronistas, from Orson Welles to George Clooney to London's own Tony Conigliaro, find their way into the pages. And the pictures are gorgeous, whether they're posters, label shots, or Eva Green's photoshoot for the 2015 Campari calendar. The ideal place to read 'The Life Negroni' is at Bar Termini, whose 'negroni classico' we have judged to be the best signature cocktail in London. But be warned: this is a gripping read, and you won't make decent headway unless you order another round. Find out more at thelifenegroni.com. Thirsty? Here are the best cocktails bars in London.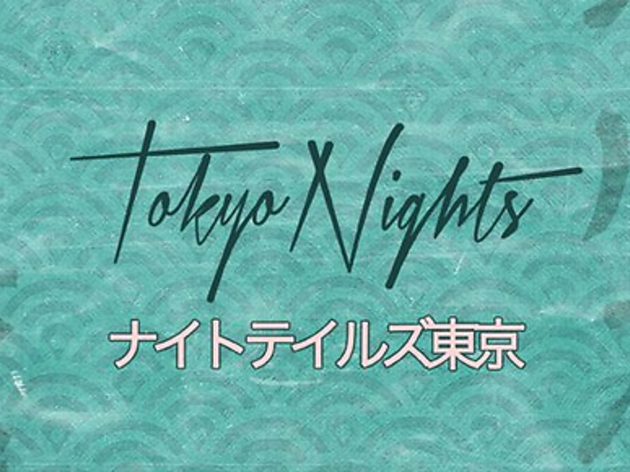 Night Tales has announced Japan-inspired street food market Tokyo Nights
Night Tales is transforming its Shoreditch street food market into a scene from the backstreets of Tokyo for its latest food extravaganza: Tokyo Nights. Launching on October 29, the event promises to take visitors on a 'tour of the buzzing metropolitan city and touch on scenes from Old Japan'. Tokyo's best restaurants and cocktail bars, local markets and famous districts have all inspired the pop-up.    The front of the area is going to be decorated with Japanese neon signs and city lights, and the remaining space decorated to look like the city. There'll be an urban downtown area, including a private Love Hotel which will showcase the crazy characteristics of the world-famous 'pleasure hotels'. There's also the old town with bamboo and cherry blossom trees. Tokyo Nights will play host to a supper club Ritsuko & Co, founded by Tokyo-born Yoshiko Wada. She'll be cooking up an eight-course Japanese tasting menu including salmon sashimi, Iberico pork shabu-shabu salad and wagyu scotch egg.   Other tasty street food treats on offer will include burgers and chicken wings from Patty & Bun, teppanyaki short rib beef from Nanny Bill's, sloppy joe hot dogs from Bubbledogs as well as gyoza dumplings from Dorshi. There'll even be a heated sake bar as well as eight private ryokans (Japanese houses). In the meantime, Night Tales is also opening a permanent cocktail bar and restaurant in London Fields on October 15!  Check out London's best Japanese restaurants.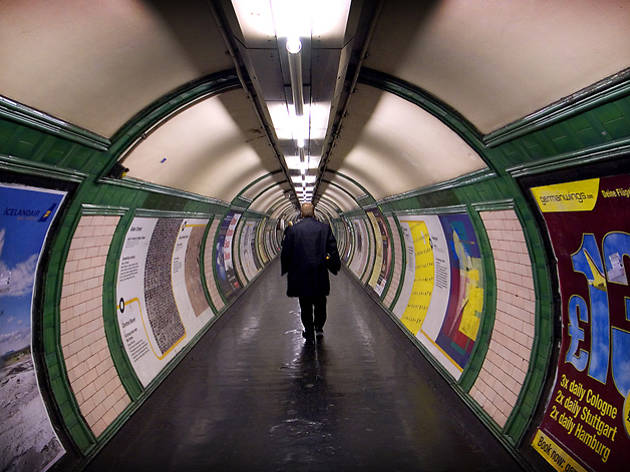 22 more sneaky tube shortcuts, as suggested by you
Last month, we let you in on some sneaky tube hacks from Time Out HQ, because we're nice like that. But we also asked you to share your own Underground shortcuts and it turns out we've barely scratched the surface. Here's what you came up with. Save time getting from the Victoria Line platforms at King's Cross up to the overground train station by ignoring the long circuitous tunnel route that is signposted. Just follow the signs for "Way Out: Euston Road" to avoid the crush and save a good three minutes - Blue M, via timeout.com At Old Street station, when you go down the escalator don't follow the signs to the Northern line. Take first right and the platform entrance is right there. Agata Runowska, via Facebook If you're getting the central line from Liverpool Street eastbound past Stratford, don't. The national rail services go nearly as frequently, get to Stratford in half the time and are often less crowded. Also, you get a few more minutes of sunlight before getting to Stratford and walking the five paces across to the central line for your onward journey. Adam M, via timeout.com At Waterloo, if you are arriving on the Northern Line, and want to go to the main concourse where the trains are, take the signposted exit and you will eventually arrive at a T junction. Facing you is a sign telling you to turn left for the trains. Turn right and you will find an escalator to take you there much than from the other direction. Maroussia R, via timeout.com Some tube platforms hav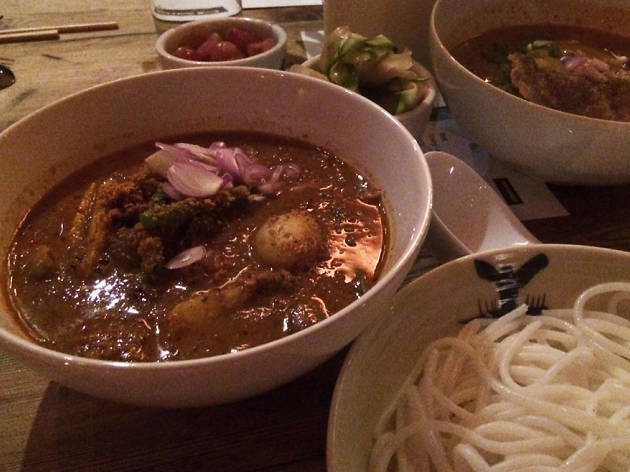 Crazy good Thai food pops up in Holloway thanks to Pestle
Peckham's much-loved Thai restaurant The Begging Bowl has a lot to answer for. Never again will we be satisfied by a bland Thai green curry or sickly pad thai for they have brought fine Thai food to London, training chefs who go on to such great things as Smoking Goat and Som Saa. Seb Holmes was sous chef at The Begging Bowl and then head chef at Smoking Goat. Now he's now cooking up a storm under the guise of Pestle with the help of Thom Lawson, who has worked front of house at Smoking Goat and Caravan. The food is incredible – they smash so many flavours into their curry pastes that every mouthful is as exciting as the first. We wanted to drink our leftover sauce straight from the bowl but had to make do with scooping it up with a freshly made salted turmeric butter roti. The dishes on offer change constantly, but you're not at risk; when we visited everything on it was should-we-order-another delicious. And yes, we did try everything on the menu.   Pestle is at Sacred Café in Holloway Wed-Fri evenings throughout autumn. Email info@pestlelondon.co.uk to book.