Time Out Market Lisbon
Everything you need to know about Time Out Market Lisbon—the best of the city under one roof
The Market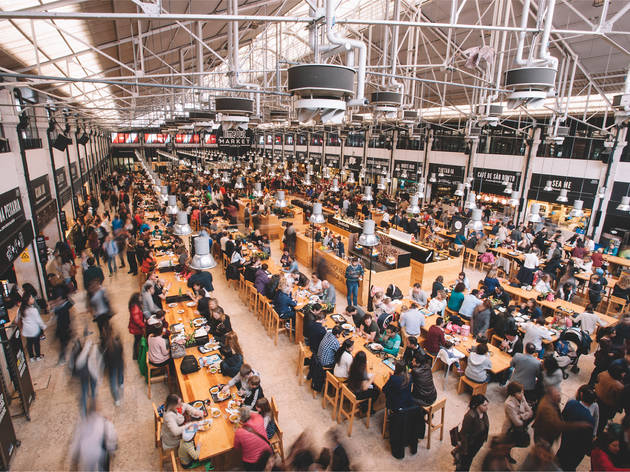 Time Out Market Lisbon
The Time Out Market in Lisbon is temporarily closed to practice responsible social distancing and protect the health of our guests and employees. Please check back for further updates. Why is a famous publishing name hanging from the roof of a historic market hall? And why is a team of journalists running one of the world's largest gourmet food spaces? The answers to these questions are in the project's name: Time Out Market. A place that previously housed the city's best vendors now houses its best restaurants and artists. While the wares on offer may differ, the principle is the same: bringing the best of the city under one roof.
Eateries in the market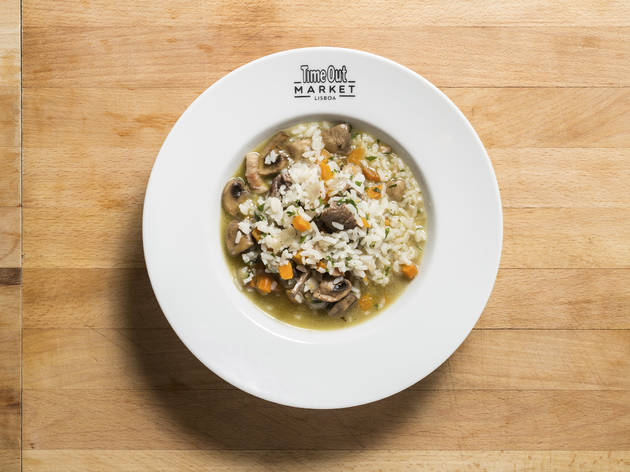 Chef Miguel Castro e Silva
In his restaurant at Time Out Market Lisboa, chef Miguel Castro e Silva joins many of his great dishes under one roof: his oven rice dishes, all the brás cod dishes and even a francesinha made by the book that has become one of the most coveted dishes on the menu. In addition to the sliced ​​meat, it takes fresh sloth, cheese, and the famous succulent sauce. Have a side of chips and, if you are like us, you will need a little more sauce to dive them in (12,50 €).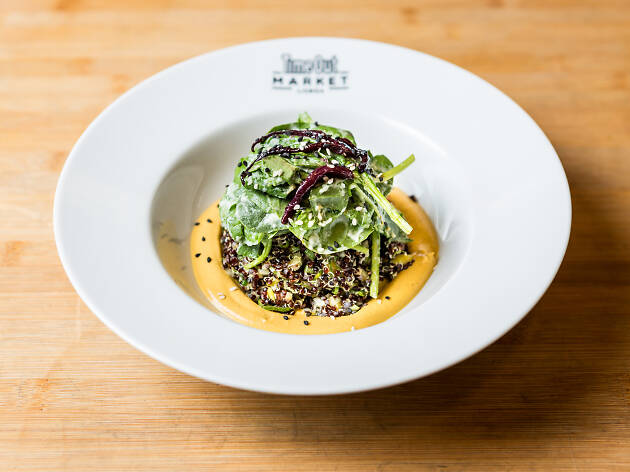 Tartar-ia
Tartar-ia was created by the Vila Joya team who own two Michelin stars. It strictly follows the slogan "where everything is raw and cut to pieces" and has everything from traditional Tartar recipes such as salmon, tuna, beef and herring - all with fresh ingredients and with great attention to the seasonality of the products used. Every now and then there is a new tartar and a limited edition signed by a chef, so keep an eye out for that. If you're looking for a vegetarian option try the Greek tartar. If you are just visiting the Time Out Market Lisboa once - and we urge you not to-, we recommend you try the Asian Tartar. The topside beef comes with candied shiitake mushrooms, a daikon (Japanese radish) pickle, peas breaded with wasabi, fresh foie gras and dashi sauce, among other Asian-inspired dressings.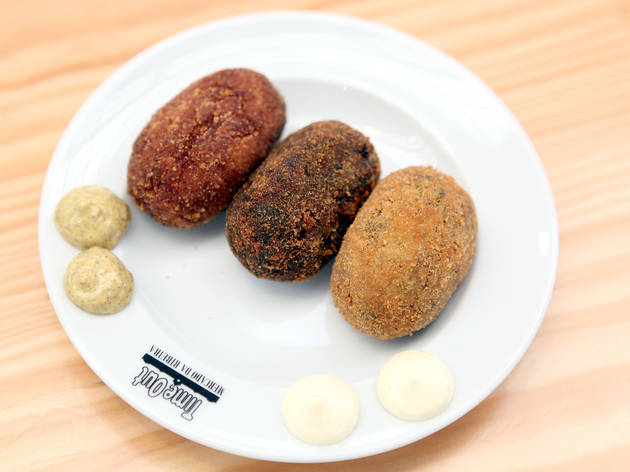 Croqueteria
Croqueteria is the first and only house entirely dedicated to croquettes and you can only find it at the Time Out Market Lisboa. And you can either eat it as a snack or build your plate with the traditional meat, game meat and greens, cuttlefish with ink, tuna with dried tomato or cod and chorizo, and add rice or potato slices if the idea is to make a meal out of it, and not just snack. If you like to take chances and are not afraid of inventions, you can always discover that happiness lies within two slices of brioche bread with the Croqueteria sandwich: it has homemade mustard butter, a mixture of lettuces and two croquettes of your choosing. You can go for the traditional meat croquette and toss it in there or choose one of the other flavors. A good snack or lunch - believe us when we say that you will leave with a well comforted stomach (6.50€).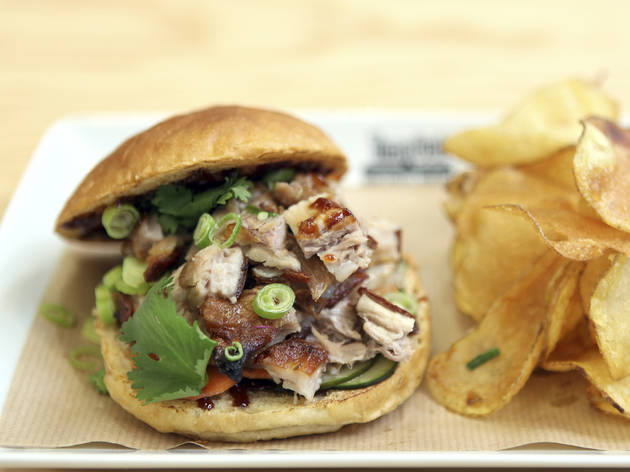 Chef Henrique Sá Pessoa Food Corner
The two Michelin-starred chef (for his Alma restaurant, in Chiado), has the menu of his Time Out Market eatery divided between lighter salads, sandwiches (try the crispy pig's bifana, €14.50), more classic fish dishes, like the cod with a puree of grain or meat, and comforting dishes like the black pork cheeks (15,50 €) or a low temperature egg with asparagus and ham (13,50 €). If you are looking for the best of Henrique Sá Pessoa, the Time Out Market Lisboa is a goog place to start, with a selection of dishes that made him famous, full of Portuguese roots and influenced by international cuisine.
Browse all the eateries
See what's happening around Time Out Market Lisboa