Time Out Market Lisbon
Everything you need to know about Time Out Market Lisbon—the best of the city under one roof
The Market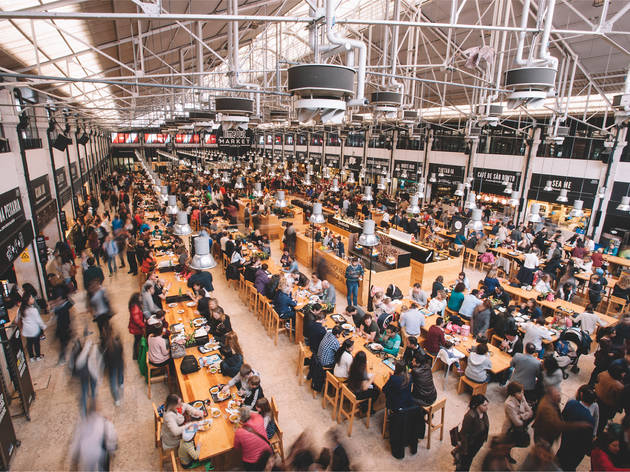 Time Out Market Lisbon
Why is a famous publishing name hanging from the roof of a historic market hall? And why is a team of journalists running one of the world's largest gourmet food spaces? The answers to these questions are in the project's name: Time Out Market. A place that previously housed the city's best vendors now houses its best restaurants and artists. While the wares on offer may differ, the principle is the same: bringing the best of the city under one roof.
See what's happening around Time Out Market Lisboa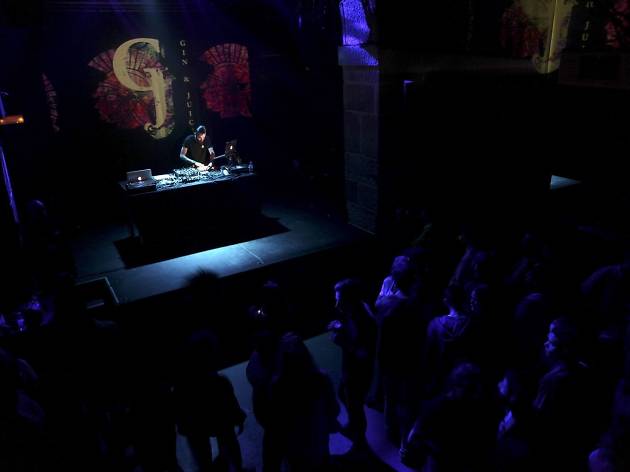 MusicBox
The managers of this key club in Cais do Sodré have music industry connections and exploit them creditably. It's one of the city's most interesting venues, with a regular programme of rock bands, electronic live acts, singer-songwriters and DJ sets (all night on Fridays). Note that some shows may start as late as 2am; for details, check the website, which is comprehensive. The space has an underground feel and look (it's literally beneath steep Rua do Alecrim) and is located in what was once one of Lisbon's seediest streets - and is now one of its buzziest at night.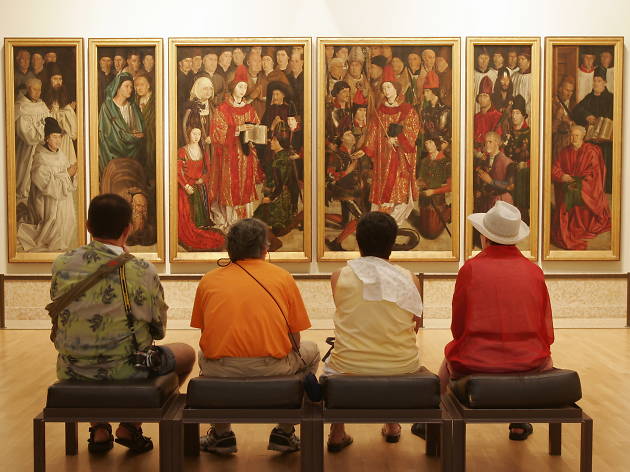 National Museum of Ancient Art
Housed in a 17th-century former palace, the National Museum of Ancient Art is the only truly comprehensive view of Portuguese art from the 12th to the early 19th centuries. Its most prized possession is Nuno Gonçalves's enigmatic late 15th-century masterpiece, usually known as the Panels of St Vincent, although its subject is hotly disputed: some say the central figure is Dom Fernando, the Infante Santo (holy prince) who died in captivity in Fez in 1443. The collection also includes Flemish Renaissance paintings (including a triptych by Hieronymous Bosch), Chinese porcelain, Indian furniture and African carvings. There are some fascinating products of the stylistic mix fostered by the 15th- and 16th-century Discoveries and empire, such as Indo-Portuguese cabinets with legs in the form of buxom women or snarling tigers. The shop is excellent.
Buy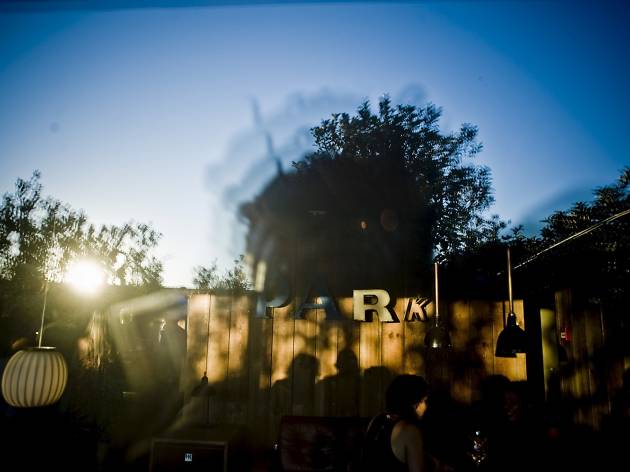 Park
A relative newcomer, this sprawling rooftop bar on a multi-storey car park at the south-western corner of the Bairro Alto gets packed on warm evenings. Beautiful young things chat amid giant pot plants, swaying to a DJ-driven soundtrack of jazz, soul and funk. The view out over the river and Ponte 25 de Abril is stunning. Snacks and light meals are available until 3pm, and then again from 8pm to 11pm.