Nightlife
Discover the best of Lisbon's nightlife, including clubs, comedy and music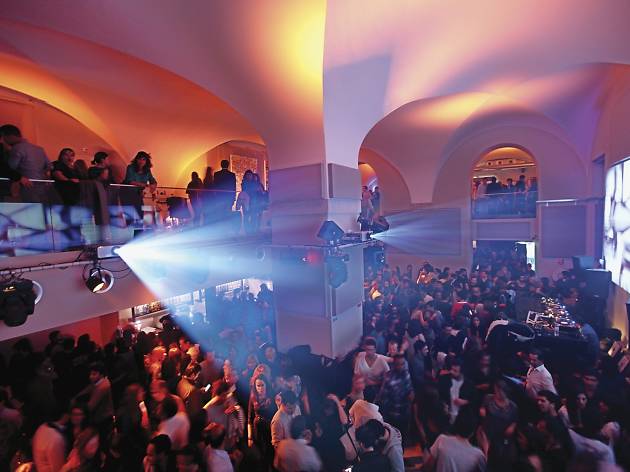 The eight best Lisbon clubs
New to Lisbon, or just confused as to where you want to let your hair down? Fear not, Time Out Lisbon has spent many a late night exploring the city's party venues to put together this definitive list of the best of the best Lisbon clubs. They say Lisbon is the new Berlin and they may well be right. The city's nightlife - which only ends at daybreak - is ever more famous and there are clubs for every taste, from rock to techno, to cumbia and suburban electro. Dance into the fire, twist and shout, shake it like a Polaroid picture and basically have a banging time at these world-class nightspots.  Recommended: ultimate guide to Lisbon's nightlife  
Lisbon nightlife – The best places to drink in Lisbon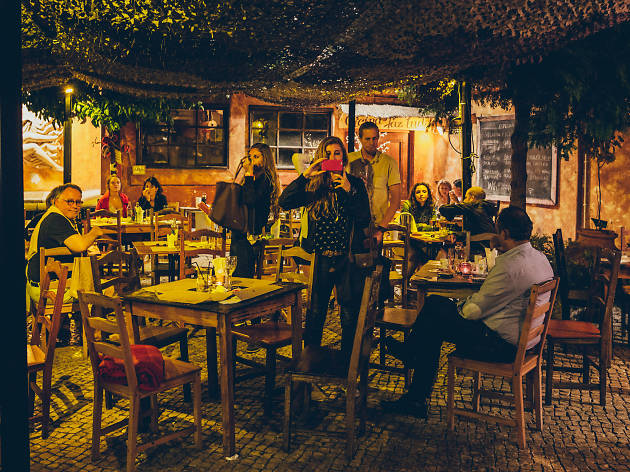 Chapitô
This bar attached to the Chapitô circus school has a broad terrace from which visitors can enjoy one of the best views in Lisbon. There's also a restaurant upstairs with an international menu. A separately run basement space, Bartô , has exhibitions, poetry recitals and regular live music.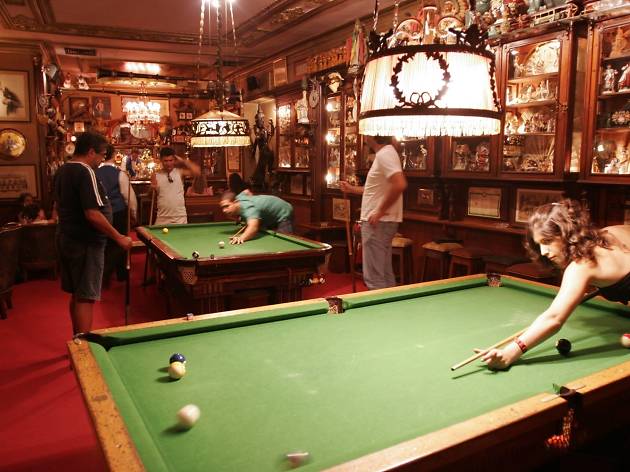 Pavilhão Chinês
Undoubtedly Lisbon's best bar decor, courtesy of Luís Pinto Coelho. The warren of rooms is lined with floor-to-ceiling glass cases stuffed with toy battleships, eastern European army officers' hats and other grim ornaments. This museum of kitsch is not cheap, but it's definitely worth a look. The back room is an atmospheric setting for a frame of pool. Another bar designed by the same man, Procópio (Alto de São Francisco 21A, 21 385 2851) near Amoreiras, has an extraordinary Wild West saloon-meets-musty museum feel.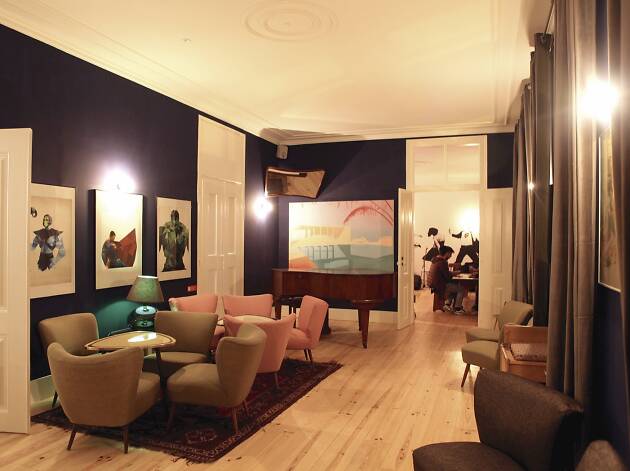 O Bom, O Mau e O Vilão
The Portuguese title for the Sergio Leone film The Good, the Bad and the Ugly provided the name for this ambitious project, hinting at its multifaceted nature: bar, restaurant, film club and music venue, with concerts or DJ sets daily. Check the Facebook page for details. In contrast to most Lisbon bars, where house and electronica rule, here soul, funk, Afrobeat and jazz dominate. Several rooms feature striking murals by local artists.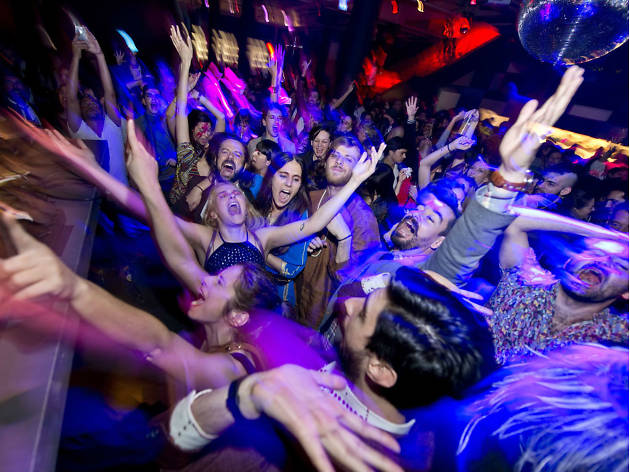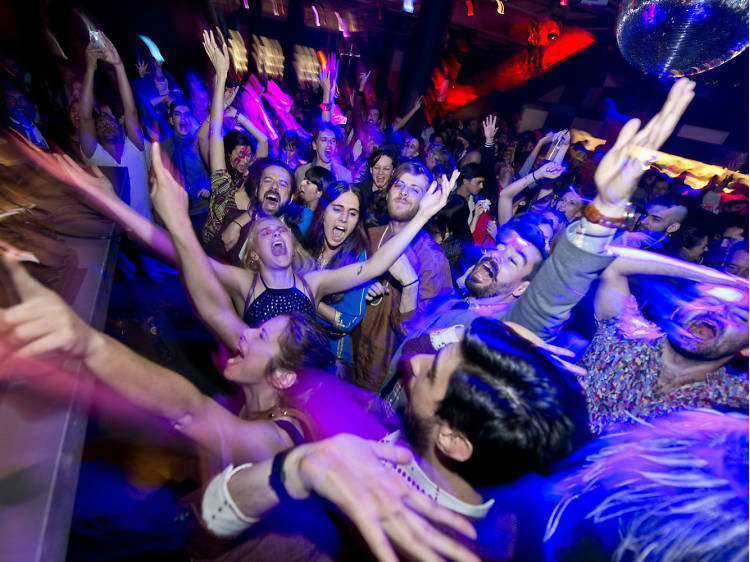 Lux Frágil
Lisbon's best club, with two dancefloors (one loungey, one sweaty) and a roof terrace overlooking the river. As the hip furniture indicates, it's a see-and-be-seen place, but the crowd is friendly and the measures Lisbon-large. House and guest DJs offer everything from electro and hip hop to bursts of '80s music. Thursdays are popular with locals keen on leftfield names; on Saturdays the place is mobbed by out-of-towners. Lux's programme - which includes live bands and the odd Sunday afternoon event, as well as big international DJs - and its catch-all social role remain unrivalled. Exude photogenic importance at the door if you arrive after 2am.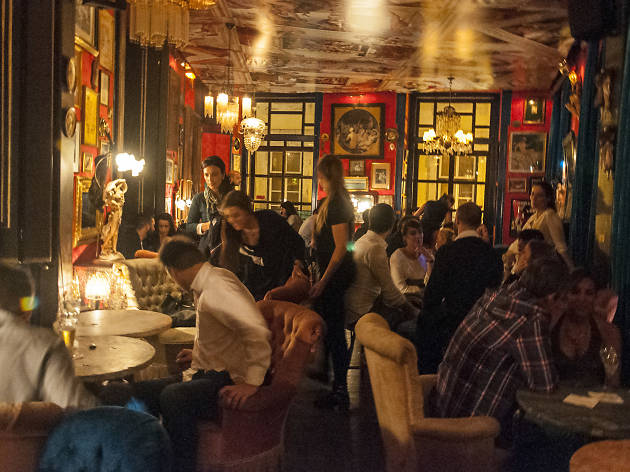 Pensão Amor
The name means 'Love Boarding House' - a nod to the building's past as a place of business for sex workers and their clients. Trendy locals now flock here to see and be seen in the over-the-top lounge bar - a sort of decadent tearoom, open from late afternoon - and attached rooms, which include an old-style disco. There are occasional concerts and the background music is eclectic.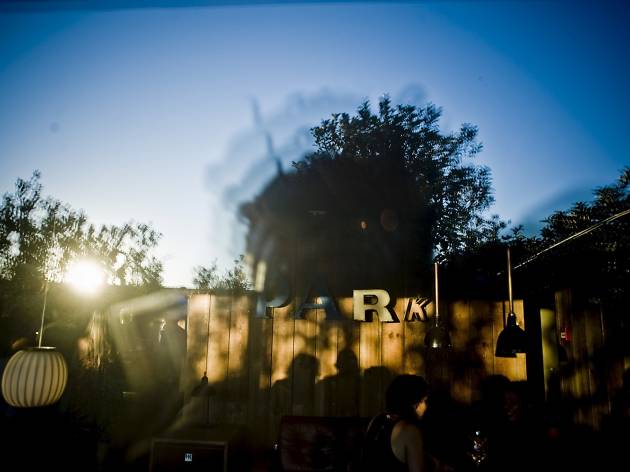 Park
A relative newcomer, this sprawling rooftop bar on a multi-storey car park at the south-western corner of the Bairro Alto gets packed on warm evenings. Beautiful young things chat amid giant pot plants, swaying to a DJ-driven soundtrack of jazz, soul and funk. The view out over the river and Ponte 25 de Abril is stunning. Snacks and light meals are available until 3pm, and then again from 8pm to 11pm.