10 tips for surviving in Lisbon
Here you have ten tips that, if you use them, will make your life easier in Lisbon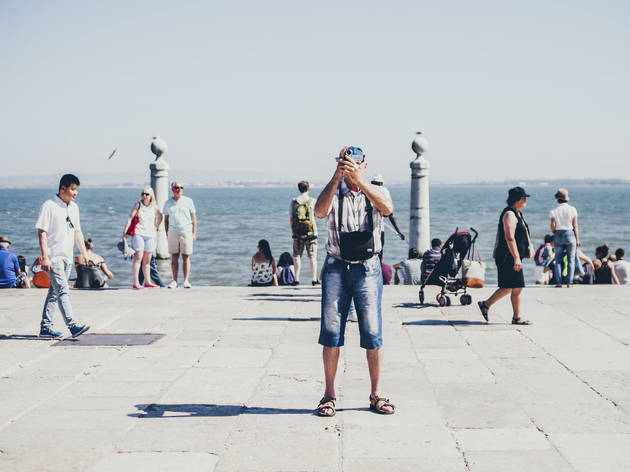 A city steeped in history, Lisbon is a cultural wonder and it's well worth spending a good solid day investigating all of its many facets, but where do you even start and how do you get around the Portuguese capital? Here are some hints and tips on how survive the wonderful city and all it has to offer.
10 tips for surviving in Lisbon
1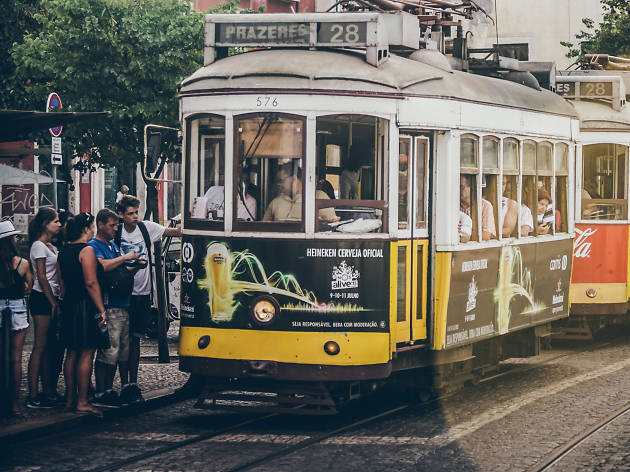 If you want to head up to the castle by tram, forget the No.28. if you catch the No.12 in Praça da Figueira you will be there in a trice, with fewer fellow passengers and more chance of avoiding the pick-pockets.
2
Do you need to post an urgent item after 9pm? Don't despair. The ctt (post office) in Cabo Ruivo (Avenida Marechal Gomes da Costa 13a) is open until 11pm on weekdays, the counter in the El Corte Inglés department store until 10pm. The post office at Lisbon Airport is even open on Sunday.
3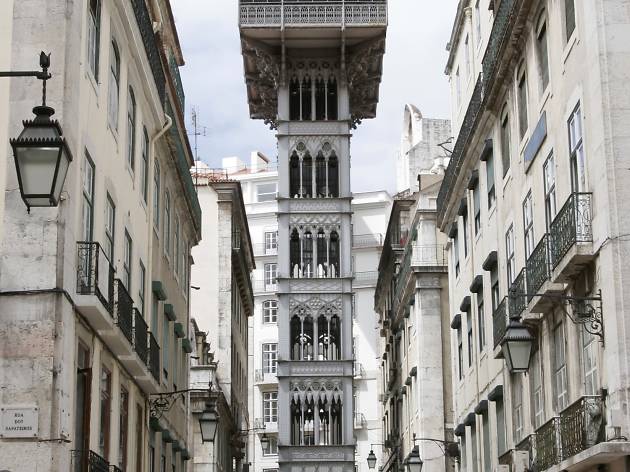 Feel like seeing the view from the top of the Elevador de Santa Justa? To avoid the queues, head up to the Largo do Carmo and then along the alley by the Carmo Church, called Travessa dom Pedro de Menezes.
4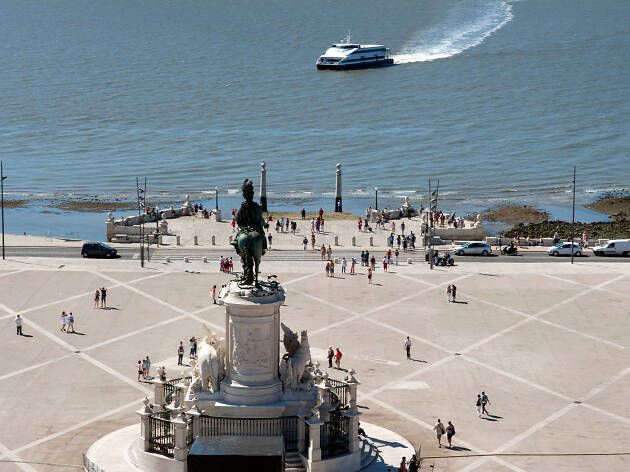 One of the best places to see the sun set is from the top of the Arco da Rua Augusta. In July and August this monumental arch is open to the public two hours later – until 9pm.
5
Just landed? Welcome to Lisbon. To avoid the queue for a taxi head upstairs to departures (just a short escalator ride) and you will be able to get one right away.
6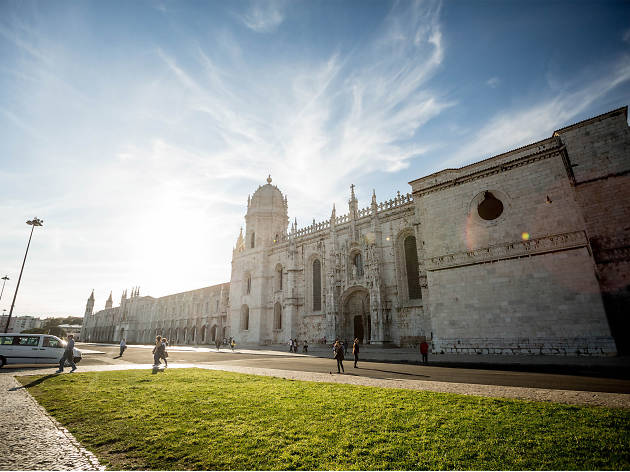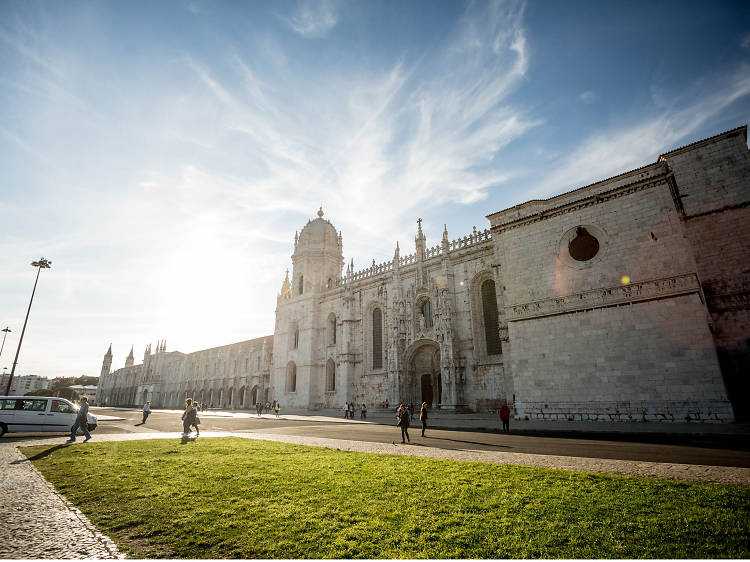 On the first sunday of the month there is free entry to dozens of the city's museums and monuments, including the Mosteiro dos Jerónimos, Torre de Belém and Museu do Azulejo (Tile Museum).
7
Need to stop and check your appearance? In Rossio there is a public mirror (near No.115) that tells you: "Componha o nó da sua gravata" ("adjust the knot of your tie.")
8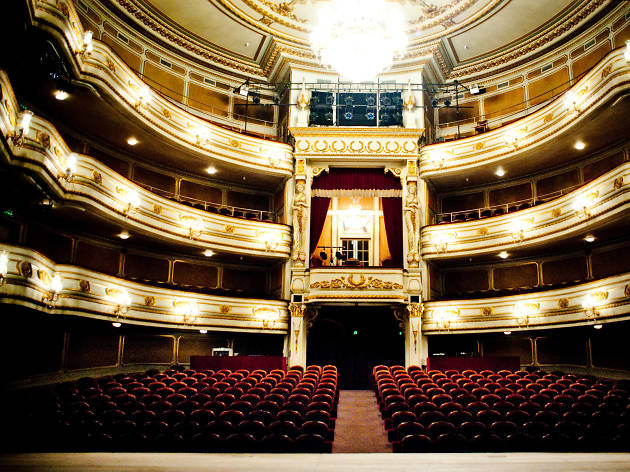 The Teatro Nacional Dona Maria II has a happy hour: between 2 and 3pm tickets for the same day's performance cost just €6.
9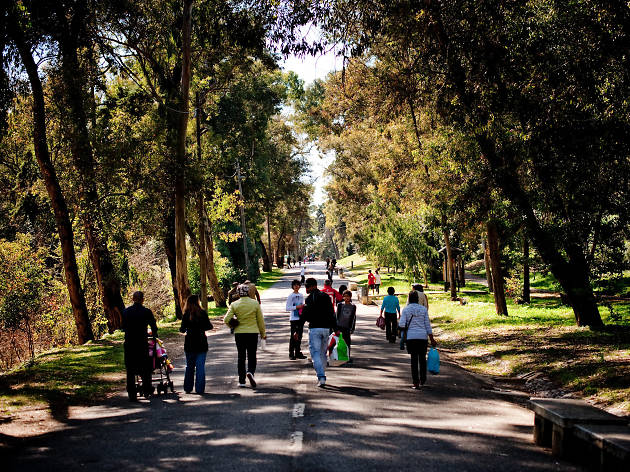 You can walk or cycle from Parque Eduardo VII, Downtown, to Monsanto Forest Park on the edge of the city, via a cycle route that runs for some two kilometres.
10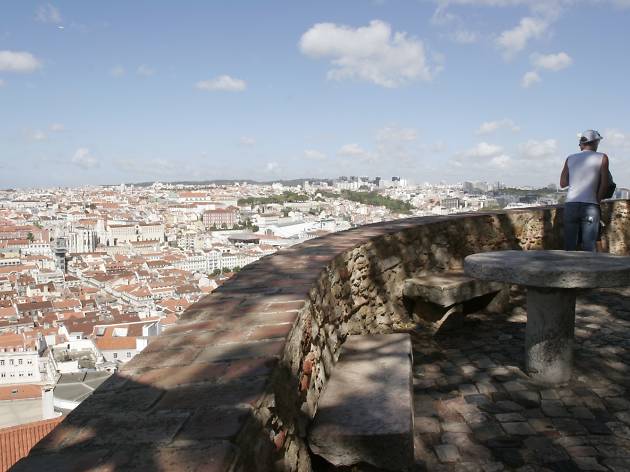 Want to go up to the castle? Take the lift in Rua dos Fanqueiros up to Rua da Madalena and the other on Largo Adelino Amaro da Costa (inside the Chão do Loureiro parking lot), up to Costa do Castelo.