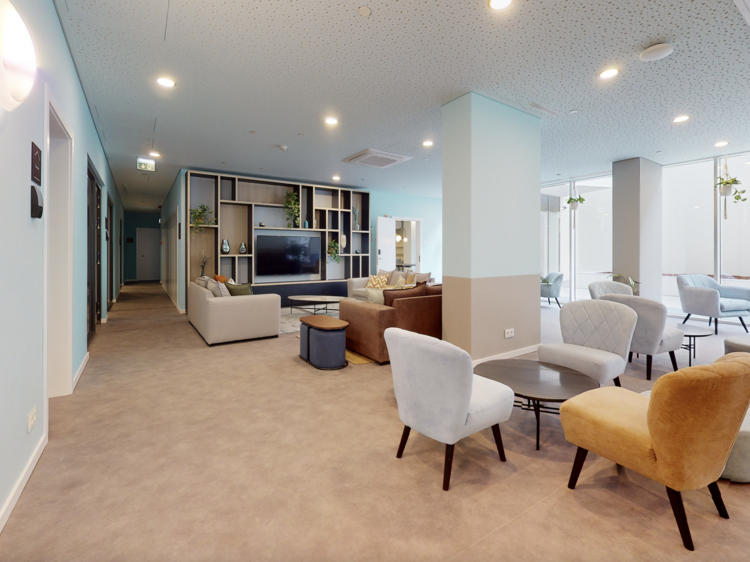 DR
Nido is an award-winning international Purpose-Built Student Accommodation (PBSA) operator, with over a decade of knowledge in providing the highest quality living experience for both domestic and international students. Currently with 24 residences across the UK, Ireland, Germany, Spain, Portugal and Denmark, its main objective is to create conditions for students to be at their best, caring for their mental and physical well-being whilst promoting the creation of student communities. Here in Portugal, the first residence is Nido Campo Pequeno, which opened in September 2022 and was such a hit it had full occupancy for the first half of the year.
And not to belittle other European cities, but Lisbon really takes the cake if you are looking for a place to study. The sunlight hitting the colourful buildings, the music coming out of the Fado houses, the youth taking over the streets – and bringing new fashion trends to one of the oldest European capitals – the viewpoints inviting to drinks with friends at the end of the day or the riverbank, perfect for a stroll after a day of class. There's no writers block for university essays when there's a city like this for inspiration.
Anyone who has never visited Lisbon will be truly amazed by the welcome of the city, the unbelievable gastronomy and the friendliness of the locals. Oh! A good wine and a "pastel de nata" are absolutely necessary if you want to be a true local, as well as taking advantage of the many nearby beaches, just a train ride away. This city offers you the best of many worlds, a combination of culture, nightlife, cosmopolitan spirit, beach and nature.
Can't wait to make it oficial? Nido Campo Pequeno is accepting reservations (prices start at 650€/month) for the second semester and you will be able to "visit" the residence through a virtual tour, to choose your room, or go to the residence personally to see everything that awaits you.