The 9 best museums in Liverpool
From fine art to famous floppy-haired band members, these museums pay tribute to all the culture Liverpool has to offer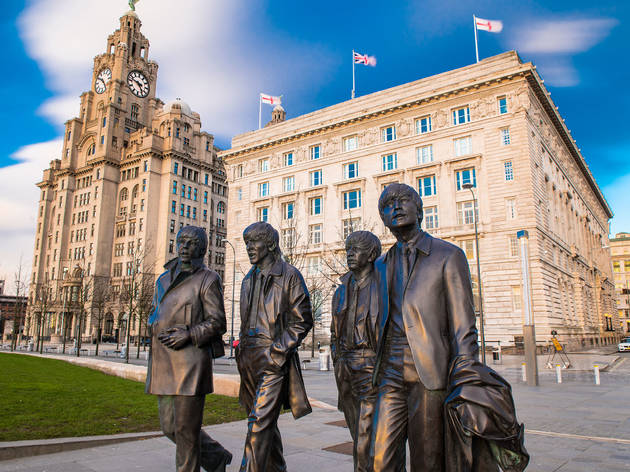 Well-known and long-respected for its thriving independent arts and music scene, Liverpool has more recently expanded its museums offer. Investment in the city as part of its tenure as European Capital of Culture a decade ago has left a legacy of modern, world-class museums and galleries that sit alongside their grand, illustrious Victorian fellows. If you're looking for things to do in the city or a way to spend the day before hitting up the top restaurants, these must-visit museums are well worth your while. Much of the focus for this activity has been around the maritime heritage of the city, both thematically and geographically, but there's more to Liverpool's museums and galleries than the sea. For a start, more than 600,000 people a year visit Tate Liverpool alone. Find out why when you start checking off all the best museums in Liverpool.
Best museums in Liverpool
1
Rob Battersby
What is it? Hugely influential photography museum and gallery that, since the 1970s, has championed the form as art. Exhibitions come and go, but the extraordinary archive, dating from the 1930s, is permanent.
Why go? Even a passing interest in photography should be enough to get you to Open Eye. It has a fervent commitment to promoting photography and bringing exciting new work to its gallery spaces.
2
Rachel Ryan
What is it? The regional branch of Tate, set in Liverpool's historic Albert Dock, brings touring exhibitions of international significance to the north, as well as displaying works from Tate's extensive fine art collection.
Why go? First of all, you can find out about Sir Peter Blake's colourful Dazzleship, which is currently sailing the Mersey. Secondly, Tate Liverpool holds one of the best collections of art this side of the Thames. Plus the sho alone is worth a good ol' browse.
3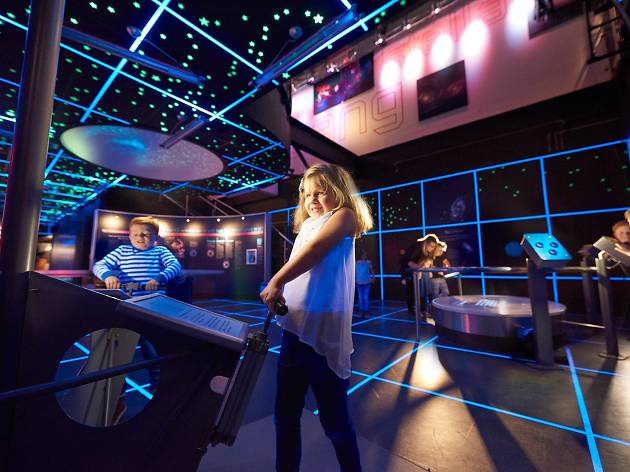 Spaceport
What is it? This domed planetarium in Wallasey is just a hop, skip and a jum away in the Wirral (over the Mersey). As well as space, visitors can get stuck into rooms devoted to science, the universe, extreme weather and sci-fi icons.
Why go? Who isn't fascinated by a planetarium? There are temporary displays bringing the likes of Star Wars and Dr Who to the experience and you can have a go on the cosmic coaster ride to bring out the astronaut in you.
4
Dave Jones
What is it? The national gallery for the north that presents eight centuries worth of painting, sculpture and decorative art. So you can take in Renaissance masterpieces and some Lucien Freud in one visit
Why go? The Walker houses what is probably the most important collection of art outside the capital. Its building should also impress just as much as its treasure trove of contents.
5
Brian Roberts
What is it? Liverpool's centre for contemporary arts, situated in a stunningly handsome historical building, houses a set of galleries exhibiting work that couldn't be further removed from the style of its grand setting.
Why go? Bluecoat was built in 1716, so it's been at the heart of Liverpool's cultural landscape for a really long time. As the oldest surviving building in the city, it's worth visiting as a museum in itself, but don't overlook its programme of cutting edge exhibitions and dance, music and literature events.
6
Lee Garland
International Slavery Museum
What is it? A museum focusing on the history and legacy of the transatlantic slave trade and its huge impact on the city of Liverpool. Its exhibits also address modern-day slavery and human rights issues.
Why go? It's a bold city that puts part of the shameful reason for its own success at the heart of its visitor economy but this vital museum is as much about the future as the past.
7
Dave Jones
What is it? The largest newly purpose-built museum in the UK for more than 100 years. This astonishing building tells the story of Liverpool and the global significance of its location, culture, sporting heritage and people.
Why go? The impressive building is itself an attraction and within you'll find out about Liverpool during the war, local LGBTQ+ history, archeological finds and, inevitably, The Beatles.
8
National Museums Liverpool
What is it? A grand building that houses a fine collection of decorative art, which was founded in 1922 by the industrialist and philanthropist William Hesketh Lever (Lord Leverhulme) in memory of his wife Elizabeth.
Why go? Situated in the picturesque village of Port Sunlight, this stunning gallery contains a huge array of sculpture, fine art and relics, plus replicas of rooms from Lever's time. His fascination with Napoleon is very obvious!
9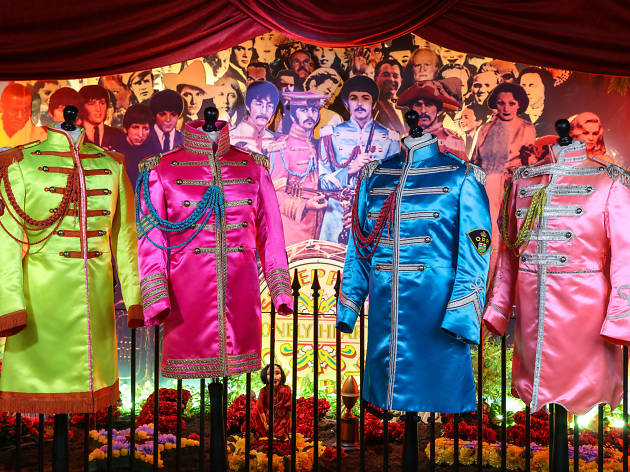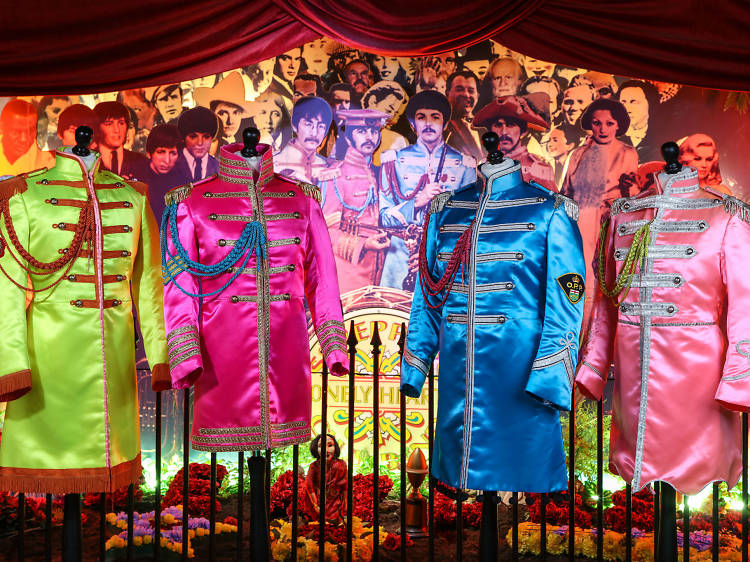 The Beatles Story
What is it? A museum dedicated to the lives and stories of the most famous band of all time, the Liverpool foursome who changed music – and the world – forever.
Why go? Even a day tripper to Liverpool shouldn't miss out on this long-standing magical history tour. Get a ticket to ride and come together for its permanent collection that will let you board the Yellow Submarine, hang out in the Cavern Club and go behind the scenes at Abbey Road.
Check more must-do's off your list
The Beatles and the Mersey are probably the first things to pop into your head when you think of Liverpool. But did you know that it's also a Unesco World Heritage City, home to the oldest Chinese community in Europe, and that Liverpool FC is the only British football club to win five European Cups? Find all the best things to do in Liverpool.