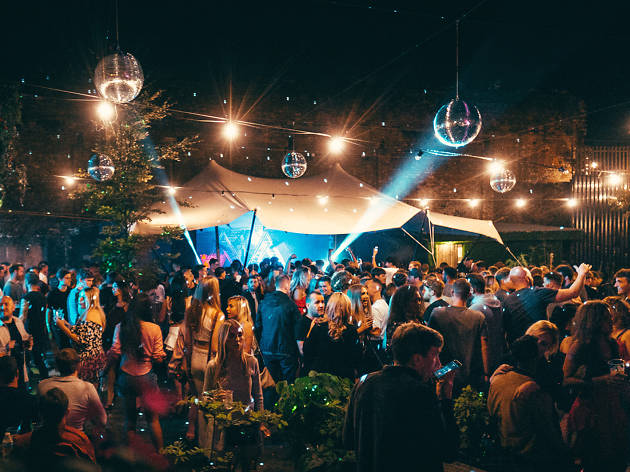 The 11 best nightlife spots in Liverpool
Want to sample the coolest nightlife in Liverpool? Get around with our guide to the city's best bars, clubs and more
Okay, no beating about the bush – Liverpool may well be the most exciting place to go out in the UK right now. Eclectic, diverse and constantly changing, the city's nightlife scene is also ridiculously easy to navigate, meaning it's no trouble at all to hop from one party zone to the next. For students and indie fans, the Hardman Street area is the place to head, while the LGBTQ+ quarter can be found around Stanley Street. Areas like Concert Square and Albert Dock provide one-stop nightlife shops, where you can eat, drink and party the night away without the need to flag a cab to get to your next venue. And with the continuing rise of the Baltic area, where you'll find many of the trendier going-out options, plus some of the best alternative nights around, Liverpool's nightlife scene is as boss as it's ever been.
Need more tips? For pre-drinks, we say head to these brilliant pubs, and to soothe that inevitable hangover, these spas will almost certainly hit the spot.
RECOMMENDED: Full guide to the best things to do in Liverpool
Best nightlife in Liverpool
Blending café, restaurant, bar and club, this massive multi-purpose venue in a converted warehouse boasts a killer drinks menu and an ace live events programme. By day it's an excellent place to relax with a coffee, and pop-up bars and food trucks make it great for a spontaneous drink or meal. But go for an evening 'happening' and you'll see why Camp and Furnace has so quickly established itself as an essential stop on any night out in Liverpool.
We treasure this under-the-radar outdoor spot in the Baltic area, but for the greater good we will let on and tell you it's one of the best places to hang out come nighttime in Liverpool. Sip on one of many fab cocktails or one of several gins, and enjoy tasty Mexican nosh. At weekends DJs provide a laid-back soundtrack.
Working at the 'intersection of art, music, food and drink', Constellations is a diverse space with a programme to match – think exhibitions, live music, club nights, kid-friendly events and more. Perched at this atmospheric bar at dusk, you'll observe Constellations morph into one of the city's funnest clubs. The 'Rubber Dub and Live Music' night on Thursdays is a cracker.
For a truly alternative night out, try the brilliantly inventive Invisible Wind Factory, from the same team behind Kazimier Productions. This is a striking space where music, nightlife and art come together in 'a cultural theme park for the future'. The programme is an eclectic mix of live performance and artsy themed parties.
Set in a converted 19th-century building that once housed Liverpool's Arts and Science Institute, the aptly named Arts Club is one of the city's finest live music venues. Different rooms host bands of varying stature, so you might see John Grant one night and an unknown local band the next. Drinks may be on the pricey side, but the atmosphere more than makes up for it.
This underground cabaret-cum-vegan-dining night is everything you hoped queer culture could be and then some. Definitely not for everyone which, in itself, is a huge recommendation, but if you like your drag, poetry and performance with more edge than Dover's cliffs, then take the plunge. If joyous Eat Me + Preach organiser Tammy Reynolds is on the bill, you're in for a treat.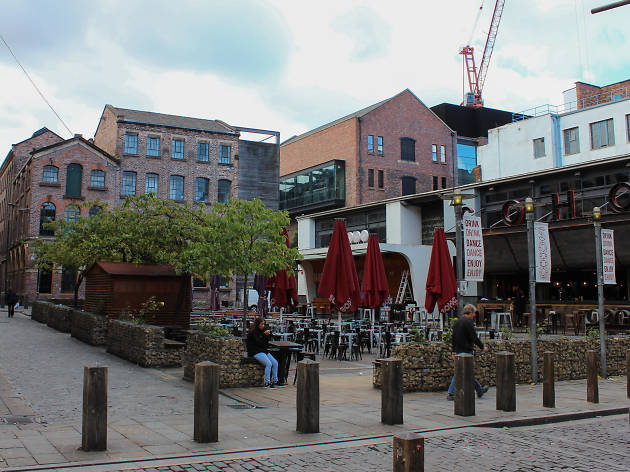 Photograph: Wikimedia Commons / Sam Walton
If you're after a night out but want it to be a one-stop shop, Concert Square is a city-centre destination brimming with fab places to eat, drink and dance the night away. Slap in the centre, this handy grouping of venues means you don't have to wander far for your next adventure. Things get lively from around 10.30pm, and expect to be out till late.
All-day venue Modo's three rooms are always popping, but it's at night that this place really gets going. For the best vibes, head to first-floor Paradiso, with its buzzing rooftop terrace, or the Underground club, with its expansive dance floor and out-there line-up of guest and resident DJs. Expect crowds at weekends.
If you like your drinking with a somewhat banterish edge then Lane7 should be your go-to late-night Liverpool haunt. A first-rate cocktail bar that's also home to bowling lanes – you guessed it, seven of them – this place also boasts pool tables, ping pong, darts and the like. Time to get creative with your drinking games.
It may not be all that unique, but what does make this chain worth a visit in Liverpool is the setting. A welcome addition to Albert Dock's nightlife – until 3am at weekends – this two-storey space also features an outdoor terrace overlooking the water and a specialist rum bar, all inside a beautiful dockside building. Live music keeps the party going until your heels won't let you dance any more.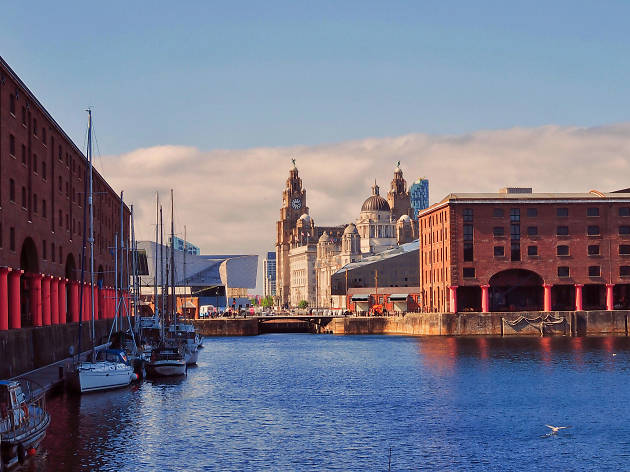 Photograph: Shutterstock
Sure, it's a Unesco-protected heritage site, but these days Albert Dock just as closely associated with shopping, restaurants and culture (the Tate Liverpool being the massive draw). But it's a great nightlife destination, too, with a gaggle of venues all within staggering distance of each other. So nighttime revellers should definitely consider dipping their toe in the water. Just not literally.
Looking to get your culture on?
It may be better known for its thriving independent arts and music scene, but Liverpool's museums offer is unrivalled up north. This city brims with world-class galleries and cultural centres that sit naturally alongside their grand, illustrious Victorian predecessors.