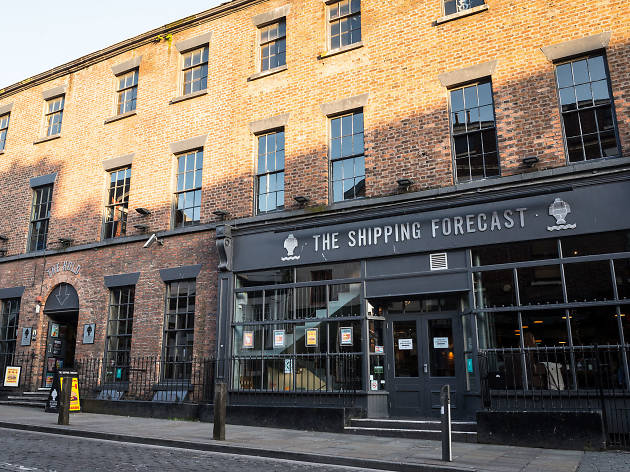 The 12 best pubs in Liverpool
Old-school boozer or ultra-modern craft beer den? The best pubs in Liverpool run the gamut from trad to rule-breaking
Praise be for the humble pub – and high praise indeed to Liverpool for not having bulldozed, as is custom nowadays, so many glorious old-school boozers to make way for yet more luxury apartments. While rival cities have gone all modern at the expense of their more old-fashioned venues, Liverpool has had the good grace to know a good thing when it sees it and has left many of its tremendous traditional pubs intact.
Of course, this is a city where beautiful listed buildings come along more regularly than the Mersey ferry – just check out these magical museums, attractions and things to do – but it's true testament to Liverpool's character, history and fondness for community that the good ol' boozer remains at the heart of the city's sense of self. Many retain their traditional look of dark wood, stained glass above the bar, and warm and welcoming fireplaces. And when you think that your great-great-grandparents may have enjoyed a pint in some of them, you do get a sense that these pubs might be filled with spirits in more ways than one.
Fancy cooling off with a massage?
We've all been there: you're visiting a new city, and you're desperate to make the most of it. Six hours later, cue aching legs and a brain frazzled by the sheer number of attractions it's possible to see in one day. Sound familiar? Next time you've tourist-ed a little too hard, hotfoot it to one of these spas.
Best selling Time Out Offers