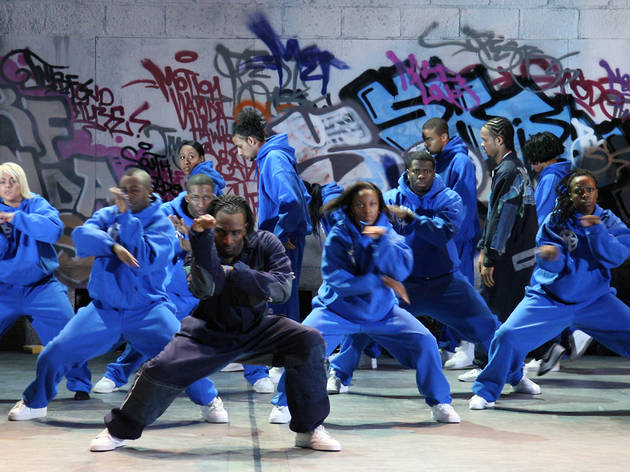 Ten years in British hip hop
As hip hop dance festival Breakin' Convention reaches its tenth year, we cast an eye over a decade's worth of landmark moments
Breakin' Convention
stages its tenth festival dedicated to the art of hip hop dance. Hip hop culture arrived in London in the early '80s, but the last decade has seen power moves, popping, locking, toprock, krumping and hip hop theatre surge in quality and popularity on every level, from club battles to West End stages and primetime TV.
Here's how it happened...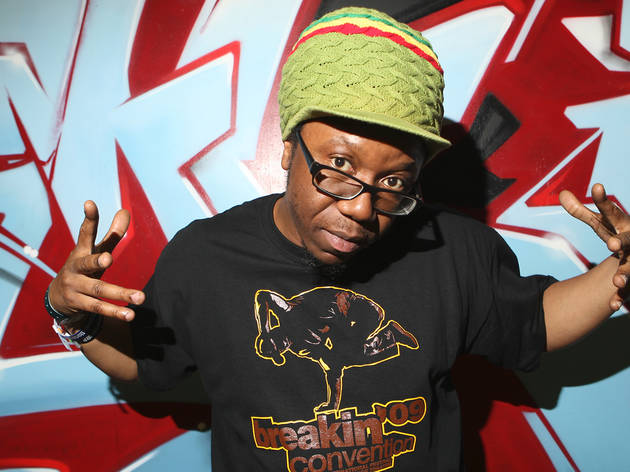 Photo by Paul Hampartsoumian
2004: International invasion
The first Breakin' Convention, curated by Bow-born B-boy Jonzi D, put hip hop on stage at Sadler's Wells and brought major international artists to the UK for the first time. Original California popping crew the Electric Boogaloos shared the bill with Philly hip hop theatre pioneer Rennie Harris and LA's Tommy the Clown, inspiring UK artists to up their game.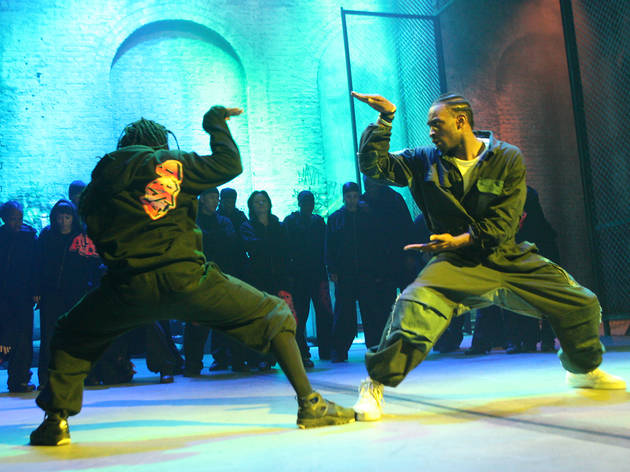 Photo by Robert Day
2006: 'Pied Piper' comes calling
East London crew Boy Blue Entertainment won an Olivier award for their urban take on the Pied Piper story (think sewer rats and sub-bass). Jonzi D credited Boy Blue's artistic director Kenrick 'H2O' Sandy with inventing the tightly choreographed group routines of short, sharp moves and tricks that would become the default style of TV street dance crews across the world.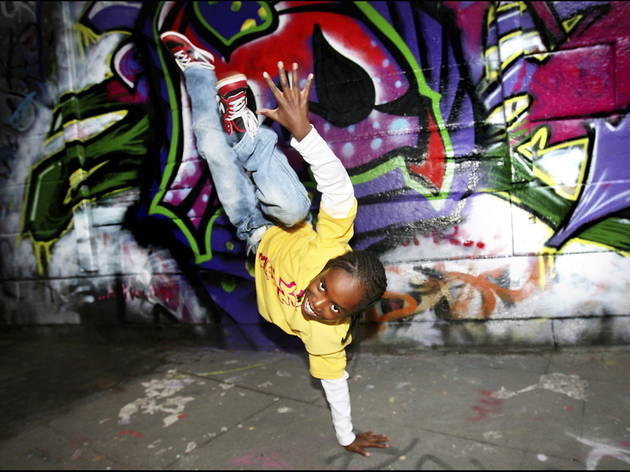 2006: Hip hop takes the West End
ZooNation's feelgood hip hop fairytale 'Into the Hoods' became the longest-running dance show in the West End. Choreographer Kate Prince went on to further success with 'Some Like it Hip Hop' and her star dancers Tommy Franzen and Teneisha Bonner later became the first hip hoppers to win National Dance Awards.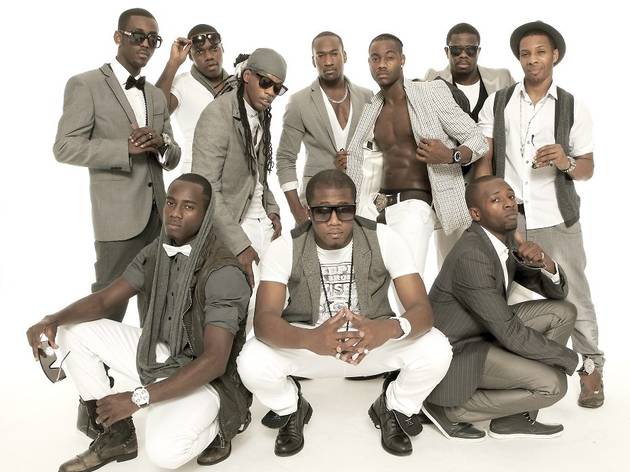 Street dance broke into mainstream TV in the biggest way since Michael Jackson did the moonwalk, thanks to London crews Diversity and Flawless storming 'Britain's Got Talent'. Simon Cowell called winners Diversity 'sheer and utter perfection', then declined to sign them to his management company. Probably for the best.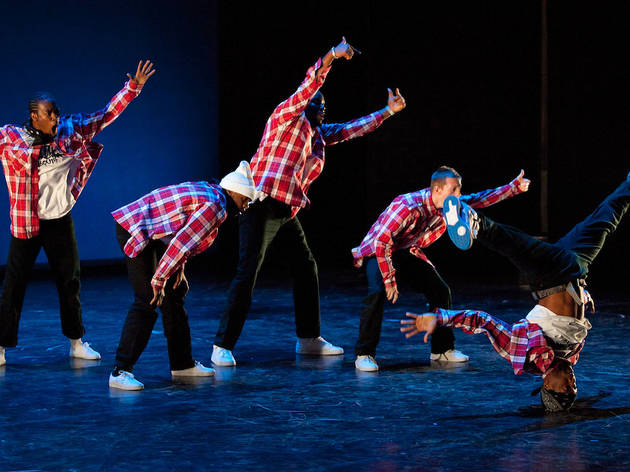 Photo by Belinda Lawley
Brit B-girls Roxy, Eros and J-Kay became B-Girl World Champions and Roxy headspun her way into the 'Guinness Book of Records'. Let's hear it for the lasses.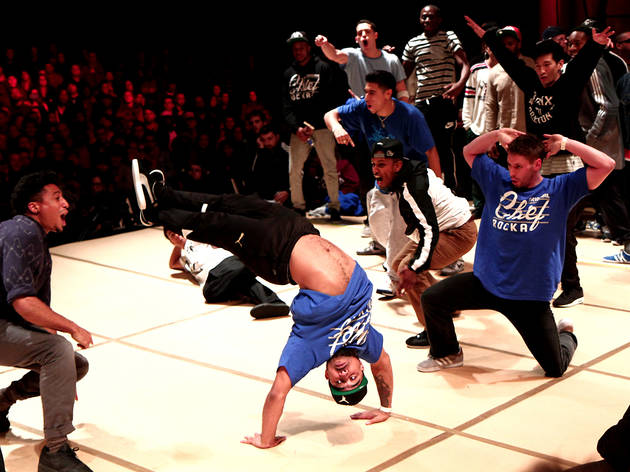 Photo by BigWanPro
Top UK crew Soul Mavericks were runners up at the UK B-Boy World Championships, the first time a British group had reached the final in more than a decade. Crew member Sunni also qualified for the BC One competition, battling among some of the best in the world. 'He's the Luke Skywalker of UK B-boying,' says Jonzi D. 'He's our only hope!'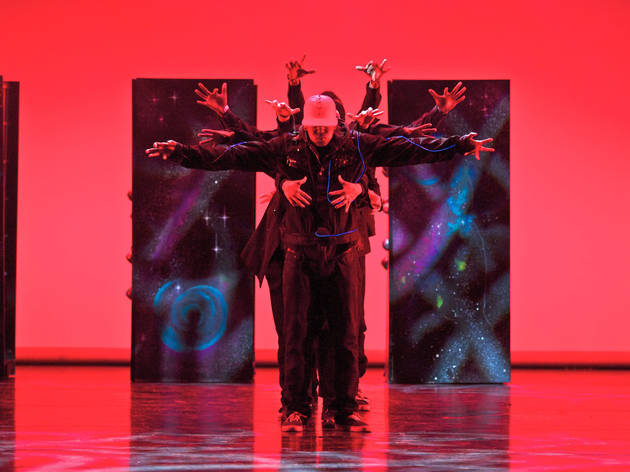 2013: The next generation
Six-year-old B-Girl Terra of Soul Mavericks wowed the judges, and 5 million YouTube viewers, with her feisty battle antics at Paris's Chelles Battle Pro. Breakin' Convention celebrates homegrown talent in an all-UK line up on May 6, with Boy Blue, ZooNation, Avant Garde Dance, Bad Taste Cru, Plague, Impact Dance, Unity, BirdGang and more, all leading the way for a new wave of British dance creators. Boom!