1/10
Early proof that Ben could play dark: his preening high-school bully O'Bannion is the hissable villain of this flawless 1970s-set nostalgia fest. Read the Time Out review of 'Dazed and Confused'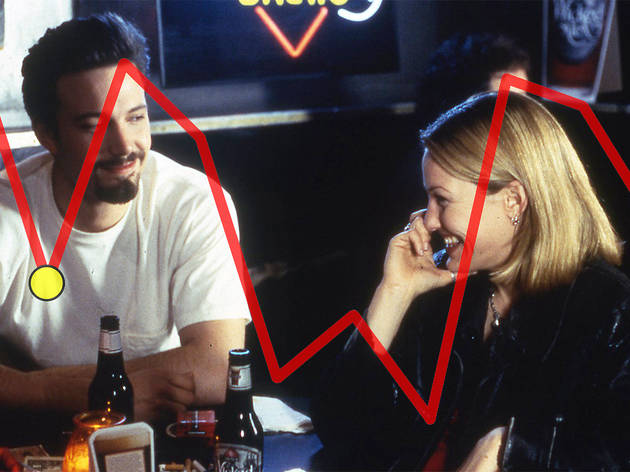 2/10
Ben's first romantic lead offers precious few hints of the Bat-to-be: he's all goofy smiles, smarmy asides and matinee cheekbones. Read the Time Out review of 'Chasing Amy'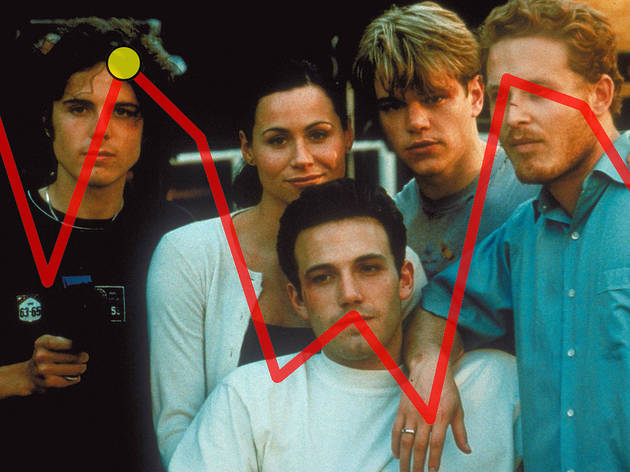 3/10
Proof that he can play second fiddle to a pretty-boy with godlike powers, though we doubt Bat and Supes are going to be quite as brotherly as Ben and Matt Damon are here. Read the Time Out review of 'Good Will Hunting'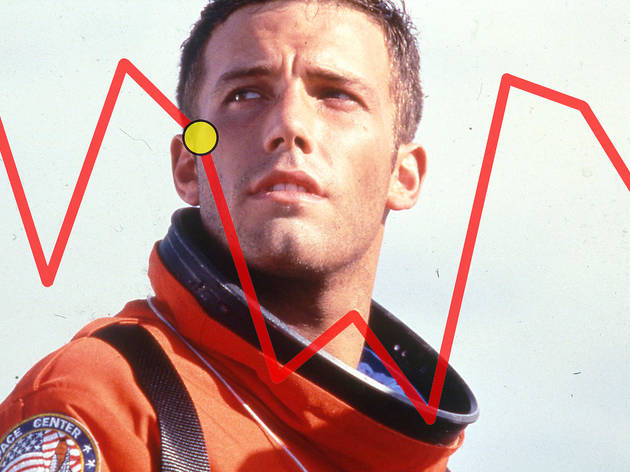 4/10
Ben's blockbuster career went stratospheric with this old-school men-on-a-mission movie, but his role is one of the soppiest he's ever played, a far cry from the brooding Batman. Read the Time Out review of 'Armageddon'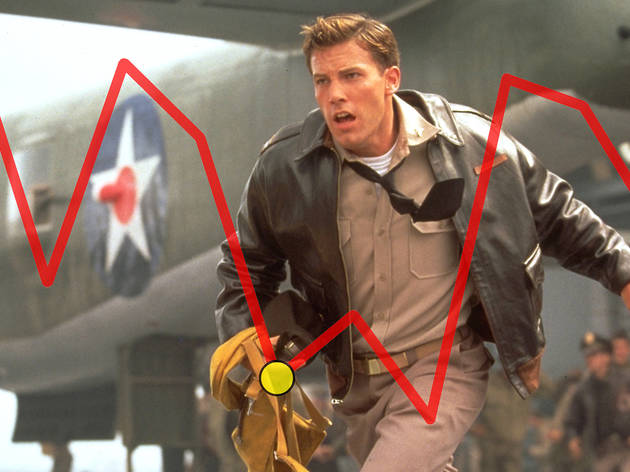 5/10
In which it all starts to go off the rails: re-teaming with 'Armageddon' director Michael Bay, Ben played the romantic lead in this mushy, interminable historical epic. This Ben is no Bat. Read the Time Out review of 'Pearl Harbor'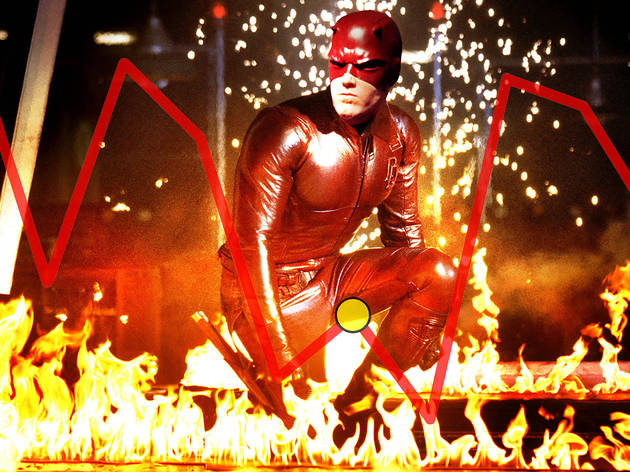 6/10
This is the one that really turned the fanboys against Affleck: his first foray into comic book heroism is a flat, glitzy Hollywood take on much more complex source material. And his costume is atrocious! Read the Time Out review of 'Daredevil'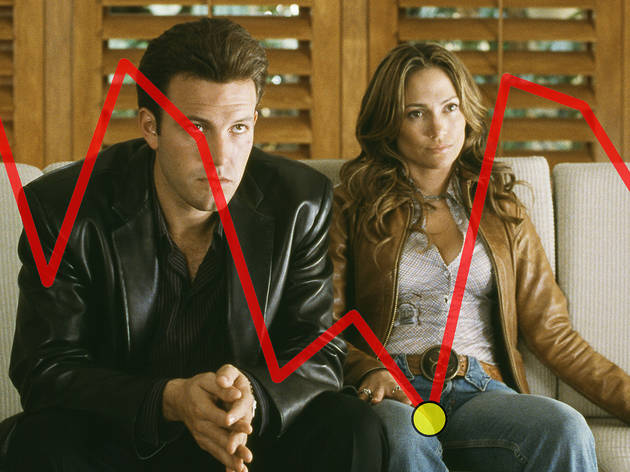 7/10
Batman is a character pushed right to the edge of human experience, a creature who stared into the face of horror and never blinked. After the treatment meted out to Affleck's disastrous first film with fiancée-to-be Jennifer Lopez, we think he can say the same. Read the Time Out review of 'Gigli'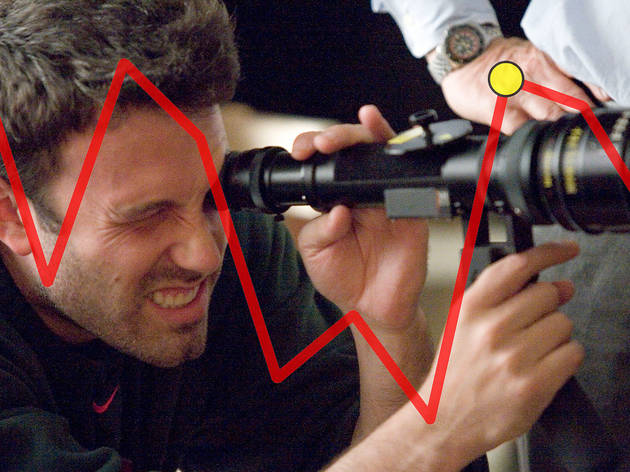 8/10
Ben directed but didn't star in this surprisingly gruesome crime thriller. But it's the best evidence yet he's got the necessary darkness in his soul to play the Bat. Read the Time Out review of 'Gone Baby Gone'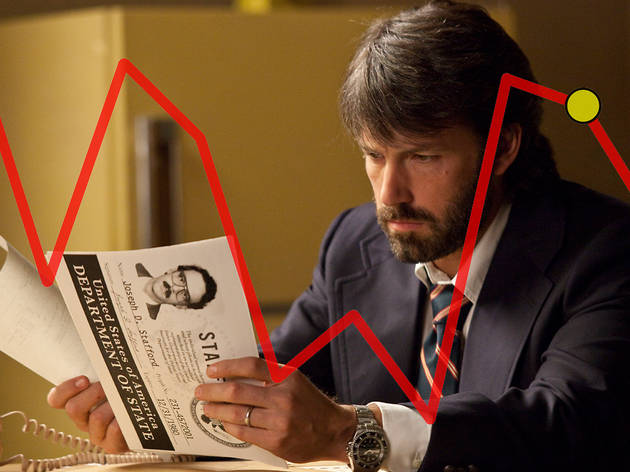 9/10
Ben's direction here is first-rate, and his character Tony Mendez shares a number of qualities with Bruce Wayne: he's strong, silent and takes care of business. But we weren't totally sold on his gruff performance. Read the Time Out review of 'Argo'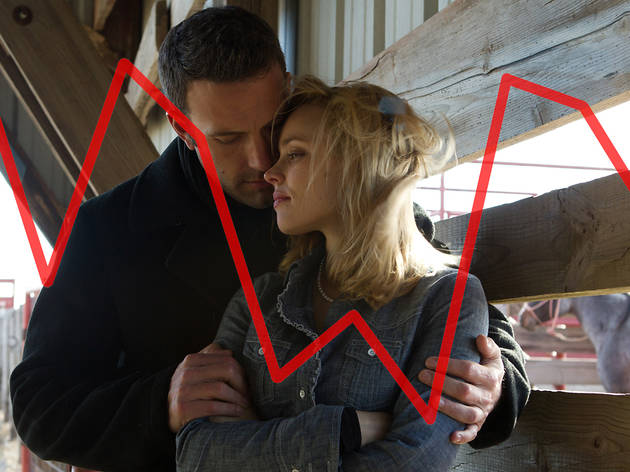 10/10
Ben returned to his swooning romantic lead persona for Terrence Malick's dreamlike drama. To be fair, this is probably where he belongs. Ben is a fine director and a dashing heroic lead but he's no damaged superhero. Read the Time Out review of 'To the Wonder'
Is Ben Affleck the right man to play Batman?
He's been confirmed as the Dark Knight in a new Batman v Superman film. But do the highs and lows of Ben Affleck's career suggest he'll do a good job?
It's been announced that actor, director, Oscar winner and onetime tabloid fodder Ben Affleck is to play Batman in the forthcoming sequel to Superman reboot '
Man of Steel
'. It will be the first time the two comic book legends share the screen. Some Bat-fans are outraged. But should they be? We take a look through Affleck's back pages and ask: is he the guy for the job?