Sundance London FAQs
Everything you need to know about the film and music festival's third year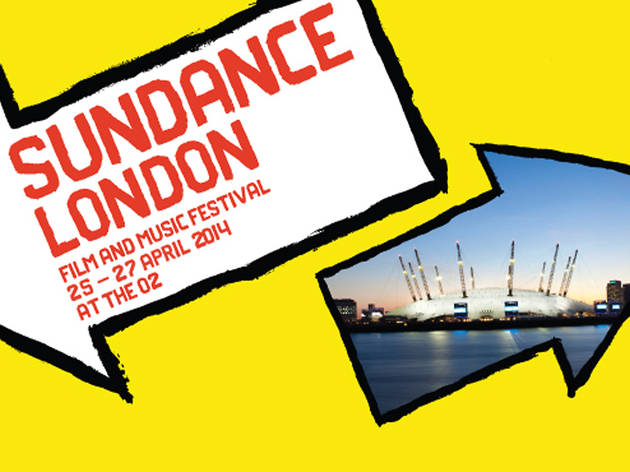 April 25-27 at the O2, London.
Sundance London is the little sister of the annual Sundance Film Festival in Utah. Launched two years ago, it's back at the O2 in April for a long weekend of movies and music.
The festival will screen 17 feature films, many of which first premiered at the Sundance Film Festival in Utah in January.
Highlights include '
Frank
', in which Michael Fassbender plays a character modelled on papier-mache-headed performer Frank Sidebottom; '
The Voices
', from '
Persepolis
' director Marjane Satrapi, in which an unhinged Ryan Reynolds receives messages from his pets; '
Finding Fela!
', in which '
The Armstrong Lie
' doc-maker Alex Gibney goes in search of the truth behind the mighty Nigerian musician and activist Fela Kuti; and '
Blue Ruin
', a ferocious, award-winning American indie about a homeless man whose life snaps into focus when he gets the chance to wreak havoc on the men who ruined his life.
There'll also be two programmes of short films, a music event featuring a live set by South London trip-hoppers Archive, and a new 'From The Collection' strand, screening three classic movies who made their debut attendance: '
Memento
', '
Reservoir Dogs
' and '
Winter's Bone
'.
You can explore our rundown of the complete programme
here
.
The full lineup of attendees hasn't been announced yet, but filmmakers Marjane Satrapi, David Cross and Rose McGowan are all expected. The festival is always strong on musical attractions – this year, alongside the aforementioned Archive, there's set to be a panel discussion on the art of the music documentary featuring Jarvis Cocker and Edwyn Collins.
Individual tickets for films go on sale on Friday March 28. If you want to splash out and make a weekend of it, you can buy a ticket package now from
sundance-london.com
. Prices range from £25 for the 'just shorts' package to £170 for the 13-film Sky Superscreen pass.
For more information, visit www.sundance-london.com.
See all films showing at Sundance London
After last year's success, the Sundance Film Festival returns to London's O2 for Sundance London, a weekend of new independent feature films, documentaries, shorts and live events. We've put together a full list of films, which we'll be updating with reviews as they come in.
Read more
Find out which films are showing at Sundance London