The 15 best TV shows to stream now on Netflix
Time to get your ass groove back in the sofa and start streaming our pick of the best Netflix TV shows
There are so many Netflix TV shows that it's sometimes hard to know which to watch next. Here are 15 TV series guaranteed to get you bingeing, from cult comedies to must-watch Netflix Originals, romcoms to crime dramas. Oh, and one completely surreal comedy sketch series from Scotland.
The best Netflix TV shows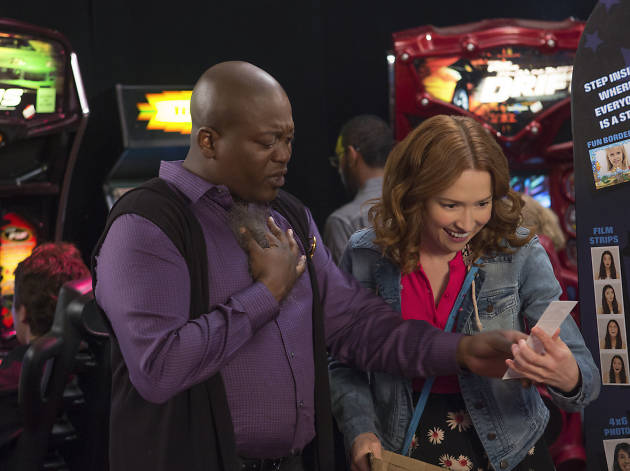 © Eric Liebowitz courtesy of Netflix
1. Unbreakable Kimmy Schmidt
'Woman moves to New York after being freed from underground cult' sounds like the concept for a gritty documentary, not a sunny comedy series. But Tina Fey's addictive-as-MSG show manages to be both super-sweet and a biting commentary about society. Two words: Peeno Noir.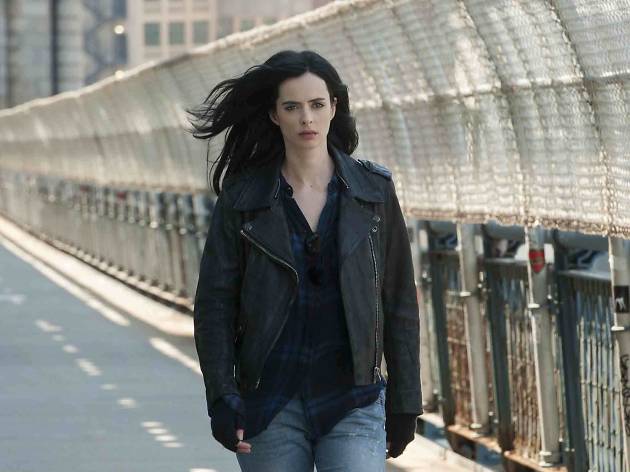 A comic book series unlike any other comic book series you've seen before, 'Jessica Jones' follows a boozy, bawdy PI (Krysten Ritter) with superhuman strength as she faces off against David Tennant's horrifyingly evil Kilgrave. He's a super villain who uses mind control to torture his victims in grotesque ways.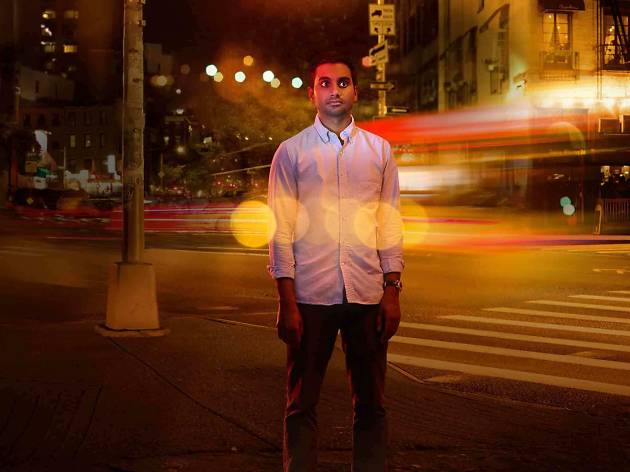 American comedian Aziz Ansari manages to honestly capture the intricacy of modern life with 'Master of None': from modern dating to feminism and life as a second-generation immigrant. The show takes a traditional sitcom format out for a walk through millennial territory.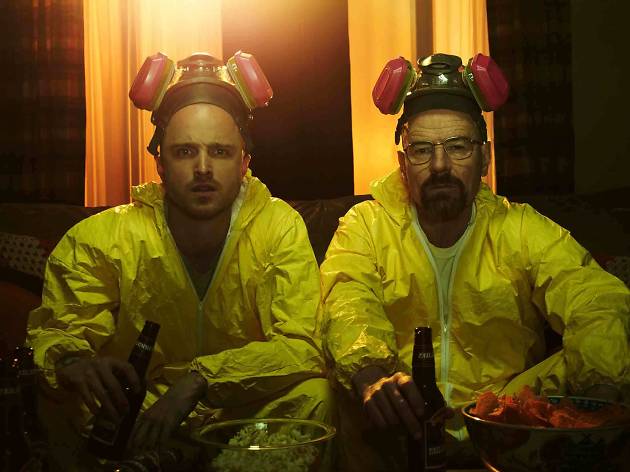 The lines between good and evil get very blurred indeed in this dark drama series about a chemistry teacher turning into a drug kingpin. Bryan Cranston plays said kingpin Walter White with terrifying intensity, while the transformation of Aaron Paul's Jesse – from stoned loser to conflicted criminal – is just as terrifying.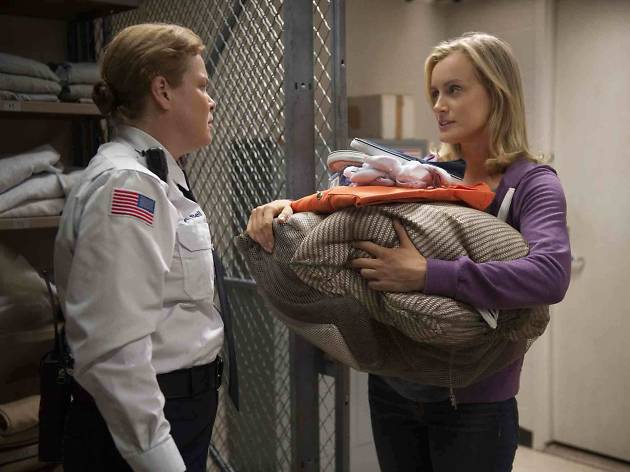 5. Orange is the New Black
Glossy PR executive Piper Chapman is totally out of her depth when she gets a prison sentence for a drug smuggling crime she committed ten years ago. This comedy drama follows her life in prison alongside some of the funniest characters on TV – best mates Taystee and Poussey are our personal favourites.
6. Louis Theroux's Weird Weekends
No-one does 'having awkward conversations with social outsiders' better than Louis Theroux, and this series from the late '90s follows him as he meets born-again Christians, porn industry workers, swingers, body-builders and people who actually believe in UFOs.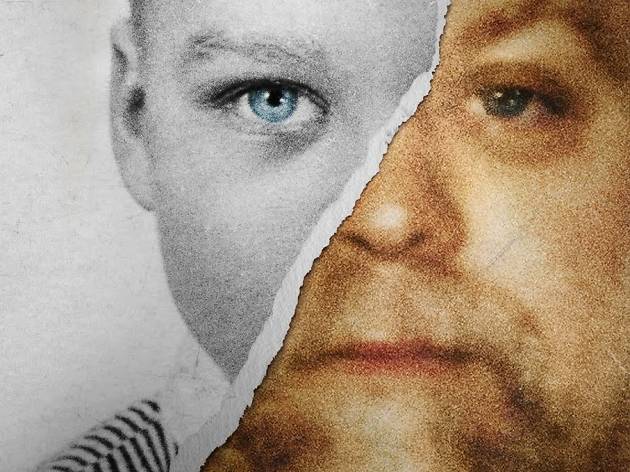 This documentary series tells the story of Steven Avery, who spent 18 years behind bars for a crime he didn't commit only to be arrested for another crime he claims he didn't commit either. Binge-worthy stuff.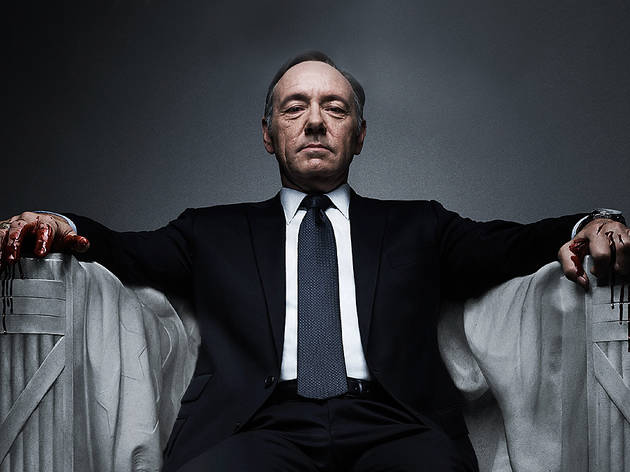 Prepare yourself for murder, monologues and non-monogamous sex as Kevin Spacey's ruthless political player Frank Underwood schemes his way to presidency.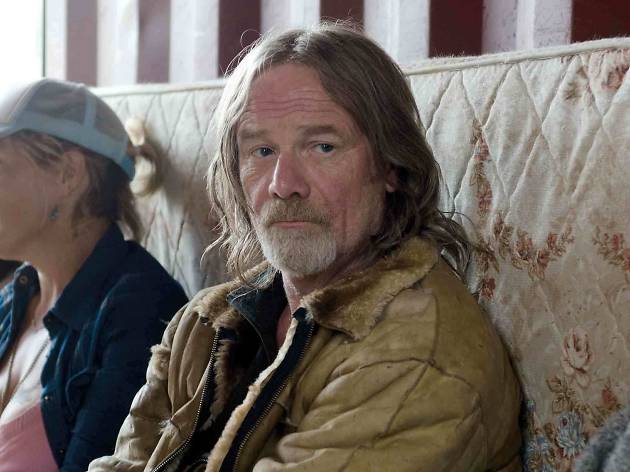 This New Zealand-set mystery drama stars 'Mad Men' actress Elisabeth Moss (aka Peggy Olson) as a detective investigating the disappearance of a 12-year-old girl who's rumoured to be pregnant. Smarter than your average police series (and directed by Oscar-winner Jane Campion), it's a strange, atmospheric show with feminist vibes.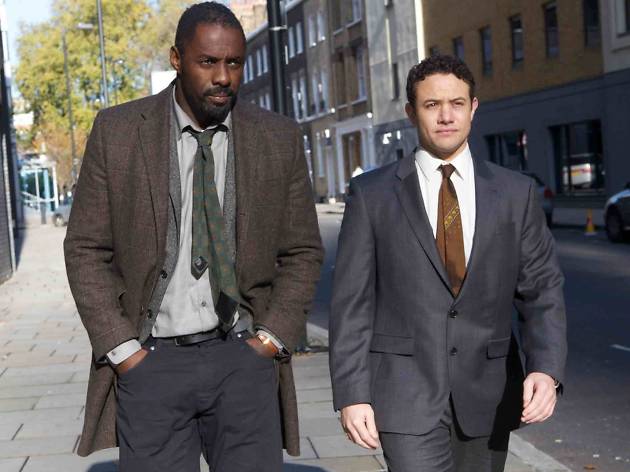 Idris Elba is the reason to watch the ridiculous but brilliant BBC police drama. Set in London, and shot across the city, from Elephant and Castle to Holloway, Luther shows the capital through an XL gritty lens. Expect shock deaths, psycho killers and bloody good knitwear.
This newbie rom-com is perfect lazy weekend viewing. Directed by Judd Apatow, it follows an unlikely pair of Los Angelenos as they fall in love. The show is full of twists and regularly bucks convention – its protagonists don't even meet for most of the first episode. Warning: get ready to fall for actress Gillian Jacobs as fierce recovering alcoholic Mickey.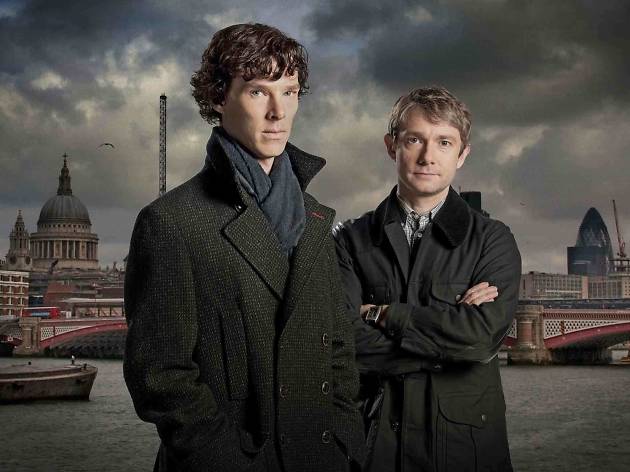 Who doesn't love a little bit of Cumberbatch on a Sunday night? Here, the much-loved British actor plays Sherlock alongside Martin Freeman as Dr Watson. The duo solves crimes in modern day London in an intricate world created by 'Doctor Who' writer Steven Moffat.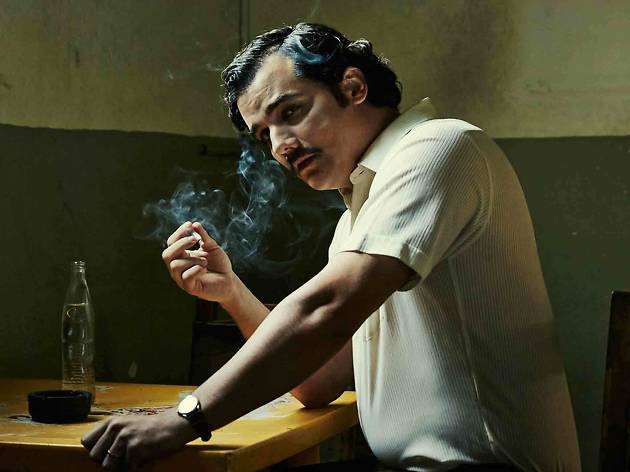 'Narcos' moves at a much slower pace than most Netflix shows, but its creeping intensity will have you hooked. The show (loosely) tells the story of the rise of Colombian drug baron Pablo Escobar through the eyes of a US DEA Agent. Expect plenty of coke and plenty of killing.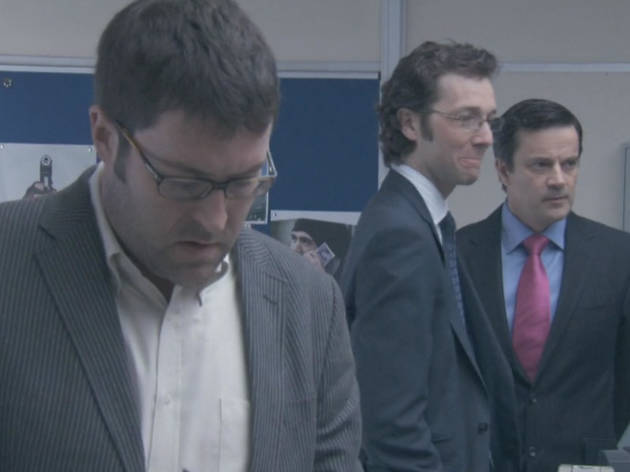 Running from 2005 until 2012, 'The Thick of It' is an iconic satire of modern government and the reign of the spin-doctor. The show follows the fictional Department of Social Affairs and Citizenship as they're watched over by Downing Street's angry enforcer Malcolm Tucker (Peter Capaldi) – a man from whom we can all learn a swear or two.
This sketch series from Scottish comedian Brian 'Limmy' Limond is picking up cult status for its surreal, trippy humour. It's all delightfully lo-fi and bizarre with characters including call-in TV show host Falconhoof and a primary school kid named Wee Gary.
Find films on Netflix
Feeling overwhelmed or uninspired by the choice on Netflix UK? We've all been there. If you can't decide what to watch, try one of these solid gold winners – and take your pick from hilarious comedy movies, reach-for- the-tissues heartwarmers and Oscar-winning nail-biting dramas.
The best TV series online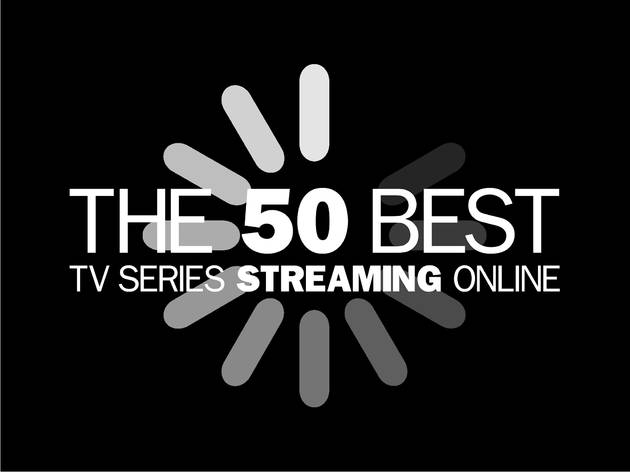 Never be stuck for a TV show to watch again. Here are the greatest TV series streaming online on Netflix, All4, BBC iPlayer, Amazon Prime and Now TV.