The 50 best '90s movies
Brush your curtains out of your eyes and put down that Nokia 3210. Here's Time Out's guide to the best '90s movies of all time, from 'Clueless' and 'Toy Story' to 'Pulp Fiction' and 'Trainspotting'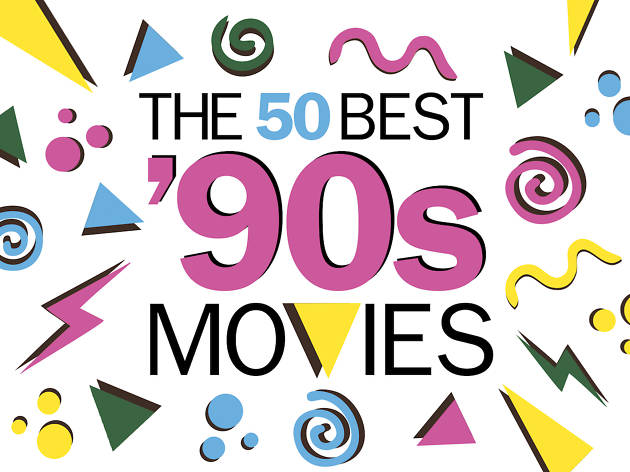 Everyone talks about the 1970s as the golden age of film. But right here – in this list of our favourite films from the 1990s – is a solid case for a rethink. In the '90s indie directors like Quentin Tarantino and the Coen brothers busted out of the arthouse and into the Oscars. It was a great time for blockbusters too, as CGI technology exploded and filmmakers like Steven Spielberg and James Cameron made the most of thrilling new possibilities. Here in the UK, newcomers like Danny Boyle and Shane Meadows rewrote the rules of British film. And foreign film was suddenly everywhere, with Lars von Trier's Dogme movement causing a storm of controversy and everyone suddenly discovering the the brilliance of Japanese animation.
We've put together a definitive list of the 50 best films of the decade. Making this list was painful – the 1990s was a decade stuffed with amazing films. Yell at us in the comments if we've left out your personal favourite.
By Dave Calhoun, Cath Clarke, Jon Cook, Tom Huddleston, Kate Lloyd, James Manning, Gail Tolley, Chris Waywell
The best '90s movies: 50-41
The best '90s movies: 40-31
The best '90s movies: 30-21
The best '90s movies: 20-11
The best '90s movies: 10-1
More '90s nostalgia
It's possible that no other genre of film hits home for people the way teen movies do. There's a sense of nostalgia for these movies, even if they don't mirror our particular adolescent experience. Whether you suffered or sailed through your teenage years, there's a film on this list of the 100 best teen movies you'll relate to...
Read more