The 50 best '90s songs
Dust off that Discman: from Britpop to hip hop and R&B to riot grrrl, we've picked the 50 best songs of the 1990s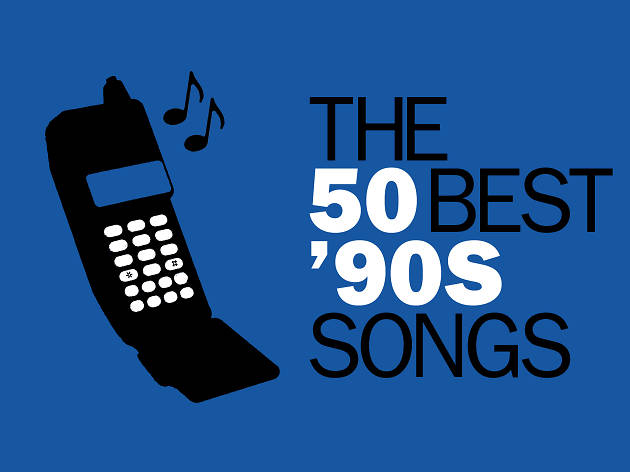 If you're looking for the 50 best songs of the '90s, you've come to the right place. Sadly, 'Cotton Eye Joe' by Rednex and 'Macarena' by Los Del Rio didn't quite make the cut, but the difficult decision to omit them leaves even more space for the decade's best house, hip-hop, Britpop, R&B and bubblegum gems.
Some elements of '90s culture may not have aged amazingly - we're looking at you, tie-dye T-shirts. And we're also looking at you, Sunny Delight 'orange' drink. But like our 50 best '80s songs, these musical nuggets have really stood the test of time. Once you've treated your ears to an hour or two of retro-pop perfection, why not get even more nostalgic by checking out our list of the best teen movies, too?
The 50 best '90s songs
50
'…Baby One More Time' – Britney Spears
Let's start with a slow-building banger. In 1998, TLC turned down the latest song from Swedish pop machine Max Martin and it was picked up by an ambitious teenage star-in-waiting called Britney Jean Spears. With its un-PC title trimmed, 'Hit Me Baby One More Time' went to Number One in 19 countries, kickstarting a major pop career – and all that followed. We're not exactly suggesting that the harrowing line 'my loneliness is killing me' foreshadowed Britney's epic 2007 meltdown, but a song this dark and dramatic was bound to unleash something powerful.
James Manning
49
'Undone – The Sweater Song' – Weezer
US geek rock champions Weezer may have hit the limelight with the jaunty 'Buddy Holly', but the real star of their self-titled 1994 debut album was this melancholy stoner rock gem. Its chugging, fuzzy riffs set against eternally upbeat harmonies and college rock musings about surfing, music and parties summed up the band's approach: Nirvana meets the Beach Boys, with everyone in oversized sweaters. Tristan Parker
48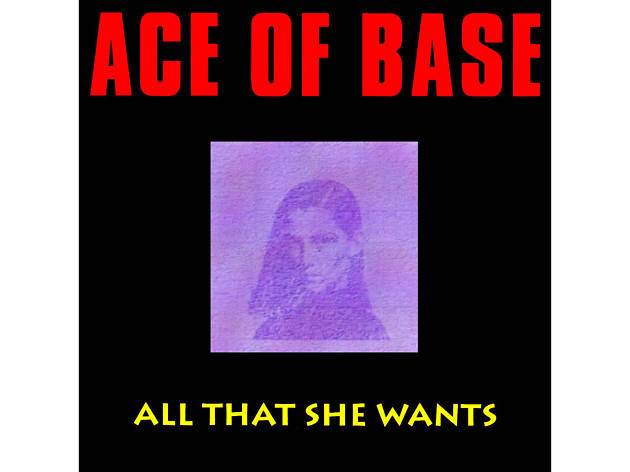 'All That She Wants' – Ace of Bass
It's easy to poke fun at this dumbed-down dubby dance-pop number, its near nonsensical lyrics about… something (broodiness? Fox hunting?) and the comical synth saxophone that sounds like something from the 'Ferris Bueller' soundtrack. But prod too hard and you risk the wrath of several generations of people who've heard it more times than they can remember and guiltily loved it on every single occasion. Tristan Parker
47
'Your Woman' – White Town
A trip hop tune that your Nan can whistle. This one-hit wonder from one-man-band White Town (aka Jyoti Mishra) topped the UK charts in 1997, bewitching listeners with little more than some squelching pop beats and a dusty old trumpet sample from a 1930s Al Bowlly song. (Who's Al Bowlly? Only the first ever pop star!) In fact the sample is the song: a classic pop hook that pinballs round your head for days like a chipper version of the Imperial March from 'The Empire Strikes Back'. It's a shame 'Your Woman' never had its own blockbuster sequel – unless you count Hot Chip's nerdy-voiced electro pop a full decade later. Michael Curle
46
One of MC's sweetest pop confections, 'Fantasy' takes the musical skeleton from Tom Tom Club's cult 80s hit 'Genius of Love' and beefs it up into a slick 90s summer jam. Early in her career, Carey was known for her grandstanding diva vocals, but 'Fantasy' proves she can be just as compelling when she plays it a little more restrained. Whack on 'Fantasy' next time your bus is stuck in a traffic jam and for a second, you might just think you're cruising down a California highway with the top down. Nick Levine
45
'Cannonball' – The Breeders
'Awoooo-a! Awoooo-a!' Twenty years on, the peculiar distorted chant that opens this infectious slice of bubblegum rock is still a prime invitation for indie kids everywhere to hotfoot it to the nearest dancefloor and jump up and down arhythmically. The biggest single from Kim Deal's post-Pixies rockers, 'Cannonball' is a bona fide indie anthem complete with seesaw verses, etch-a-sketch guitars and headbanging chorus. Take that, Frank Black!
Michael Curle
44
The first time I heard this song was when I stole my sister's 'Rave Hits' tape, back in late 1991. I was expecting a torrent of terrifying electro, but then this came out of the speakers and entranced me. If this was raving, then I wanted more. The legendary opening sample – taken from 1966 flick, 'The Wild Angels' – kickstarted countless nights out and spoke for an entire generation. I mean, who doesn't wanna be free to do what we wanna do. And who doesn't wanna get loaded and have a good time? I didn't ever give that tape back to my sister. Josh Jones
43
'It's a Shame (My Sister) (Extended Mix)' – Monie Love featuring True Image
A straight-up '90s house party anthem, this singalong track brought international success to south London singer Monie Love. Taken from her debut album 'Down To Earth', the banging extended mix of 'It's a Shame' pairs a melody from '70s soul outfit The (Detroit) Spinners with the guitar riff from Sister Sledge's 'He's the Greatest Dancer'. Equipped with extra feelgood sax, this empowered tune briefly gave Monie a lead role in the conscious pro-women hip hop movement alongside Queen Latifah.
Hayley Joyes
42
'Killing Me Softly' – The Fugees
This was the song that set The Fugees on their path to world domination: a hip hop hit built for chart supremacy. Like Roberta Flack's heartbreaking original in the '70s, 'Killing Me Softly' sat at Number One in the UK charts for five weeks. But Lauryn Hill's rework of the vocals – plus twanging sitar samples cut from A Tribe Called Quest's hit 'Bonita Applebum' – gave the track an ear-catching contemporary edge. By the time it had finished its chart run, Wyclef, Lauryn and Pras were part of the furniture.
Hayley Joyes
41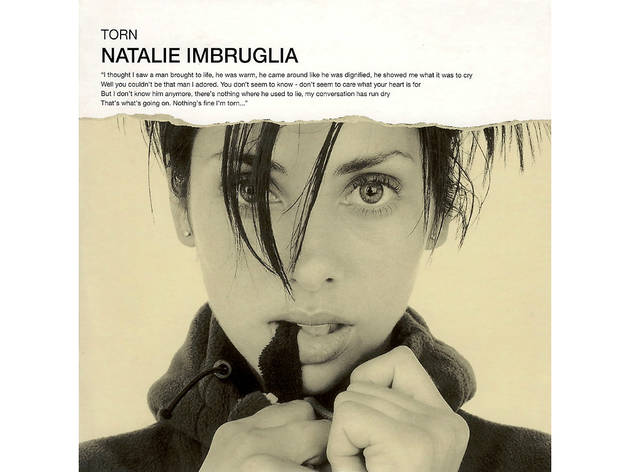 'Torn' – Natalie Imbruglia
Last year, significant chunks of the internet had a freakout when they discovered that Imbruglia's signature hit is - gasp! - a cover. It was actually recorded by several artists including alt-rock band Ednaswap before the 'Neighbours' alum turned it into a global smash in 1998. No matter, though, because Imbruglia's version remains strangely ingratiating 20 years later: the melodramatic lyrics are karaoke gold, and its cheesy slide guitar solo still hits the spot. Nick Levine
The 50 best '90s songs
40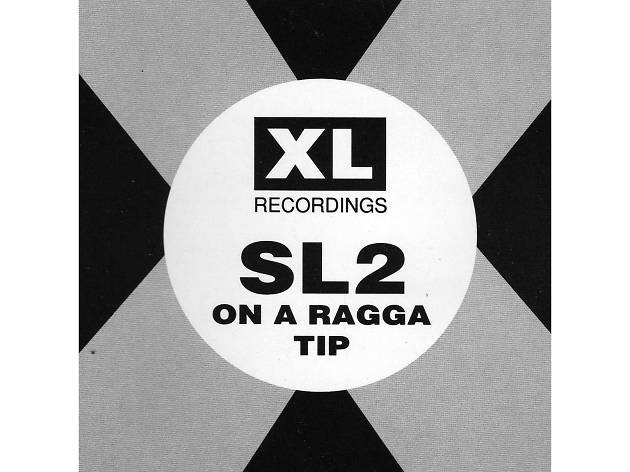 SL2 was founded by DJs Slipmatt and Lime – hence the 'SL' and there were two of them. Their absolute belter of a rave anthem showed us that you don't reaaaaaally need lyrics to write a sing-a-long smash hit (amusingly, lyrics sites have transcribed the song, which reads like the confession of a tongueless murderer. Released on XL Recordings, its creation was heavily influenced by Slipmatt listening to David Rodigan's Capital Radio show in the '80s, and was originally going to be a B-side until they (thankfully) decided to take a chance on it. Josh Jones
39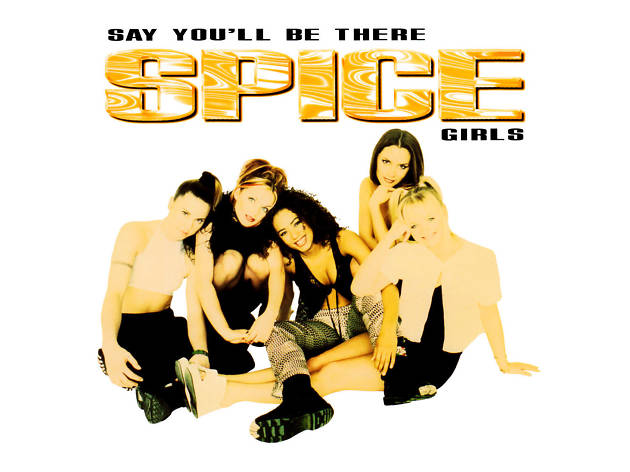 'Say You'll Be There' – Spice Girls
The Spice Girls must have watched Taylor Swift's video for 'Bad Blood' and been like, 'Babe, we did that thing where we all dress up as futuristic assassins and give each other laboured nicknames waaay back in 1996...' 'Say You'll Be There' found the band in their pomp – the lyrics, video, haircuts, names; nothing made any sense but nothing really needed to. It was catchy, we all wanted to be one of them and we all learnt that catsuits should only be worn by Victoria Beckham. Josh Jones
38
'You Don't Know Me' – Armand Van Helden
Even if you can't stand house music – or dance music in general – you'd need a bitterly cynical soul and legs of stone to resist tapping your feet all the way through this uplifting number from US DJ and producer AVH. It might have more samples than an Avon rep (the drums from Jaydee's banger 'Plastic Dreams', strings from Carrie Lucas's disco-tastic 1979 gem 'Dance With You' and – in the full, uncut version – dialogue from 'Dexter's Laboratory'), but rather than sounding like a mish-mash, 'U Don't Know Me' is entirely its own track: soulful, rooted in timeless US house but thoroughly contemporary and ultimately danceable. Tristan Parker
37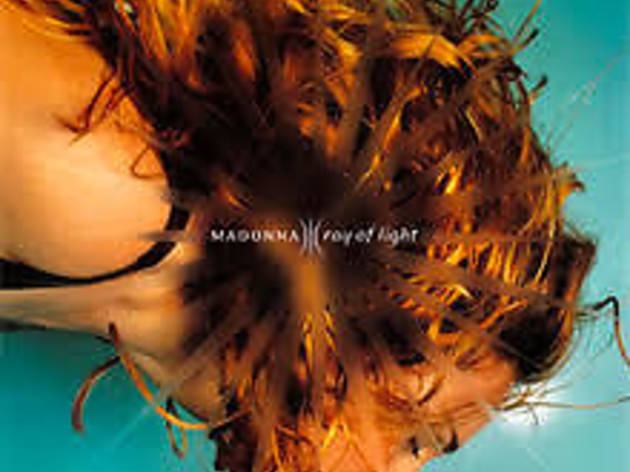 Madonna Ray of Light
Madonna teamed up with Shoreditch-born electro producer William Orbit for her 1998 album 'Ray of Light', and the results were forward-thinking pop perfection. The title track remains one of very best dance songs and also shows off the expanded vocal range she'd honed while working on movie-musical 'Evita' a couple of years early. Just FYI, though: she's singing 'And I feeeel!' on the hook, not 'Anna Friel!'. Sadly. Nick Levine
36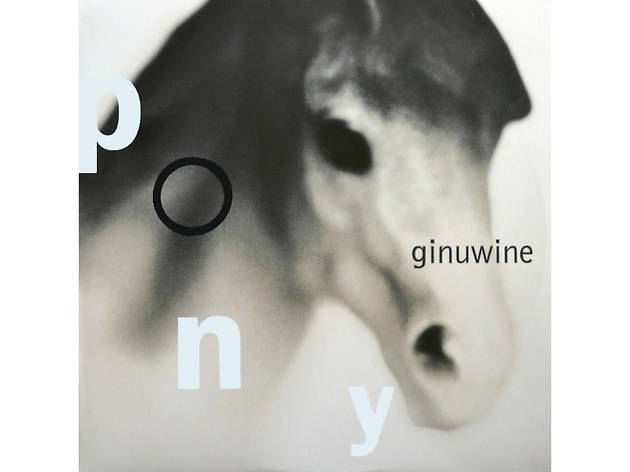 How long can you talk about sex without mentioning anything explicitly filthy? If you're Ginuwine, a hefty five-and-a-half minutes. 'Pony' is a lesson in the art of the euphemism. Those of you lucky enough to have Sky TV or crackly cable in the late '90s probably saw its creator gyrating in a cowboy bar in his classic baggy pants-and-white shirt combo. But there's more to 'Pony' than perfectly sculpted abs: it was one of the defining releases by R&B powerhouse Timberland, and its belching bassline has influenced producers and musicians from Rihanna to French beat-smasher Debruit, not to mention the makers of 'Magic Mike'. Hayley Joyes
35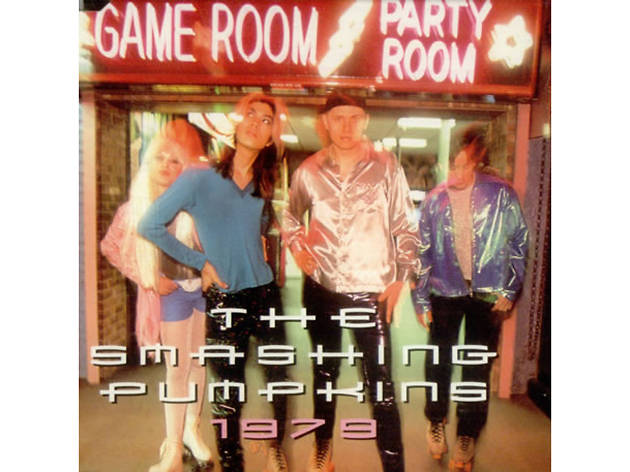 '1979' – Smashing Pumpkins
Okay, so they're a bit cack these days – and slaphead dictator-in-chief Billy Corgan's mewling vibrato has always been an acquired taste – but for a time there in the mid-'90s the Pumpkins could do no wrong. One of several chart-bothering singles from their epic double album 'Mellon Collie and the Infinite Sadness', '1979' is a beautiful, bittersweet slice of teenage Americana (all sweet rides, 7/11s and gentle ennui), perfectly matched in mood and tone by its cracking video. Michael Curle
34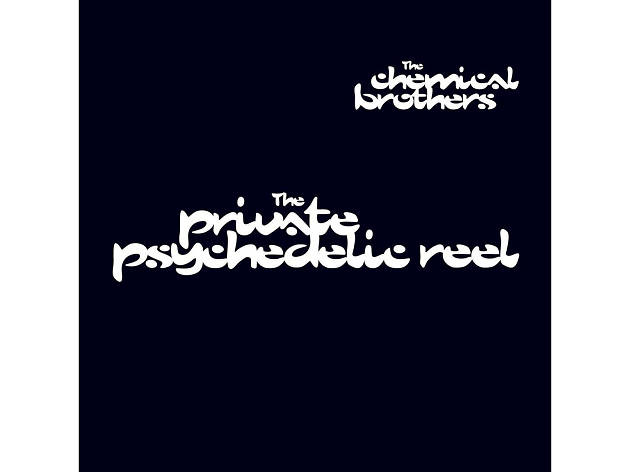 'The Private Psychedelic Reel' – The Chemical Brothers
We could have picked a whole crop of Chems tracks: the club-dominating 'Hey Boy Hey Girl', or their Britpop moment 'Let Forever Be', or the endlessly funky 'Block Rockin' Beats'. But this epic trip best shows the confidence and eclecticism that allowed Ed 'n' Tom to lead the Big Beat pack. Assisted by Mercury Rev's Jonathan Donohue and borrowing from '60s rock, world music and jazz as well as house, 'The Private Psychedelic Reel' is an incredible surge of energy that hardly lets up for almost ten minutes. James Manning
33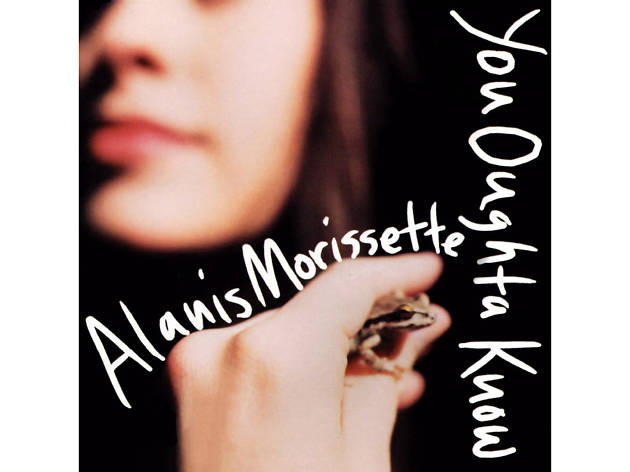 'You Oughta Know' – Alanis Morrisette
A sarcastic missive to an ex in the key of grunge-lite: it doesn't sound too promising on paper, but in 1995 'You Oughta Know' became an anthem for the jilted generation, catapulting its young Canadian singer to international stardom. Morissette's debut album 'Jagged Little Pill' went on to sell an eye-popping 33 million copies and spawn several more hits, but 'You Oughta Know' with its cathartic, provocative lyrics ('Would she go down on you in a theatre?') and amped-up chorus is the best of the lot – especially after a good cry and a vat of red wine.
Michael Curle
32
Amyl nitrite – or 'poppers' to the layman – wasn't actually the drug of choice for Brett Anderson's glammed-up Britpop troupe. As they've publicly admitted, it was actually cocaine that fuelled the 'Animal Nitrate' video shoot on the Lisson Green Estate near Regent's Park. The band paid a tenner to turn an ordinary council flat into a David Lynch-style strobe-lit fantasy chamber – the perfect visual metaphor for Anderson's seductive, salacious injection of forbidden sexuality into mundane British life. Add Bernard Butler's scorching guitar work to the equation, and you've got yourself an abiding classic that goes to places Oasis never even dreamed. James Manning
31
'Step On' – Happy Mondays
Was 'Madchester' a) the greatest musical movement since punk; b) the final nail in the coffin for a proud industrial city; or c) just a canny bit of marketing? Whatever your view, it's hard not to bust a groove when the piano-bashing intro to 'Step On' kicks in. Shaun Ryder's E-powered hoodlums turned an obscure '70s funk track by John Kongos into a rave-rock hit, and a whole generation grew up with the phrase 'you're twistin' my melon, man' as a result. Surely that's got to count as an achievement.
James Manning
The 50 best '90s songs
30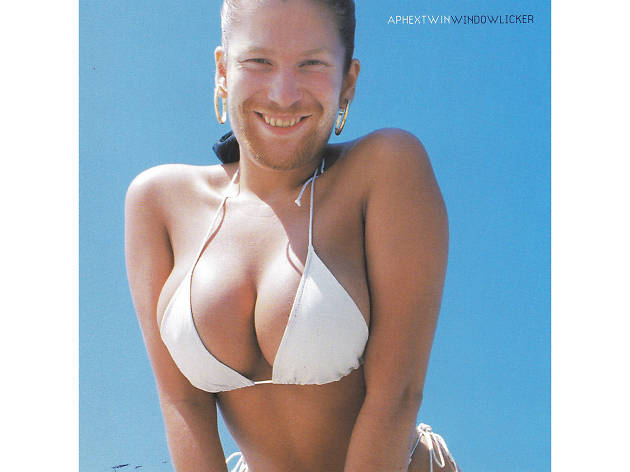 'Windowlicker' – Aphex Twin
Ever licked a window? Richard D James (aka mind-fucking electronica genius Aphex Twin) clearly has, as this demonically twisted slo-mo banger demonstrated. It's full of all his usual genre-mashing brilliance – techno, acid house, breakbeats, IDM – but fuelled by an immense groove, which is probably just James showing that he can make Top 20-bothering hits whenever he bloody well feels like it. Cunning bastard. Tristan Parker
29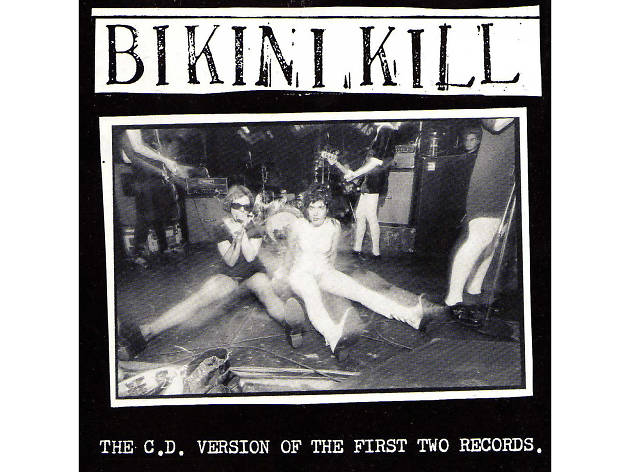 'Rebel Girl' – Bikini Kill
Without the riot grrrl movement, our culture would look very different. Lena Dunham's 'Girls', Pussy Riot, 'Rookie' magazine, Taylor Swift's feminism: the seeds of all these things were sown by early-'90s activist punk bands like Bratmobile, Huggy Bear and Bikini Kill. Written and wailed by radical frontwoman Kathleen Hanna, Bikini Kill's 1993 single 'Rebel Girl' was the movement's anthem: a visceral roar about female admiration and friendship that turned rock 'n' roll's male gaze inside out. In other words: kickass. James Manning
28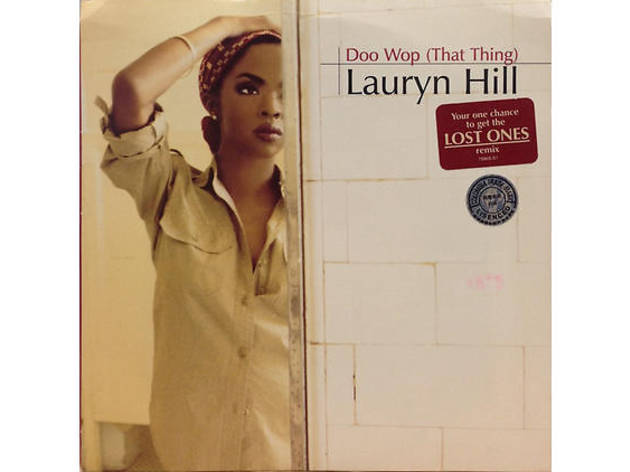 'Doo Wop (That Thing)' - Lauryn Hill
A US chart-topper in 1998, Hill's seamless fusion of classic doo-wop and modern hip-hop still sounds fresh today. It's a dazzling testament to everything the former Fugee can do: she sings, she raps, she packs in hook after hook, and she shows her empathy by urging both men and women not to let themselves be exploited for sex. And when she rhymes 'hair weaves like Europeans' with 'fake nails done by Koreans', it's actual genius. Nick Levine

27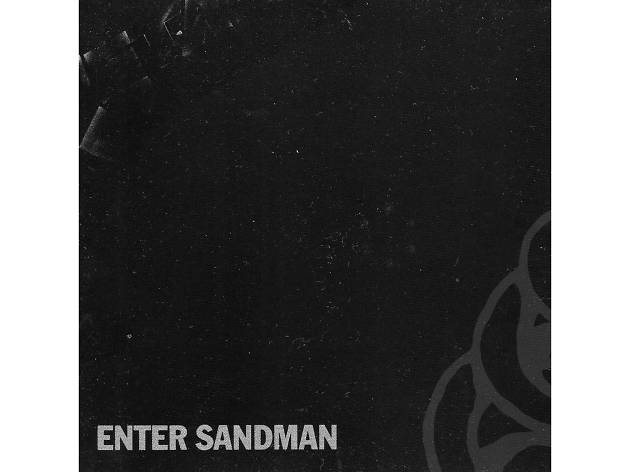 'Enter Sandman' – Metallica
The crossover song that gave the titans the keys to the stadium. It's accessible enough to attract the masses but it also rocks hard enough to please the head-banging hordes; at any 'Tallica show, you'll see even hardened fans (who live and die by the band's early thrash metal numbers) raise their fists and sing along with a shit-eating grin: 'Eeee-xit LIGHT! Eeee-nter NIIIIGHT!' Tristan Parker
26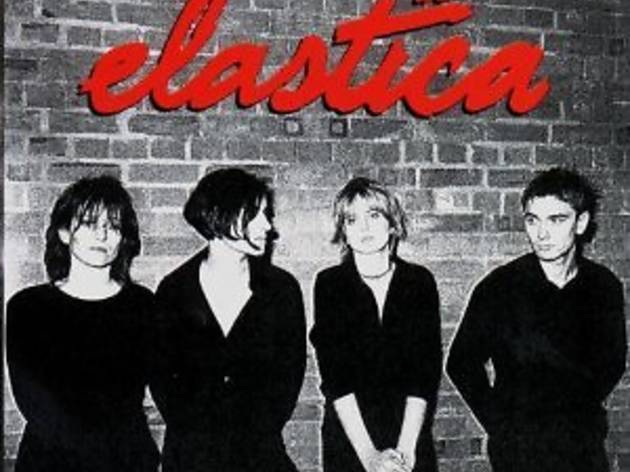 Elastica's eponymous debut album became a chart-topping phenomenon in 1995, and 'Connection' is the jewel in its crown. Songwriting frontwoman Justine Frischmann may have pinched the opening riff from Wire's 'Three Girl Rhumba' (which later got the punk band a songwriting credit), but there's no quibbling with the way she reworks it into a sexy and kinetic Britpop gem. Oh, and let's not forget 'Connection' always sounded great soundtracking Dom Joly's turn-of-the-millennium comedy show 'Trigger Happy TV'. Nick Levine
25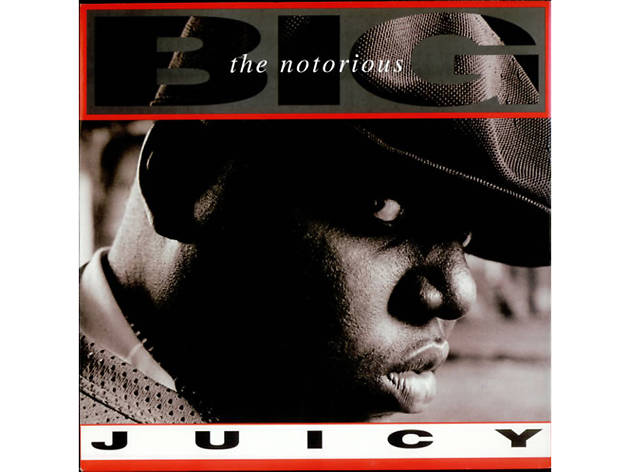 'Juicy' – The Notorious BIG
No-one before or since has done more to justify the gangsta rap lifestyle than Christopher Wallace, on the lead single to his immense debut album 'Ready to Die'. 'Juicy' works because Biggy balances his history of Bed-Stuy poverty so precisely against the braggadocious trappings of fame and fortune (including a Super Nintendo and a Sega Genesis – a reference that now sounds as quaint as the Sugarhill Gang's 'hotel, motel, Holiday Inn').
James Manning
24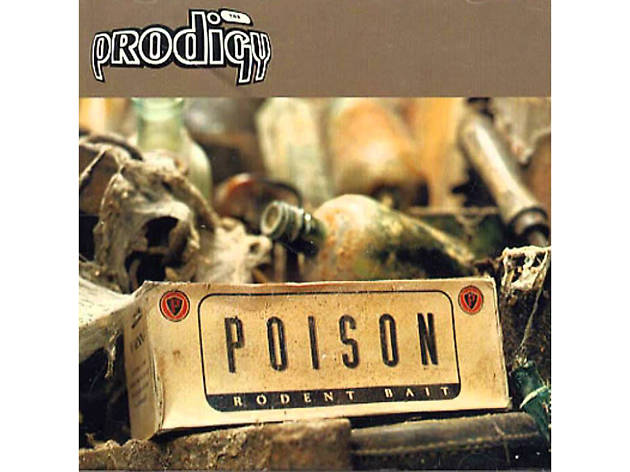 There are a ton of tracks from the Prodge that could be included in this list, but none sum up Keith Flint and Liam Howlett's rowdy rave punks better than 'Poison'. The mix of chunky breakbeats, sludgy electronics and wide-eyed carnage was the perfect rhythmical remedy to those who fancied a dab of dance music (and those who wanted to find out what the hell rave culture might have been about), but just couldn't get to grips with the eight-minute Chicago house workouts of the time. Were The Prodigy 'proper' dance music? Who cares? It was big, not-at-all clever and loads of fun.
Tristan Parker
23
'Inner City Life' – Goldie
For a moment in the 1990s jungle really was massive, and no one epitomised that most uniquely British of movements better than Goldie. His 1995 album 'Timeless' is a landmark in the evolution of electronic music, taking jungle from the dancefloor to the coffee table without compromise – and the vocal-led 'Inner City Life' was its clear stand out track. Fusing jungle's intricate breakbeats, sub bass and unbridled futurism with heart-aching soul soundscapes and the lamenting voice of Diane Charlemagne, this beautiful-yet-brutal piece of sonic art switched an entire generation on to the power of jungle and D&B. Not bad for a gold-toothed graffiti artist from Wolverhampton.
Jonathan Cook
22
'The Boy With the Arab Strap' – Belle And Sebastian
This jaunty slice of indie pop hides an X-rated secret. The strap in question is a contraption deployed by impotent men to maintain an erection – kind of ironic when you consider how successfully B&S purged their music of rock's traditional priapic thrust. Bandleader Stuart Murdoch protests his innocence, claiming the song was just a shout-out to fellow indie Scots and Belle tourmates Arab Strap. We're not sure we believe him, but we do know that it's among the finest moments of the '90s British indie scene. Michael Curle
21
'Bittersweet Symphony' – The Verve
The classic existential Britpop banger, 'Bittersweet Symphony' is an indispensable '90s tune for three reasons. One: it's the go-to end-of-the-night floor-filler for none other than Moby. Two: it soundtracked the final scene of the quintessential late-'90s teen film, 'Cruel Intentions'. Three: it's a great example of the decade's penchant for recycling the '60s. The Verve never got a penny in royalties because the strings were based on an orchestral version of The Rolling Stones 'The Last Time', and Jagger and Richards successfully sued. As Richard Ashcroft sings: that's life! James Manning
The 50 best '90s songs
20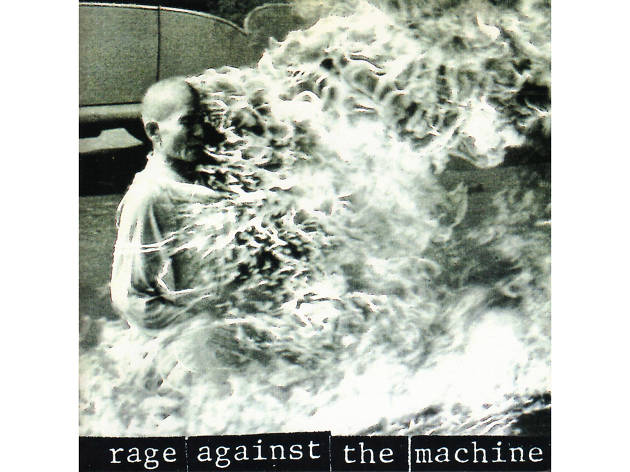 'Killing in the Name' – Rage Against The Machine
Fuck you. I won't do what you tell me. Not our words, but those of springy haired, eternally angry singer Zach De La Rocha, whose repeated rebellious chant in this anti-establishment rock-rap anthem started a million moshpits in the early '90s. Sure, the moshpits were mostly full of privileged teens, but it took little away from the song's message ('Fuck you, establishment', in case that wasn't clear) and nothing away from the wonderfully raucous riffing.
Tristan Parker
19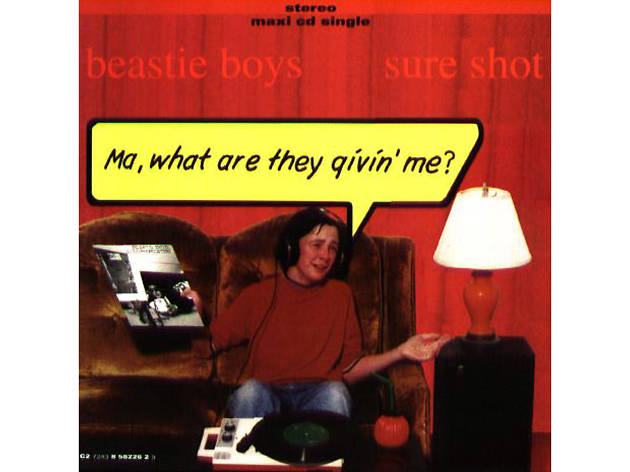 'Sure Shot' – Beastie Boys
The opening track to the Beasties' breakthrough album 'Ill Communication' was more than just a brilliant song. It also coolly demonstrated how three cocky but loveable suburban music nerds from New York had arrived at a stage where they were not just accepted but actively embraced by various super-cliquey music scenes: punks, grunge kids, the hip hop community. And who could blame the scenesters? 'Sure Shot' is impossible to resist: a funky flute loop, a killer break, the Beasties' trademark trick of shouting the last word of every line TOGETHER and – let's not forget – some stone cold hip hop chops too.
Tristan Parker
18
'Nothing Compares 2 U' – Sinéad O'Connor
It takes an awful lot to beat Prince at his own game, but Sinéad O'Connor managed it in January 1990 with little more than a perfect vocal, an ocean of emotion and a black rollneck jumper. Boosted by its iconic, tear-streaked video, O'Connor's version of the song totally obliterated the sappy original from 1985 (which Prince wrote for his pet band The Family). When O'Connor and the Purple One finally met, they ended up having a fist fight. Nothing compares to who now? James Manning
17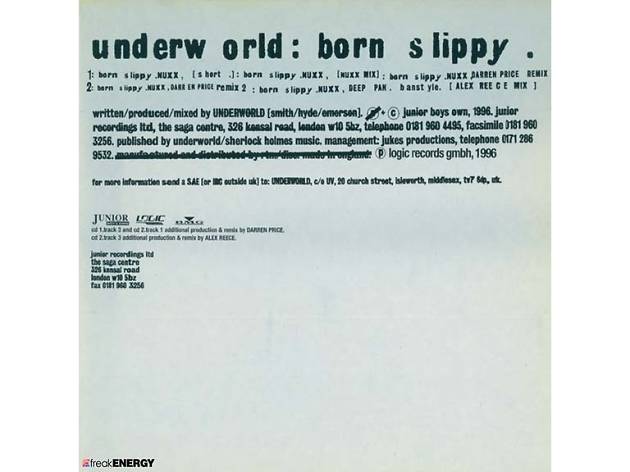 'Born Slippy.Nuxx' – Underworld
Who knew that a pounding techno track about getting out of your tree – made famous by a film about heroin addiction – could reach Number Two in the UK charts? Closing Danny Boyle's 'Trainspotting' opened up 'Born Slippy…' to a huge audience, but it's still a certified banger in its own right. The ambient intro soon comes up hard into pulsing techno, with Karl Hyde ranting trippily over the top like that bloke in a club who corners you on the dancefloor, talks at you for half an hour and then hugs you. Tristan Parker
16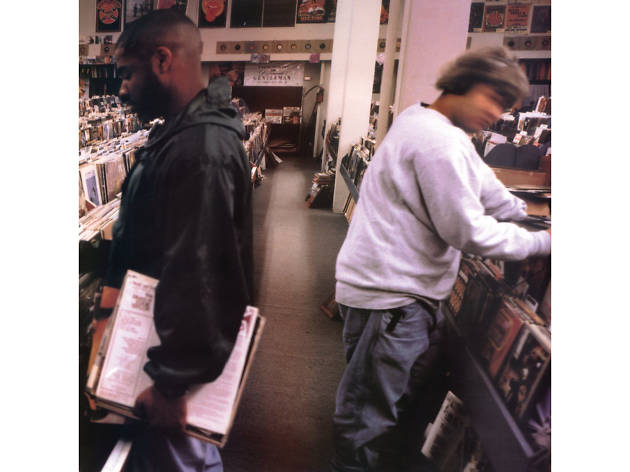 'Midnight in a Perfect World' – DJ Shadow
Yeah, 'Organ Donor' is great and everything, but this supremely mellow number has stood the test of time – 19 years! – far better. It also encapsulated breakbeat junkie DJ Shadow's uncanny ability to construct new worlds by unearthing carefully chosen samples – in this case the piano line from jazz composer David Axelrod's 'The Human Abstract' – and layering simple but hypnotic beats and melodies over the top. The result in this case is a lazy, hazy, luscious slice of ambient hip hop – a stoner's sonic paradise, if you will – that you could happily leave on repeat without getting bored. Which, for ambient hip hop, is really saying something. Tristan Parker
15
Back in 1993, when Kanye West was just a geeky 15-year-old messing about with his first sampler in suburban Chicago, Beck Hansen had already had a failed folk career and retreated to LA to live in a shed full of rats. He'd recorded 'Loser' with rap producer Carl Stephenson the previous year as a one-off experiment, and when an indie label suggested releasing it as a single he agreed only reluctantly. Then the song became a huge sleeper hit and an anthem for the slacker generation, and Beck moved out of the shed and established himself as one of the most innovative musicians of his generation – which sounds like a win to us. James Manning
14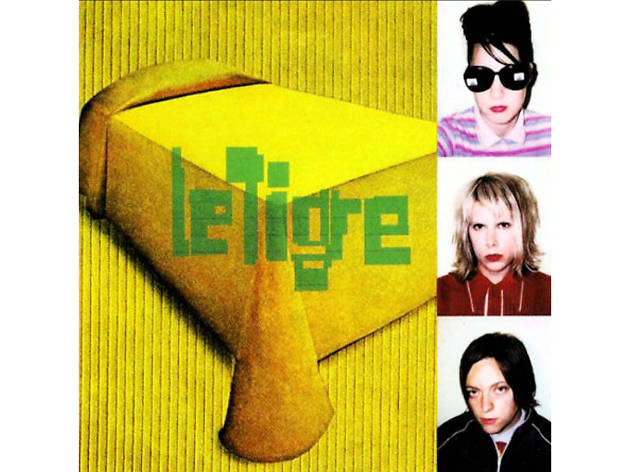 After changing the face of music with riot grrrl pioneers Bikini Kill, Kathleen Hanna ended up swapping spray-paint slogans and guitar thrash for girl-group chants and day-glo synths as frontwoman for Le Tigre. Her new-found pop smarts allowed Le Tigre to smuggle radical ideas into the mainstream, and their outspoken stance was a massive influence on noughties rock icons like Beth Ditto and Karen O, giving 'Deceptacon' a surprisingly enduring afterlife for a band with lyrics like 'Your disco dick is sucking my heart out of my mind.'
Michael Curle
13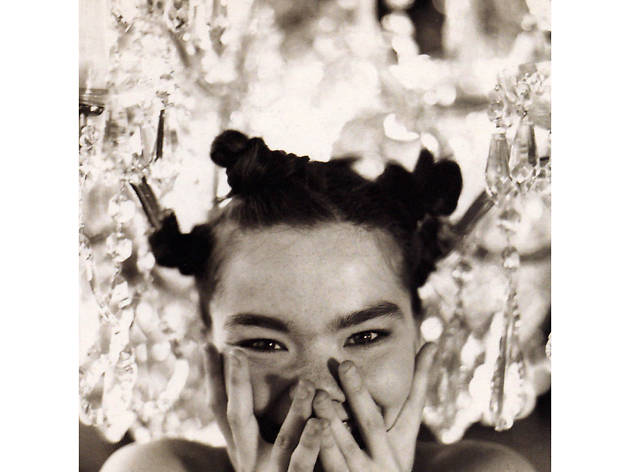 'Big Time Sensuality' – Björk
Beating off stiff competition from half a dozen superb Björk tracks, 'Big Time Sensuality' makes this list for its groundbreaking sonics (which did for house music what Donna Summer's 'I Feel Love' had done for disco), the iconic video (which instantly made Björk the world's most interesting pop star) and its sheer effervescent joy in the face of life's chaos: 'I don't know my future after this weekend, and I don't want to.' See, dance music can be clever too! James Manning
12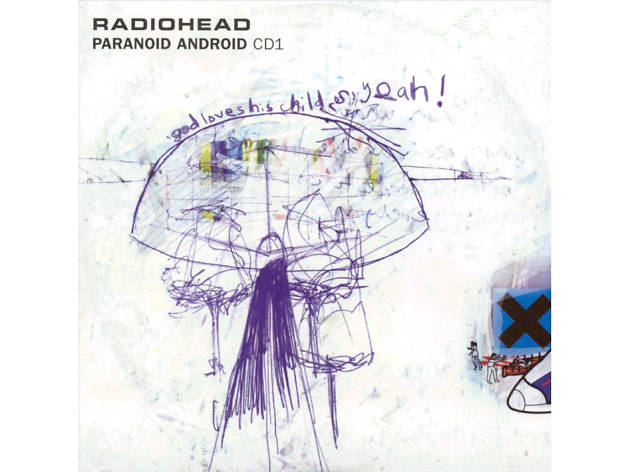 'Paranoid Android' – Radiohead
Thom Yorke's merry men started the '90s as a crunchy, Americanised alt rock band called On A Friday. They ended the decade recording the ultra-moody, minimal, esoteric electronic tracks that would end up on 'Kid A'. 'Paranoid Android' represents the exact fulcrum of that shift, foreshadowing Radiohead's future with its weird time signatures and conceptual lyrics, but also harking back to the early period when the band weren't too cool and clever to write a killer riff.
James Manning
11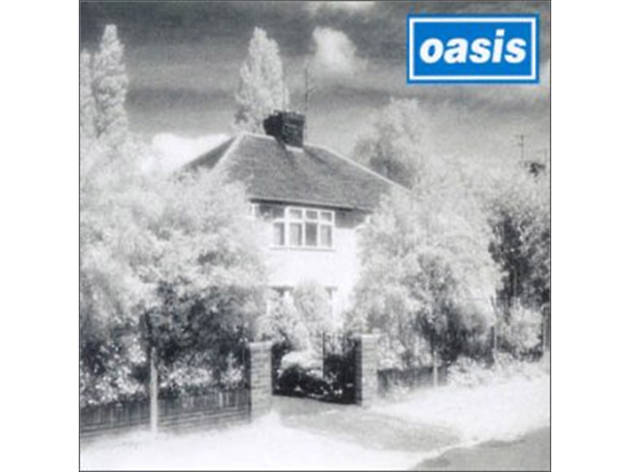 In today's fragmented musical landscape, it's hard to fathom the full-spectrum dominance Oasis enjoyed in the mid-'90s. All over the TV, all over the radio, all over the school yard. Legions of mad-fer-it teenage boys swaggered under crap sun hats. How did it happen? Because for a short period Noel Gallagher's smash-'n'-grab raid on the '60s pop canon yielded magnificent results. Oasis were always at their best when dreaming: of money, of drugs, of… well, living forever. Close your eyes and listen to that soaring melody, that soaring voice (Liam never sounded better) and try to forget what a dreadful load of shit they eventually became.
Michael Curle
The 50 best '90s songs
10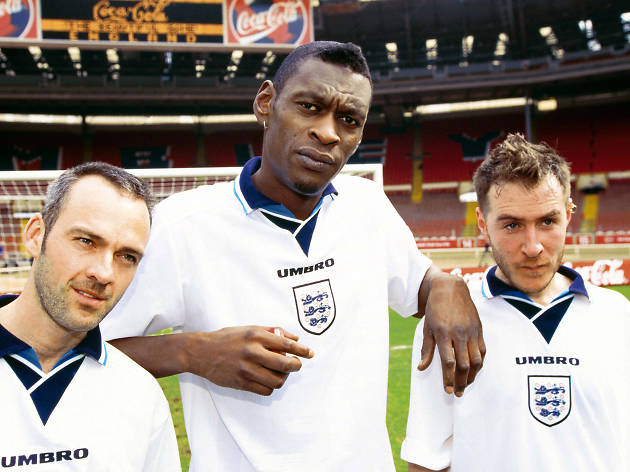 © Mick Hutson
'Unfinished Sympathy' – Massive Attack
For better or worse Massive Attack will forever be known as trip hop pioneers, but by far their most important contribution didn't really fall into that category. A melancholy but grooving ballad scattered with samples, 'Unfinished Sympathy' was heralded as a stunning song on release and still holds its own today. Every element is flawlessly placed, from soaring strings to Shara Nelson's effortlessly powerful vocals to the wistful percussive bells that introduce the track – still capable of sending shivers down a few spines. Tristan Parker
9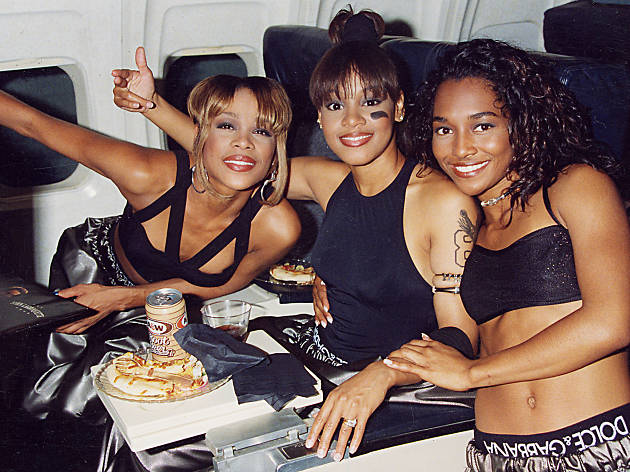 © Jeff Kravitz
Twenty years before Kanye West cottoned on to the abiding genius of Paul McCartney, badass R&B crew TLC were all over it. They took a Macca ballad from 1980 about the dangerous sport of waterfall-jumping and totally transformed it into a heartrending urban drama with a killer chorus. Drugs, murder, HIV: Lisa 'Left Eye' Lopez's verses treat life's tragedies with wisdom, patience and soul, before her rap preaches the power of hope and self-belief. And God, obvs. James Manning
8
© Rankin
Yeah, we said 'Beetlebum'. If you're after a campfire singalong it's 'Tender' every time; if you just want to smash shit up then stick on 'Song 2'; if you like your Britpop beery then there's always 'Parklife'; but if you want Blur doing what Blur did best – welding classic British songwriting to weirdo alt rock – then 'Beetlebum' is the one. What with Damon's heroin-chic drawling and Graham's slumping riff and killer solo, this is Britpop's best band at their worldbeating peak. Sorry, Phil Daniels. James Manning
7
'Soon' – My Bloody Valentine
Inspired by a crop of bands who allegedly preferred staring at their guitar effects pedals to interacting with the audience, 'shoegaze' was never a great term for the hazy, noisy, deafeningly loud sound pegged out in the late '80s by My Bloody Valentine. Other bands tagged as such – Ride, Slowdive, Lush, Chapterhouse, The Telescopes – all did some wonderful things with noise and melody. But 'Soon' (the climax of MBV's one-of-a-kind album 'Loveless') was the glorious apex of the movement's 'sonic cathedral': a seven-minute confection of breakbeats, blushing and blooming guitar tones and vocal coos sweet enough to hurt. Whatever you want to call it, it still sounds impossibly wonderful. James Manning
6
© Mike Prior
'Never Forget' – Take That
It's a hard truth to admit, but when it comes to volume of classic pop songs produced, the reformed Take That absolutely spank the original '90s model. (If you don't believe us, force yourself to sit through their entire greatest hits album.) But the tragedy is that the '90s Take That were getting sensationally good just as they fell apart, and 'Never Forget' is their finest hour. The mid-tempo sort-of-ballad starts with a cheeky choral nod to the Stones' 'You Can't Always Get What You Want' before launching into a pop song that's as catchy as it is devastatingly articulate. Gary Barlow's warning that 'one day this will all be someone else's dream' is one of the most poignant lines in all pop music ever, not least because of the decade in the wilderness he was about to experience. Andrzej Lukowski
5
© Martyn Goodacre
It's no exaggeration to say that in the '90s, Bristol was among the most musically important cities on the planet. At the heart of it all were Portishead, whose gloomy, brooding and often oppressive sound was a conspiracy of contradictions that defined 'trip hop'. Combining heavy hip hop beats and throbbing basslines with jazz and soul samples, the music was good, but the vocals of tortured songstress Beth Gibbons were outstanding. 'Glory Box' is the shining example: a soul-searching love song delivered over a smoky backing track of jazz drums, tinkling pianos and wistful strings, that veers from delicate downtempo moments to ear-shredding guitar crescendos with breathtaking ease. Jonathan Cook
4
© Paul Bergen
It's almost hard to believe, but years before DP started jamming with Pharrell and soundtracking catwalk shows they produced a whole album of blissful, banging house in 'Homework', the jewel in the crown of which was 'Da Funk'. It referenced generations of dance music that created it (the winding, acid synths, the stomping drums punchy enough to floor Godzilla), but also had something fresh and incredible coursing through it – it had da funk. Tristan Parker
3
© Ian Dickson
Nirvana weren't the only '90s act to thumb their noses at the mainstream after releasing a breakthrough album. Like the Seattle superstars on 'In Utero', Dorset's very own Polly Jean Harvey turned to punk rock recording engineer Steve Albini (known for his raw, unvarnished sound) for her second album 'Rid of Me'. It's all there in the title track, a primal howl of electrified blues-rock that's equal parts lovesick wail and feminist stomp. Turns out MC Hammer was wrong: actually, you can't touch this. Michael Curle
2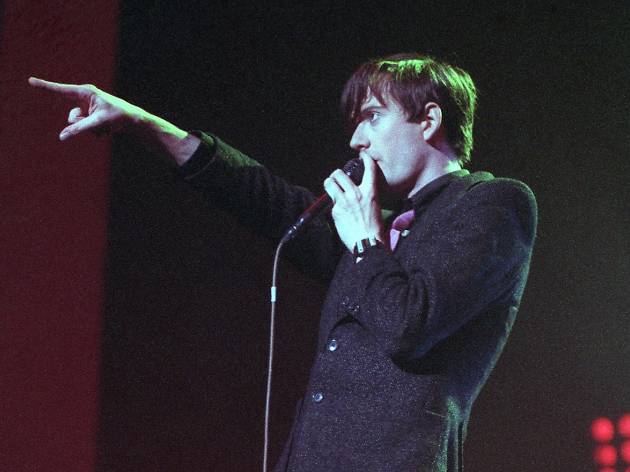 © Justin Thomas / justinthomasphotography.co.uk
Does it devalue this scathing Britpop anthem that its subject – the girl from Greece with a thirst for knowledge – allegedly went on to marry Marxist economist and maverick finance minister Yanis Varoufakis? Not in the slightest. 'Common People' will always be more universal than that, with its sly social message delivered to a stonking disco beat and an immortal riff. It's quite possibly the greatest sociopolitical floor-filler of all time. And wouldn't it be brilliant if – in some small, tangential way – the economic fate of the Eurozone had been influenced two decades later by some lanky singer from Yorkshire? James Manning
Read our Jarvis Cocker interview
1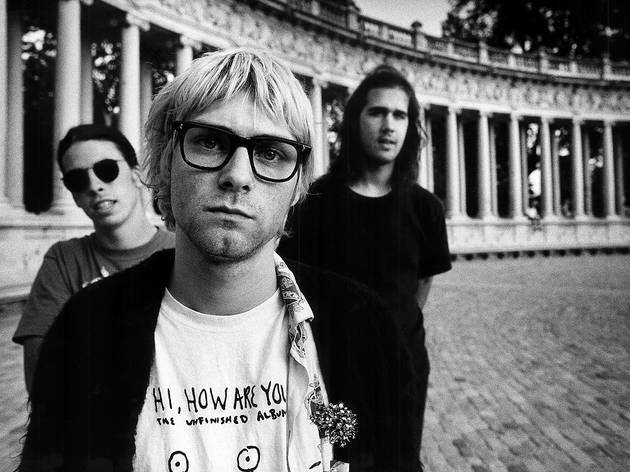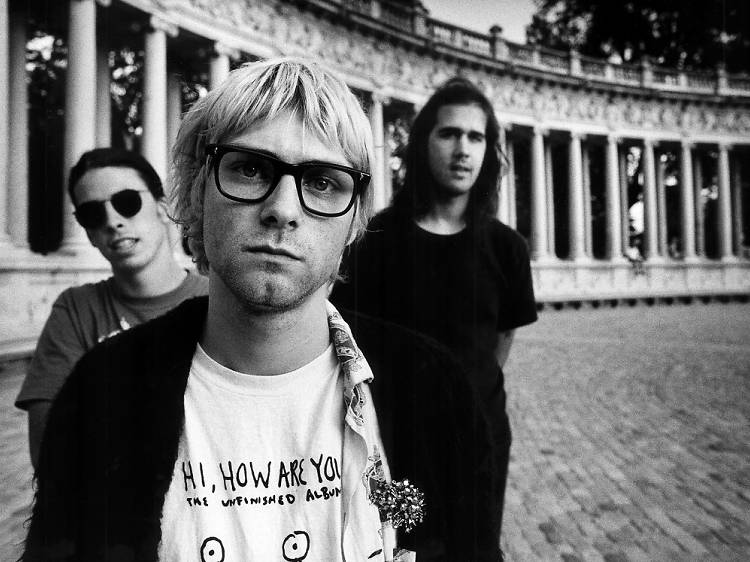 © Steve Double
'Smells Like Teen Spirit' – Nirvana
All the cool kids will tell you that they were into Nirvana back in '89 when they released 'Bleach' on Sub Pop. All the cool kids are lying. Like everyone else, they got into Nirvana the moment they heard the first ten seconds of 'Smells Like Teen Spirit' on the radio: Kurt Cobain's dirty guitar riff exploding as Dave Grohl's kit and Krist Novoselic's bass smashed their way into the song and our collective consciousness.
Many words have been written about 'Smells Like Teen Spirit', and we're about to add a few more, but it's almost impossible to overstate the sonic earthquake that this song caused around the world in 1991. This was like nothing we'd ever heard before: the sound of Seattle's grunge scene coming out of the garage like a ravenous monster. A generation of disaffected youth had found an anthem like no other. Anger, despondency, pain and chaos ripped through a million bedrooms as we listened to Cobain wail, scream and howl lyrics that were as confusing as they were powerful: 'A mulatto, an albino, a mosquito, my libido… hey.' What the fuck?
There's one more thing that makes 'Smells Like Teen Spirit' the song of the decade, and that's Samuel Bayer's now iconic video. His lo-fi, sepia-saturated take on a school concert that descends into madness – complete with slo-mo cheerleaders, smashed up guitars and smoke and fire in a sports hall full of sweaty headbanging teens – was as disturbing and anarchic as the song itself. Everyone watched it. Everyone knew they would never forget it. Tim Arthur

What's your favourite Nirvana song?
Snap up exclusive discounts in London
Time Out's handpicked deals — hurry, they won't be around for long...