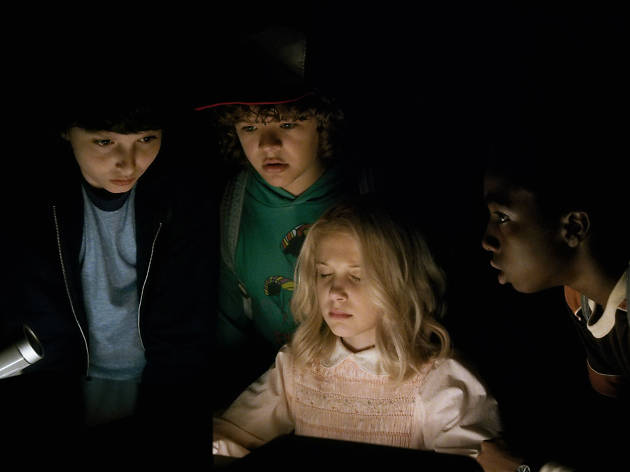 The best Halloween movies and TV shows on Netflix
Scare yourself silly with our list of the best Halloween movies and TV shows available to stream right now on Netflix UK
'Tis the season for watching terrifying telly and macabre movies. Light that pumpkin and brush those cobwebs off the remote. Here's our pick of the best Halloween movies and TV shows on Netflix UK, from family-friendly favourites like the 'The Addams Family' to seriously scary TV show 'American Horror Story'...
Halloween on Netflix UK
Netflix
Creator Charlie Brooker
Cast Jon Hamm, Hayley Atwell, Rupert Everett, Gugu Mbatha-Raw

Fear factor 👻👻👻
Forget ghosts, witches and vampires, the real world is much more terrifying than the supernatural. Charlie Brooker's dark and disturbing TV series will change the way you look at the world around you, specifically the technology we're all hooked on. You'll end up questioning reality and morality – and feeling pretty damn scared of your phone.
Watch it if you liked… 'Utopia'
Director Wes Craven
Cast Neve Campbell, Courteney Cox

Fear factor 👻👻👻👻👻
'Do you like scary movies?' With those five words – breathed creepily down the phone to a freaked-out, home alone Drew Barrymore – a phenomenon was born. 'Scream' is a horror movie for fans of horror movies: witty, self-aware and snarky. But most importantly, it's genuinely bloody scary too.
Watch it if you liked... 'The Cabin in the Woods'
3. Stranger Things (2016)
Directors Matt Duffer, Ross Duffer
Cast Winona Ryder, Millie Bobby Brown, Finn Wolfhard

Fear factor 👻👻👻
If you haven't lost a weekend bingewatching all eight episodes of Netflix's spookily retro TV show, Halloween is the perfect time to get hooked. Inspired by 'ET', 'Stephen King' and all things '80s, this is the story of a group of kids in search for their missing friend in smalltown Indiana. At last, you will get the #JusticeForBarb hashtag.
Watch it if you liked... 'ET'
Director James Watkins

Cast Daniel Radcliffe, Roger Allum, Jessica Raine

Fear factor 👻👻👻

'The Woman is Black' is good, clean horror movie fun for all the family – an old-fashioned haunted house spooker set in Victorian England. It's adapted from Susan Hill's bestselling novel, starring Daniel Radcliffe (with distracting sideburns) as Arthur Kipps, a widowed lawyer who travels to a remote village to oversee the sale of a mansion that locals believe is riddled with ghosts.
Watch it if you liked... 'The Witches'
Director Jim Henson
Cast Jennifer Connelly, David Bowie

Fear factor 👻👻
Everyone loves 'Labyrinth', the goofy fairytale about a lost baby, a brave girl and a rock-star Goblin King with a courgette down his trousers. What you forget is how unnerving Jim Henson's movie can get: all those furry monsters and weird puzzles, and the trash-heap scene is truly creepy. A perfect film for the more cautious Halloween viewer.
Watch it if you liked... 'Coraline'
Director Philip Kaufman
Cast Donald Sutherland, Leonard Nimoy, Jeff Goldblum

Fear factor 👻👻👻👻
How well do you really know the person sitting across the breakfast table? If they were replaced – down to the last nose-hair – with a soulless alien, would you really know the difference? That's the premise behind this masterfully creepy (and surprisingly funny) sci-fi remake. The last shot will stay in your head for weeks.
Watch it if you liked... 'The Thing'
Director Catherine Hardwicke
Cast Kristen Stewart, Robert Pattinson

Fear factor 👻👻
The first 'Twilight' movie is hands down the best. Everyone knows the story: pale-girl-meets-vegetarian-vampire-boy. Kristen Stewart and Robert Pattinson are perfectly cast as Bella and Edward, the bloodsucking vampire who is more than a hundred years old – and a stone cold babe in any century.
Watch it if you liked... 'The Hunger Games'
8. American Horror Story (2011-2016)
Creators Ryan Murphy and Brad Fulchuk
Cast Kathy Bates, Lady Gaga, Sarah Paulson

Fear factor 👻👻👻👻👻
This OTT horror TV series is made by the guys behind 'Glee', but there are zero similarities. Swap high school sing-a-longs for a murder house, a psychiatric institution, a freak show or a witches' coven – and add distressing amounts of dismemberment, torture, exorcisms and death. This is dark, disturbing TV. You have been warned.
Watch it if you liked… 'Bates Motel'
Director Genndy Tartakovsky
Cast Adam Sandler, Kevin James (voices)

Fear factor 👻
A Halloween film for little people and scaredy-cats, this comedy animation stars Adam Sandler as Count Dracula, the proprietor of an exclusive resort catering to various denizens of the underworld – mummies, werewolves, the usual rabble. The hotel is turned upside down when a human comes to stay.
Watch it if you liked... 'Despicable Me'
Creator Constance M Burge
Cast Alyssa Milano, Holly Marie Combs, Shannen Doherty

Fear factor 👻
The supernatural TV series, which ran for eight seasons from 1998, follows sisters Phoebe, Prue and Piper, who discover they are the most powerful witches in history. Armed with unique magical abilities, the siblings fight evil beings, while also trying to date guys, hold down jobs and live their own lives. The '90s fashion is awesome.
Watc it if you liked… 'Buffy'
Show more
How about the best horror movies of all time?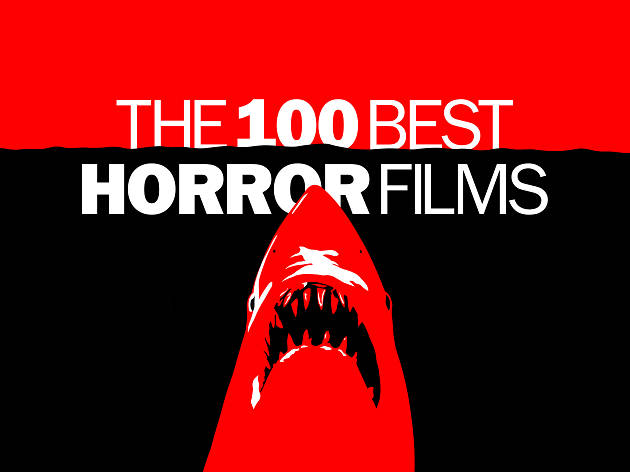 The best horror films and movies of all time, voted for by over 100 experts including Simon Pegg, Stephen King and Alice Cooper.