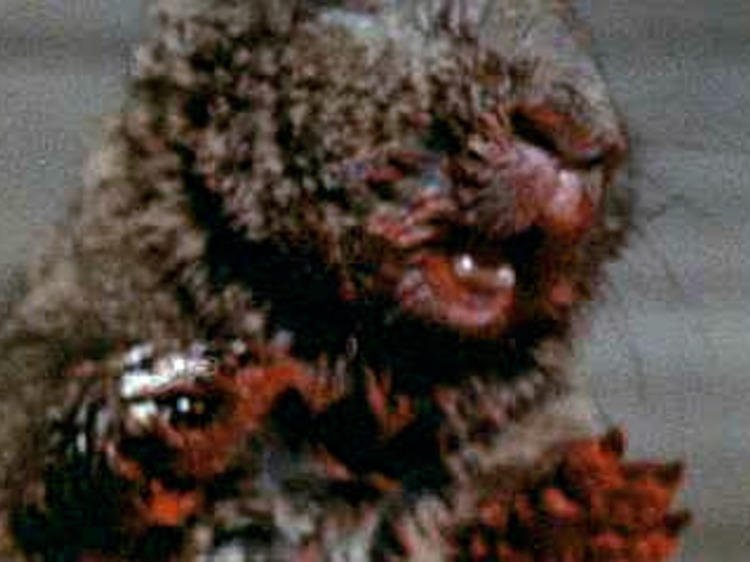 Director: William F Claxton
That rabbit's got a vicious streak a mile wide, it'll do you up a treat
'Attention! Ladies and gentlemen, attention! There is a herd of killer rabbits headed this way, and we desperately need your help!' Yes, narrowly beating out Frogs and Grizzly to take the coveted No 50 spot is this bright-eyed, bushy-tailed bunnysploitation classic. You may assume there's nothing particularly terrifying about rabbits, but that's exactly what Janet Leigh and Mr Burns's fetish icon Rory Calhoun thought until those twitchy-nosed, floppy-eared hell-fiends started taking over their town, leaving destruction in their...holy shit, that's Bones McCoy with a handlebar moustache!