The best teen movies on Netflix
From 'Twilight' to 'Clueless', here are the best teen movies on Netflix
While you couldn't pay most of us to revisit our awkward teenage years IRL, for some reason we're still inexplicably drawn to hilarious high-school comedies, teen romances and angsty young adult dramas. Whether it's a coming-of-age tale, stories of first love or the worries of prom night, we can't get enough of films about teenagers.
Luckily, when you're feeling the need for a bit of teen vicariousness, Netflix has the goods. From the sex-crazed 'Easy A' to vampire romp 'Twilight' and subversive queer drama 'Beach Rats', we've put together some of the best teen films streaming on Netflix right now. Cheerleader uniforms and varsity jackets at the ready.

Recommended: the best movies streaming on Netflix right now
Director Ari Sandel
Cast Mae Whitman, Bella Thorne
Mae Whitman has oodles of charm as the down-to-earth lead of this harmlessly predictable high school comedy. Realising she's known as the 'duff', a Designated Ugly Fat Friend guys talk to to get to their hotter mates, she sets about reinventing herself. But a message of acceptance wins out in the end.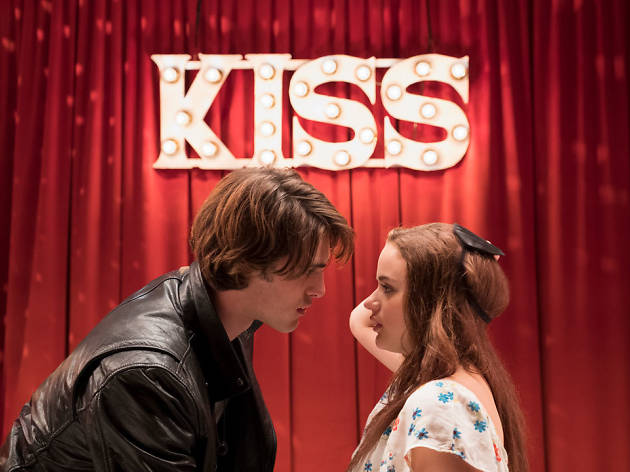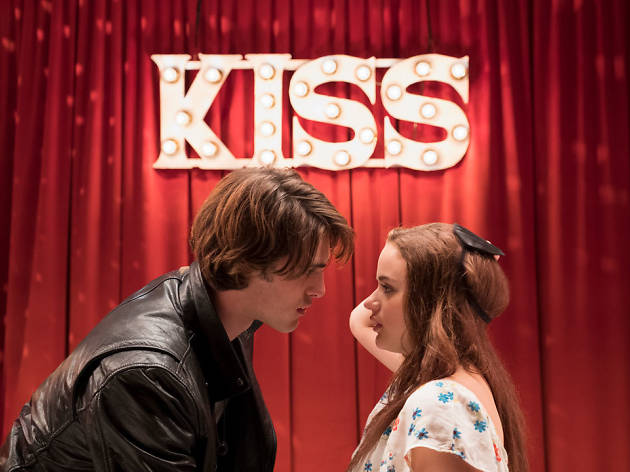 Photograph: Marcos Cruz
2. The Kissing Booth (2018)
Director Vince Marcello
Cast Joey King, Jacob Elordi, Joel Courtney, Molly Ringwald
Starring the '80s queen of teen Molly Ringwald, this Netflix Original movie follows all the gloriously sweet teen tropes. Best friends Elle and Lee have one rule: no getting involved with each other's relatives. This gets a little complicated, however, after Elle becomes involved with Noah, Lee's bad-boy older brother. Sure, it's all fairly fluffy, but we're really not complaining.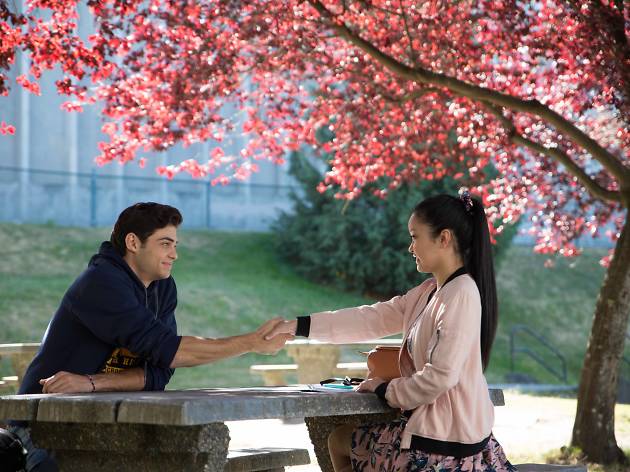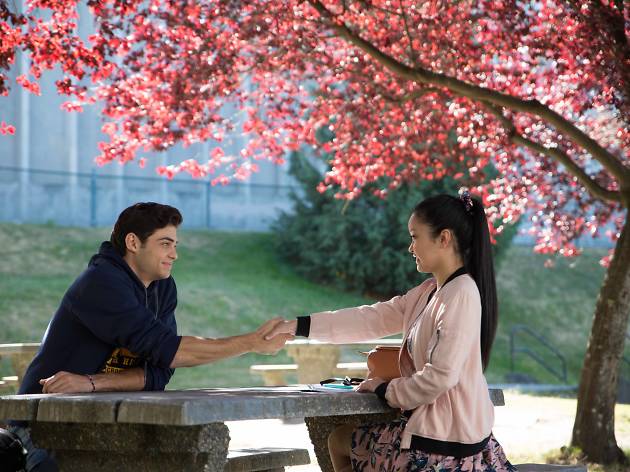 Photograph: Masha Weisberg/Netflix
3. To All the Boys I've Loved Before (2018)
Director Susan Johnson
Cast Lana Condor, Noah Centineo
To deal with her intense crushes, Lara Jean (Lana Condor) writes secret love letters to the boys she lusts after, which no one is ever meant to see. Of course, these letters end up being sent out and Lara Jean must deal with her feelings, and the implications of the letters, head on.
This Netflix Original movie, based on the book of the same name by Jenny Han, has been praised by all corners of the internet, especially for the performances of Lana Condor and Noah Centineo, who plays love interest Peter Kavinsky. It looks like the romcom is officially back.
Director Kelly Fremon Craig
Cast Hailee Steinfeld, Blake Jenner, Haley Lu Richardson
Hailee Steinfeld plays awkward 16-year-old Nadine, a sarky teen who is whipped into a mean-girl fury when her best friend starts dating her older brother. Under her barbed exterior, though, is a young girl in pain, and Steinfeld is able to play an asshole while also eliciting sympathy from viewers as her character slowly learns that nobody's got the secret to being happy – everyone feels alone and empty. A reminder that being a teenager is the absolute worst.
Director: Catherine Hardwicke
Cast: Robert Pattinson, Kristen Stewart
Catherine Hardwicke's stylistic adaptation of the first book in Stephenie Meyer's teen vampire series is the only one of the five films that's actually worth watching. The colour pallette – all blues, greys and murky greens – and some excellent location work transport you to Forks, and even the performances aren't as wooden as they become in later episodes. Sure, it's a guilty pleasure, but sometimes vampires that sparkle in the sun are exactly what you need.
Director: Amy Heckerling
Cast: Alicia Silverstone, Stacey Dash, Brittany Murphy
Cher (Alicia Silverstone) and Dionne (Stacey Dash) are two perfectly coordinated Beverley Hills besties always looking to do a good deed. Their next 'project' comes in the shape of slacker girl Tai Frasier (Brittany Murphy), the newbie in High School who they decide needs a makeover. Amy Heckerling's seminal movie (itself a makeover of Jane Austen's 'Emma'), contains some seriously extra fashion choices and a squeal-inducing happy ending.
Director Craig Johnson
Cast Daniel Doheny, Antonio Marziale, Madeline Weinstein
It's been dubbed Netflix's take on 'Love, Simon', but to dub this cute coming out/coming-of-age story as a knock-off does it an injustice. We follow the titular Alex as he attempts to figure out his sexuality while also in a relationship with his best friend Claire. The introduction of Elliot, an out and proud gay teen who loves The B-52's, only complicates matters, as does a hallucinogenic frog…
Director: Desiree Akhavan
Cast: Chloë Grace Moretz, John Gallagher Jr.
This tender and gently comic drama about a lesbian teenager dealing with society's disapproval is part 'One Flew Over the Cuckoo's Nest', part John Hughes film. Even better it packs an emotional punch and a career-best performance from Chloë Grace Moretz. It's a film that wears its giant heart on its sleeve, inviting you to bask in the happiness that comes with accepting who you are. Is there a better message than that?
Director Gurinder Chadha
Cast Georgia Groome, Aaron Taylor Johnson
For a teen romcom, this British entry is fairly understated. There's just something about the twee Englishness of it all that makes the stakes feel less intense. Our protagonist is Georgia (Georgia Groome), a 14-year-old living in Eastbourne whose main concerns are being embarrassed by her parents, the arrival of two new boys to the area, object of her affect Robbie (a young Aaron Taylor Johnson) and his brother Tom (Sean Bourke), her mates the 'Ace Gang' and her cat Angus. Oh, and snogging. Lots and lots of snogging.
Director John Butler
Cast Fionn O'Shea, Nicholas Galitzine, Andrew Scott
This charming indie comedy will resonate with anyone who felt like they didn't fit in during their teens. Set in a all boys boarding school in Ireland where rugby reigns supreme, we meet Ned, the school's outsider. However, after he forges an unlikely friendship with the school's new star player, Conor, things at school start to change, both for better and for worse.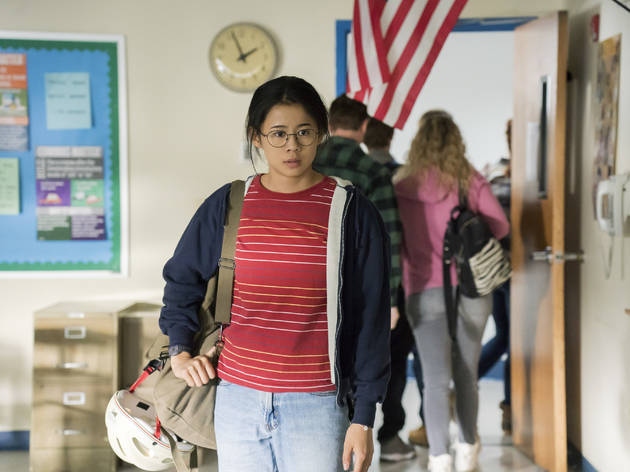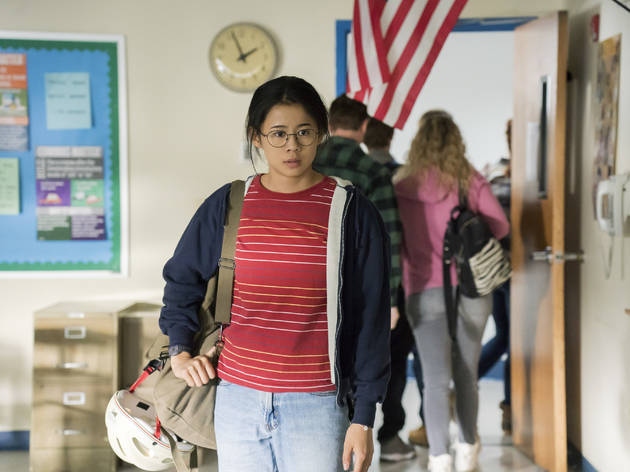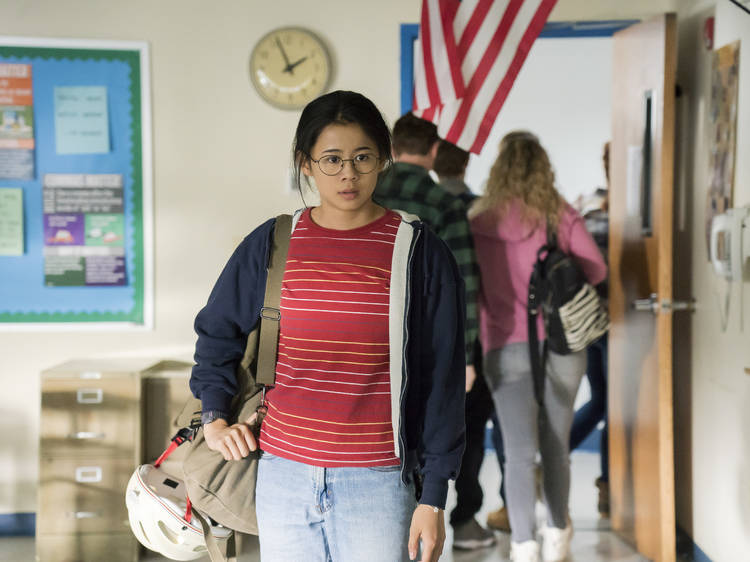 Photograph: KC Bailey/Netflix
11. The Half of It (2020)
Director Alice Wu
Cast Leah Lewis, Daniel Diemer, Alexxis Lemire
When straight-A student Ellie Chu (Leah Lewis) is asked by the school jock, Paul Munsky (Daniel Diemer) to help him write love letters to his crush Aster (Alexxis Lemire), she accepts. Not only does she need the money, she harbours a secret: she has a crush on Aster, too. Thus begins a queer take on this classic teen romance trope, and which results in a tender, funny and smart teen (semi) romantic comedy.
Director Phil Traill
Cast Felicity Jones, Ed Westwick
Pre-Oscar noms and a role in Star Wars spin-off 'Rogue One', Felicity Jones played 19-year-old chalet girl Kim in this silly, entertaining romp. While earning money in the Alps following the death of her mum, Kim meets and falls for a rich client, played by 'Gossip Girl' alumnus Ed Westwick. The only problem? He's engaged to someone else.
Director: Will Gluck
Cast: Emma Stone, Stanley Tucci
When Olive Penderghast (Stone) lies about losing her virginity to a college guy, she gets labelled a 'dirty skank' by her peers. Instead of laying low, she embraces her reputation, going as far as to accept payment to say that she slept with some of the boys. However, the burden of her scarlet letter begins to weigh and Olive is left wondering whether honesty might actually be the best policy after all.
Director Stephen Chbosky
Cast Logan Lerman, Emma Watson, Ezra Miller
Eschewing teen hijinks and the comedic aspects expected from a teen movie, this adaptation of Stephen Chbosky's novel of the same name is a dark but surprisingly uplifting tale of what it's like to be an introverted outsider in high school. Touching on themes of mental health and abuse, this heartfelt story is bolstered by strong performances from its three leads who help prove that our negative experiences as teenagers don't last forever.
Director Eliza Hittman
Cast Harris Dickinson, Madeline Weinstein, Kate Hodge
Director Eliza Hittman's queer coming-of-age drama doesn't have the light touch of the other films on this list, but instead pulls you into the tempestuous waters of masculinity, unknown sexuality and adolescence. Harris Dickinson is magnetic as the handsome and aloof Frankie, who secretly spends his time flirting anonymously with men online. When his mates find out, he panics, and the criminal scam that emerges leaves you wondering whether Frankie will let his tentative steps into queer identity get hijacked for mean-spirited shakedowns.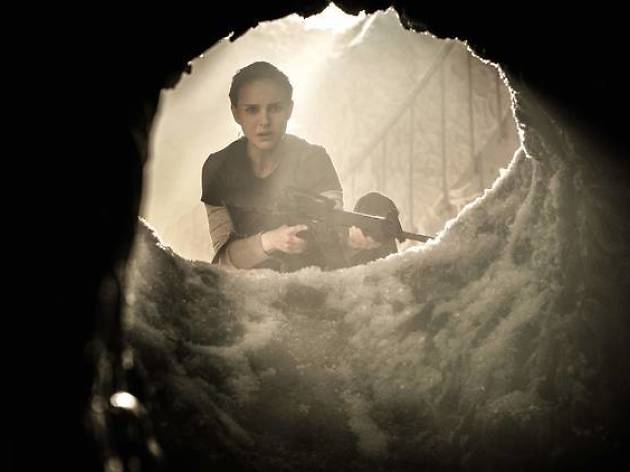 Seen all these teens? From drama to comedy to sci-fi and horror, check out more of the very best movies available to stream now
Support Time Out
We see you're using an ad-blocker. Ad revenue is Time Out's main source of income. The content you're reading is made by independent, expert local journalists.
Support Time Out directly today and help us champion the people and places which make the city tick. Cheers!
Donate now