The highs and lows of Jason Statham
We chart the hits and many misses of the accent-mangling Cockney action man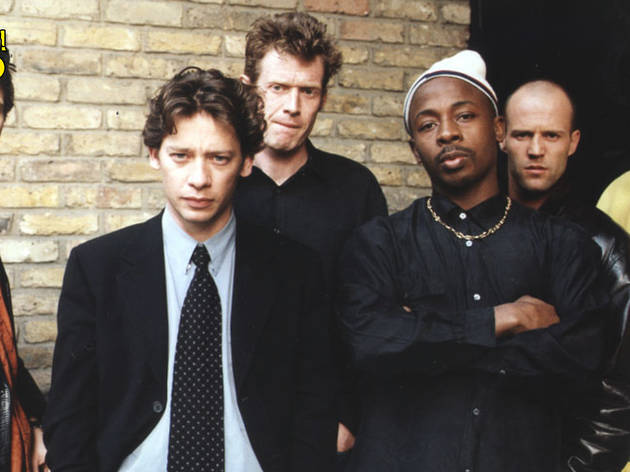 1/15
Lock, Stock and Two Smoking Barrels (1998)
Way to launch an acting career! Guy Ritchie spotted Statham when he was working as a model for French Connection (having already been a top diver; he represented Britain at the 1990 Commonwealth Games), and reckoned he'd be perfect for the role of a con artist. It may have been Statham's real-life past as a street-corner perfume seller that clinched it. The film was huge, and the 31-year-old Brit was on the map.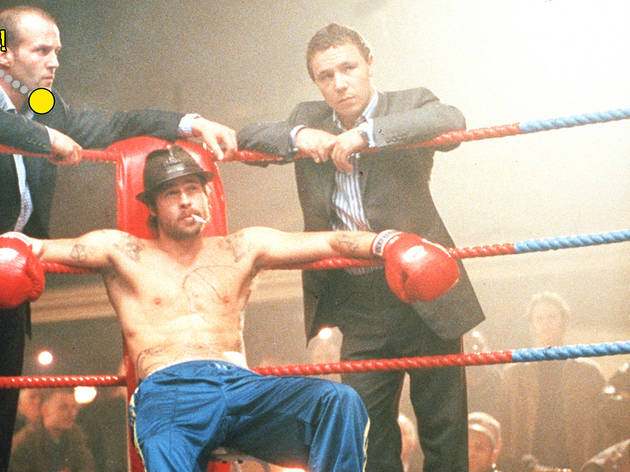 2/15
Snatch (2000)
The actor successfully re-teamed with Guy Ritchie for this criminal underworld saga, playing a boxing promoter with a suitably hard-man vibe. Here was Statham on comfortable ground: using his own accent and hanging with his 'Lock, Stock…' homies, including Vinnie Jones, a friend of Statham's since childhood.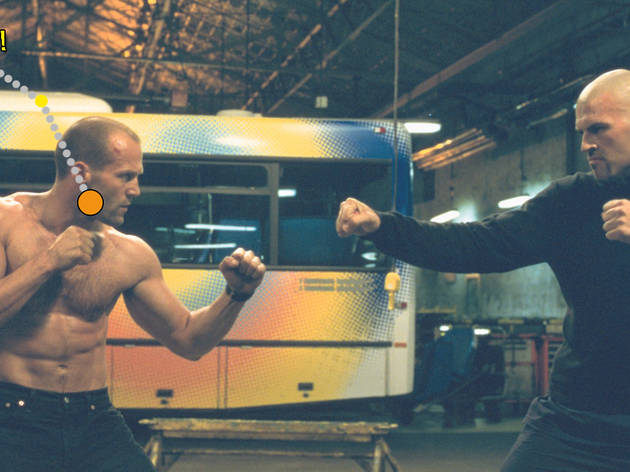 3/15
The Transporter (2002)
Hollywood came calling for Statham, and unfortunately this required him to adopt a strange accent from an undetermined region of the United States, or indeed the world. Nevertheless, the film won fans and a sequel, and proved Statham had the muscle and moves to be an action star.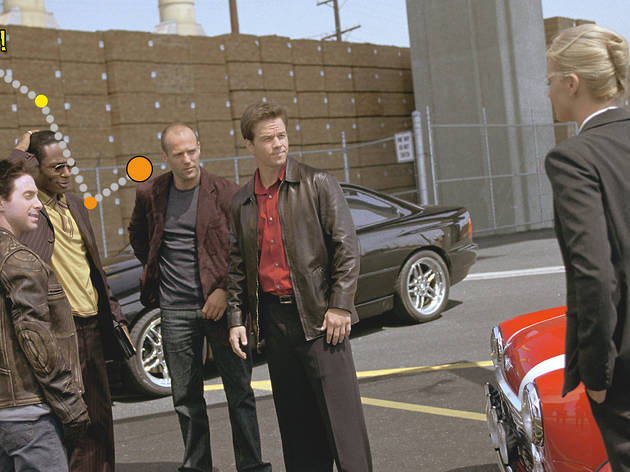 4/15
The Italian Job (2003)
Phew. The Stath reverted to his cheeky Cockney chatter for this remake of the 1960s classic that was moderately well received by both critics and audiences. Working as part of an ensemble team continued to suit the Derbyshire-born lad, and this fast-paced action-packed film was a good fit.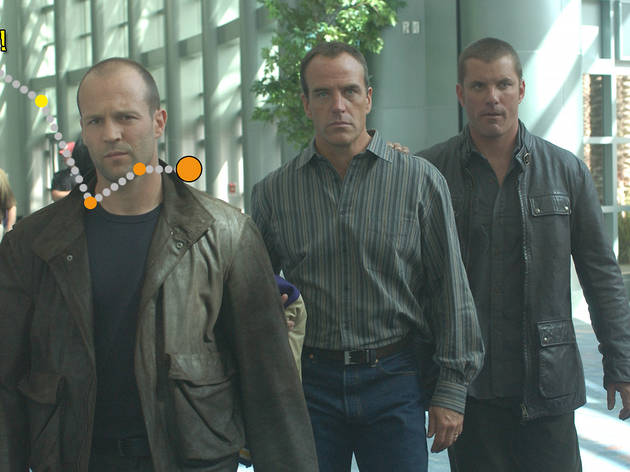 5/15
Cellular (2004)
Watching the trailer for 'Cellular', it's hard to work out whether Jason is doing an English or American accent, but having seen the whole thing we can confirm it's American. Mostly. The thriller itself was formulaic but efficient, while Stath put in a perfectly respectable turn as a nasty kidnapper.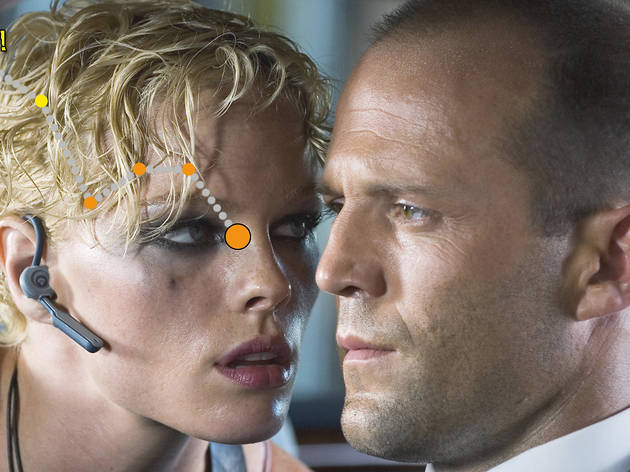 6/15
Transporter 2 (2005)
And he's back, driving around, taking his shirt off, trying to save kidnapped people, kicking butt with no discernible improvement on the accent or indeed the plot. Even 'Transporter' fans were generally less impressed with this one, but it was successful enough for a third film to follow in 2008.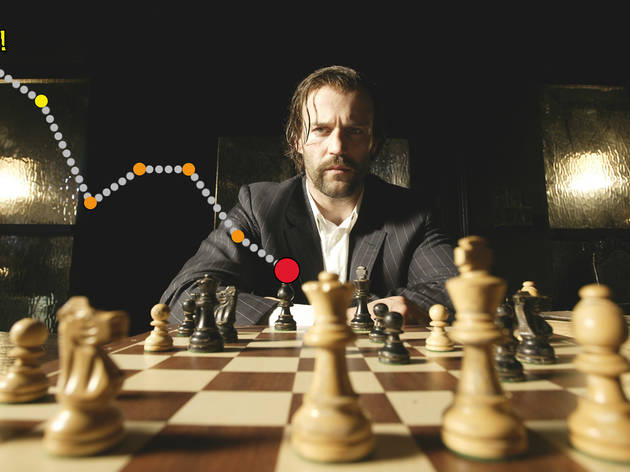 7/15
Revolver (2005)
One of Statham's worst-reviewed films, Guy Ritchie's rambling 'Revolver' did not replicate the success of their previous collaborations, to put it mildly. Time Out called it 'A humourless, leaden and incoherent car-crash of a movie.' Perhaps one of its many errors was to put Statham centre stage, although this isn't even his worst performance.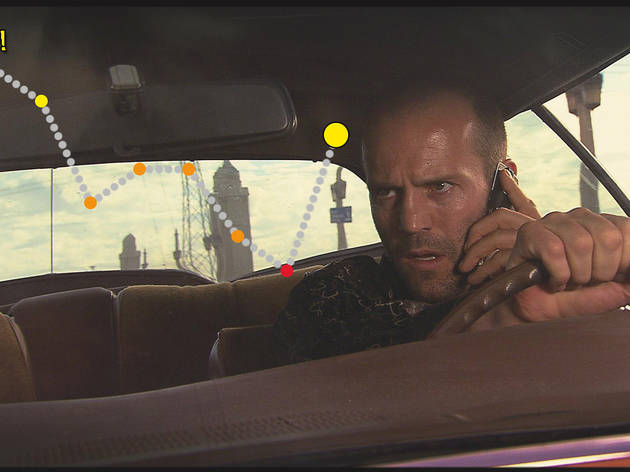 8/15
Crank (2006)
Here's a film that embraced the inherent silliness that is Mr Action Star Jason Statham and ran with it to darkly amusing effect. The preposterous plot saw him racing around LA with poison in his blood and in desperate need of life-saving adrenaline, allowing for a frenetic pace, extreme action and a fair few un-PC laughs.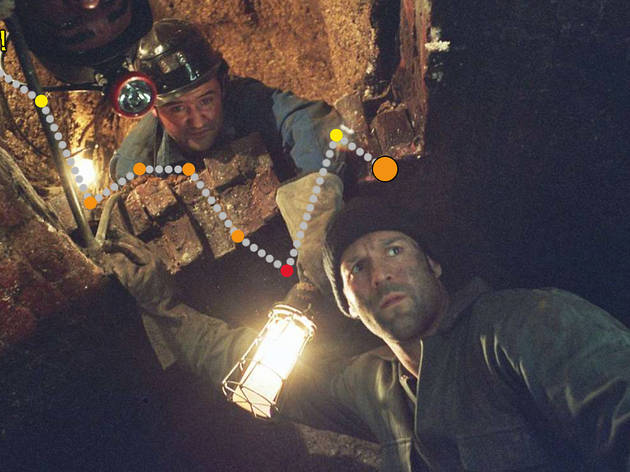 9/15
The Bank Job (2008)
Here's Statham on safe ground again: a British hard guy doing a dirty job with a strong supporting cast and solid work from 'Cocktail' and 'Species' director Roger Donaldson. 'The Bank Job' was never going to change the world, but it was a decent genre piece that benefited from the charisma of co-star Saffron Burrows.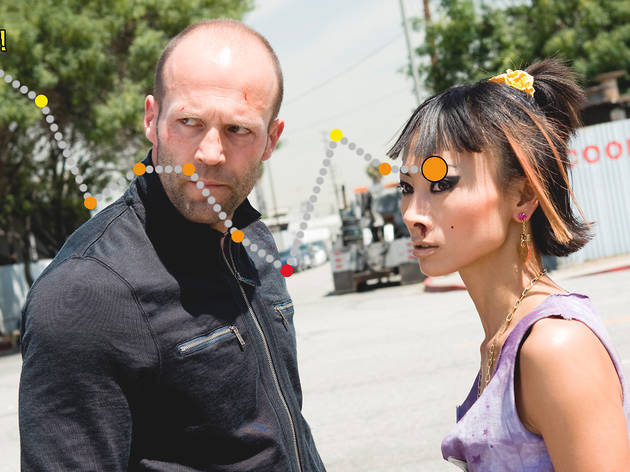 10/15
Crank: High Voltage (2009)
It was a case of more of the same in this death-defying sequel. The novelty had slightly worn off but Statham still put some welly into it, rushing around with a mechanical heart that constantly needed to be jolted to life with an electric charge. Yes, really. It overflows with cheesy one-liners, which start with the poster tagline: 'He was dead… but he got better'.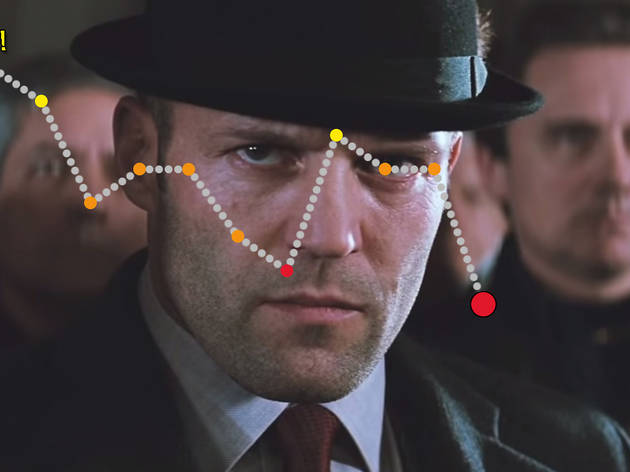 11/15
13 (2010)
Okay, now this probably is the worst reviewed Jason Statham film. The original, the Georgian-French film '13 Tzameti', was a hard-hitting psychological thriller about Russian roulette. 'Lumpy' and 'stillborn' are just two of the words critics used to describe this remake from the film's original director. Statham was just one of many Hollywood hard men drafted in to embarrass themselves.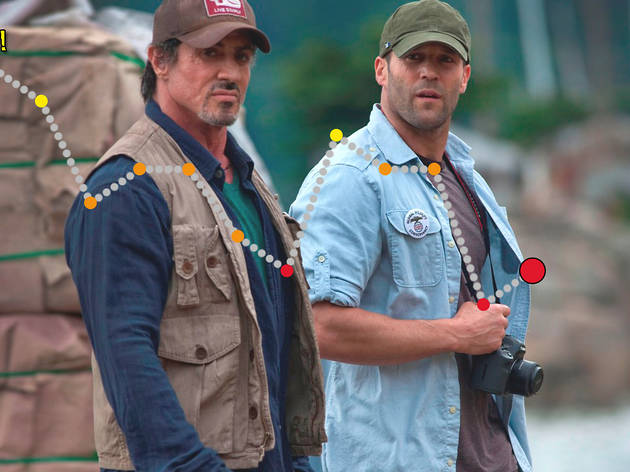 12/15
The Expendables (2010)
It may have spawned not one but two sequels, but this ensemble action flick was more about the novelty casting than any kind of sense-driven plotting or believable dialogue. One good thing for Statham was his relative youth: with pensioners Sly Stallone and Arnie on board, Stath got the lion's share of the action.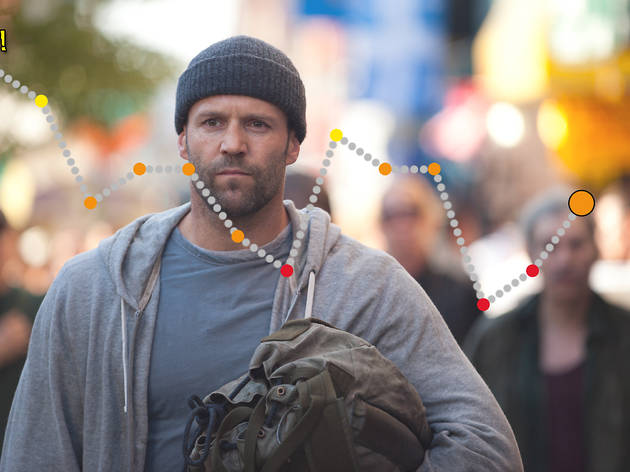 13/15
Safe (2012)
Our hero has to protect a young girl: it's a familiar scenario for Statham, but this time the frightened female was just 12 years old. Yes, Statham was finally old enough to play the father figure, and he duly drawled his way through a series of trigger-happy encounters with hard men. Gripping in parts, but nothing new.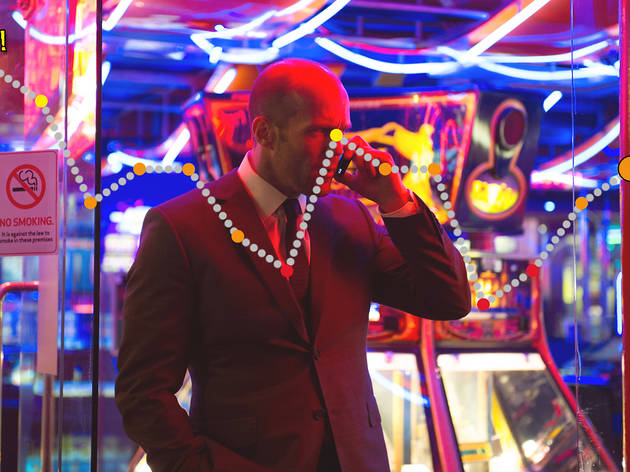 14/15
Hummingbird (2013)
Now here's something new: Statham falling for a nun! This time his homeless-ex-army character fell for a server at the soup kitchen (naturally played by a model) and also cunningly posed as a homeowner's gay boyfriend while squatting. Slightly confused, but reasonably entertaining.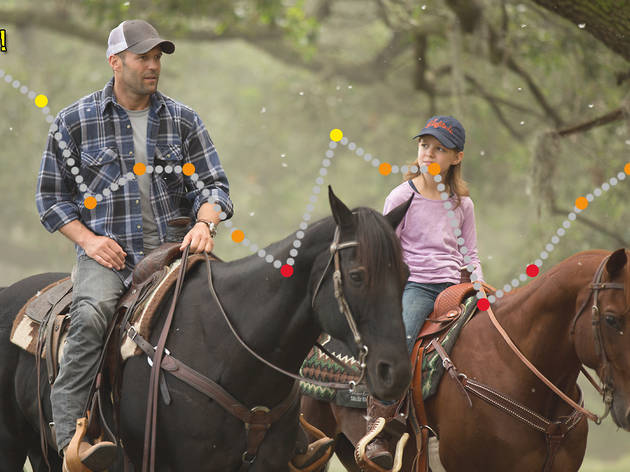 15/15
Homefront (2013)
Back in paternal mode, Statham played protective father to a kid in this slow-moving thriller about an ex-CIA guy tracked down by the bad guys. Despite our man's expert action moves it's all rather dull and unlikely, although the director made one sensible move: despite this being set in America, Statham is undoubtedly English.
The latest film top tens
The potential downsides to mucking about with the space-time continuum.
Read more
Seeing their names in the history books will forever make us do a double take.
Read more
From Johnny Depp to Ryan Gosling, when actors swap trousers and shirts for blouses and skirts.
Read more
Many actors have sung or played instruments for real in the movies. But do they actually cut it as musos?
Read more
The most memorable examples of movie mogs outshining their human co-stars.
Read more
Reckon A-listers are a squeaky-clean bunch? Think again...
Read more
Some solid cinematic advice for when mother nature goes mental.
Read more
Brilliant movies mean brilliant set-pieces, and the past 12 months have delivered both.
Read more
From drama to documentary to DIY animation, these are the finest flicks of 2013.
Read more
Show more
See all film top tens