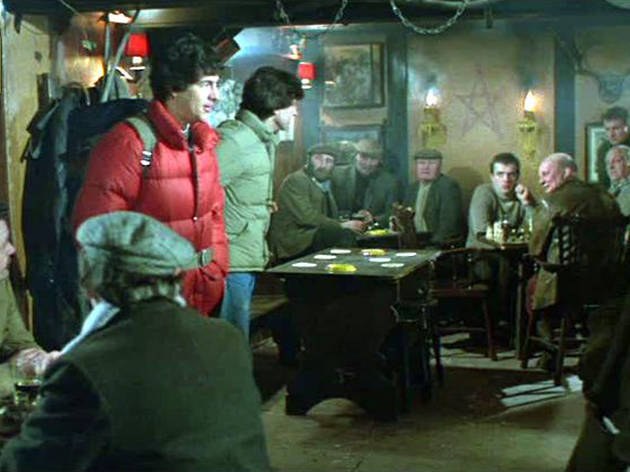 1/10
As seen in...John Landis's horror-com classic 'An American Werewolf in London' (1981), which sees a pair of American tourists stroll off the beaten track and into North Yorkshire's most sinister boozer. The regularsGruff farming types with string round their welly boots, plus the occasional bloodthirsty lycanthrope. The atmosphereUnfriendly would be an understatement: this is the kind of joint where the darts players freeze in mid-throw as soon as a stranger enters the room. What to orderA pint of bitter. But drink fast, they don't much like your kind round 'ere.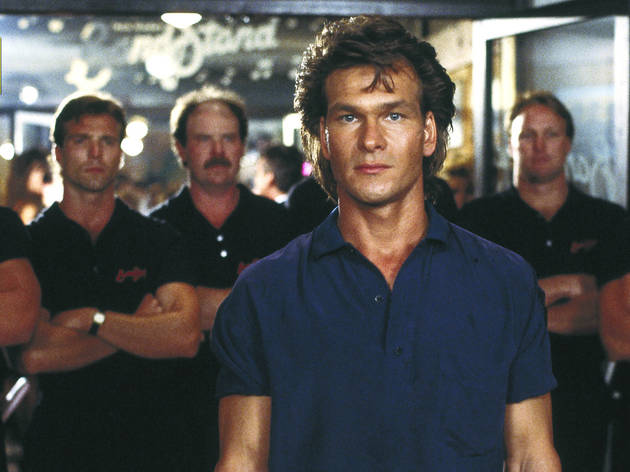 2/10
As seen in...'Road House' (1989), a film so badass the director's name is Rowdy (Herrington), in which Patrick Swayze's zen bouncer Dalton tries to police a redneck bar with non-violence, and kinda fails. The regularsThe grizzliest bunch of brawlers this side of a monster truck rally: Swayze, Sam Elliott, Keith David, Ben Gazzara, even Elvis's old sideman, Red West. The atmospherePure '80s cowboy chic: think neon 'Budweiser' signs, bouncing mullets (on the guys), bleach-blonde frizz (on the gals), ten-gallon hats, double denim and a redneck band that plays slick Southern twang. What to orderThe man-meat, extra bloody.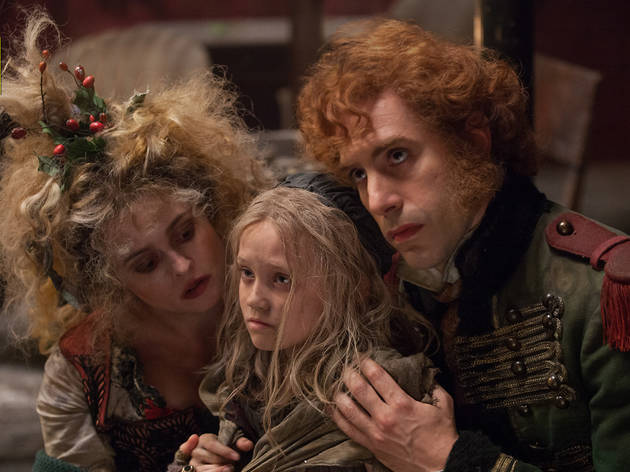 3/10
As seen in...Tom Hooper's enormously successful adaptation of 'Les Misérables' (2012), which follows a former convict and a foundling child through the early rumblings of the French Revolution. The regularsThe town of Montfermeil's most sinister, wart-ridden clientele, lorded over by the villainous Thénardiers. Just please, don't ask them to sing. The atmosphereHold on to your watch: there's enough scurrying street urchins in here to fill a Dickensian orphanage. Pickpockets and racketeers abound. What to orderA scaly tankard of ale – to raise in song to a melodic chorus catchier than the plague.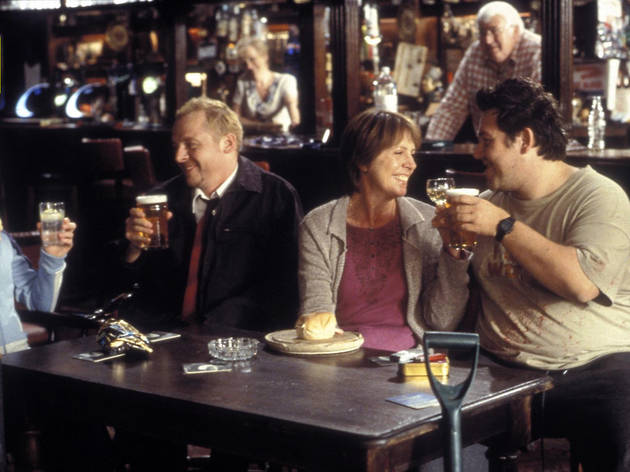 4/10
As seen in...'Shaun of the Dead' (2004) by Edgar Wright, no stranger to these pages. Simon Pegg and Nick Frost battle zombies in Finchley and somehow keep their dignity. The regularsIn happier times it was just another friendly London local. Now the punters – and the menu, unfortunately – aren't really quite what they were. It's a sad world. The atmosphereWhite-knuckle fear, but still with the remarkable propensity for the perfect quip. Human sacrifice may be necessary, we must warn. What to orderThe kitchen's closed, but there are many jars of emergency gherkins in the storeroom if you're feeling peckish.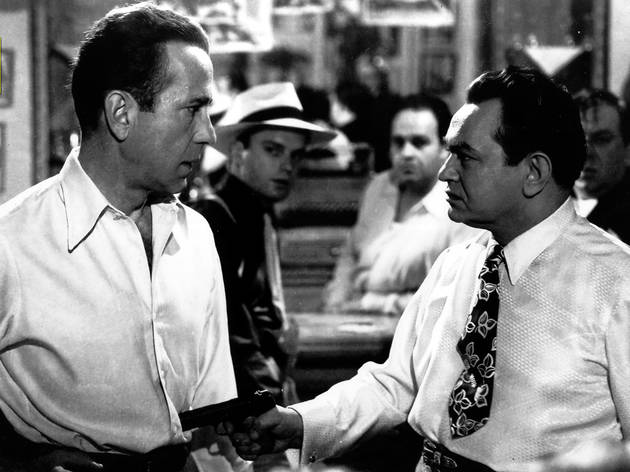 5/10
As seen in...John Huston's moody noir 'Key Largo' (1948), in which Humphrey Bogart holes up in a remote island lodge and stumbles across a gang of hoods with names like Curly, Angel, Toots and Johnny Rocco (Edward G Robinson). The regularsA busy bunch: Bogie, the crooks, the terribly decent proprietors, even a tribe of Seminole Indians sheltering from the elements. The atmosphereStrained. At peak times the Hotel Largo is doubtless a peppy, bustling establishment, but in the off season, with a hurricane coming in and everyone pulling guns on each other, there's a definite edge to the proceedings. What to orderNow listen, see, gimme a bourbon, see, and make it snappy!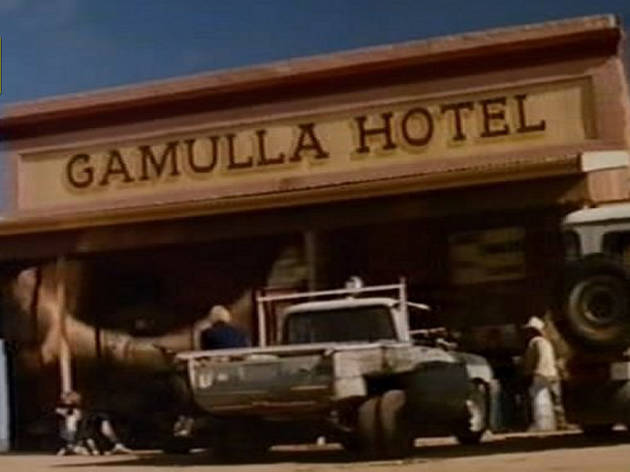 6/10
As seen in...Russell Mulcahy's thunderous monster movie 'Razorback' (1984), in which a ferocious killer pig stalks the inhabitants of a remote Outback community. The regularsPretty much the entire town, notably lager-swilling, kangaroo-bothering ocker loonies Dicko (David Argue) and Benny (Chris Haywood). The atmosphereSweaty, flyblown, forever teetering on the edge of violence. Gamulla's main export is cheap pet meat (the town's name even means 'guts'), so the locals are used to the sight of blood and the sound of screams. What to orderA cab, a horse, a kangaroo – anything leaving town.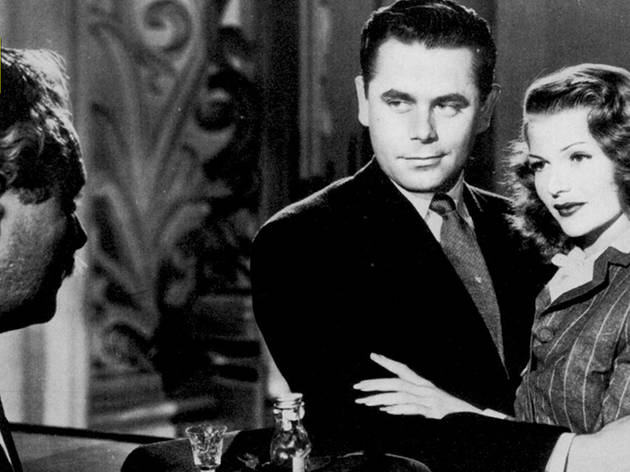 7/10
As seen in...Charles Vidor's unforgettable noir-romance 'Gilda' (1946), in which small-time gambler Glenn Ford and showgirl Rita Hayworth (in the title role) reconvene a past relationship in shadowy post-war Buenos Aires. The regularsAmerican transplants lying low after the war, punch-drunk, lovesick and craving oblivion. The atmosphereDrenched in cigar smoke and seething with petty jealousy. Gilda's lustre on the boards and the secret Nazi presence in the boardroom earn our shivers. What to orderArgentinian orange gin cocktail – it sticks in the throat.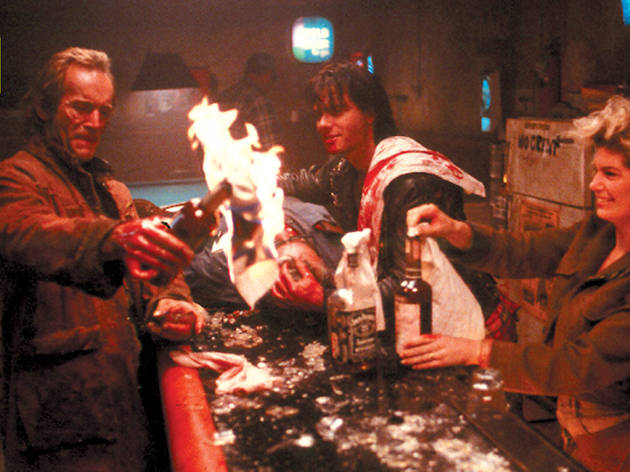 8/10
As seen in...Kathryn Bigelow's blinding debut 'Near Dark' (1987), in which Midwestern farmboy Adrian Pasdar falls in with a crowd of leather-clad, shotgun-wielding vampire outlaws. The regularsIt's shitkickers versus bloodsuckers. Frankly, we'd advise giving both a wide berth. The atmosphereLike 'Road House', this is a low-rent, neon-lit, country-lovin' sort of establishment – at least until our undead heroes deliver a dose of pure heavy metal, and redecorate the place in arterial red. What to orderA blood transfusion.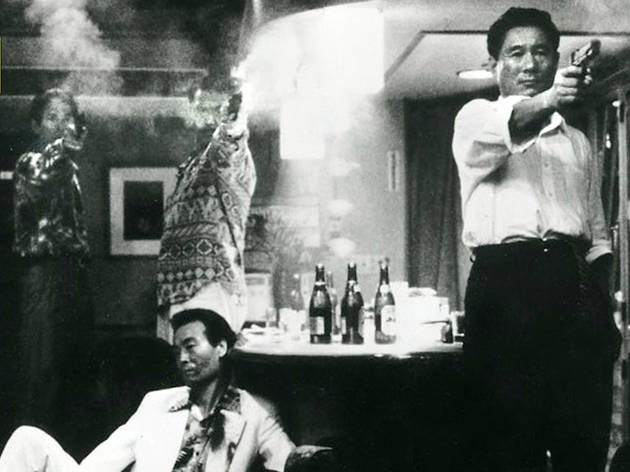 9/10
As seen in...Takeshi Kitano's wistful gangland tale 'Sonatine' (1993), in which an ageing Yakuza tries to quit the life and ends up coming under fire before he's even had time to down his first Asahi. The regularsSkinny Japanese gangsters in Hawaiian shirts. It's a good look. The atmosphereVery quiet, then very loud. At first, it's all brooding tension and moral ennui. Then the pistols come out, the waiter drops his tray, and merry hell breaks loose. What to orderWell everyone seems to be drinking bottled lager, but then pretty much everyone dies, so maybe a nice mai tai?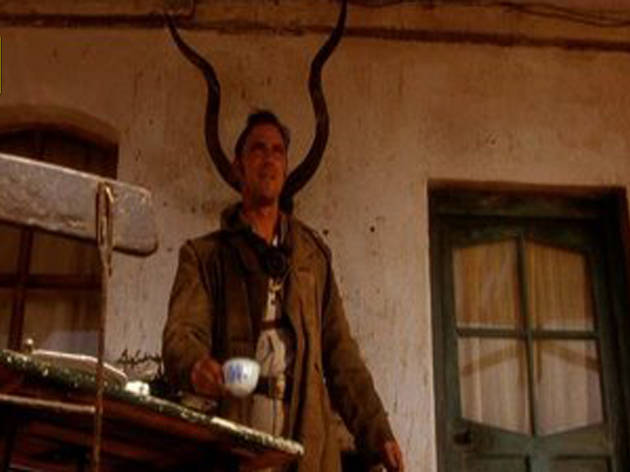 10/10
As seen in...Richard Stanley's dreamlike supernatural road movie 'Dust Devil' (1994), which sees a demon in human form (Robert Burke) preying on the downtrodden desert townsfolk of Bethany, Namibia. The regularsThe hardworking, spade-wielding dredgers from the local mine, who don't take kindly to the appearance of Afrikaaner douchebag Mark (Rufus Swart). The atmosphereIntense. Imagine a cross between a working men's club, a juke joint and an ANC conference. Though to be fair, when the shit hits the fan, the shit kinda deserves it… What to orderAnything, just do it politely.
The ten most dangerous movie pubs
Enjoy a bit of aggro with your ale? Try one of these dodgy drinking dens
In Edgar Wright and Simon Pegg's new movie '
The World's End
', the titular Olde English boozer turns out to be a pretty risky place – and we don't just mean the dodgy scampi. They should've known better: throughout movie history, the local pub – whether you take that to mean a swanky hotel bar or a seedy redneck dive – has been the site of some truly horrific goings-on. We present a round-the-world tour of 10 movie pubs that even the thirstiest traveller will want to steer clear of.