The ten most memorable workplace accidents in film
Still feel bad about the time you spilt hot coffee on your boss' laptop? Don't worry. As these movie mishaps demonstrate, it could've been so, so much worse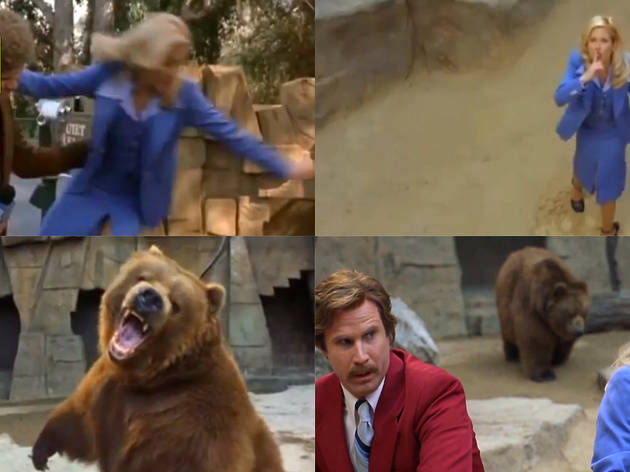 1/10
Anchorman (2004)
Nature of the accident
Your classic news-anchor-falls-into- bear-pit scenario. While reporting on a pregnant panda, a rival anchorman shoves Veronica Corningstone (Christina Applegate) in with the grizzlies.
How the accident could have been avoided
Newsroom sexists will tell you this is proof that it's 'anchorman' not 'anchorlady' for a reason. Send a woman to do a man's job and she'll end up in some kind of mess. What we're actually dealing with is a basic health-and-safety infringement – the zoo needs to raise the bars on that bear enclosure. Stay safe San Diego.
Who's to blame?
Tim Robbins, we can see you behind that perm and sideburns. But in the cutthroat world of local news, perhaps Veronica should have been watching her back.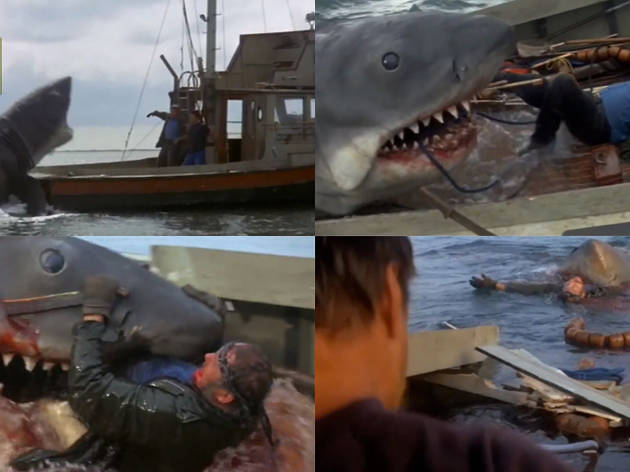 2/10
Jaws (1975)
Nature of the accident
Shark bites man. It's a classic case of hunter becomes hunted, as the great white swallows seasoned shark-catcher Quint (Robert Shaw) in one toothy bite.
How the accident could have been avoided
There's not much health-and-safety can do for you when a 25-foot, three-ton killing machine is circling your vessel. Especially not if that shark fixes you with its lifeless black eyes.
Who's to blame?
When your business card says 'shark hunter', you've only got yourself to blame. And Quint didn't do himself any favours with that possessed look in his eye. He let it get personal between him and the shark – clouding his professional judgement. The whisky didn't help.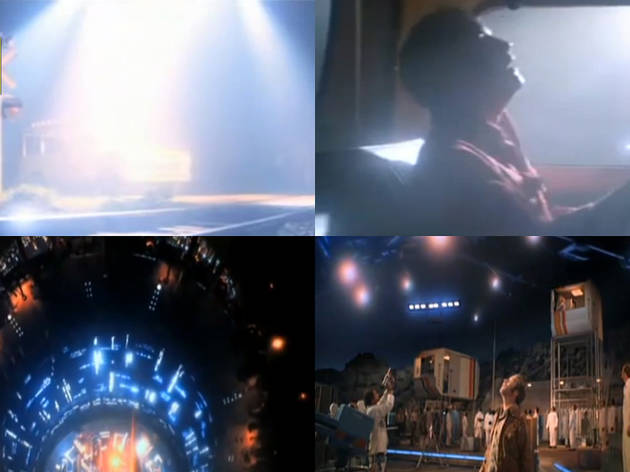 3/10
Close Encounters of the Third Kind (1977)
Nature of the accident
While checking power lines in the wake of an unexpected mass outage, electrical engineer Roy Neary (Richard Dreyfuss) sees some strange lights in the sky, and comes home with half of his face bright pink.
How the accident could have been avoided
The electrical company involved should immediately supply all employees with some kind of alien-avoidance facial covering.
Who's to blame?
Little green men, as per bloody usual. We suggest calling their CEO in for an illustrated lecture on the importance of health and safety.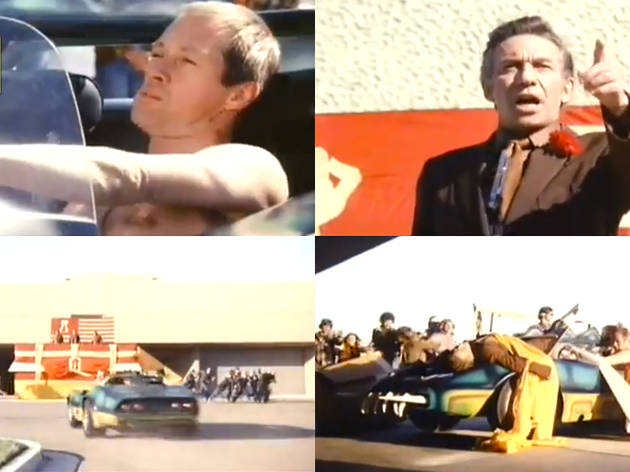 4/10
Death Race 2000 (1975)
Nature of the accident
After cheering the heroic drivers through every swerve, every bend and every kill on the epic Trans Continental Road Race, insanely enthusiastic sports correspondent Junior Bruce (Don Steele) is cruelly run over by the winner himself, Frankenstein (David Carradine).
How the accident could have been avoided
Some would argue that Junior should've kept his mouth shut, rather than cheering every time some poor sap got splattered all over the road. Still, it's a harsh penalty.
Who's to blame?
The victorious Frankenstein would doubtless claim that it was a simple mishap – 'I didn't know it was in reverse!' – but we have to argue that, if your expertise is driving, this kind of cock-up really shouldn't happen.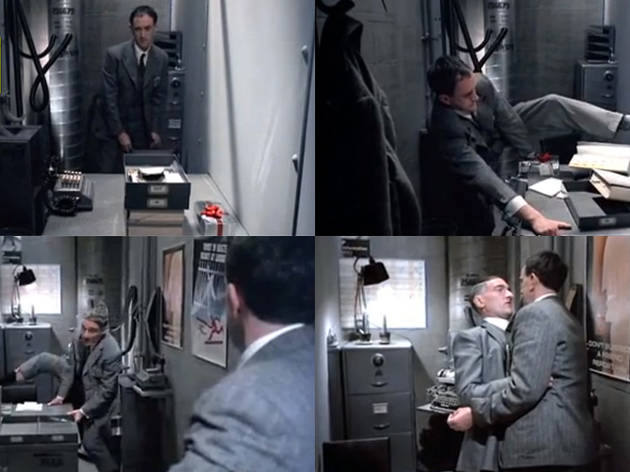 5/10
Brazil (1985)
Nature of the accident
When restless, overimaginative futuristic worker drone Sam Lowry (Jonathan Pryce) is upgraded to the Ministry of Information Retrieval, he finds himself sharing a desk with scheming jobsworth Lime (Charles McKeown), who occupies the next cubicle. When their inter-office rivalry gets physical, poor Lime ends up with a busted arm.
How the accident could have been avoided
Health and safety should've been all over this one: a two-man desk split by a sheer steel wall is a disaster waiting to happen.
Who's to blame?
This whole freaking system is out of order! It's less a problem of who's to blame, and more of who, in this bureaucratic hellscape, you'd actually complain to…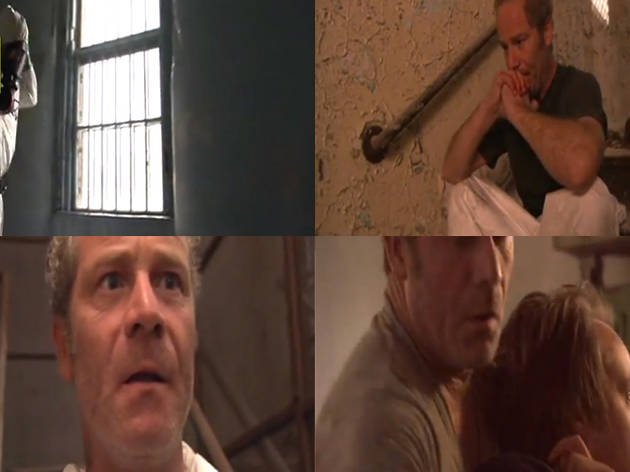 6/10
Session 9 (2001)
Nature of the accident
While digging asbestos out of an abandoned psychiatric hospital, blue-collar everyman Gordon (Peter Mullan) begins to go a little… well… odd. Is he just suffering from a midlife crisis? Or is his work environment gradually transforming Gordon into a psycho killer?
How the accident could have been avoided
When working in spooky old buildings previously inhabited by the criminally insane, a precursory demon-check – or even, for good measure, a prophylactic exorcism – should surely be top of the checklist.
Who's to blame?
Satan, probably. But, as he's notoriously tricky to pin down, we'll go with the drifting spirits of the damned.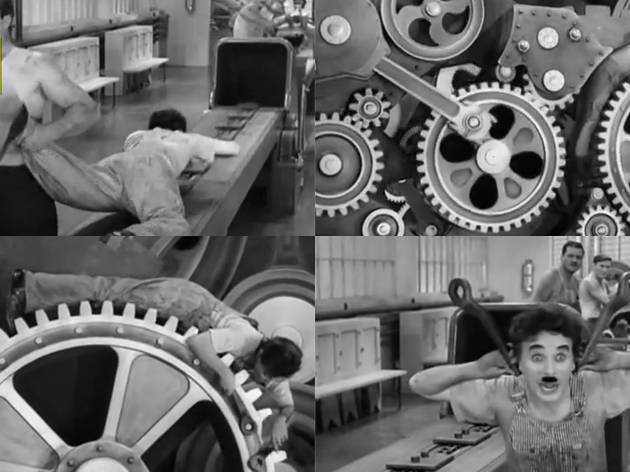 7/10
Modern Times (1936)
Nature of the accident
Working day in, day out, factory dogsbody Charlie Chaplin blows a gasket as he frantically tries to keep up with the assembly line, plunging himself into the machine's cogs.
How the accident could have been avoided
Long hours, abusive bosses, dehumanising monotony – conditions at this industrial behemoth are less than ideal. Is it any wonder poor Charlie freaked out?
Who's to blame?
We know what the bosses will say – this Chaplin fella has a screw loose. But we advise the company to take immediate steps to improve its work practices, as well as introducing adequate protective equipment.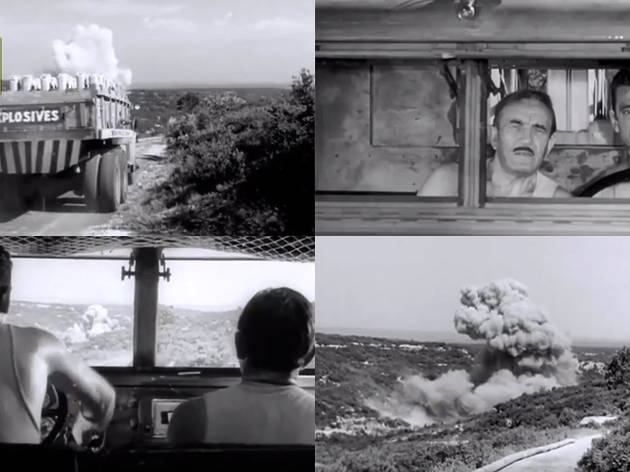 8/10
The Wages of Fear (1953)
Nature of the accident
When a well fire blazes out of control, the Southern Oil Company hires four unscrupulous drivers – Jo, Mario, Luigi and Bimba – to pilot two trucks filled with nitroglycerine across the Amazon jungle to the wellhead. It's only a matter of time before something goes boom.
How the accident could have been avoided
There's a lesson for us all here: never trust a rusty lorry packed with nitroglycerine to guys named Luigi and Bimba.
Who's to blame?
In a nameless South American country wracked by dubious employment practices it's going to be hard to point fingers, and the company would doubtless insist that these guys knew the risks when they signed on.
9/10
The Naked Gun (1988)
Nature of the accident
While being recklessly pursued by detective lieutenant Frank Drebin (Leslie Nielsen) in a commandeered learner vehicle, a hypnotised doctor-turned-assassin crashes first into a petrol tanker, then a missile transporter and finally a fireworks factory. Despite repeated pleas from Drebin, the resulting crowd of onlookers refuse to disperse.
How the accident could have been avoided
We suggest the US military find an alternate route for missile transportation which avoids major gunpowder stockists.
Who's to blame?
The doctor himself? The villain, Vincent Ludwig, who hypnotically transformed him into a mindless killing machine? Or, ladies and gentlemen of the jury, could it be the reckless law enforcer who drove him to this untimely end?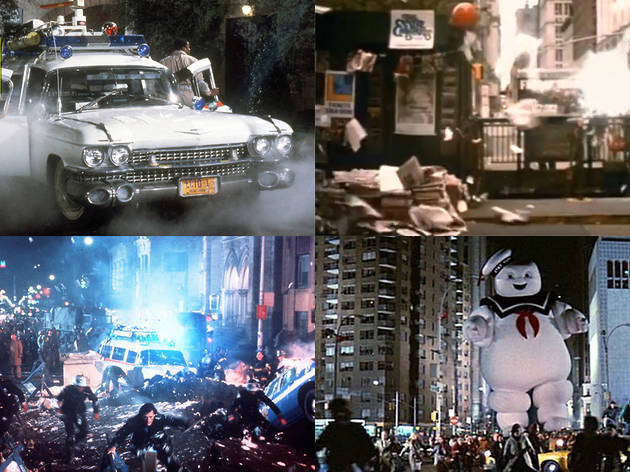 10/10
Ghostbusters (1984)
Nature of the accident
While on their way to rescue New York City from marauding Sumerian deity Gozer, the Ghostbusters are swallowed by a giant pavement crack which opens up right on the edge of Central Park.
How the accident could have been avoided
If the 'Busters had read their AA Milne they'd have known never to step on cracks in the pavement. That said, this one is about 30-foot wide, so we'd try a different tactic: don't piss off a god.
Who's to blame?
It's the insurance man's favourite claim: an act of God. Unfortunately, in this case the god is ancient, angry and very, very real. So let's blame the local government of NYC.
Have you had an accident at work? Well, the hapless stars of '
Gravity
' have. When their shuttle is ripped to shreds by a cloud of flying debris, astronauts Sandra Bullock and George Clooney are left drifting in Earth orbit. But they're not the first movie characters who ought to be phoning that no-win, no-fee hotline and seeking compensation quicksmart. Here are ten more on-the-job calamities which we reckon could result in big-bucks insurance claims…
More film top tens
The potential downsides to mucking about with the space-time continuum.
Read more
Seeing their names in the history books will forever make us do a double take.
Read more
From Johnny Depp to Ryan Gosling, when actors swap trousers and shirts for blouses and skirts.
Read more
Many actors have sung or played instruments for real in the movies. But do they actually cut it as musos?
Read more
The most memorable examples of movie mogs outshining their human co-stars.
Read more
Reckon A-listers are a squeaky-clean bunch? Think again...
Read more
Some solid cinematic advice for when mother nature goes mental.
Read more
Brilliant movies mean brilliant set-pieces, and the past 12 months have delivered both.
Read more
From drama to documentary to DIY animation, these are the finest flicks of 2013.
Read more
Show more