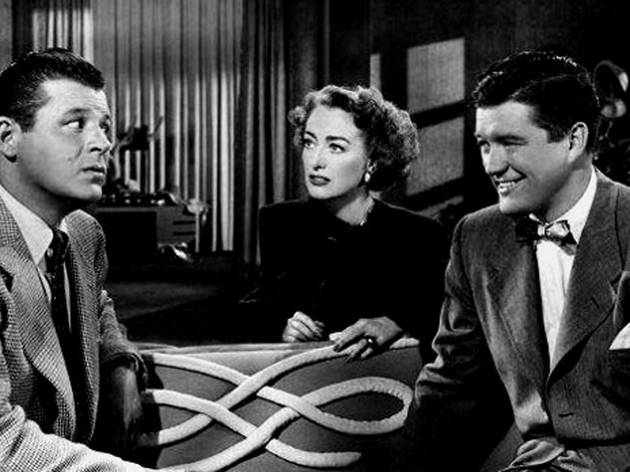 1/10
As seen in 'It's a Great Feeling' (1949) We're stretching the definition of 'unflattering' slightly here, but it's nice to know that even in the early days, Hollywood's biggest stars could poke gentle fun at themselves. Playing herself as a jolly but haughty grand dame who'll launch into one of her famous speeches (from 'Mildred Pierce', in case you're wondering) at the drop of a hat, this is a far cry from the cannibalistic carnage of 'This Is the End' – but hey, these were early days.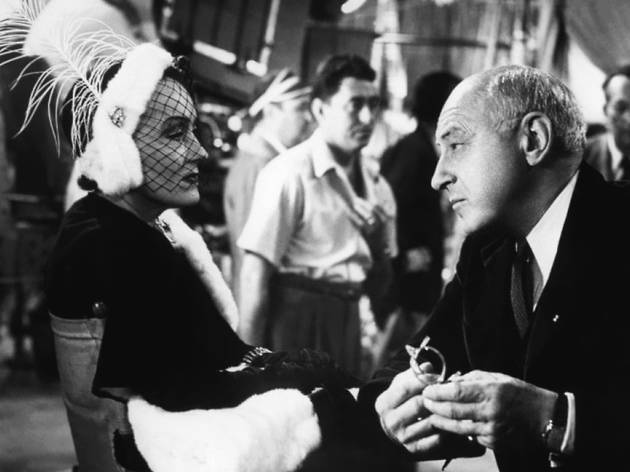 2/10
As seen in 'Sunset Blvd.' (1950) Okay, so old Hollywood wasn't exactly a font of self-mockery (see the previous entry), but this appearance on screen by iconic director Cecil B De Mille is hardly flattering. As soon as he spots former star Norma Desmond (Gloria Swanson), he wants her off his set, and fast. The fact that, later in the movie, his name would become part of one of the most famous lines in movie history ('Alright, Mr De Mille, I'm ready for my close-up') must have sweetened the pill somewhat.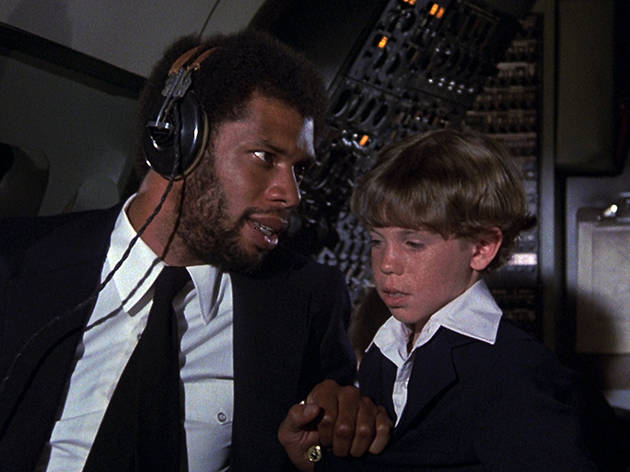 3/10
As seen in 'Airplane!' (1980) He was never a household name in the UK, but with his cantankerous, collar-grabbing cameo in the mighty 'Airplane!', basketball legend Kareem Abdul-Jabbar set the bar for celebrity self-mockery high. His appearance showcases everything that's great about the surprise star turn: randomness, brevity, slightly awkward acting and a total willingness to look daft, dangerous, self-obsessed or all of the above.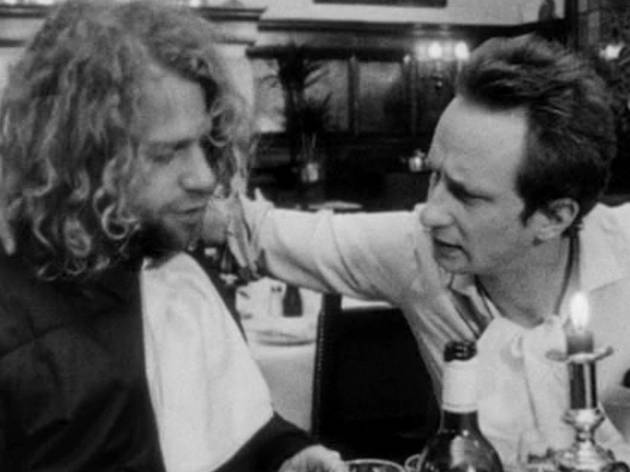 4/10
As seen in 'Man Bites Dog' (1992) Director Remy Belvaux wasn't exactly a 'celebrity' when he shot this mock-doc about a Belgian film crew following the exploits of a serial killer, but he was playing himself – and it's impossible to imagine a more savage self-portrait. As the crew become increasingly inured to brutality, the line between observer and subject begins to blur, resulting in a truly horrific scene in which the entire crew take part in the rape and murder of a middle-aged woman.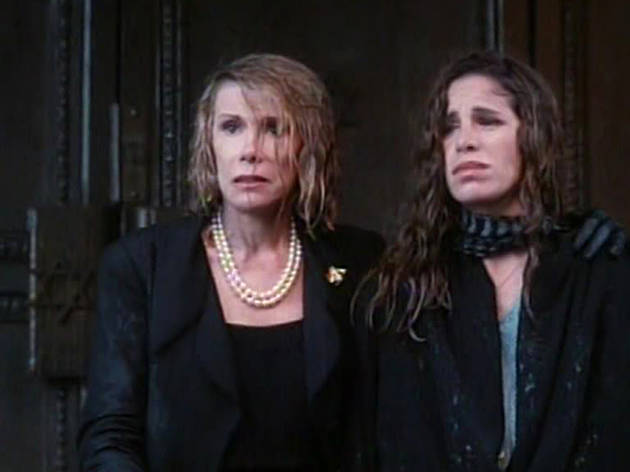 5/10
As seen in 'Tears and Laughter: The Joan and Melissa Rivers Story' (1994) It may be a cheesy made-for-TV biopic, but this portrait of troubled comedienne Joan Rivers (playing herself) – made when she was still deeply mired in tragedy following her husband's suicide and a series of career disasters – is a striking example of a star letting it all hang out. Rivers has since bounced back – and bounced off, and bounced back again, a few times – but we seriously doubt there's a VHS of this in her house.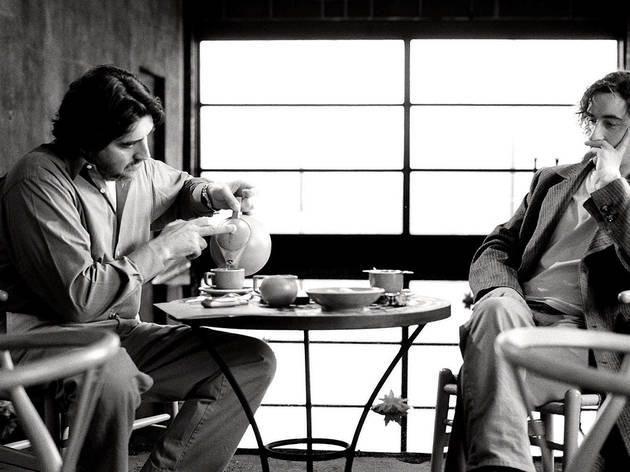 6/10
As seen in 'Coffee and Cigarettes' (2003) Thanks to appearances in 'A Cock and Bull Story' and 'The Trip' – plus the fact that his most famous comic creations aren't a million miles from his own persona – it's become more unsettling to watch Steve Coogan acting than it is to see him playing himself. But this gorgeous semi-improvised two-hander with Alfred Molina – in which affable Alf attempts to convince smug, self-satisfied Steve that they're related – is his finest moment of self-regard.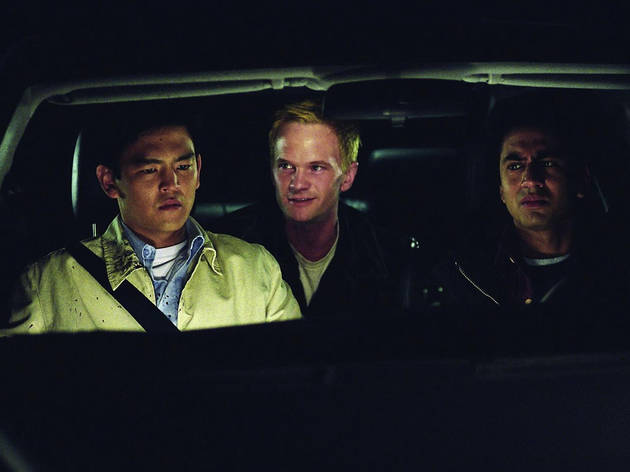 7/10
As seen in 'Harold and Kumar Get the Munchies' (2004) One of those so-obnoxious-it's-almost-heroic celebrity turns, the appearance of Neil Patrick Harris (onetime Dr Doogie Howser) as a drugged-out girl-crazy sex fiend who hitches a lift with our stoner heroes would have been unbearable if we hadn't been aware of his enormously charming real-life persona, not to mention his homosexuality. As it is, his performance becomes a witty, inverted comment on extreme masculinity. It's damn funny, too.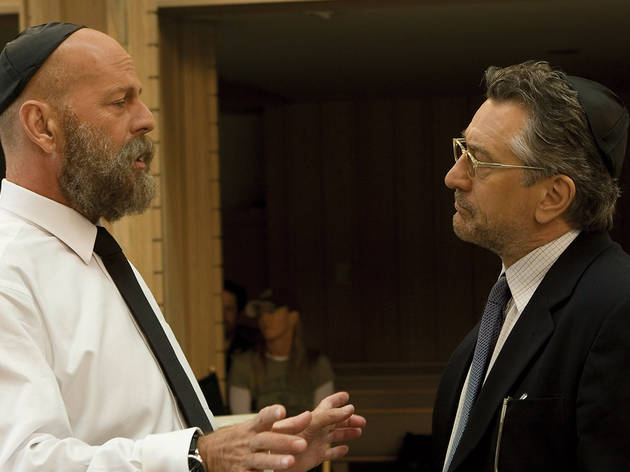 8/10
As seen in 'What Just Happened' (2008) 'Yeah, let's talk about fuckin' integrity!' The film itself may be a toothless backstage bore in thrall to Robert Altman's far superior 'The Player', but this furious, dressing-room-destroying cameo from Bruce Willis just about makes it worth the price of admission. Told by Robert De Niro's amoral studio exec that his latest movie's been cancelled due to his refusal to shave a giant Amish beard, Bruce (perhaps reasonably) chucks a hissy.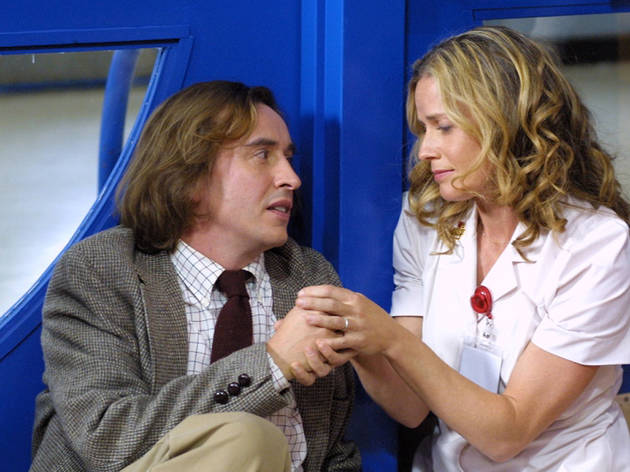 9/10
As seen in 'Hamlet 2' (2008) It's Steve Coogan again, on the other side of the reality divide this time as an enthusiastic Arizona drama teacher who finds 'Showgirls' star Elizabeth Shue working as a nurse in his local hospital. He ends up persuading her back on to the stage (and into his bed). Here, the joke isn't so much at the expense of Shue's 'character' – she's quit acting to heal the sick, after all – but her career, which she openly admits was in freefall by the end. The film itself was unfairly overlooked, which seems appropriate.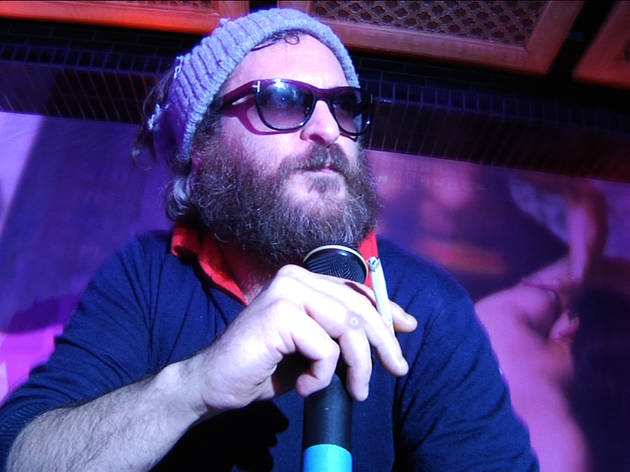 10/10
As seen in 'I'm Still Here' (2010) Until fairly recently, the self-mocking faux doc was the province of TV shows like 'Curb Your Enthusiasm'. Then along came Joaquin Phoenix and took the genre in all kinds of weird, if not entirely successful directions. More a snide, artful comment on celebrity self-obsession than a 'proper' film, 'I'm Still Here' documented Phoenix's 'breakdown', as he quit acting to pursue a rap career. It was all a hoax, of course, but considering the depths to which Phoenix's 'character' sinks – in one scene, a rival shits on his head – it's a pretty convincing one.
The ten most unflattering celebrity self-portraits on film
Self-mockery is taken to new heights by these actors playing themselves
Famous folk love to be flattered, and there's nothing more satisfying to the ego than seeing yourself reflected back, ten times bigger than life. But these megastars are also keen to prove that, deep down, they're as human as you and me – and equally willing to laugh at themselves.
Seth Rogen's new movie '
This Is the End
' (which opens in cinemas on June 28) pushes the trend to its extreme – in one scene, a cannibalistic Danny McBride forces another big star to perform sexual favours for him – but it's hardly a new phenomenon. Here, for your slightly awkward enjoyment, are the ten most unflattering celebrity self-portraits on film.