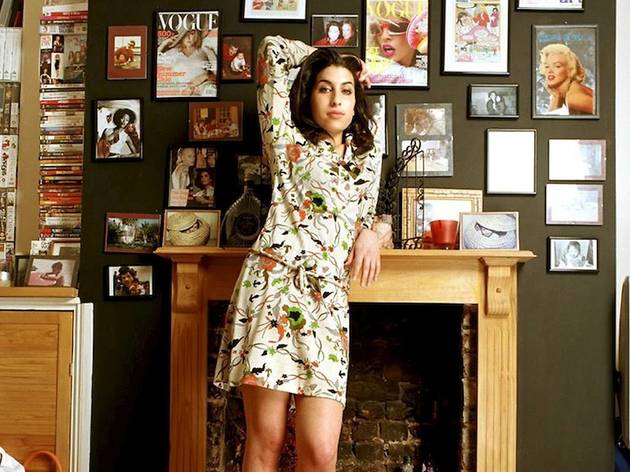 Amy Winehouse at 30
The singer would have been 30 this week. As a month of events to commemorate this iconic Londoner begins, she's in no danger of being forgotten – especially in South America…
'It's her voice, rhythm, talent, charisma – everything,' says Joao, one of the older pilgrims to Winehouse's former NW1 home. He first saw his idol on Brazilian TV in 2007. 'Coming here is a way to feel in touch with her,' he continues, pressing his hands against the high garden wall. The smart Victorian townhouse has new owners after being sold for £1.9 million late last year, but it's a still a special place for Winehouse fans, who arrive from around the globe – including a surprisingly high number from South America – to leave notes stuck to the trees across the road, as well as the occasional beer can or wine bottle.
In fact, the tributes have become a bit of an issue for Camden Council, who have to decide if and when to clear up the shrines to the Grammy-winning star. 'We understand that people wish to remember Amy Winehouse in their own ways,' says councillor Phil Jones, Camden's cabinet member for sustainability, transport and planning. 'But we have a duty to remove graffiti, fly-posting or other commemorative materials from public spaces so residents can continue to enjoy a cleaner and safer environment.'
It's probably not ideal for the house's new owners, either, who have to put up with devotees singing 'Back to Black' at the end of their front path. The fact is that global appreciation for Camden's most famous daughter shows little sign of abating. The Amy Winehouse Foundation has helped organise #Amys30 – a month's worth of events in Camden this September to celebrate what would have been her thirtieth birthday. It's a fitting tribute given how much she contributed to the life of the area, and its economy. 'Amy started going to Camden when she was 14,' remembers her mum, Janis. 'Her first job there was to get people off the street into a tattoo parlour by the Lock. She was the kind of person who could do that!'

Now her legend is drawing followers from across the world to the area, including a man who needs no encouragement to get tattoos. Alexandre Ferreira is the president of 'Amy Winehouse Trouble' – the largest Winehouse fanclub worldwide, based in (you guessed it) Brazil – and has three versions of Amy's face inked across his arms and back. 'This will be my first time in London,' he says. 'My first time travelling abroad, actually, and I know it'll be a great way to show Amy that I'll always be with her. She's my true love!'

Alexandre might be smitten, but he'll have a hard time proving that he's 'the one' this September. Thousands of fans from London, the UK and further afield are expected to join in the birthday celebrations, with Camden becoming a site of pilgrimage for Amy followers like Joao. 'She's simply huge where I'm from,' the OAP tells me, with tears beginning to form in his eyes.

So, if you're heading to NW1 this month you'll find a whole lotta Amy love. And a whole lotta Brazilians.