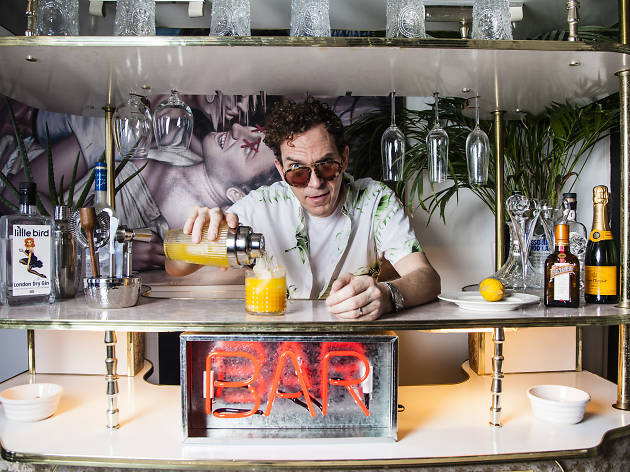 Artwork's guide to the perfect party
The DJ and good times guru gives us his party advice. What are his credentials? Just look at his living room…
A few years back, Arthur Smith – known to all as DJ don Artwork – casually decided to install a soundsystem and lasers in a random Rinse FM listener's living room. It was the start of something small and big at the same time. Having been an unsung hero of British dance for years (from the '90s garage scene to owning dubstep with Benga and Skream as part of Magnetic Man), this small-yet-epic party has made the DJ a star for the first time.
That unabashed, non-chin-strokey party vibe became the template for Art's House: his nomadic club strand that's grown via venues like The Nest and Dalston Roof Park into a raging UK-wide success. As well as hosting his very own festival in August, Artwork is about to embark on a 13-week residency at XOYO, so we had a chat with the king of unbridled fun to find out exactly what he thinks makes the perfect party. He made us do it at his gaff in Peckham, where he's had a sweet new bar installed. 'Fifty fucking quid! Can you believe it? It's the best thing I've ever seen. Having a bar in the house can be a bit of a problem, though…'
Artwork's guide to the perfect party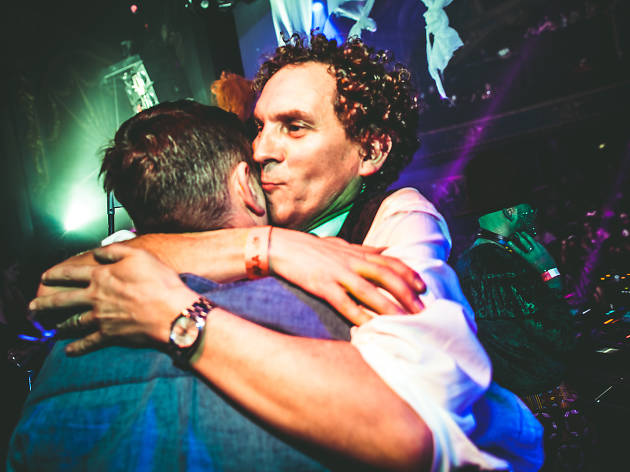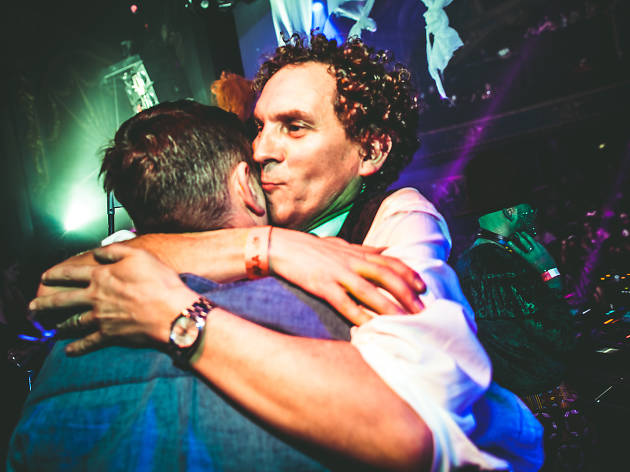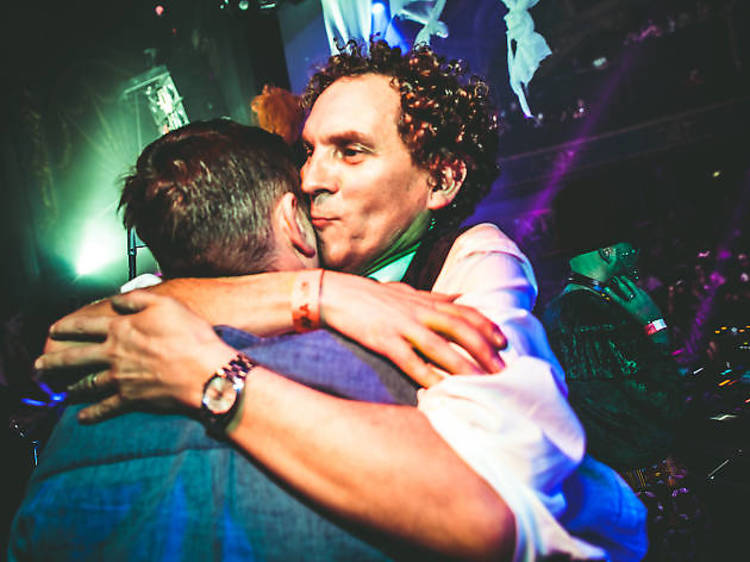 1. 1. Be nice to your guests
'I like partying in places that look a bit different. For Art's House, we decorate the venue with stuff from charity shops. Which is great because you're giving to charity. But people started demanding the decorations. They'd come up to the decks and go: "Can I have that picture there?" And I'm like, "Fuck it, go on, then.'' But now people turn up early and try and bagsy, say, a china rabbit. It's like getting requests, which I don't mind – all the people that come to my parties are cool, they're not idiots.'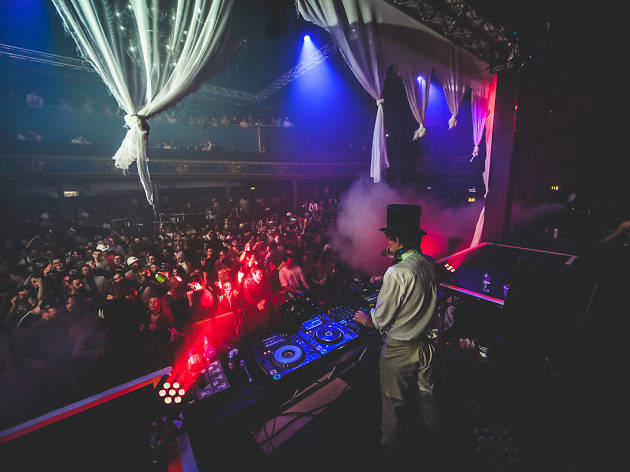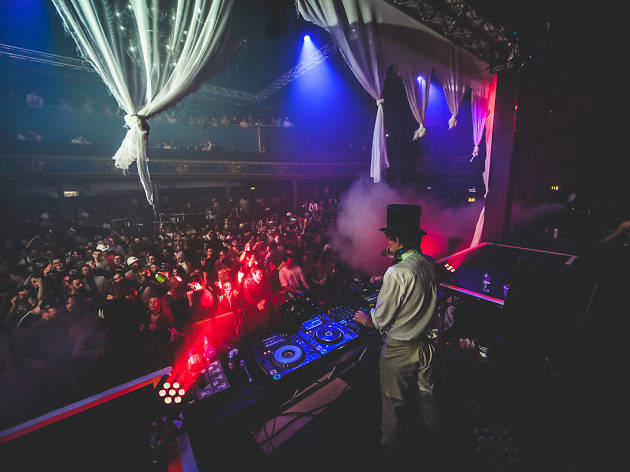 'I've always gone for playing stuff that just makes you wanna dance: disco, house, techno – it doesn't matter. But it's always got to be fun. And the warm-up slot is the most important part of the night. The first ten people on the dancefloor need to be having a great time so the next 20 catch the vibe from them. The first people through the door are usually there at the end. They're my favourite people.'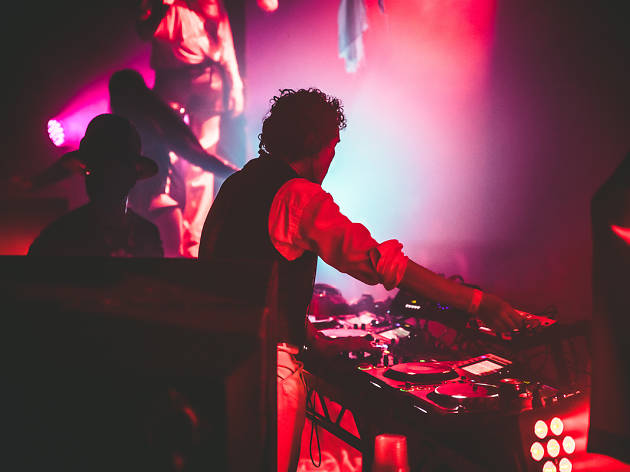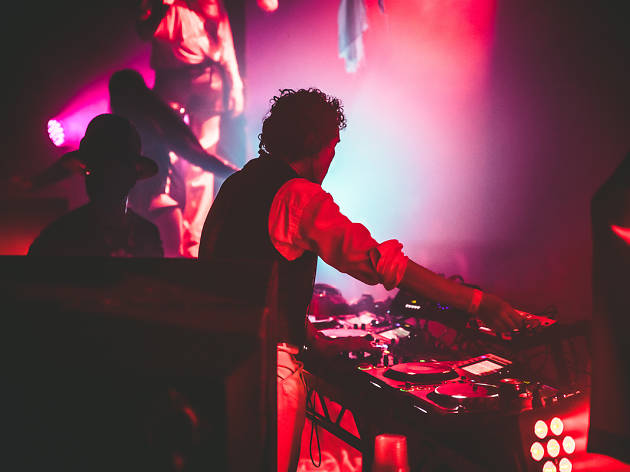 3. 3. Let there be light!
'Lighting is so important. Bad lighting can ruin a night. I always have a chat with the lighting engineer before I play anywhere and see what they're about. The lighting guy at Phonox is a genius – he's got a keyboard, three screens and he knows exactly what's happening. Disco balls are also the best things in the world: I'm getting one in the kitchen.'
© Space ibiza
4. 4. Don't forget: going out is a social experience
'The DJ isn't the whole part of the party, it's also about the people there. At Pikes in Ibiza [the legendary hotel-cum-club where Artwork had a weekly residency this summer] you can sit and chat to a group of people and someone will be 20 and another person will be 60, and you'll be chatting about the same stuff. Who would I have at my perfect party? Ooh, Freddie Mercury, Grace Jones and my mate Mehmet Mustard. Mem should be at every party.'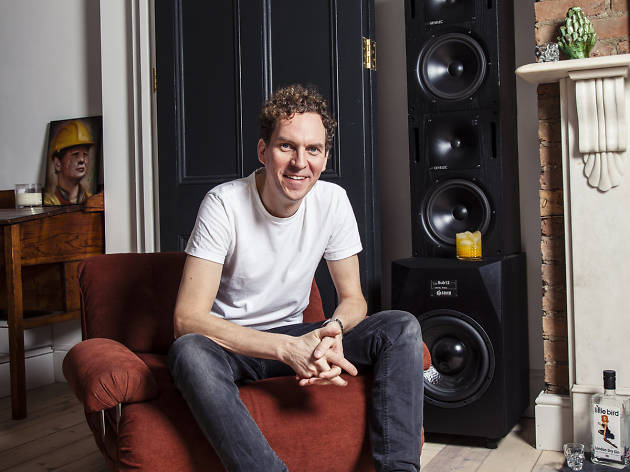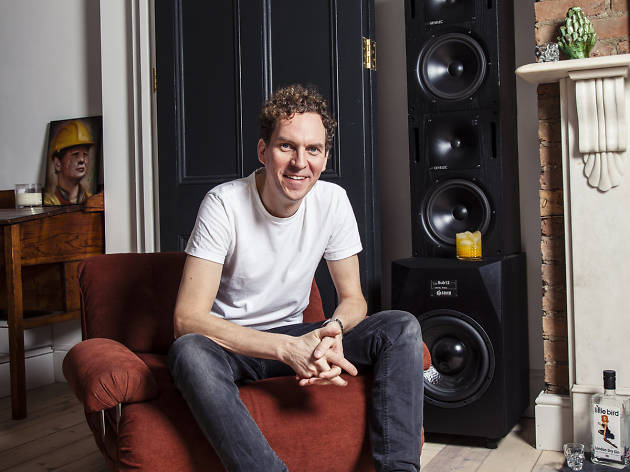 © Andy Parsons
5. 5. Check your equipment
'It's the number one rule (second to making sure there's enough loo roll). We got someone singing "White Christmas" at Art's House last year and we'd hired this amazing confetti cannon that was gonna fill the entire room with snow. She held up the mic up to sing and the cannon went [makes farting noise] and ditched about a handful of confetti. It was shit.'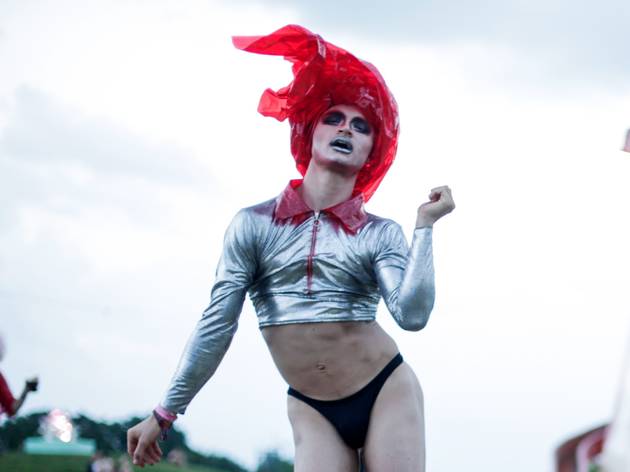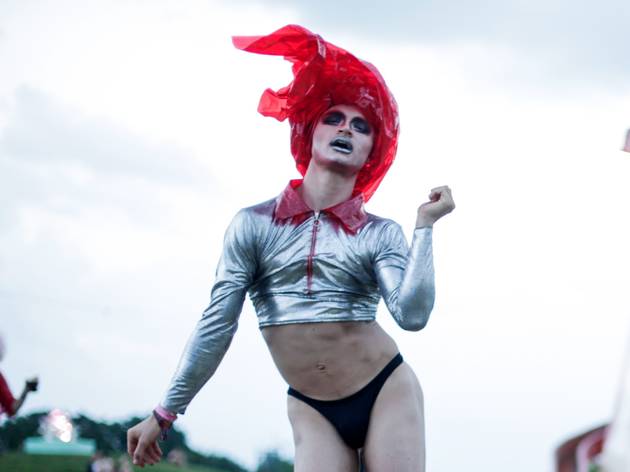 6. 6. Expand people's horizons
'Art's House tends to feature London drag legends like Lucy Fizz and Chester Hayes [drag queens from Savage and Little Gay Brother, that's Chester above]. The energy they bring to a party is incredible, they're like dynamite. When the queens come on to the stage you get young guys nudging each other like, "What the fuck is this?" but by halfway through they're on the stage dancing with them. Even if there's ten people that go home with a different perception to when they arrived, then that's amazing.'
Get better acquainted with your host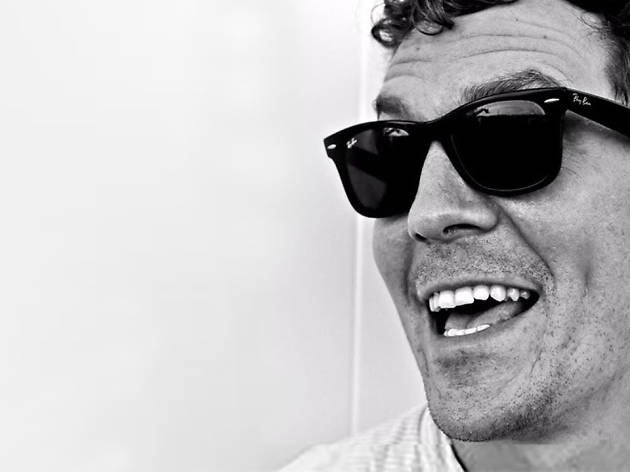 Everything you need to know about the dubstep doyen turned master of the funky house party.