April 2017: 30-year-old Debi Ghose – best known by her DJ name DEBONAIR – surveys the huge crowd in front of her in the cavernous space of Tate Modern's Turbine Hall and permits herself a smile. 'It was definitely one of the standout gigs of my career,' Ghose remembers of the evening she spent playing rare cuts to 10,000 people in one of London's most high-profile cultural institutions. The night was part of an event curated by NTS, an online radio station that broadcasts from a sticker-covered hatch in Dalston's Gillett Square.
A resident DJ on NTS since it began in 2011, Ghose has gone from getting booked by a listener to playing Panorama Bar (situated atop Berlin's legendary Berghain club – the DJ equivalent of entering Valhalla). Her ascendancy runs in parallel with the growth of the station that helped accelerate her already-burgeoning career.
Clandestine stations have clogged London's airwaves since the 1960s. Stations like Kiss, Rinse and Kool FM were amplifiers for British underground culture in the '80s and '90s – playing genres like jungle, garage and grime that were ignored by commercial stations. The reaction was huge. DJs often needed two phones because the lines for shows would get so full, and if a station threw a party, thousands of people would show up. 'We developed this culture out of nothing,' says Rinse FM founder Geeneus, 'and kept on pushing until the mainstream embraced it. Pirate radio was one of the biggest influences in our country and it has never been given the recognition it deserves.'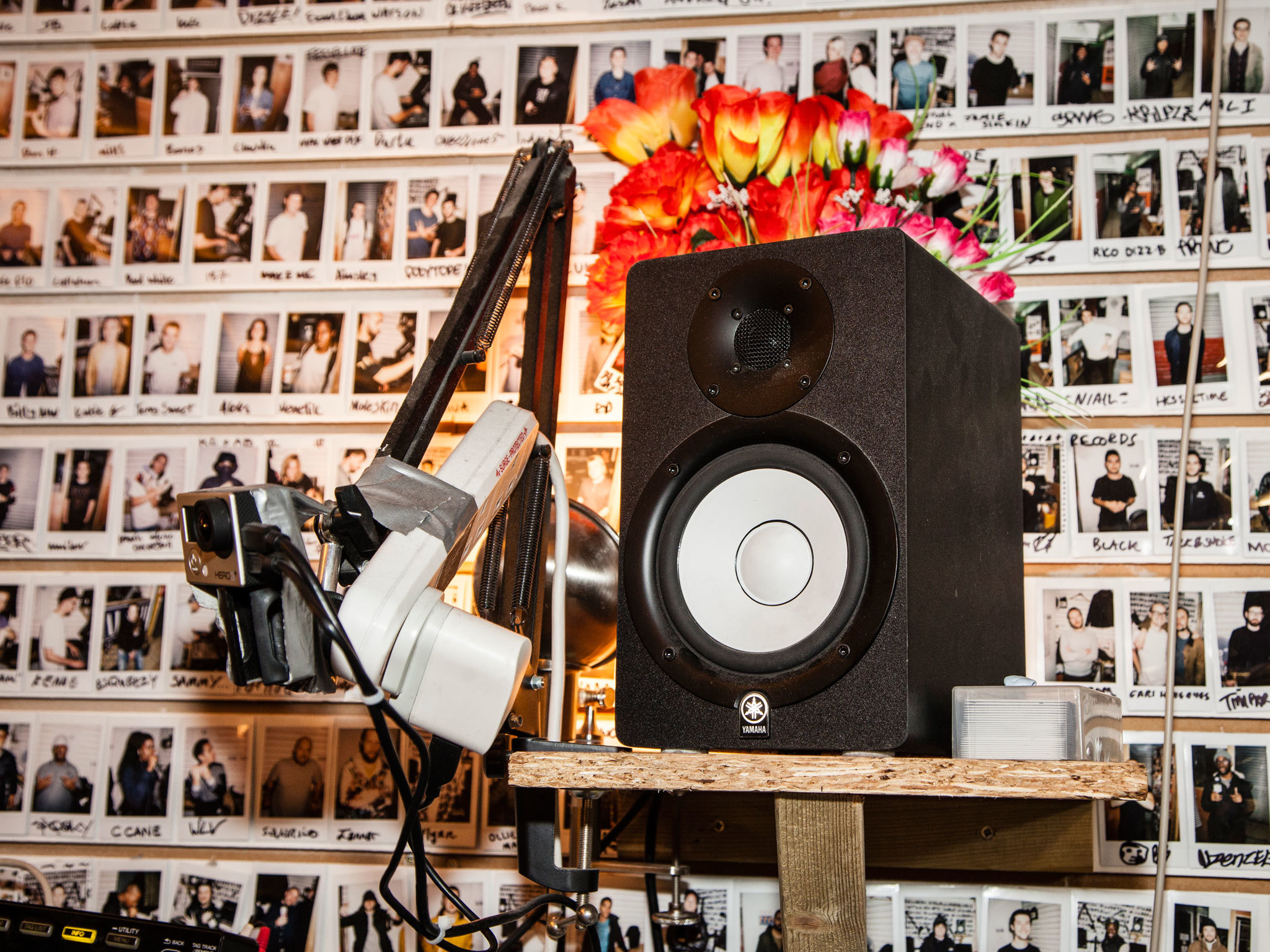 'We developed this culture out of nothing and kept on pushing until the mainstream embraced it'
Rinse FM founder Geeneus
Just a few years ago, the future of creative radio in London looked bleak. While Rinse started broadcasting online and gained a community licence in 2010, Geeneus says there was a sense that pirate radio had run its course. Stations were disappearing, not just because Ofcom was shutting them down, but because they lost their relevance once the internet meant you didn't need an FM frequency to share music. 'There was a stage when there was no one else to relate to,' says Geeneus. 'We could see the pirates dropping off and there seemed to be nothing coming after us.'
But Rinse wasn't alone for long. A new breed of radio shows, broadcasting online and on community stations, has arrived to shape our capital. And while numbers of stations don't yet match the hundreds of pirates that used to exist in London, it's a hint of exciting things to come.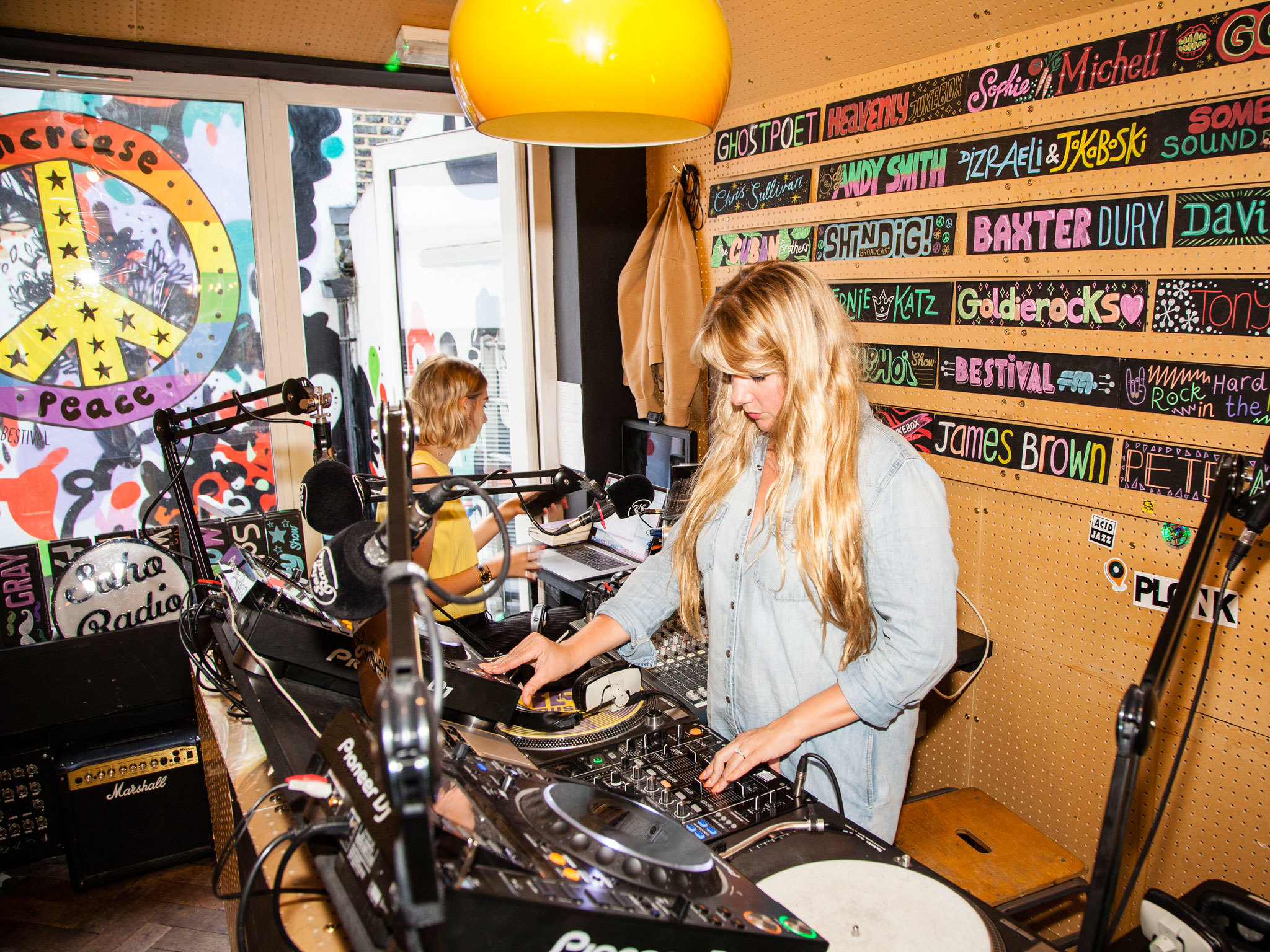 'Despite small budgets, we can create something alternate but parallel to the main FM players'
Rachael Bird, Soho Radio's station manager
Hackney's NTS now has more listeners than almost all online radio stations worldwide, even outranking commercial stations like Capital Xtra. It's expanded internationally, opening studios in Manchester, Shanghai and LA.
It's joined by stations across the city. Take Brixton's Reprezent, which was born out of a community radio project to help regenerate the area and is now a legit cultural force, staffed by mostly under-25s. Or Radar Radio, set up by Ollie Ashley, a former Rinse and NTS staffer. It's a breeding ground for young presenter talent. In Stoke Newington, there's Worldwide FM, set up by Gilles Peterson after decades at the BBC, and in central London, there's Soho Radio, which will be broadcasting from Bestival this month. 'Despite small budgets, we can create something alternate but parallel to the main FM players,' says Rachael Bird, Soho's station manager. 'Our consumers want to listen to radio via apps and podcasts.'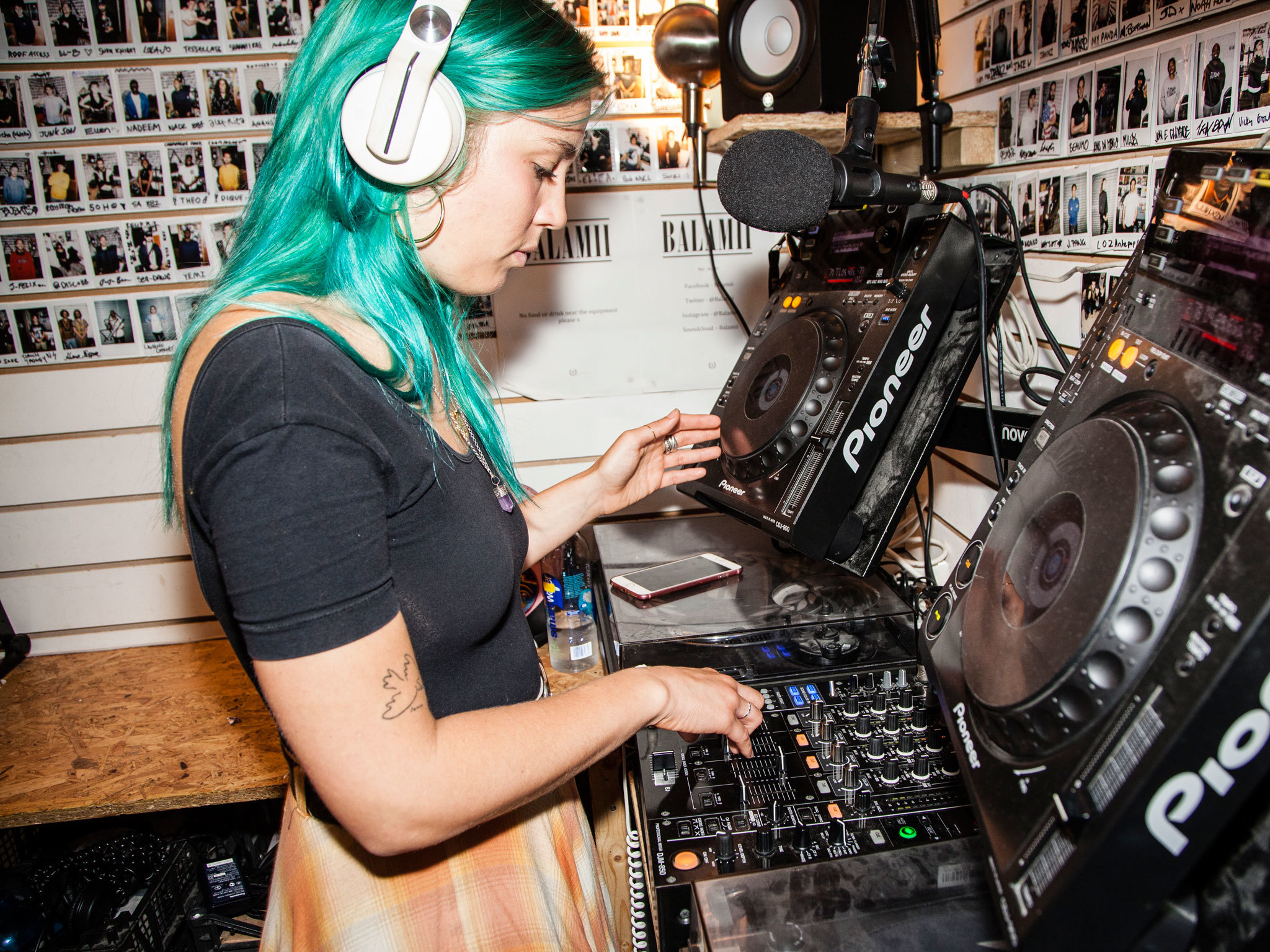 'When we set up Balamii, commercial radio wasn't relevant. That's still the case'
Balamii founder James Browning
Then there's Balamii, which is helping to enshrine Peckham as the hottest cultural spot south of the river while broadcasting out of an arcade just off Rye Lane.'I'm from south London and the station has deep ties there,' says James Browning, its founder. 'The first people on the station were friends from the area and it's grown from there. When we set up Balamii, commercial radio wasn't relevant. That's still the case.'
Just like the pirates that came before them, many of the new stations are formed from a desire to share music you won't hear elsewhere. Over 70 percent of the music played by NTS isn't available on Spotify or Apple Music. Instead, people with excellent taste, like Debonair, share the music that they discover with the world. It's reflected in the nerdy way many stations are curated. All NTS shows are archived according to genre – from yacht rock to free jazz to leftfield techno. At Balamii they provide track IDs so every song can be looked up online.'We cater to a subculture of music fans who want to hear something different to the mainstream. That's who we care about, and who we're committed to,' an NTS spokesperson says. (They prefer to identify as a collective to reflect the fact they're speaking for the NTS community.)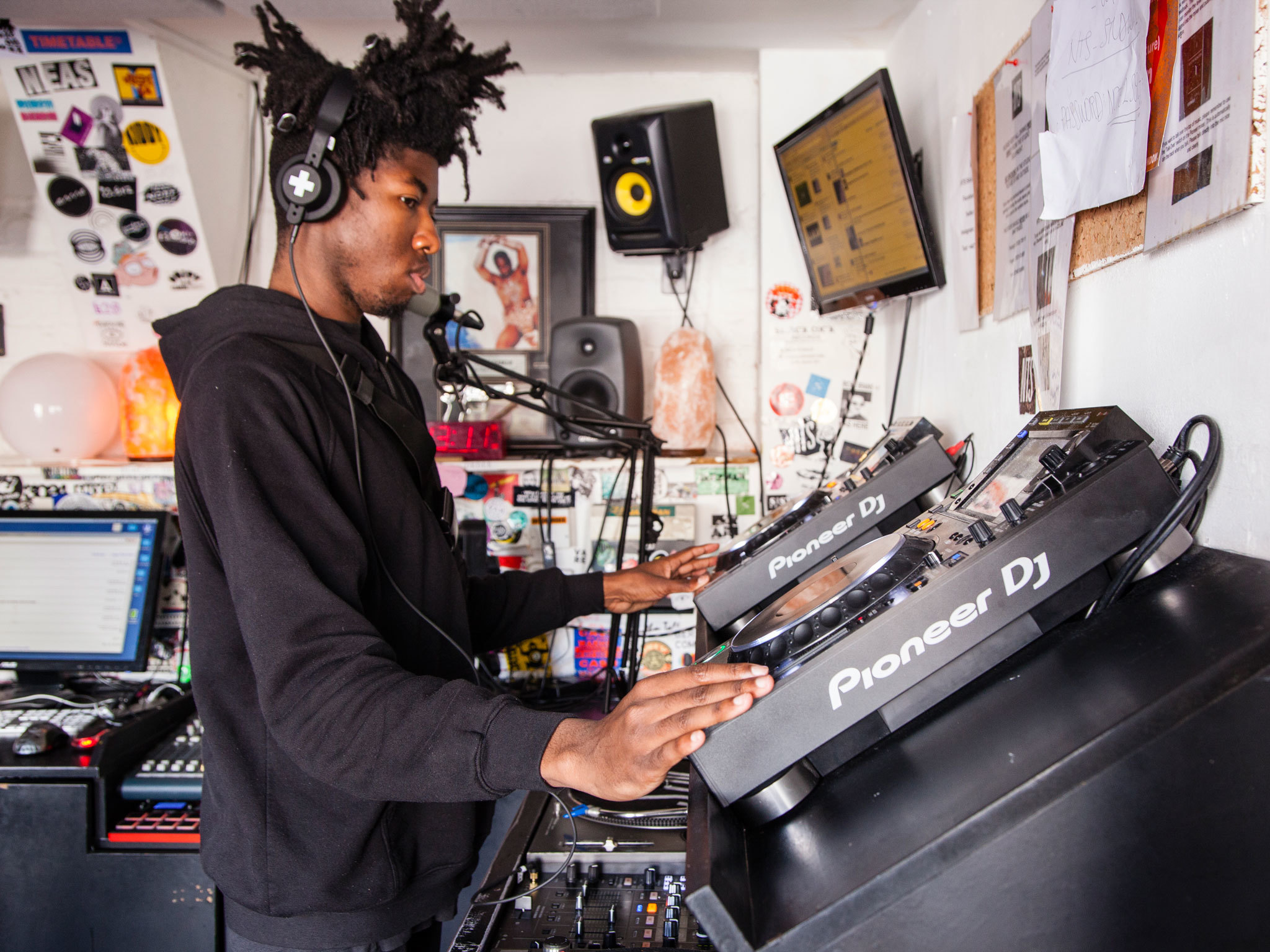 'We cater to a subculture of music fans who want to hear something different to the mainstream'
An NTS spokesperson
The group spirit behind the stations has been part of their success. Unlike commercial radio, London's upstarts are mostly staffed by volunteers. NTS can't pay its residents, but the exposure that comes from being an in-house DJ brings paid opportunities. Balamii, on the other hand, is funded by subs from resident DJs, meaning everyone who has a show contributes to keeping the station alive. 'It's not a lot and it scrapes by,' says Browning. 'But we're looking into sponsorship.'
The love put into making shows is reflected in the loyalty of the subcultures they serve. 'It's been my pleasure to connect with listeners around the world,' says Debi Ghose. 'Some of them have been with me so long, they feel like friends.' These followings have helped stations grow empires beyond the airwaves. Geeneus puts Rinse's ability to bridge the gap between old-gen and new-gen radio down to the brand running a label and managing artists as well as having an FM frequency. Meanwhile, the new breed of stations are putting on events and collaborating with festivals and fashion brands. Even traditional cultural institutions are wising up to radio as an art form. Balamii runs a jazz series at Dulwich Pavilion, NTS has programmed Tate Modern's Tate Lates series since 2016, and Rinse FM curated a day of installations and performances for the Tate Exchange. 'We're not just a radio station,' says Geeneus. 'We're a culture.'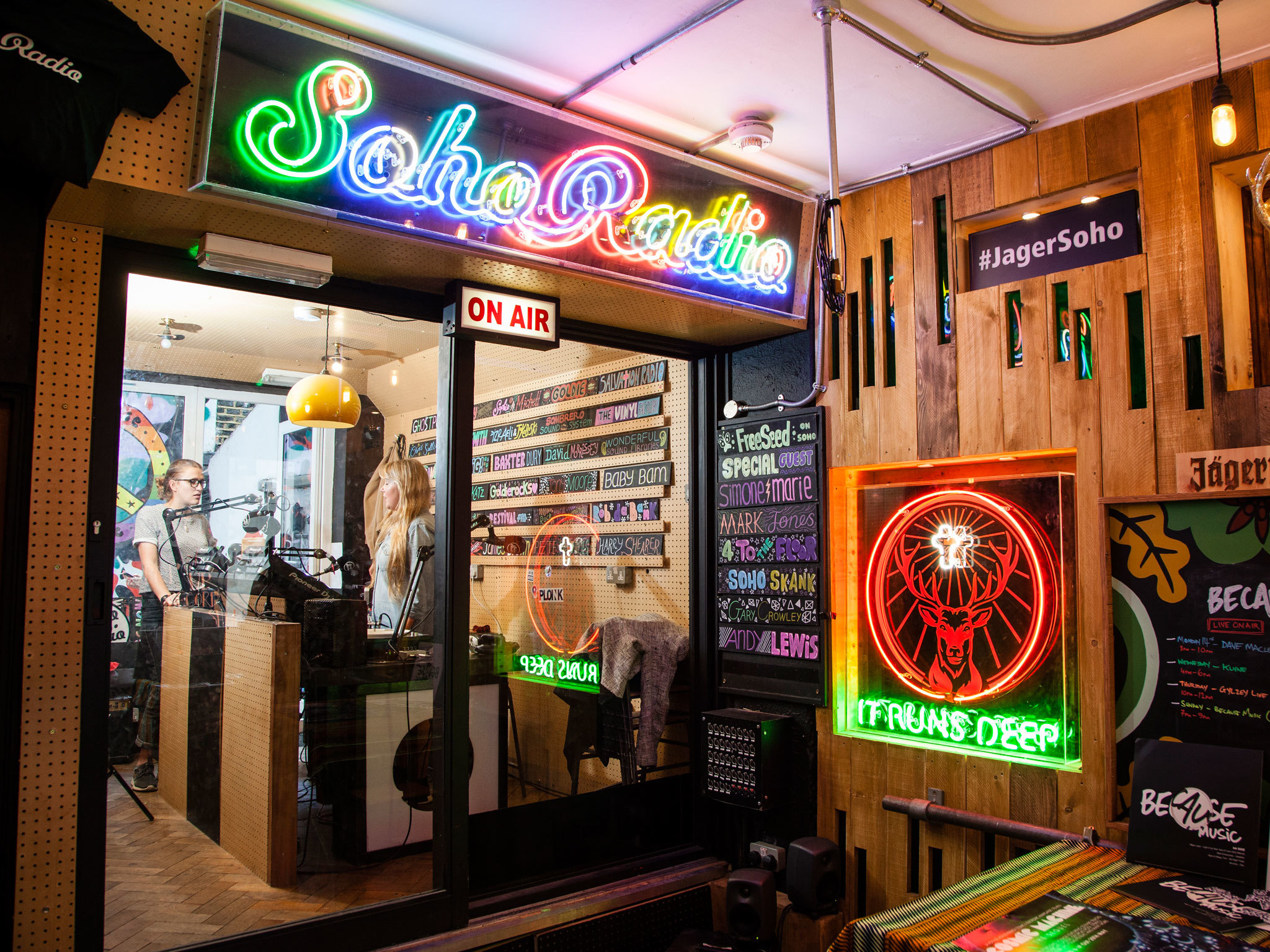 'Some of my listeners have been with me so long, they feel like friends.'
DJ Debi Ghose
Our homegrown radio scene is the envy of the world and it's rapidly becoming the dominant cultural force in the capital. It's proof there's still an audience for lovingly curated music out there, even if it's easier to book a tubby bloke to play Top 40 hits. But that's not all. This radio revival demonstrates that communities can beat big businesses, and – just like in the days of pirate radio – it's helping build a global audience for our city's underground artists and DJs, like Ghose. 'London's music scene is healthy at the moment,' concludes Browning. 'Very, very healthy.'