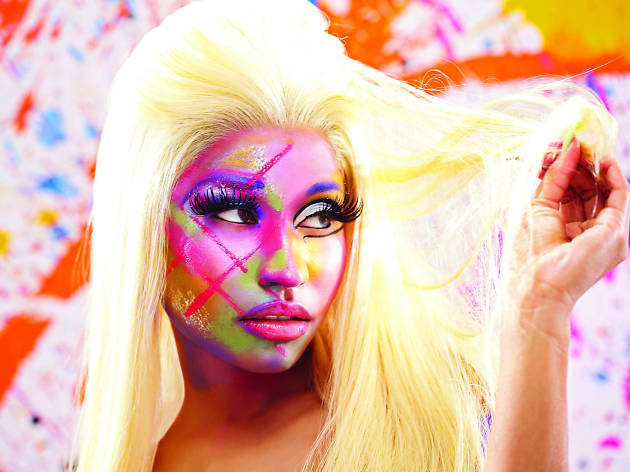 The 20 best Nicki Minaj songs
From pop singles to deep rap tracks, we pick Nicki's greatest hits – the very best Nicki Minaj songs
Coming straight out of Queens in the late noughties, Nicki Minaj has become one of the biggest entertainers in pop. And in a relatively short space of time we've already seen enough to put together this list of the best Niki Minaj songs. Take, for example, the butt-heavy 'Anaconda' video, which broke the internet last year and her latest album 'The Pinkprint', which was streamed 17 million times in the US during its first week of release. But we shouldn't forget that Nicki first broke as a quickfire rap MC, and that she's got serious rhyming skills to go with her larger-than-life pop persona.
Sexually empowered, outspoken about gender equality and genuinely multi-talented, Nicki Minaj shouldn't be underrated. Here's our tribute: the 20 best Nicki Minaj songs, ranging from pop bangers to pulsing hip hop, with guest appearances by Minaj groupies like Eminem and Drake.
Scroll through our countdown of the Top 20 Nicki Minaj songs, and then vote for your favourite in our online ranker poll. Warning: contains ass.
The 20 best Nicki Minaj songs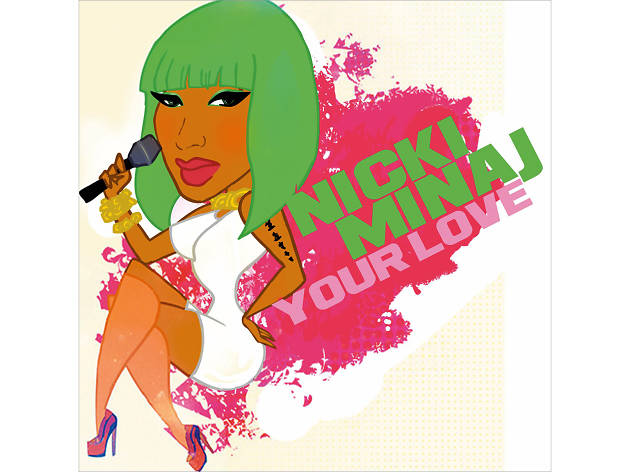 Released when she was mainly known for her fiery guest appearances, this rap ballad introduced us to Minaj's softer side and became her first chart hit as lead artist. Over an instantly recognisable sample from Annie Lennox's 'No More I Love Yous', she delivers a run of lovestruck couplets that reference everything from 'Die Hard' to, um, the Bible. The 'shorty' in question must have been a helluva guy.
Killer rhyme: 'Shorty Imma only tell you this once, you're the illest,/And for your love Imma die hard like Bruce Willis'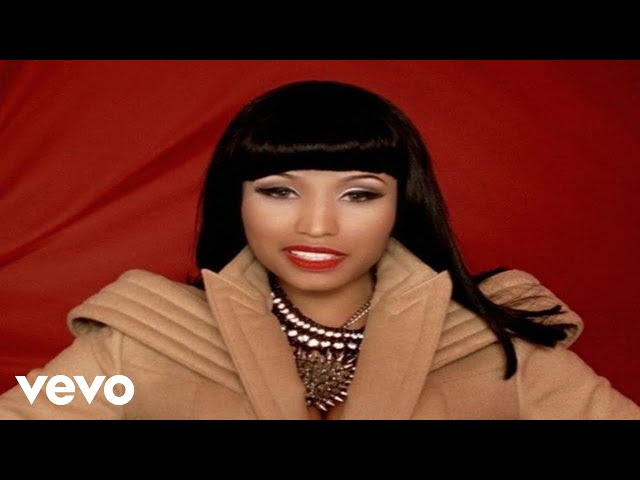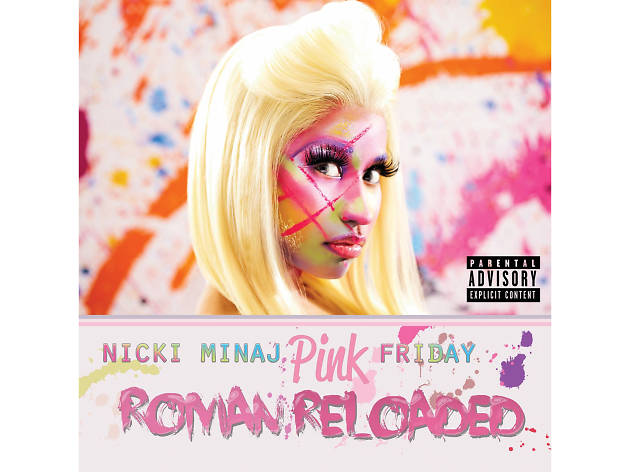 19. 'Come On a Cone' (2012)
This bonkers brag track from Minaj's second album, 'Pink Friday: Roman Reloaded', had to be heard to be believed. After boasting about her cash, sales figures and fashion cred, Minaj taunts a rival with the childish but effective line: 'If you wasn't so ugly, I'd put my dick in yo' face!' Spare a thought for Lil Kim, who was almost certainly the target of Minaj's, er, thrusts.
Killer rhyme: 'When I'm sitting with Anna, I'm really sitting with Anna,/Ain't a metaphor punchline, I'm really sitting with Anna!' (That's 'Vogue' editor Anna Wintour, obviously.)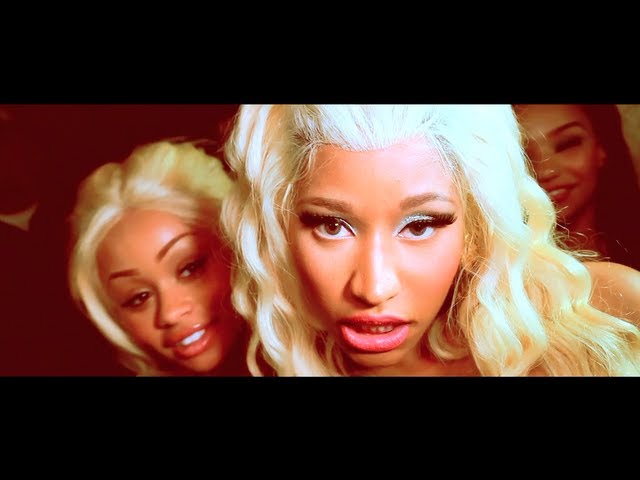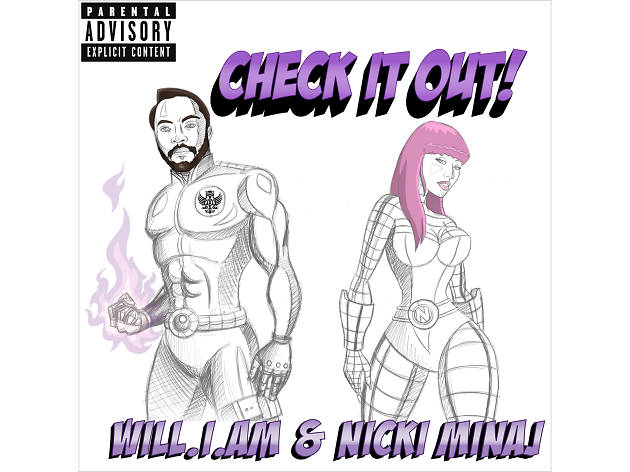 18. 'Check It Out' (2010)
Minaj scored her first big UK hit with this Will.i.am collaboration, on which the pair take turns telling us how awesome they are over a gleefully cheesy sample from The Buggles' 'Video Killed the Radio Star'. 'Check It Out' isn't the Minaj track you play in front of your mates, but it is one you find yourself listening to on drunken bus rides home.
Killer rhyme: 'Man, I can't even count all of these hundreds,/Duffel bag every time I go to Sun Trust'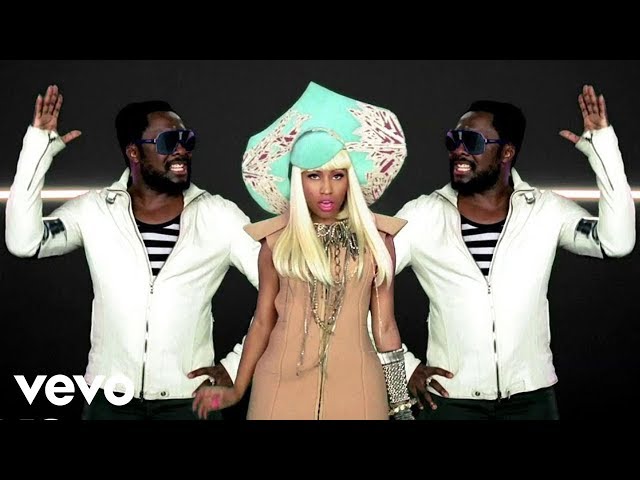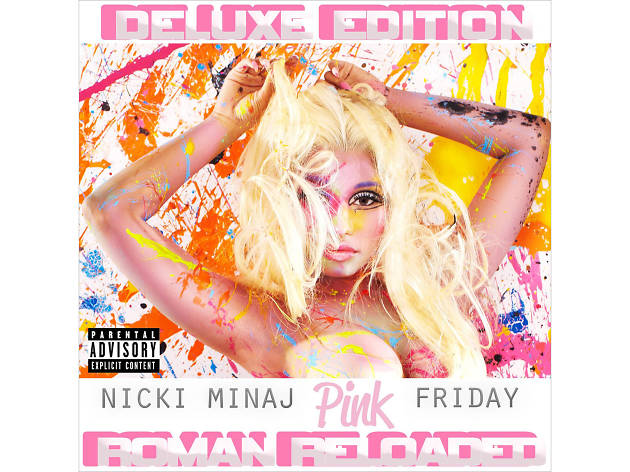 17. 'Marilyn Monroe' (2012)
As a singer, her critics joke, Nicki Minaj makes a great rapper. But her Auto-Tuned vocals actually suit this plasticky but affecting pop ballad, on which she blends confessional lyrics with some clever references to Marilyn Monroe. It's vintage Minaj: even when she's being vulnerable, she still compares herself to a huge Hollywood icon.
Killer rhyme: 'Call it a curse, or just call me blessed,/If you can't handle my worst, you ain't getting my best'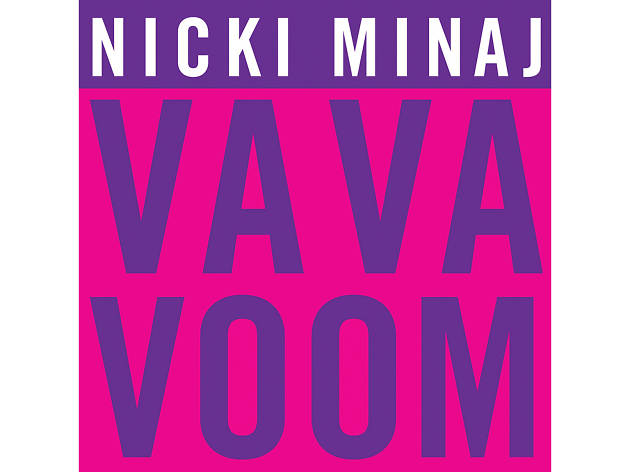 Originally intended to be the lead single from Minaj's 'Pink Friday: Roman Reloaded' album, 'Va Va Voom' was shelved in favour of 'Starships', eventually getting a release six months later. Better late than never, then: with its lusty lyrics and crunchy-sweet chorus, this is one of Minaj's most satisfying straight-up pop songs.
Killer rhyme: 'I know that he got a wife at home,/But I need just one night alone'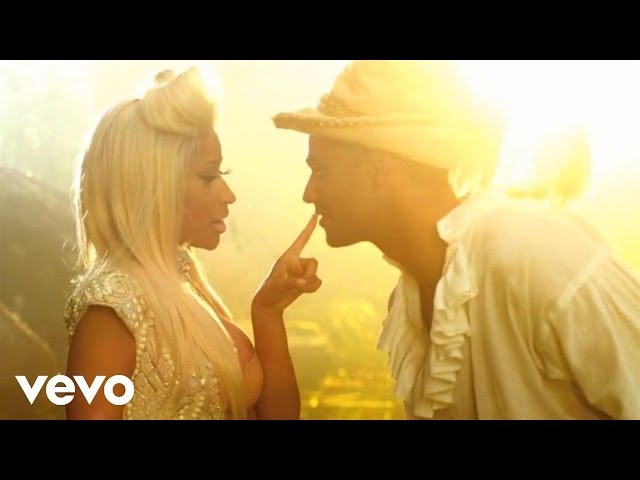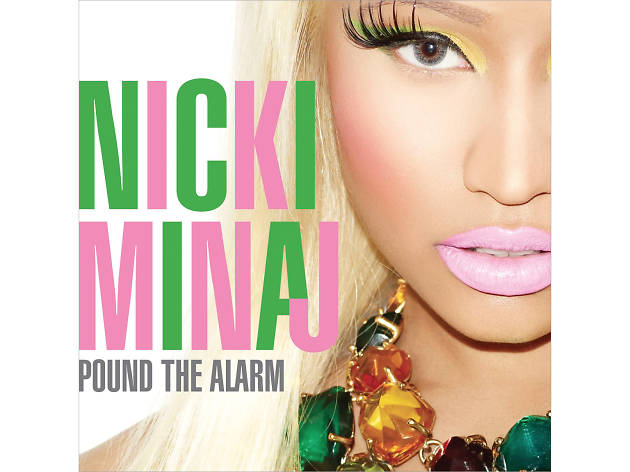 15. 'Pound the Alarm' (2012)
Minaj swaps rap for Europop on this fabulously trashy banger from 'Pink Friday: Roman Reloaded'. 'Pound the Alarm' comes from the same gene pool as 'Starships' (both songs were produced by Gaga collaborator RedOne), though it's possible that this hymn to drinking, dancing and 'getting sexy and hotter' might be even less subtle. Put it this way: on verse one, Minaj rhymes 'sneaker' with 'Ibiza'.
Killer rhyme: 'Bottle? Sip! Bottle? Guzzle!,/I'm a bad bitch, no muzzle!'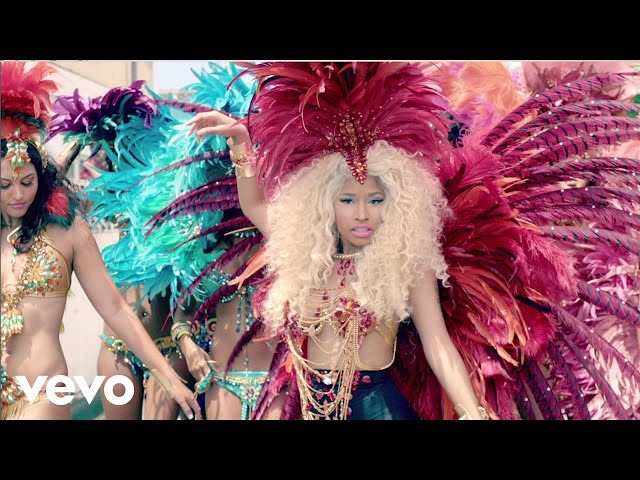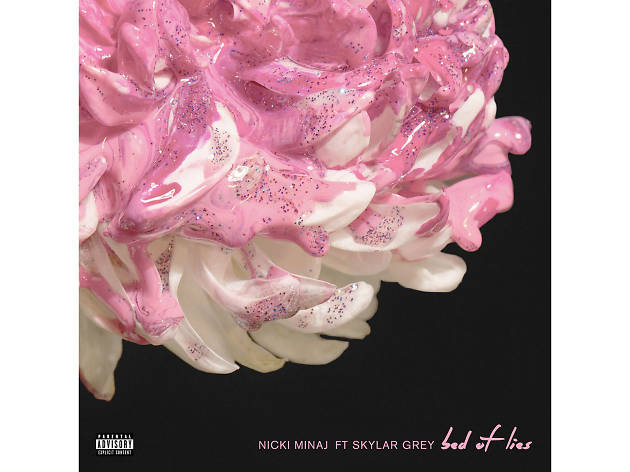 Apparently fuelled by her split from long-term boyfriend Safaree Samuels, 2014's 'The Pinkprint' album is Minaj's most subdued, with this melancholy ballad a definite highlight. Flanked by a haunting chorus from singer-songwriter Skylar Grey, Minaj dissects a failed relationship with gripping honesty, keeping her rhymes tight even when she starts getting angry on the second verse.
Killer rhyme: 'You was with me way before I hit a quarter mil' in it/Put you in the crib and you ain't never pay a bill in it'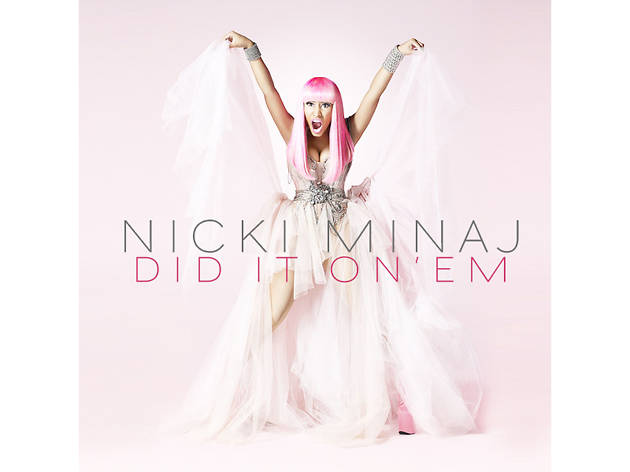 13. 'Did It On 'Em' (2010)
A stand-out from Minaj's debut album, 'Did It On 'Em' features some of Minaj's most feisty and jaw-dropping rhymes. 'If I had a dick, I would pull it out and piss on 'em' she snarls over a halting hip hop beat. But this track is also notable for showing what a wonderful weirdo she is. Who else would come up with a hook like 'Put your number twos in the air if you did it on 'em'? Gross, yes, but also kind of amazing.
Killer rhyme: 'If you could turn back time – Cher/You used to be here but now you gone – Nair'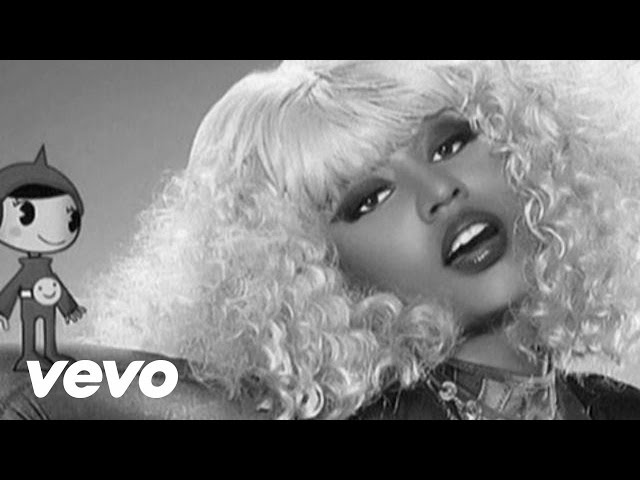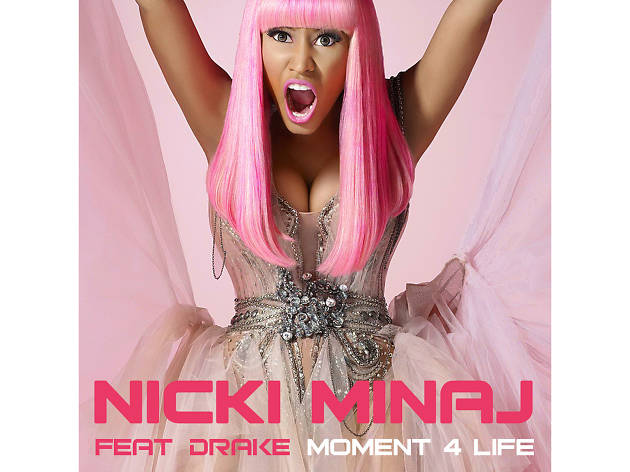 12. 'Moment 4 Life' (2010)
Another triumphant highlight from 'Pink Friday', this Grammy-nominated track finds Minaj and labelmate Drake toasting their success over swelling strings and swaggering hip hop beats. What makes 'Moment 4 Life' so affecting, though, is the fact that it's wistful as well as boastful. When Minaj sings: 'I wish I could have this moment for life,' she's acknowledging that she knows it won't last forever.
Killer rhyme: 'Ain't being cocky, we just vindicated,/Best believe that when we done, this moment will be syndicated'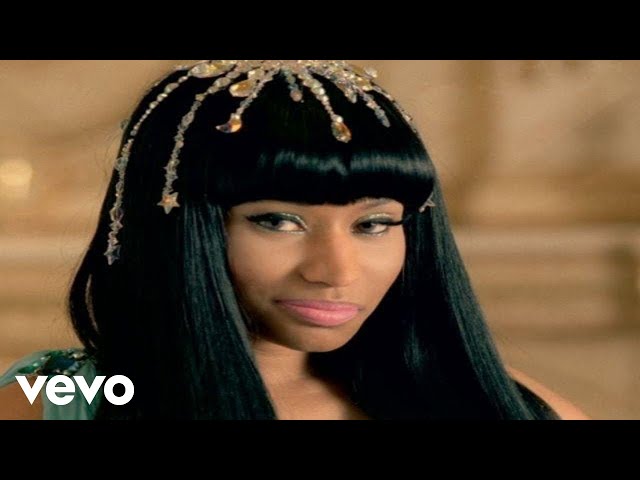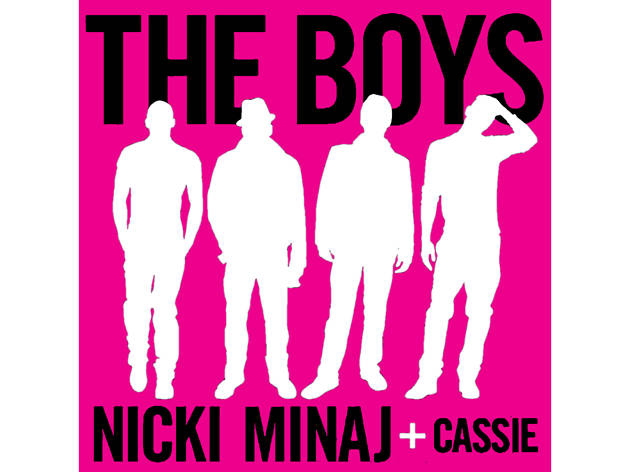 This collaboration with R&B singer Cassie flopped commercially on both sides of the Atlantic. That's a shame, because 'The Boys' is an inventive folk-pop-dancehall hybrid featuring some snappy lines about guys who misguidedly flash their cash. Minaj gets bonus points for completing her final rhyme with a reference to '90s sitcom 'Blossom'.
Killer rhyme: 'You couldn't even be tripping, you can't afford a vacation/I'm out in Haiti with Haitians, I go to Asia with Asians'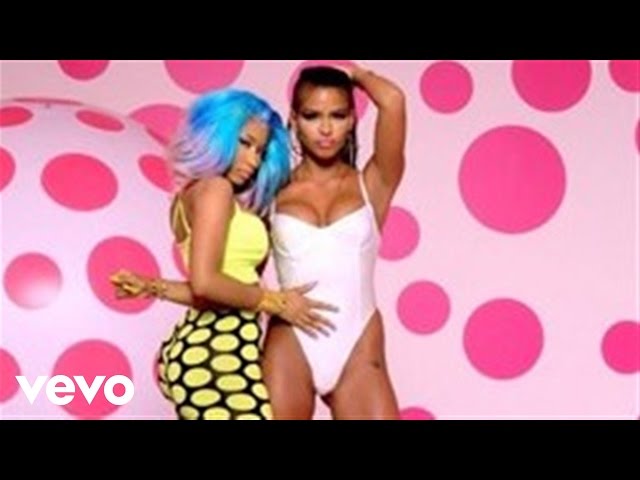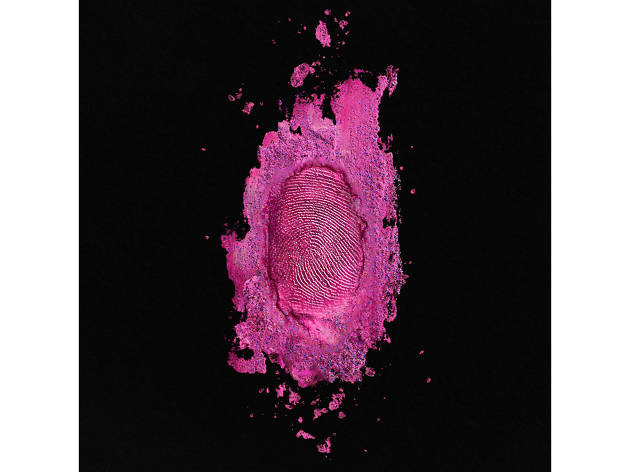 10. 'All Things Go' (2014)
Minaj opened 'The Pinkprint' album with her most personal moment to date. Spacious beats place the spotlight firmly on her lyrics, which reference an early abortion, the rapper's strained relationship with her mother and losing a young cousin to a 'senseless act of violence'. Minaj's image can be cartoony, but this fearless rap confessional is a startlingly human counterpoint.
Killer rhyme: 'Cherish these nights, cherish these people,/Life is a movie, but there'll never be a sequel'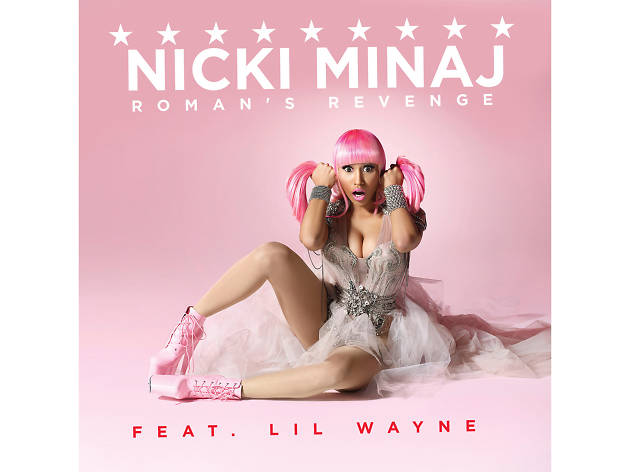 9. 'Roman's Revenge' (2010)
Teaming Minaj with Eminem was always going to be explosive, but who knew it would also be so strange? Minaj delivers her verses in character as 'lunatic' alter ego Roman Zolanski, while Em serves up a typically potty-mouthed cocktail of sexual violence and gay-baiting. Then at the end, Minaj introduces us to Roman's 'mother', Martha, who proceeds to tell them off in a dodgy English accent. Brilliantly batshit.
Killer rhyme: 'Word, that bitch mad 'cause I took the spot?/Well, bitch, if you ain't shitting, then get off the pot'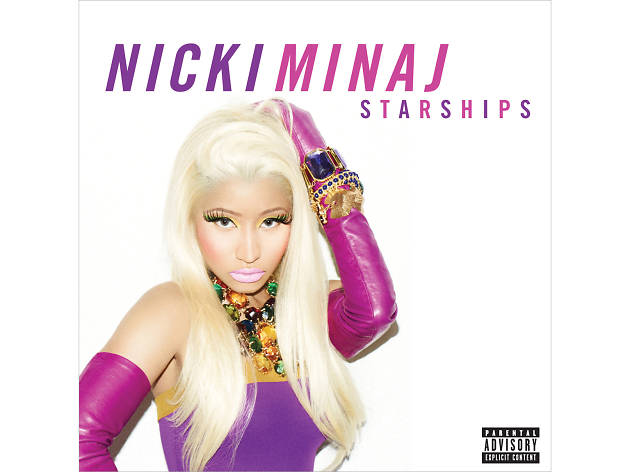 Minaj's highest-charting UK single (it peaked at Number Two) is probably her most polarising. With its thumping beats, rave breakdowns and throwaway lyrics, is 'Starships' the sound of a hugely talented rapper selling out, or simply Minaj showing off her pop smarts? The answer may well depend on how many drinks you've had.
Killer rhyme: 'I'm on the floor, floor, I love to dance,/So give me more, more, till I can't stand.' (Okay, it's not one of her best.)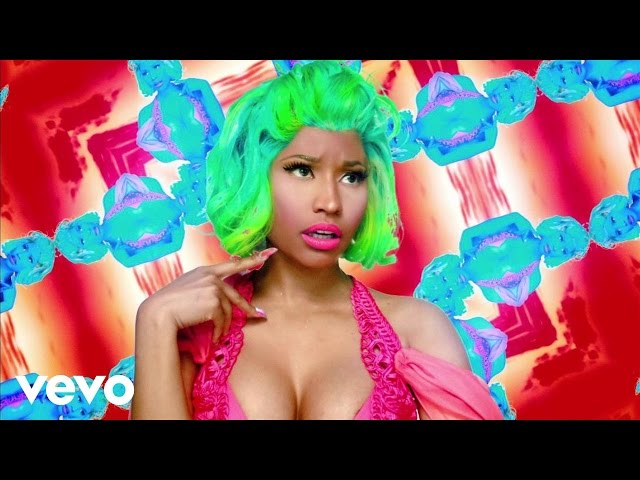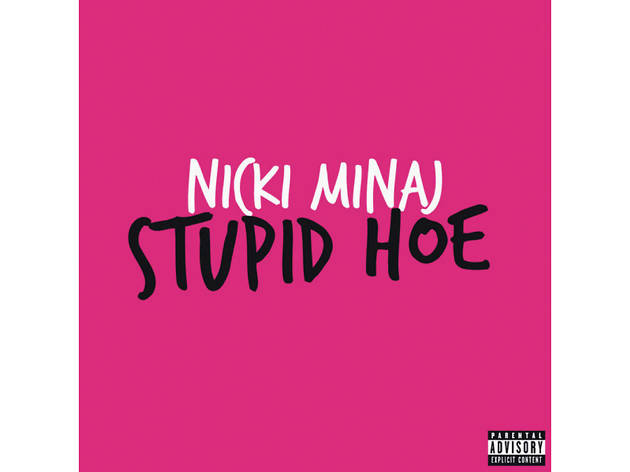 Perhaps her most vicious diss track, 'Stupid Hoe' finds Minaj spitting zingers over a frenzied electro-hop beat. Once again, it's her old rival Lil Kim getting it in the neck. On the fourth verse, Minaj even compares her to Baby Bop – a dinosaur puppet from 'Barney & Friends'. Ouch.
Killer rhyme: 'Bitch talkin' she the queen when she lookin' like a lab rat,/I'm Angelina, you Jennifer, come on bitch you see where Brad at?'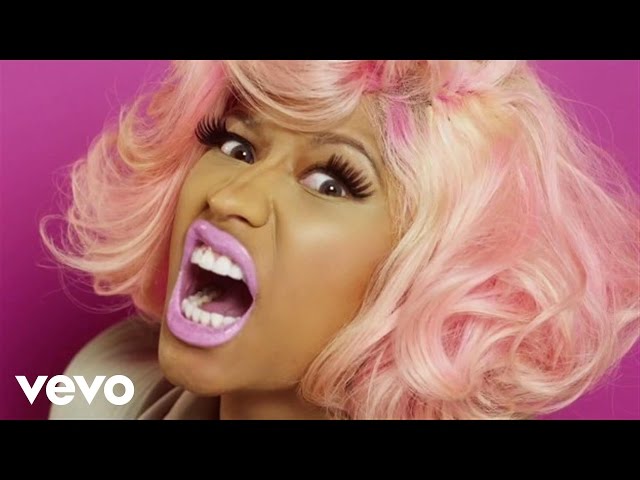 6. 'Girls Fall Like Dominoes' (2011)
Minaj shows her bloody-minded side on this underrated early single. Swiping the enormous chorus from The Big Pink's slightly sexist 2009 hit 'Dominos', she builds a swaggering girl power anthem around it, giving shout-outs to strong female role models including Madonna and Beyoncé. It's smart, subversive and a lot of fun.
Killer rhyme: 'And if I just wanna talk Imma hit up Monique/If I need a bad bitch, Angelina Jolie'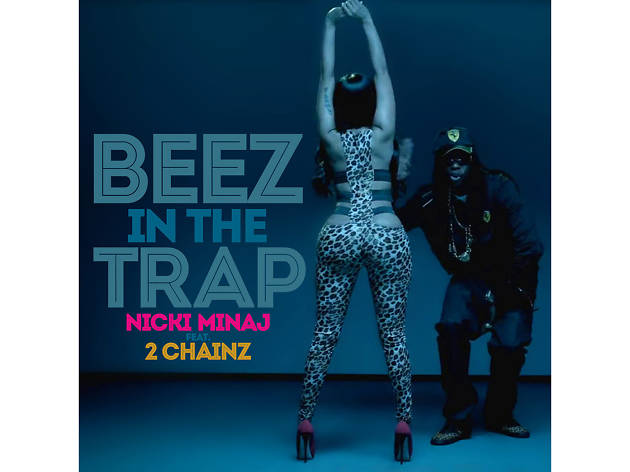 5. 'Beez in the Trap' (2012)
This minimal rap jam from 'Pink Friday: Roman Reloaded' is all about Minaj's earning power – 'the trap' that she's in, apparently, 'relates to anywhere where you get your money'. Though she's known for her fast and frantic rhymes, 'Beez in the Trap' shows Minaj can also be compelling when she chills her delivery and plays it cooler.
Killer rhyme: 'Bitches ain't shit and they ain't sayin' nothing/A hundred motherfuckers can't tell me nothing'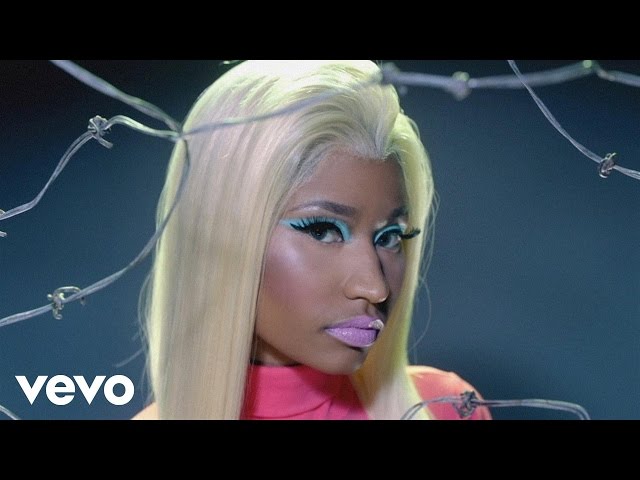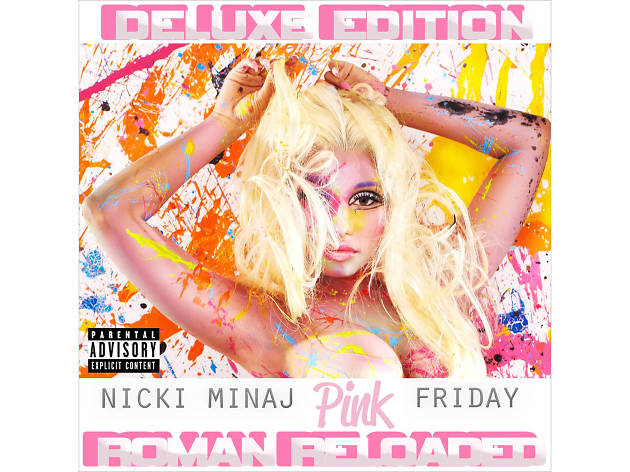 4. 'Roman Holiday' (2012)
Minaj opened her second album with this freaky 'rap opera' starring her deranged alter ego Roman Zolanski and his long-suffering English mother, who sings a snippet of 'O Come, All Ye Faithful' halfway through. 'Roman Holiday' walks a tightrope between thrilling and ridiculous, but there's no faulting Minaj's ambition – we seldom get this kind of thing from Pitbull, do we?
Killer rhyme: 'Anyway, stylist, go get Bulgari/I am the ultimate svengali'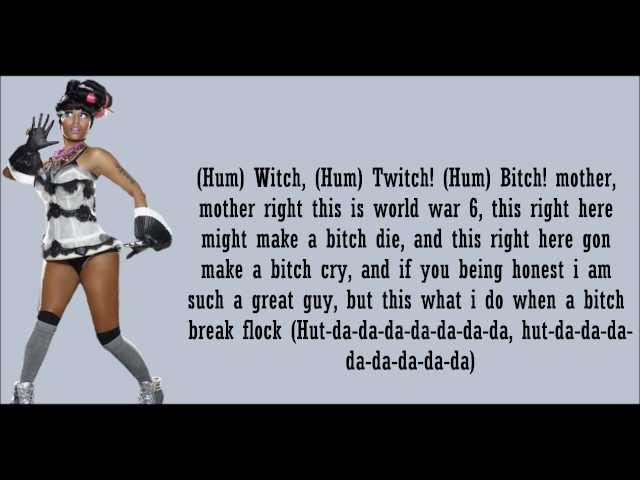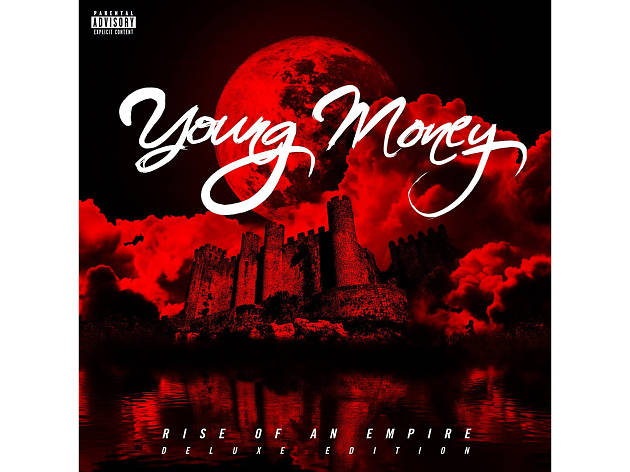 Recorded for her label's 2014 compilation album, 'Young Money: Rise of an Empire', this corrosive hip hop track showcases Minaj at her menacing best. Her target? Inadequate males who exaggerate their wealth, lie about their sexual history and spend too much time 'looking at my ass' to recognise her rapping talent. It's a searing and expert riposte to hip hop's lingering misogyny.
Killer rhyme: 'I don't want sex, give a fuck about your ex/I don't even want a text from y'all niggas'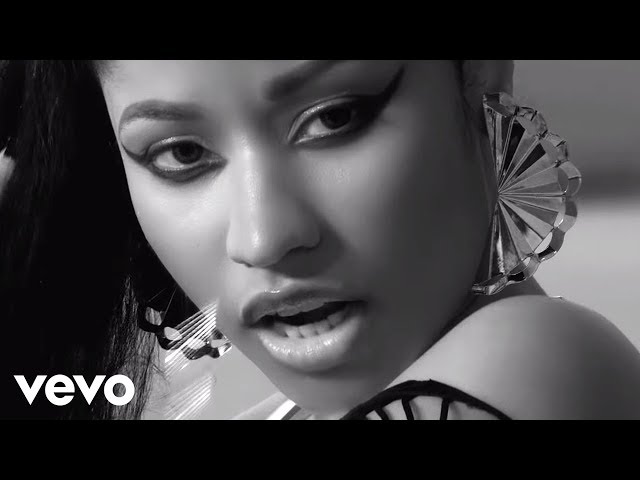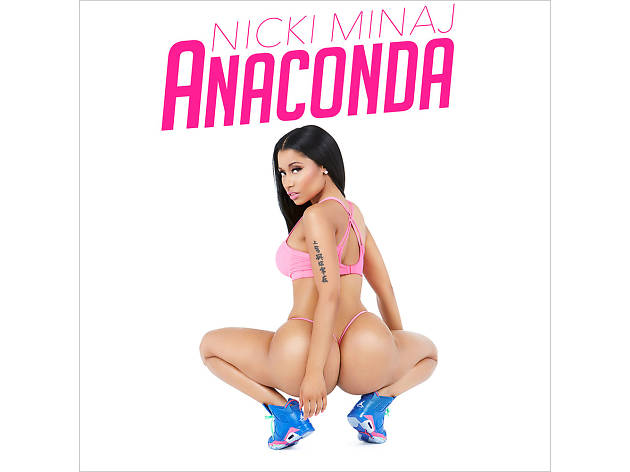 Minaj's celebration of the 'big fat ass' is almost as ludicrous as its artwork. She doesn't so much sample Sir Mix-a-Lot's '90s hip-hop classic 'Baby Got Back' as reinvent it for the twerking generation – complete with extra hooks, dick jokes and a self-satisfied cackle at the climax. The end result is dangerously infectious, as anyone caught mouthing along to the words on public transport will know.
Killer rhyme: 'He toss my salad like his name Romaine/And when we done, I make him buy me Balmain'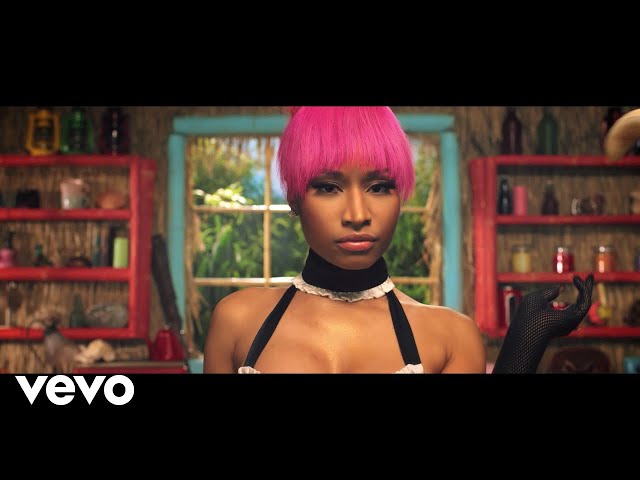 Though it originally only appeared on the deluxe edition of 'Pink Friday', 'Super Bass' became the album's biggest hit, hitting the Top Ten in the US and UK. It's Minaj's greatest song because it represents the best synthesis of her rap talent and her pop appeal, wrapping rapid-fire rhymes about a guy who's 'pelican fly' in a perfect bubblegum package. No exag: 'Super Bass' could be the best summer jam of the last five years.
Killer rhyme: 'He cold, he dope, he might sell coke/He always in the air but he never fly coach'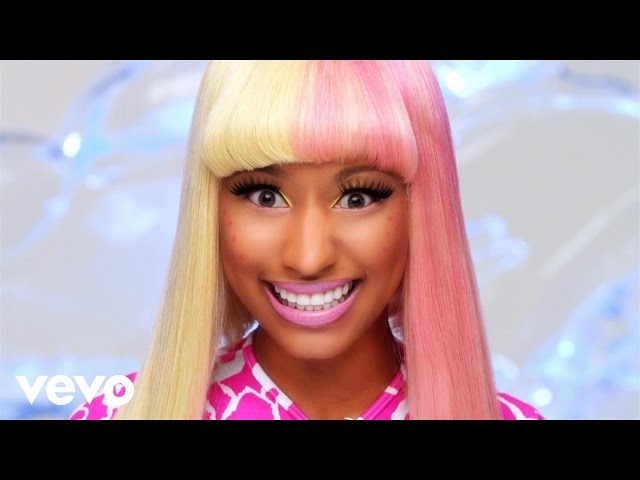 What's your top Nicki Minaj song?
Support Time Out
We see you're using an ad-blocker. Ad revenue is Time Out's main source of income. The content you're reading is made by independent, expert local journalists.
Support Time Out directly today and help us champion the people and places which make the city tick. Cheers!
Donate now