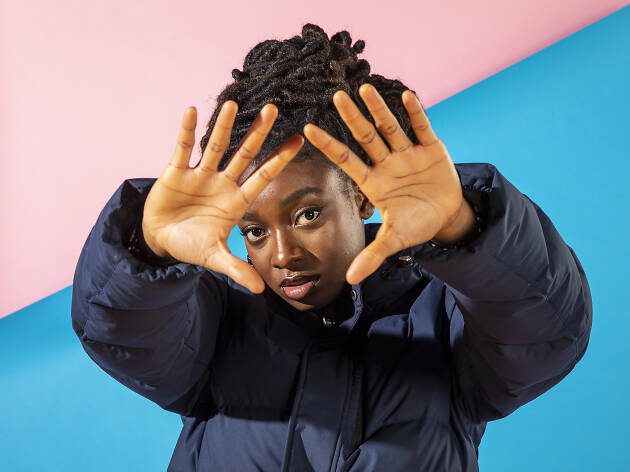 Little Simz on growing up in London and writing a love song to the capital
Little Simz's fans include Gorillaz and Kendrick Lamar, but there's no way she is getting complacent. We spoke to the London-born rapper about coming of age
'Listening to Dizzee and Kano, eating chicken and chips, hanging around Finsbury Park, Highbury and Angel,' laughs Little Simz, real name Simbiatu 'Simbi' Ajikawo. She's reminiscing about the teenage years that inspired '101 FM', a song from her album 'Grey Area', due out in March. The laid-back hip-hop track remembers her time spent coming up in the UK rap scene: taking buses to the studio, skipping fares on trains and playing PS2. It's a big-hearted love song to the capital.
Born to Nigerian parents in Islington, Little Simz is an alumna of St Mary's Youth Club on Upper Street, a training ground for talents including her friend actor Letitia Wright. Simz's star looks likely to rise as high. By the age of 24, she's released three mixtapes, eight EPs and two albums. She has toured with Gorillaz and staged two huge London festivals, Welcome to Wonderland I and II, featuring music, art and talks. It's a prodigious output for someone so young, but it's not like the former CBBC star to kick back. We caught up with Simz ahead of her show at Alexandra Palace, up the road from where she grew up.
Kendrick Lamar described you as 'the illest doing it right now'. Did you see your career change after?
'I definitely did notice a change, but his statement didn't make me complacent or comfortable. It was more like fire in my belly if anything. It made me more hungry and determined because I was aware: "Okay, if he's said that, you better not make him look silly. Really show people what you're capable of." There were some eyes on me, but more fire in my belly.'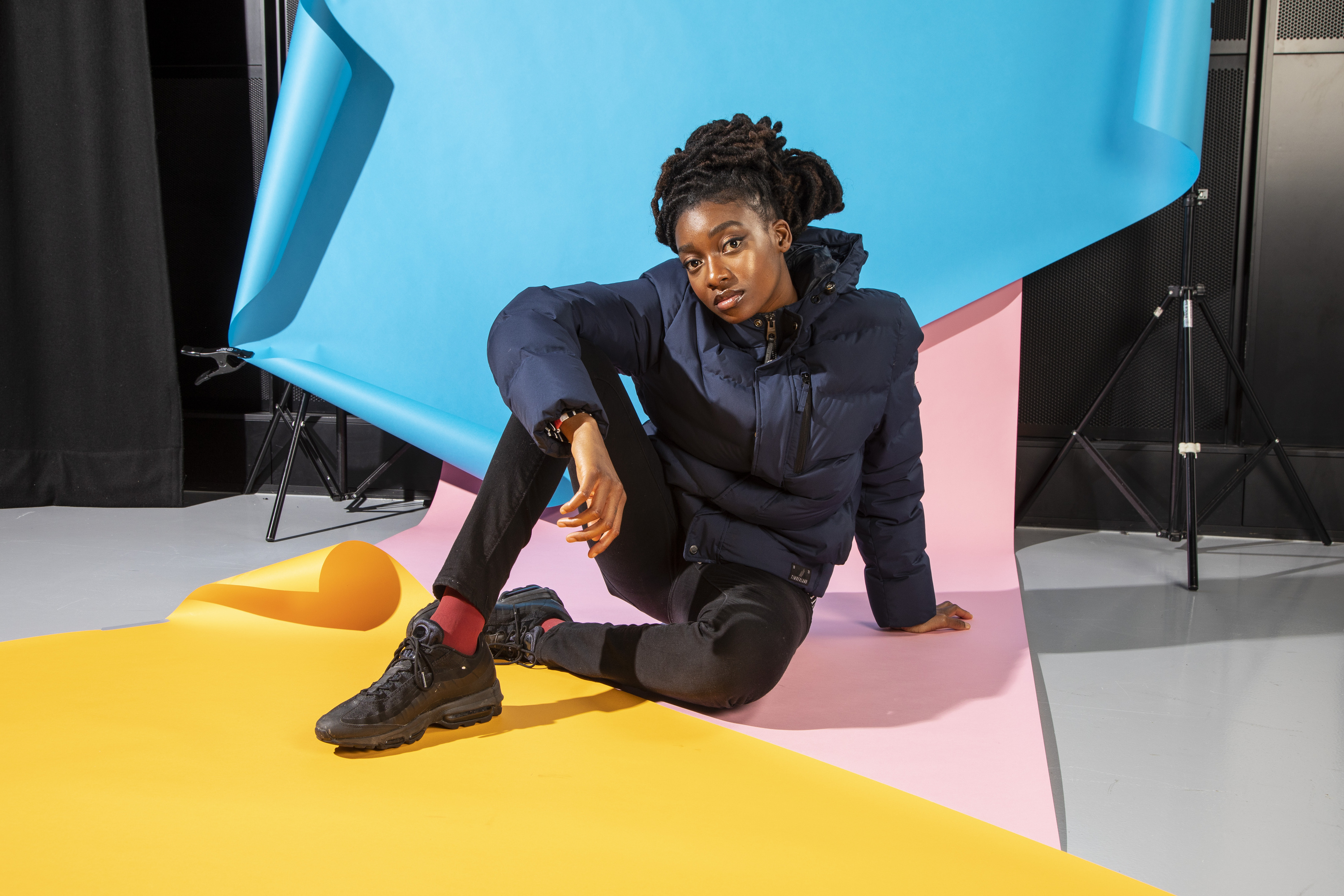 'What do I miss about London when I'm away? Tesco! My meal deal'
Can you still remember the teenage years that inspired '101 FM' clearly?
'100 percent! In that track I talk about how nostalgic those days were for me at 15 and 16, going to do radio sets and to my friends' house parties, and what we used to wear back then. It's funny because when I go Stateside, people tell me it's their favourite song. I find that crazy. I didn't even expect them to understand some of the words I'm saying. It's proof that music travels, and people get it because they feel it as well.'
What do you miss about London when you're away from the city?
'Tesco! My meal deal. And hearing the London accent. Just being able to say things as I've grown up saying them and people getting what I mean, instead of having to explain certain words or phrases.'
You posted a picture of you when you were a kid, posing with Estelle. So many of the artists you hung out with when you were at St Mary's have gone on to become huge. How's that?
'In terms of black music and black culture, we're getting heard a lot more. For example, Letitia Wright winning a Bafta: she's someone from our community that's grown up local. It's great for young people especially to see that we can reach greater heights. You're not bound to your circumstances and situation. It's so nice to see people you've grown up with doing so well.'
Is it true you auditioned for the role of Shuri in 'Black Panther'?
'Yeah, I auditioned. I didn't get it, obviously, Letitia got it, but that's still a win for me, you know what I mean? Her wins are my wins, and my wins are her wins. That's how I see it within our community and our scene.'
'You never think you're going to tour with the people you grew up listening to'
You guys go way back, right?
'I've known Letitia for years! From school times. I can't even remember how we met – probably through youth club. I shot her for the cover of "Selfish" [the first single from "Grey Area"]. We maintained a really good friendship. She's wicked talented and super-nice.'
How do you think London has changed since then?
'It's a shame that youth centres, places like St Mary's, aren't really around. I'm a product of them. Growing up I was lucky enough to have places like that as an outlet for my creative side.'
You toured with Gorillaz. What was that like?
'Everything you'd imagine it would be: nerve-wracking, exciting. There were a few pinch-me moments. Just to be able to perform in front of so many people each night was something I'd always dreamed of, and to do it with Gorillaz... I mean, I grew up on Gorillaz! You never think you're going to tour with the people you grew up listening to.'
Tell me about the pinch-me moments.
'Definitely when I performed at The O2 arena. When I was young I remember going to see J Cole there. I was one of the first people in the queue from like 1pm and the show didn't start until 9pm. Now to be the person on stage – it's a bit surreal, isn't it? But I always knew in the back of my head I was going to get there.'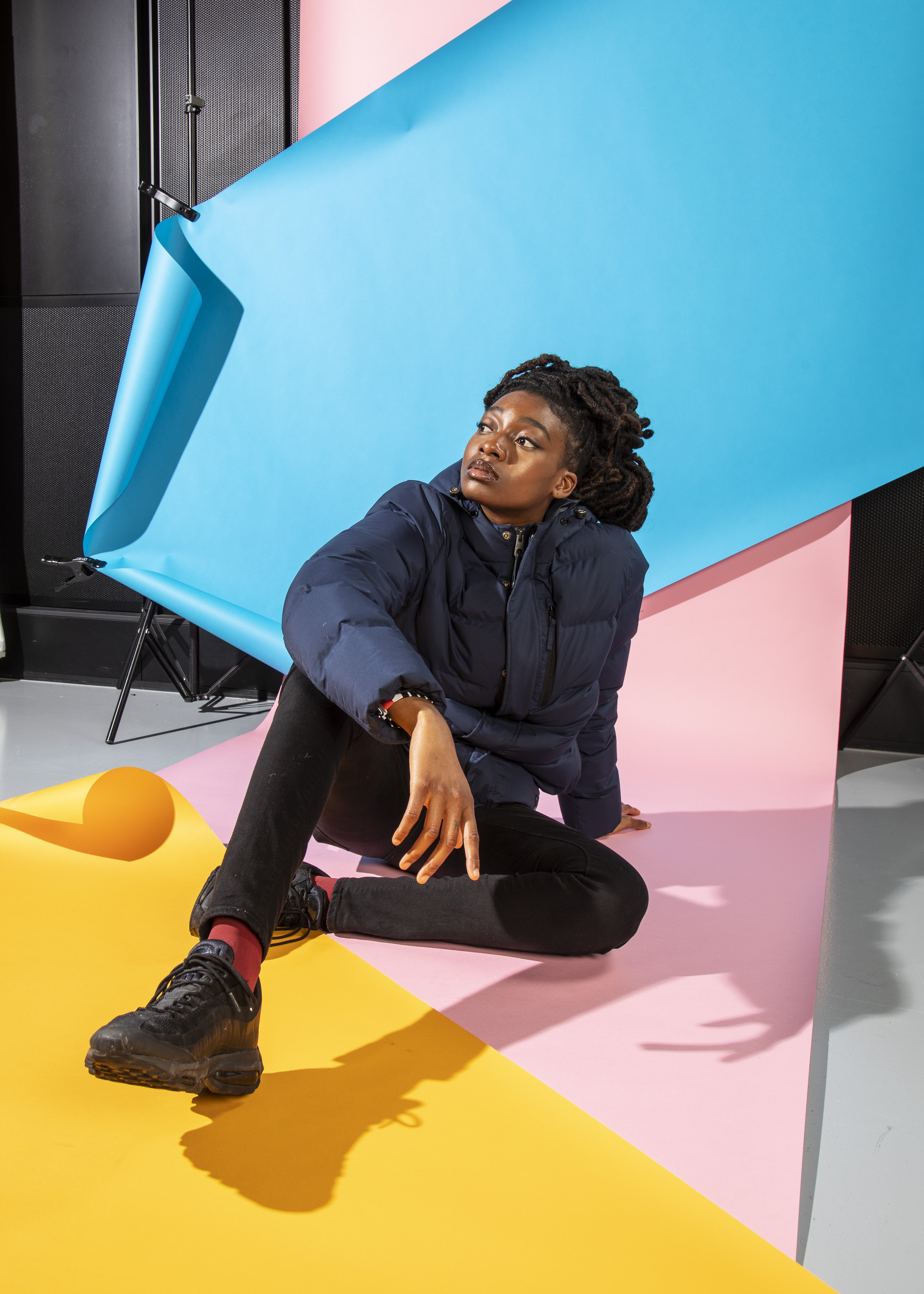 'I decided to have my own form of therapy and just write'
You made 'Grey Area' right after your Gorillaz tour. What was that like?
'The process for me was more like therapy. I'd been touring for so long and I hadn't been in one place. When I went in to make that album, I was at home, I came off social media and I honed in on getting my thoughts and feelings out.'
There's a track on the album called 'Therapy'. Is making music therapy for you?
'I remember being told I should go see a therapist. I didn't understand why I should go and pay money to talk to someone on their clock. I decided to have my own form of therapy and just write. [The track] talks through the perspective of me imagining what it would be like to go to a therapy session with someone taking notes. That's not to say I'm against it. I'm just not there yet.'
Lastly, what can people expect from the album?
'It's a coming-of-age album. It's about peeling back layers and tapping into deeper sides of myself. Things that I once loved, turns out I'm not even that into anymore. And things I was so certain I didn't like, I don't mind. And as I get older, there's going to be more of that. I thought I was so sure of myself, I thought I knew myself – but it turns out you don't.'
Little Simz' album Grey Area is out in March. She plays with Jungle at Alexandra Palace on Thu Feb 21 and then All Points East on May 24.
More great music in London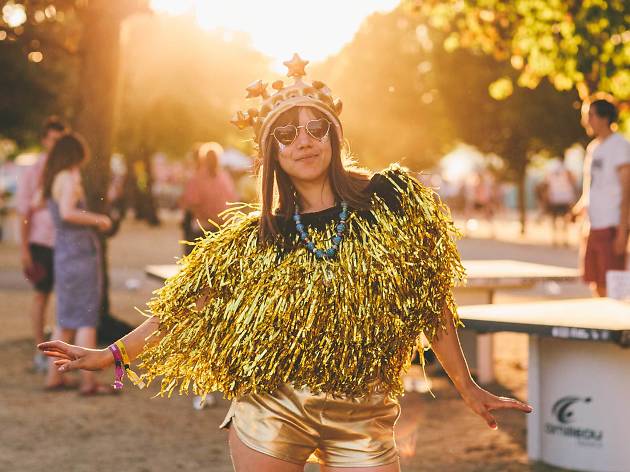 Because after a long day of sun and debauchery there's nothing better than a warm shower and your own bed
Support Time Out
We see you're using an ad-blocker. Ad revenue is Time Out's main source of income. The content you're reading is made by independent, expert local journalists.
Support Time Out directly today and help us champion the people and places which make the city tick. Cheers!
Donate now