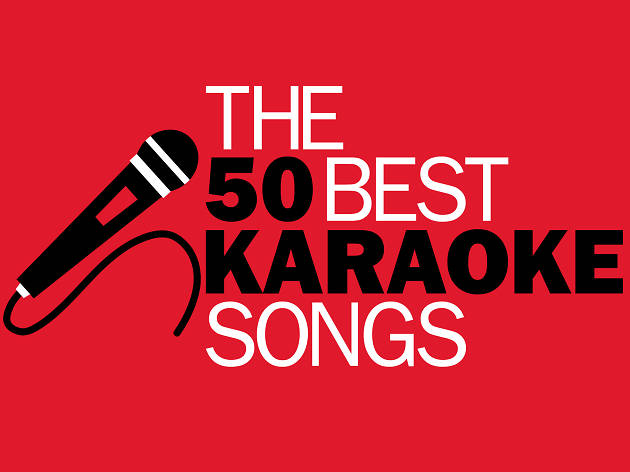 The 50 best karaoke songs
Warm up those vocal cords, take a swig of something strong, and show us what you've got
Here's a fact for you: people like singing together. Always have. From an old-fashioned kness-up around a piano to a campfire singalong or a Christmas carol concert, singing together is a thing humans are into. So it makes sense that karaoke is among the world's most loved leisure activities.
We've put together a playlist of the greatest karaoke songs available to mankind – party songs, love ballads, hip hop hits, rock anthems and duets – and sequenced them for a pitch-perfect karaoke experience. Find your favourite, check out our list of London's best karaoke venues to find the perfect stage, and then it's time to grab the mic, knock back your drink, panic-eat a handful of crisps… and let rip.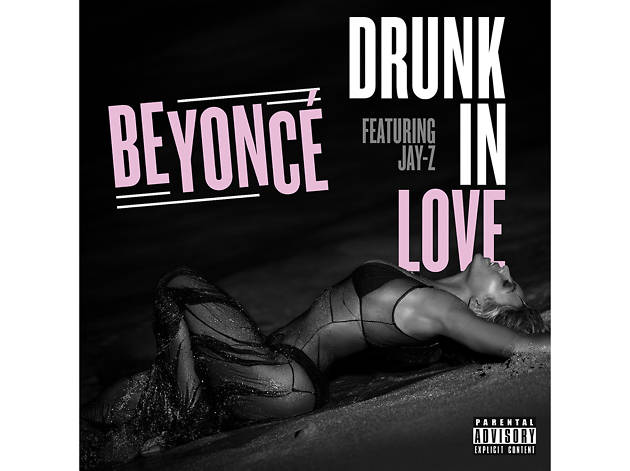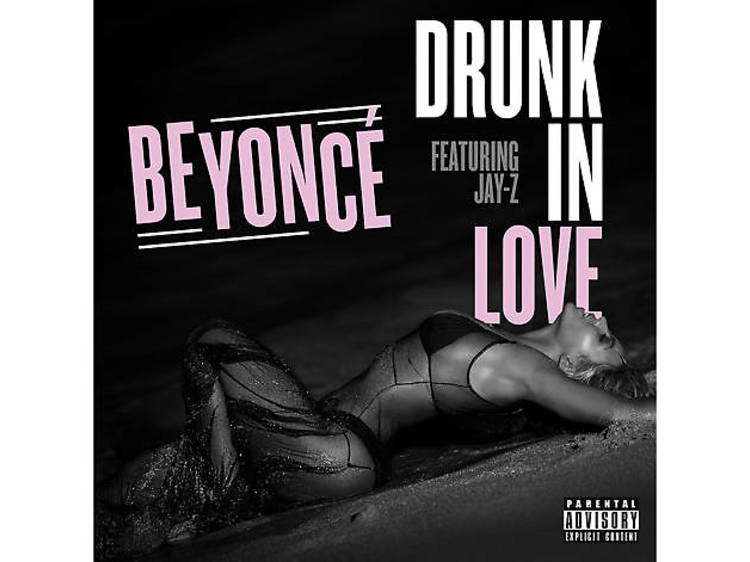 50. 'Drunk in Love' – Beyoncé and Jay Z
Sure, it's a duet, but really you know who's wearing the pants (or at least, tiny underpants) here: this is Yoncé's joint, from its trap beats and shuddering subterranean bassline to the singer's febrile, sometimes cartoonish vocals ('grainin' on that wood'). Select this song for karaoke, and be prepared to go the distance with its delivery: not recommended for work parties. Sophie Harris
49. 'The Real Slim Shady' – Eminem
In 2000, before Eminem was a fancy, Oscar-winning songwriter, he wrote this quick-witted fuck-you to the fame game. Though some of the references have staled – where are you now, Tom Green? – the song still sounds fresh. You may want to practice it at home before you try it, though, because there are a whole lot of words on that screen (not all of them accurate), and they go by super-fast. For extra points, get everyone in the room to stand up at the end, 'Spartacus' style. Andrew Frisicano
48. 'Say It Ain't So' – Weezer
Okay, so this song made its name on its monster guitar riff. But with its esoteric, affecting lyrics and Rivers Cuomo's bellowed 'say it ain't so, whoa, whoa', it's also a tune made for karaoke. The only problem you'll have is figuring out where to stash the mic as you furiously air-guitar. Gabrielle Bruney
47. '(I Can't Get No) Satisfaction' – The Rolling Stones
That riff, a cross between a sitar and a revving dirt bike, is the most recognisable thing about the song. For such a ubiquitous hit, the lyrics continually surprise beyond the titular chorus. So much so that when Cat Power covered the tune in 2000, slicing off the refrain, it was a strange new poem about the anxiety of commercials and subliminal advertising. This from the first rock band to develop a brand logo, a pair of juicy red lips. Brent DiCrescenzo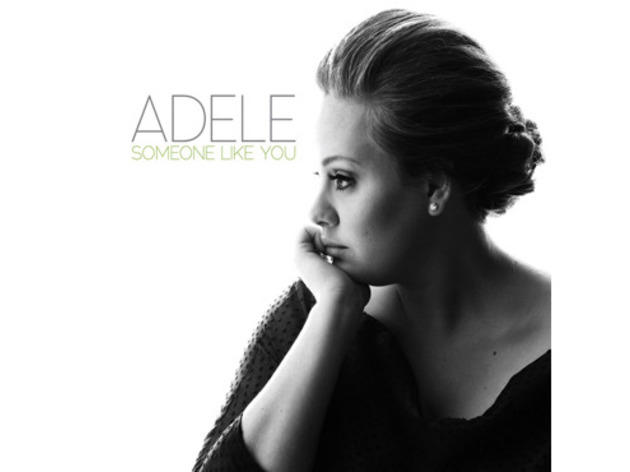 46. 'Someone Like You' – Adele
Still pining for your ex when friends drag you to karaoke night? There's only one song for you. Save it for when you're four drinks in and ready to make the crowd deeply uncomfortable. Don't worry if you don't have Adele's vocal chops – the tears streaming down your face will distract everyone from the high notes you're mangling. Gabrielle Bruney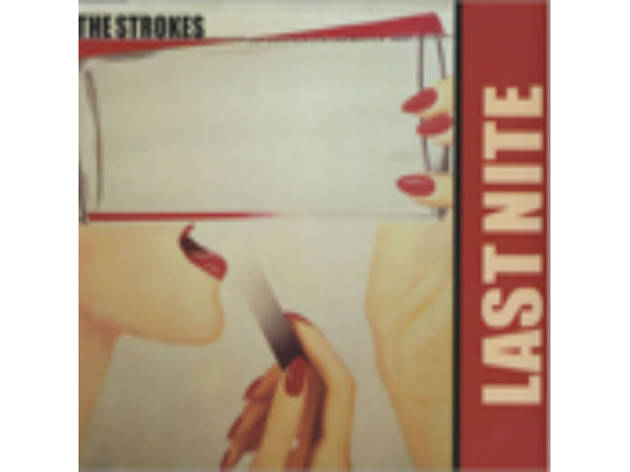 45. 'Last Nite' – The Strokes
Frontman Julian Casablancas's allure is that he is basically drunk-karaoke singing. The garage jangle of 'Last Night' is as tightly composed and designed as Giorgio Moroder disco but deceptively dressed as a loose garage ramble, over which Casablancas mumble-howls. No need to even bother reading the lyrics. Swallow the microphone, 'baby!'s and 'last night!'s and you're golden. Brent DiCrescenzo
44. 'Billie Jean' – Michael Jackson
You want to sing some Michael Jackson, of course, but which Michael Jackson? It has to be 'Billie Jean'. Watch your buddies' faces light up when that perfectly crisp, economical beat kicks in; relish every ounce of drama in the tortured vocal in the verses; and fully expect your audience to join in on the 'heeeeeeeeee-eeeeeee's that build up to the chorus. Exit the floor moonwalking, with your shiny jacket slung over one shoulder. Don't think twice. Sophie Harris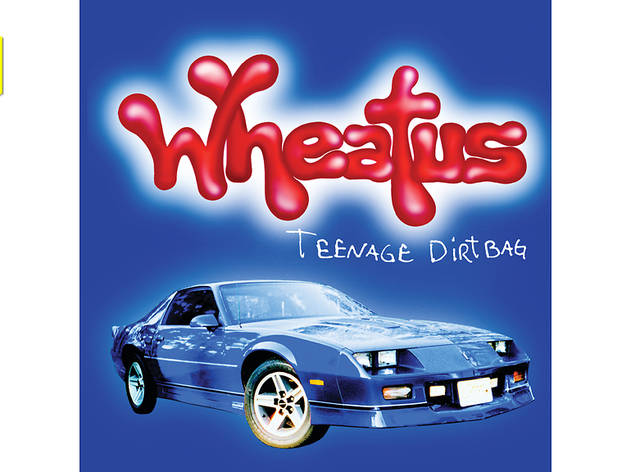 43. 'Teenage Dirtbag' – Wheatus
In the summer of 2000, this geeky ode to unrequited love and high school loserdom exploded across the charts like a freshly popped zit on a bathroom mirror. Fifteen years on and it's a bona fide karaoke classic. From mousey falsetto ('I've got two tickets to Iron Maiden, baby') to full on Bruce Dickinson roar ('Teenage Dirrrtbag!'), it's an absolute blast to sing – the perfect outlet for all those lingering teen emotions you thought were locked away with the 12-sided die. Michael Curle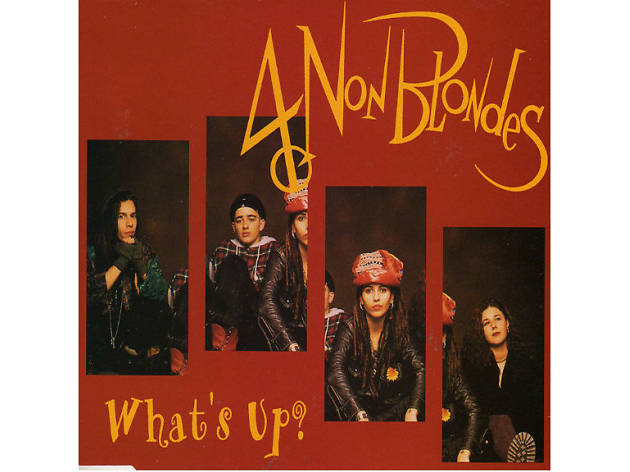 42. 'What's Up' – 4 Non Blondes
Linda Perry is best known today as a hit songwriter for artists like Christina Aguilera and Gwen Stefani, but back in 1992, she was the lead singer of 4 Non Blondes, the one-hit wonder behind this enduring favourite. Give yourself over to attitude as you belt out the confrontational lyrics. If you're a Method karaoke type, here's a tip: imagine the song as the vocal equivalent of doing shots of whisky at a kick-ass lesbian biker bar, then buying a round for everyone. Adam Feldman
41. 'Islands in the Stream' – Kenny Rogers and Dolly Parton
The plastic country of 'Islands in the Stream', a disguised Gibbs brothers tune that topped the charts in 1983, sounds just like a cheap karaoke edition of a Bee Gees song that happens to have two country idols on top. None of which stops it from being the go-to tune for any boy-girl karaoke pairs. Including, of course, Uncle Bryn and Nessa in bang tidy BBC sitcom 'Gavin and Stacey'. Brent DiCrescenzo and Michael Curle
40. 'Home' – Edward Sharpe and the Magnetic Zeros
There are few things quite so rare and precious in life as those places and people that feel like home way down in your bones, and this cute, stompy duet from 2010 hits the nail squarely and sweetly on the head with its heartfelt chorus: 'Home is wherever I'm with you.' Bonus: There's ample opportunity for group whistling here. Sophie Harris
39. 'Just a Friend' – Biz Markie
On their album commentaries, the Beastie Boys love to tell tales of Biz Markie. The teddy-bear rapper would always need a 'bag of candy' in the studio, or he would go out to buy said 'bag of candy' and disappear for months. That's no surprise, as the MC is as irresistibly adorable as a dimpled kid dressed as Run-DMC on your doorstep at Halloween. His dumb tunes are as sweet as Smarties. This old-school jam from '89, with its out-of-tune Freddie Scott hook, is a gift for those who can't sing or rap, whether by inebriation or genetics. Brent DiCrescenzo
38. 'The Boy is Mine' – Brandy and Monica
Pitched as an 'answer song' to MJ and Paul McCartney's 1982 duet 'The Girl Is Mine', this slinky 1998 number played off the supposed rivalry between the two female R&B stars. But that's beside the point when you hear the song, which still sounds crisper and cooler than an icicle at a club in an igloo – and guarantees any karaoke singer the opportunity to channel his or her belligerent feelings into the musical expression of eyebrows raised and arms folded: 'I'm sorry that you seem to be confused'. Snap. Sophie Harris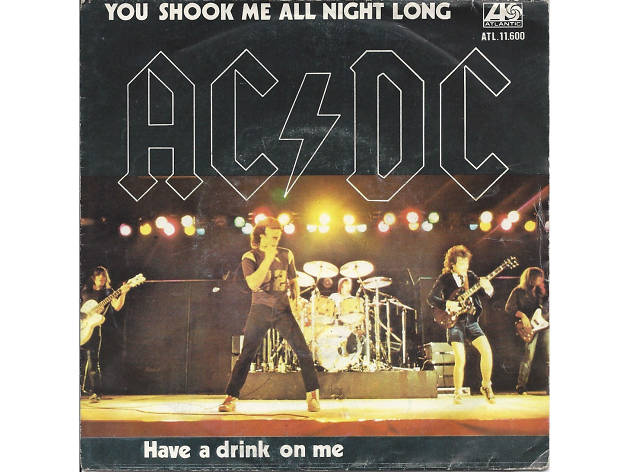 37. 'You Shook Me All Night Long' – AC/DC
For us rock snobs, Bon Scott will always be the definitive AC/DC singer, the metaphorical back patch sewn into our denim-clad hearts. But only a cloth-eared fool would turn their nose up at Brian Johnson's sandpaper-throated rock yowl and this irresistable cut from the gazillion-selling 'Back in Black' album. 'Shook Me...' is ideal fodder for the lazy karaoke singer. Simply stand back and watch as the whole damn bar hollers along to the most joyful chorus in the entire hard rock canon. Michael Curle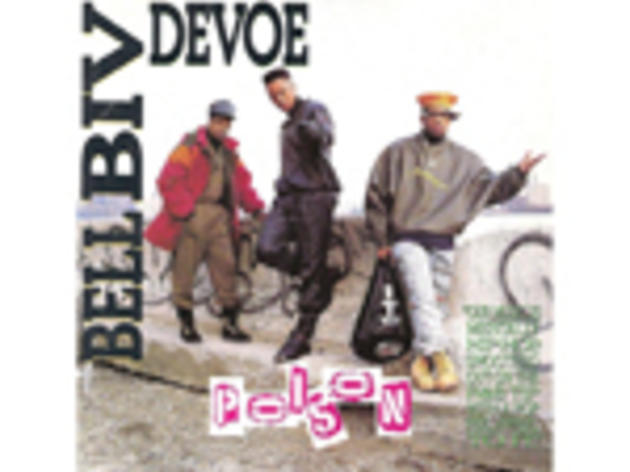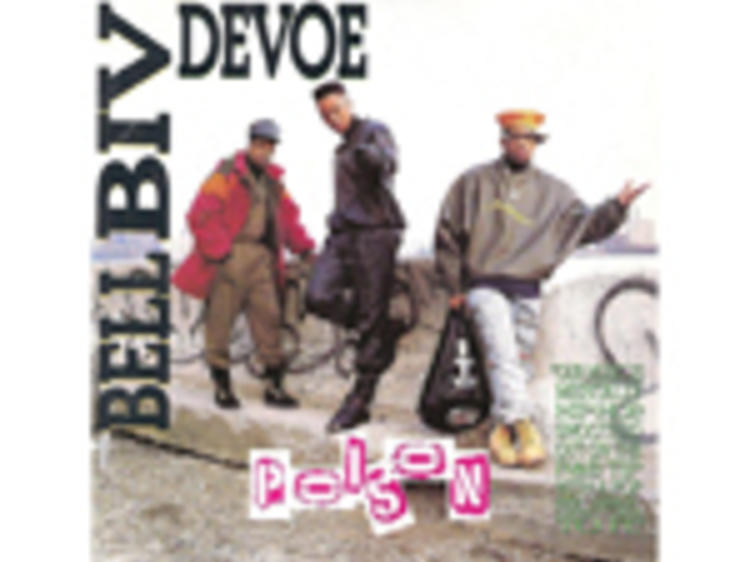 36. 'Poison' – Bel Biv Devote
With that instantly recognisable drum fill, 'Poison' is a guaranteed way to fill a dance floor – or at least that awkward bit of space at the front of the karaoke room. This track scores high on our list of the best R&B songs ever made and gives you the chance to flaunt both your vocal skills and rap game. Gabrielle Bruney
35. 'Baby Got Back' – Sir Mix-A-Lot
Like the Nostradamus of butts, Sir Mix-a-Lot foresaw a future in which we'd all be as obsessed with ass as he is. Nicki Minaj sampled him heavily for 'Anaconda', J-Lo and Iggy Azalea gifted the world with a track simply titled 'Booty', and Kim Kardashian is a person who exists. No karaoke night is complete without a salute to the song that started it all. Gabrielle Bruney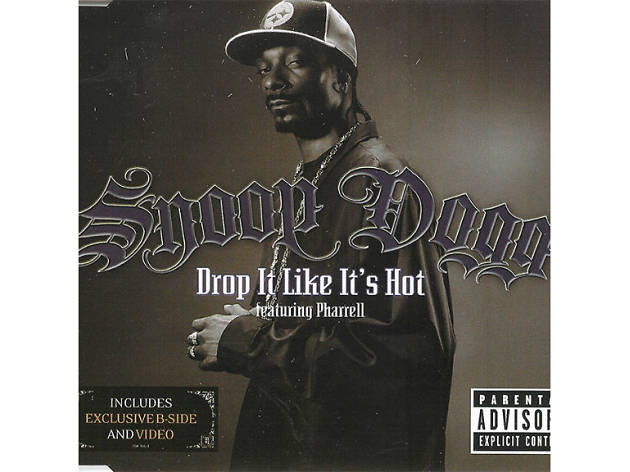 34. 'Drop It Like It's Hot' – Snoop Dogg
Can you twerk? Are you willing to try? If you answered no, please pass the mic to someone bolder or more inebriated. Covering Snoop's ode to glutes is as much an embarrassing dance routine as a karaoke number: 'Get low.' 'Scrub the ground.' Pharrell's beat, which sounds like bacon fat on a skillet and pulling lollipops out of a mouth, is equally lascivious. Best not to try this one out at the wedding party in front of the grand-in-laws. Brent DiCrescenzo
33. 'Be My Baby' – The Ronettes
Nearly every list of the best songs ever recorded has 'Be My Baby' somewhere near the top, and deservedly so. Ronnie Spector was rock 'n' roll's first bad girl, so pay your respects by putting this gem in the karaoke queue. Phil Spector's studio magic made the song a pop touchstone, but Ronnie's spunky charm makes it a karaoke classic. Gabrielle Bruney
32. '(You Make Me Feel Like) A Natural Woman' – Aretha Franklin
Just the sound of those opening piano chords is enough to send anyone with ears into a swoon, such is the singular beauty of this 1967 Goffin and King classic. The question is, do you have the pipes – or the chutzpah – to take it on? Aretha's spine-tinglingly sung point here is that her man makes her feel like a red-blooded, musky, perfect-as-she-is woman, and she wants to bust open her heart to tell you this glorious truth. Sing it like a queen, or not at all. Sophie Harris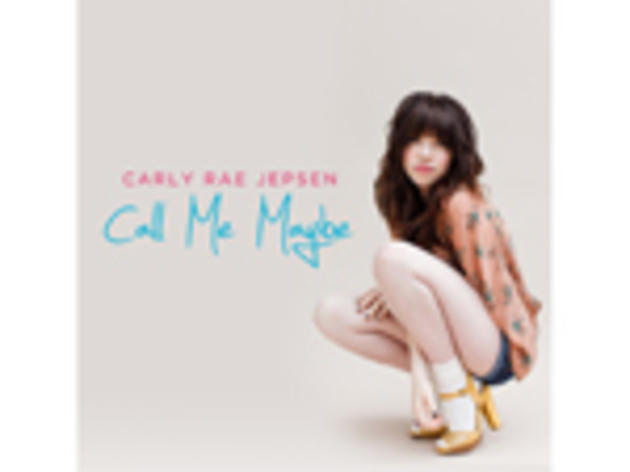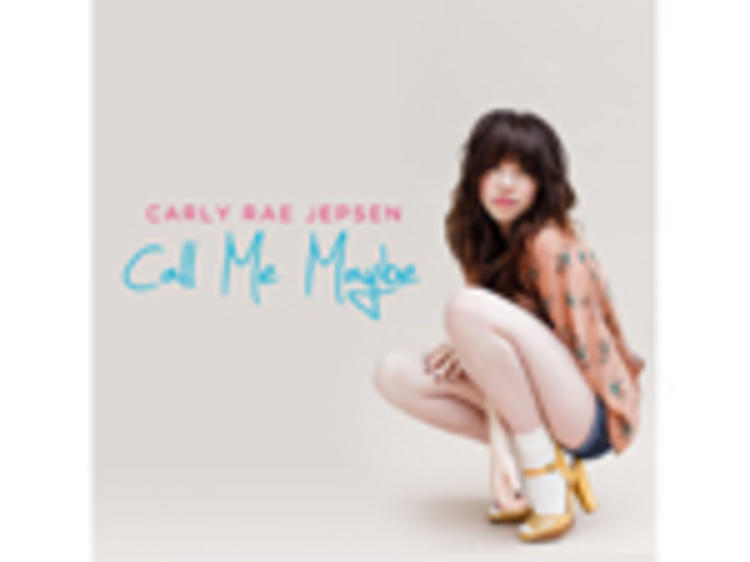 31. 'Call Me Maybe' – Carly Rae Jepsen
Eight out of ten audio boffins agree: the only way to stop Carly Rae Jepen's insanely catchy megahit from pinballing around your head for, like, ever is to quite literally sing it free. We're talking exorcism via karaoke here, people. Adorable head tilts and cutesy talking-Barbie delivery, optional. Be gone diabolical earworm, be gone! Michael Curle
30. 'I Keep Forgettin' (Every Time You're Near)' – Michael McDonald
Michael McDonald is the Christopher Walken of cocaine-dusted soft rock – everyone can (and loves to) do an impression of him, good or bad. He has a voice like a lumberjack's beard after eating a bucket of fried chicken, both scruffy and oily. To mimic it, pretend you are Chewbacca stepping into an ice bath up to your privates. More so than his Doobie Brothers gems, this 1982 bedroom jam offers a plethora of McDonald vocal tics, oodles of vowel schmears and breathy trembling. Bonus points if you can freestyle some verses from Warren G's 'Regulate' on top of that sailboat groove. Brent DiCrescenzo
29. 'One Way or Another' – Blondie
Considering this song is about stalking, 'One Way or Another' sure does show up in a lot of teen and children's entertainment. The new-wave classic has been covered by the Rugrats, the Chipmunks, Mandy Moore and One Direction. The dark nature of the tune gets lost in the neon glow of the guitars and Debbie Harry's gender-swap vocals. Fair warning: a dude singing it is in danger of sounding all 'it puts the lotion in the basket'. Brent DiCrescenzo
28. 'Pour Some Sugar on Me' – Def Leppard
All Def Leppard smashes are the same, sex-craved kaiju with kick drums like empty cargo ships and blue balls falsetto, glossed up in producer Mutt Lange's Wall of Hairspray sound. You can freestlye a stream of lyrical gibberish over any damn one you please. As you stand there on stage, looking around the bar for packets of sugar to dump on your head for dramatic effect, the heretofore unrealised inanity of the lyrics really sinks in. The song rhymes 'tramp' with 'video vamp'. Who's pouring sugar on whom, and what exactly is a 'radar phone'? Shut off your brain and air guitar. Brent DiCrescenzo
27. 'Ice, Ice Baby' – Vanilla Ice
Every human should be able to recite at least one couplet from this 1990 global smash, and do so without shame. Yes, the song is so stupid in so many ways, but it's also a stone-cold specimen of pristine pop. There's that perfect bassline, swiped from 'Under Pressure' by Queen and David Bowie; Ice's ludicrous braggadocio ('Quick to the point to the point no fakin' / Cookin' MCs like a pound of bacon'); and, of course, that dance routine with those pants. Word to your mother. Sophie Harris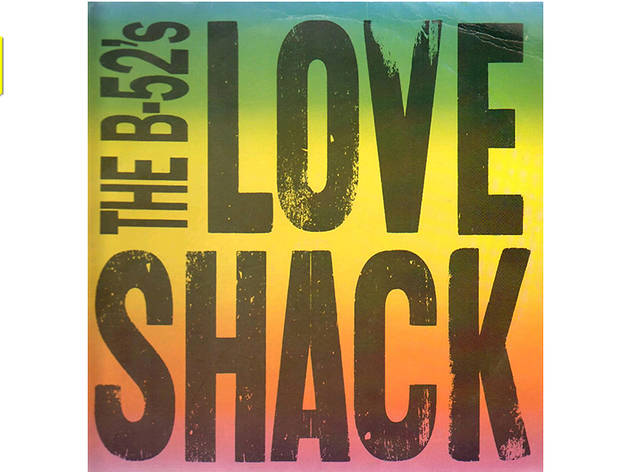 26. 'Love Shack' – The B-52's
There is a great tradition in pop of pairing seductive female voices with weird dudes who just talk. It dates back to Nancy Sinatra and Lee Hazlewood, Jane Birkin and Serge Gainsbourg, but The B-52's are the ultimate example of this. All those who can't carry a tune in a wheelbarrow, you should thank your drunky stars for the karaoke salvation that is Fred Schneider. You might need a couple ringers on stage to help with the Kate and Cindy parts of this 1989 chorus, but they'll never steal the spotlight from your sassy barking. – Brent DiCrescenzo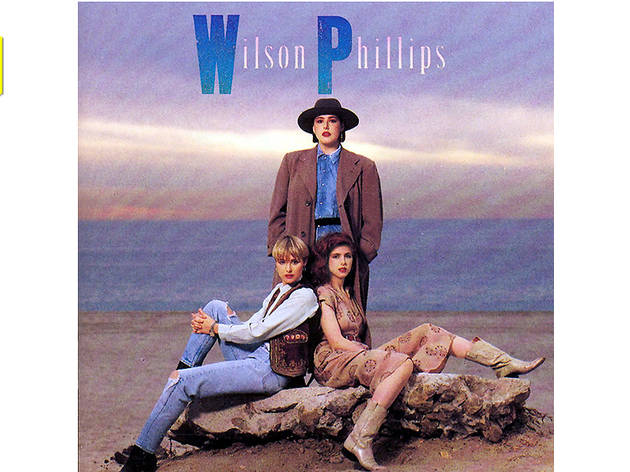 25. 'Hold On' – Wilson Phillips
Did you know that Wilson Phillips' debut album sold more than 10 million copies? Did you know that 'Hold On' is actually a perfect, if weirdly nauseating, karaoke song? Of course you did! And very likely you loved every minute of the trio's cameo in the 2011 movie 'Bridesmaids', too. Time to recreate the magic. Sophie Harris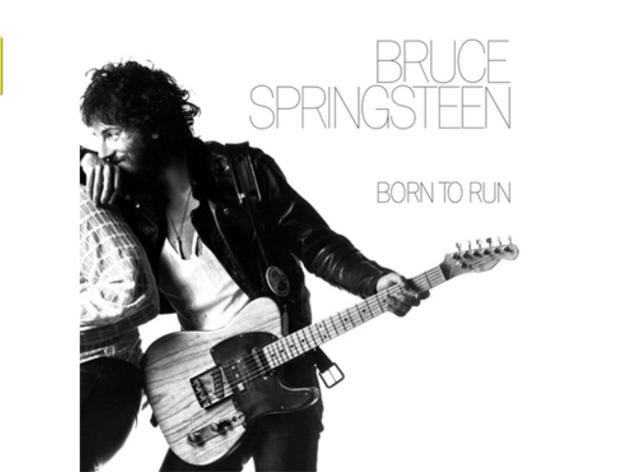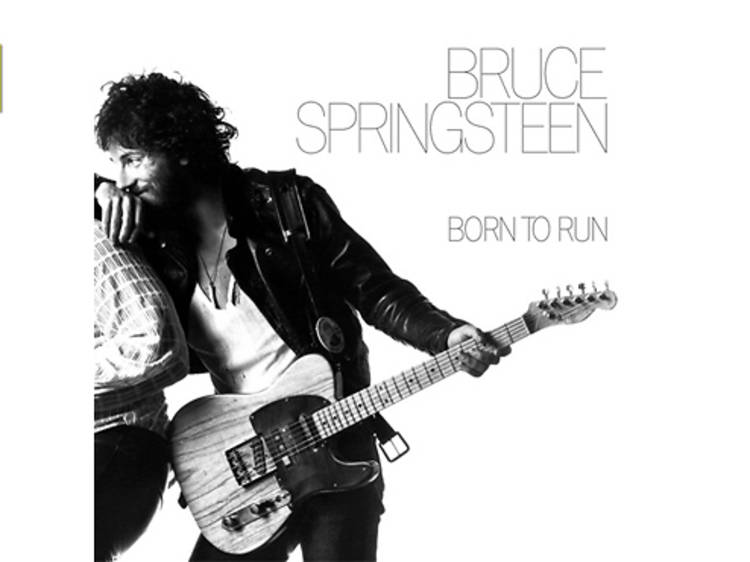 24. 'Born to Run' – Bruce Springsteen
There's something about an Americana ode to blue-collar youth that makes for a surefire karaoke classic, and no one knows this better than the Boss. Released in 1975, this song laid the foundation for decades of battered blue jeans and working-class anthems. And all these years later, a well delivered 'Tramps like us / Baby we were born to run' will still slay a crowd. Gabrielle Bruney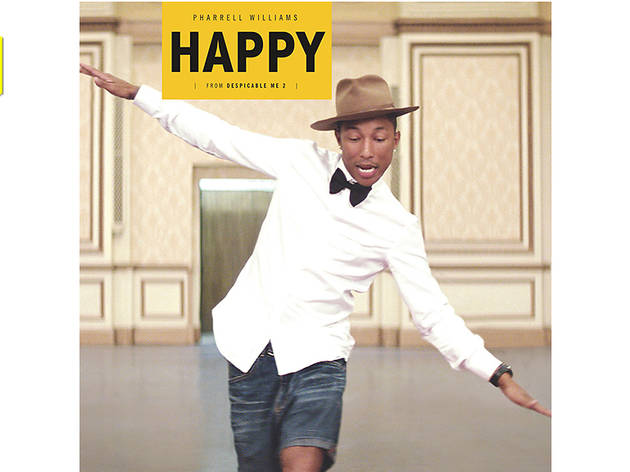 23. 'Happy' – Pharrell Williams
There are about 80 unique words in the lyrics to Pharrell's feelgood smash, but it feels like about 10. Let's be honest, when you pick this ditty, you're looking for minimal effort and maximum crowd-pleasing. It's the Macarena for your mouth. It's a fart joke as elevator disco. Wrap a heavy coat around your head, jump up there, clap and sing, 'Because I'm happy!' about 56 times. Walk off stage a lazy champion. Brent DiCrescenzo
22. 'Stand by Me' – Ben E King
No karaoke outing is complete without a teary moment, and here's yours, courtesy of the 1961 classic 'Stand by Me', which has been covered more than 400 times (no, we're not including your karaoke version in that count). Written by Ben E King with song gods Leiber and Stoller, the song has its roots in a gospel standard called 'Lord Stand by Me', and certainly its reach goes beyond regular pop romance – as evidenced by its inclusion in the 1986 rites of passage movie 'Stand by Me'. Watch, listen, sing, cry – oh, and enjoy. Sophie Harris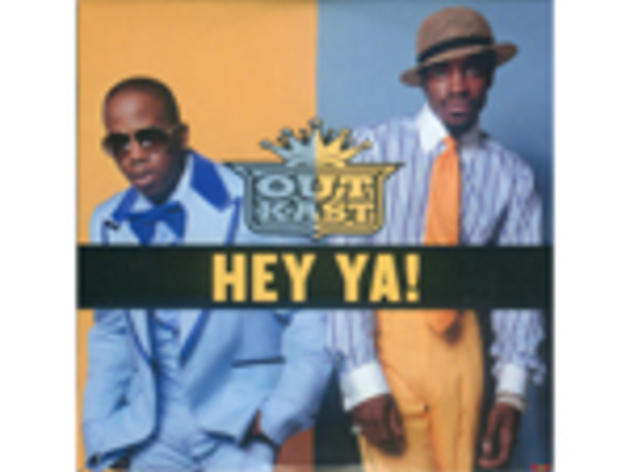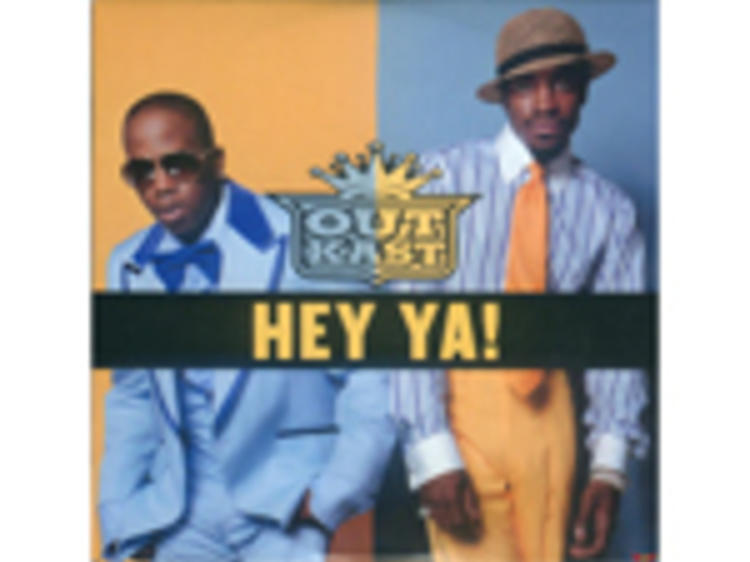 Big Boi cites Kate Bush's 'The Dreaming' as one of his favorite albums. Andre 3000 is a vegan who slips into existentialism in his verses. Outkast is undeniably one of the most intellectual and psychedelic rap acts ever. And yet they will be best remembered for a song about shaking that ass, the 'Baby Got Back'-meets-Beatlemania of 'Hey Ya!' Be careful where you're aiming your gaze, karaoke fiends: it's all innocent bubble-funk up until the point when Andre sings, 'Just want to make you come'. Brent DiCrescenzo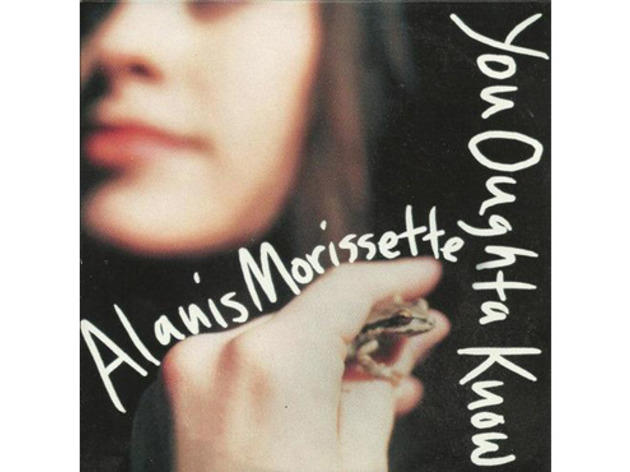 20. 'You Oughta Know' – Alanis Morrisette
Alanis Morissette's vengeful alt rock classic, from her 1995 megahit album, 'Jagged Little Pill', announced to the world that not all Canadians have to be nice all the time. This was no ordinary jilted-lover song: Morissette isn't carrying a torch; she's using it to set her ex-lover's garage on fire. Save this for the end of a long karaoke night, ideally with a few drinks in your belly to liberate your inner demons of rage. Andrew Frisicano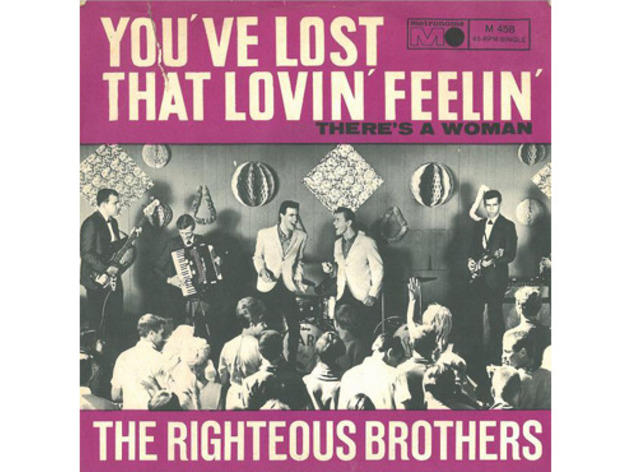 19. 'You've Lost That Lovin' Feelin' – The Righteous Brothers
When it comes to musical moments in 'Top Gun', the greatest is undeniably Kenny Loggins's 'Playing with the Boys' set against the homoerotic gloss of a beach volleyball game, but Cruise and Goose crooning the Righteous Brothers in a bar is probably more remembered. That scene is the genesis for every impulse to dial up this doo-wop in a karaoke parlour, because a 1986 fighter-jet movie remains more relevant than blue-eyed balladry produced by Phil Spector half a century ago. It's cheesy and effective, like Cruise himself. But heed the warning of Goose: 'She's lost that loving feeling? I hate it when she does that'. Brent DiCrescenzo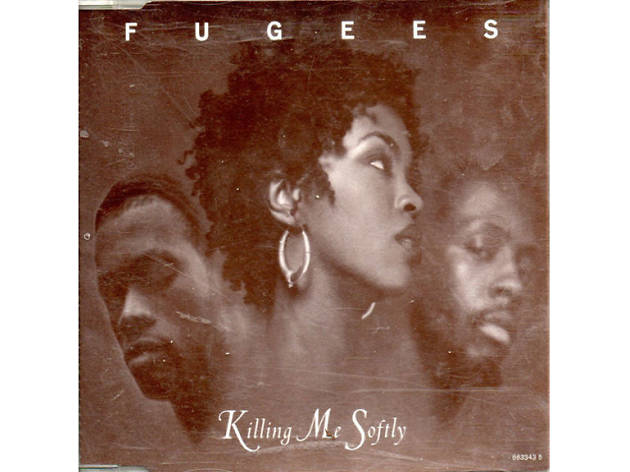 18. 'Killing Me Softly' – The Fugees
When karaoke comes to an end, as all karaoke eventually must, a decision needs to be made as to how to mark the finale. With a whimper? With a bang? Or with the perfect combination of the two: The Fugees' 1996 remake of Roberta Flack's soulful 1973 hit? Mellow yet funky, sad yet strong, retro yet modern, and pitched in a range that everyone can hit, 'Killing Me Softly' is the ideal group fade-out for a night well sung. Andrew Frisicano
17. 'Wake Me Up Before You Go-Go' – Wham!
File this one firmly under 'utterly ridiculous', and enjoy every juicy second of it, from the deep-voiced 'jitterbug' intro to the seemingly nonsensical chorus (George Michael told an interviewer back in the day that the line was lifted from a note Andrew Ridgeley left for his parents). The song was released in 1984 and sums up the garish sunny side of the '80s to a T. Sophie Harris
16. 'Suspicious Minds' – Elvis Presley
There's a reason Elvis's version is remembered over Mark James' anaemic original: The King understood that this is a song that needs to be bellowed, and legions of drunk karaoke enthusiasts have been doing exactly that for decades. A guaranteed stomp-along classic, it's also a great song for single dudes who want to enlist the help of an attractive backup singer. 'Thank yuh verry much, purdy lady'. Nick Leftley
15. 'Sweet Child o' Mine' – Guns N' Roses
There are three voices of Axl Rose: the Banshee ('Sha-na-na-na-knees! Knees!'), the Busker ('Don't you cry tonight') and the Brit ('I used to lov'er, ooh yeah, but I 'ad to kill'a'). And 'Sweet Child o' Mine' is a 10-point routine for Axl imitators. It starts with your nuts in a bunch, full-on Banshee, before letting you really chew into the Brit and the Busker on the 'Where do we go now?' bridge, which of course climaxes into glass-shattering falsetto shriek. Place that order for lemon and honey tea beforehand. Brent DiCrescenzo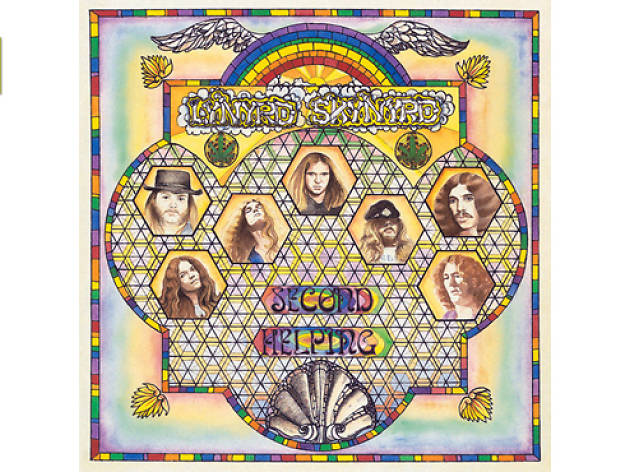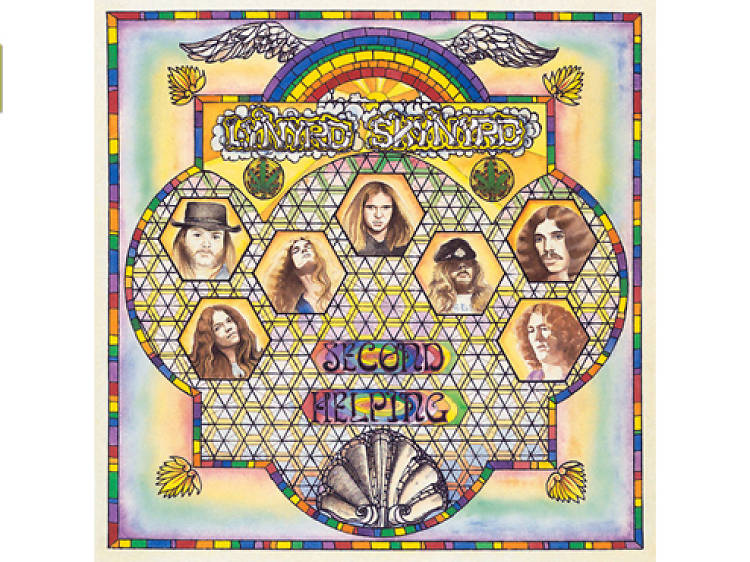 14. 'Sweet Home Alabama' – Lynyrd Skynyrd
Dude. This 1974 rawk anthem and rollicking slice of Southern Pride is hella fun to sing over – just ask Kid Rock! (On second thoughts, please don't). Karaoke tip: don't be shy with the chorus; give it some serious welly (or better still, cowboy boot). After all, there's plenty of time to get your breath back during the two lengthy guitar breaks. Just remember not to sing 'pause for solo'. Michael Curle
13. 'These Boots are Made for Walkin' – Nancy Sinatra
Sassy ladies (and hey, gents too), your moment has arrived! This sultry, defiant '60s pop staple is among the crowning jewels of Sinatra's glittering collaborations with songwriter Lee Hazlewood and works best in performance when its singer is backed up by a troupe of go-go dancers. Bribe your friends. Sophie Harris
12. 'Livin' on a Prayer' – Bon Jovi
'Don't Stop Believin' has thankfully gone off to live at the retirement home for overplayed songs. But if you still want to belt an '80s arena-rock anthem about a couple of starry-eyed working-class kids just trying to get by, 'Livin' on a Prayer' is exactly what you're looking for. Sure, your voice will crack after the key changes, but nobody will hear over the roar of the whole bar singing along. Gabrielle Bruney
11. 'Don't You Want Me' – The Human League
Commitment to this duet's awesome narrative (she was working as a waitress in a cocktail bar, etc) is the key to karaoke success here – so don't you worry if your singing is a little wonky on this 1981 synth-pop standout. Just put yourselves in the singers' shoes (and, if possible, awesome '80s outfits), channel their plaintive longing, and you're good. Sophie Harris
There's a cheap gimmick for scoring a pop hit: cursing in the chorus. It worked wonders for Cee Lo's 'Fuck You' and Gwen Stefani's 'Hollaback Girl'. Likewise, would Radiohead ever have been able to become Radiohead without that angsty refrain of 'you're so fucking special' in 1994? Probably not. However, Johnny Greenwood's radical guitar interjection – chunk-unk! – turned the power chord into expletive and proved these guys were smarter than the text. Brent DiCrescenzo
9. 'I Love Rock 'n' Roll' – Joan Jett and the Blackhearts
May we suggest you start your session off with a bang, dear karaoke star-in-the-making? Joan Jett's signature tune is one of those classics that should feel overplayed but just can't be resisted. Bold, brash and very limited in range, this track's perfect for the karaoke-goer who has more swagger than actual vocal ability and will get the room singing along – 'cause after all, everyone loves rock 'n' roll. Gabrielle Bruney
8. 'Let's Stay Together' – Al Green
You're not just measuring up to Al Green's inimitable falsetto but this song's most famous adapter, Barack Obama. In 2012, the US President broke into 'Let's Stay Together' during a fundraiser. A clip of his performance later went viral. The Reverend Green's best single remains one of the greatest love songs, but there's something about his buttery and bittersweet plea that implies the relationship is lost. Brent DiCrescenzo
7. 'Bohemian Rhapsody' – Queen
The high pomp of opera and the gutter circumstance of rock' n' roll tangle memorably in Queen's classic 1975 art-rock epic. No one can sing like Freddie Mercury, of course, but the motley nature of the song – which segues from plaintive ballad and quasi-classical choral harmonies to guitar-driven rebel yell – means that pretty much anything goes, from melodramatic group sing-along ('Bismillah! No, we will not let you go!' 'Let him go!') to 'Wayne's World'-style head-thrashing. Andrew Frisicano
Lorde's unexpected breakthrough was game changer for pop music, though it remains a kind of karaoke dare. Take away the voice and what's left? Some finger snaps and stark synthetic drums. There are no great string swells to hide behind, no opportunities for air guitar antics, no climactic key changes. It's like Run-DMC for sopranos. And yet, because of the subject matter, your skill matters not. We are not pop stars. But here, in the bar, 'Let me live that fantasy.' Brent DiCrescenzo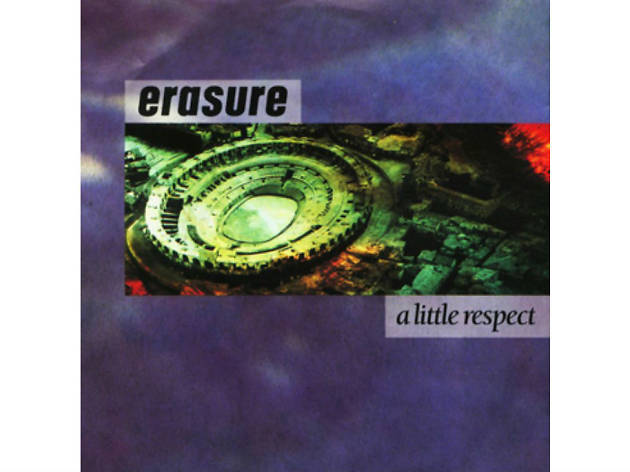 5. 'A Little Respect' – Erasure
Few songs allow you to unleash your inner man diva more fully than this thumping 1988 dance-pop gem. You can cruise along in a comfortable midrange during the verse, but watch out for that sharp turn into falsetto land at the end of the chorus. And while the track might be a gay anthem, anyone can relate to its timeless 'You can't tell me who to love' message. Tackle this tune, and karaoke respect will be yours. Hank Shteamer
Let's face it: There's no way you can hit those high notes on the chorus, and no one – and we mean no one – has any idea what vocalist David Paich is carrying on about (something about blessing the rains, etc). But man, is that fake-tribal verse smooth; and man, is that chorus melody sweet. This is one of those karaoke tunes that gets the whole room singing along or at the very least trying its best. Hank Shteamer
3. 'Rehab' – Amy Winehouse
Right off the bat, you get the chorus: 'They tried to make me go to rehab!' It's fantastic when pop songs do that, no dillydallying, no buildup. The audience will know immediately what you are singing, and they will respond, 'No, no, no!' Of course, you must sing this completely blitzed out of your mind. Sobriety is to this tune what satanists are to gospel. If you don't fall off the stage by that final 'I won't go', spilling into a cocktail table, ending the night in stains, you did it wrong. Brent DiCrescenzo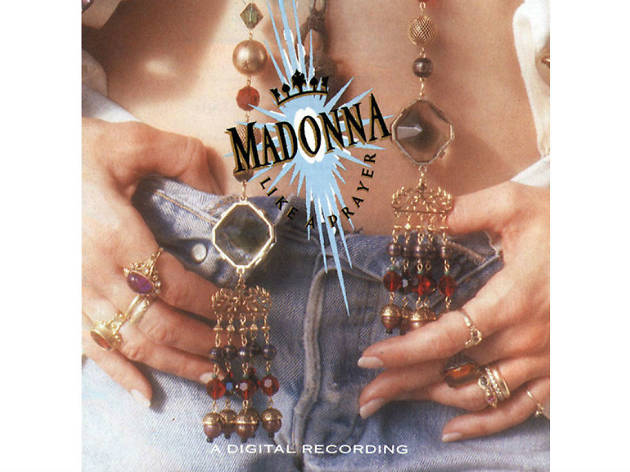 2. 'Like a Prayer' – Madonna
Madonna takes sex to church on the title track of her 1988 album. Even stripped of its cross-burning video, the song is plenty inflammatory enough in its conflation of religious fervour and fellatio ('When you call my name, it's like a little prayer / I'm down on my knees, I wanna take you there.') Whatever mix of piety and lust you bring to your own version, the important thing is to get the whole room to sing and clap along as your choir at the end, as you preach the passion of Madonna to them. Andrew Frisicano
1. 'Total Eclipse of the Heart' – Bonnie Tyler
There's a reason no karaoke night in the history of ever has passed without someone shredding their upper register on 'Total Eclipse of the Heart': this 1983 hit may be the greatest power ballad ever recorded, packed with so much camp and theatricality that it can make a showman out of the most timid performer. Fun fact: Tyler got her signature growl by singing against doctor's orders shortly after having surgery to remove nodules from her vocal cords. Maybe not the smartest move, but would the high-octane melodrama of her signature hit be the same without her raspy wail? We think not. Gabrielle Bruney
More karaoke features
Whether you want to test your rap skills, sing boozy anthems with a crowd or just scream Bon Jovi lyrics, there's a singalong event waiting for you to own it.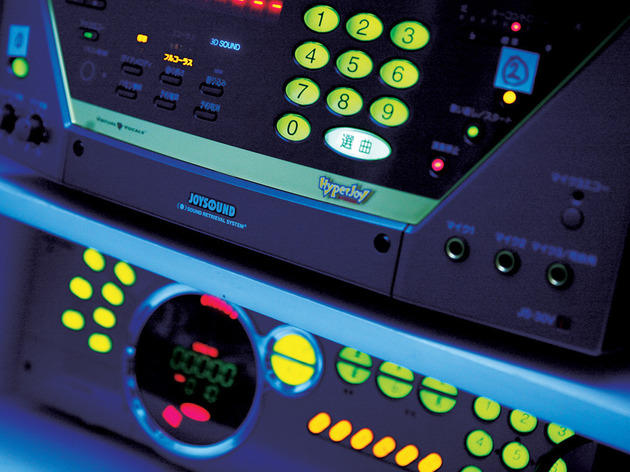 Get the drinks in, pick a song and start belting: we've rounded up the best places in London to do karaoke, so you've no excuse not to join in. From dedicated karaoke bars and Japanese-style private rooms to pubs off the beaten track, here are the joints that make embarrassing yourself in public fun.