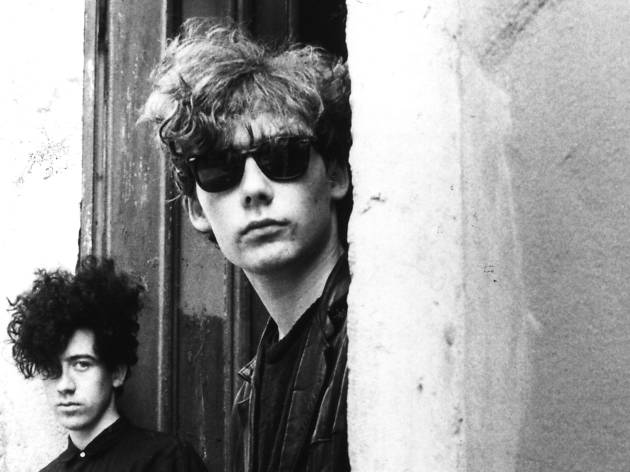 The Jesus And Mary Chain: how we made 'Psychocandy'
Thirty years after their chaotic rise to fame, the noise-rock legends are back to play their classic debut album. Lead singer Jim Reid tells us the story of 'Psychocandy'
In November 1984, the world first heard the terrifying noise of The Jesus And Mary Chain: a shrieking mess of feedback, surreally draped over gorgeous pop melodies. It was the sound, as Time Out wrote, of 'The Beach Boys Greatest Hits with a chainsaw up its bum' – and it was sublime.
After a series of short, deafening and sometimes violent gigs – notorious shows at North London Polytechnic and the Electric Ballroom descended into full-scale riots – the band released their debut album 'Psychocandy'. Recorded at Southern Studios, a converted garage in Wood Green, it's since been recognised as one of the greatest albums of the '80s.
The Mary Chain was broken in 1998 by tensions between the band's founding brothers, Jim and William Reid. Having reunited nine years later, they arrive in London next week to play 'Psychocandy' to an audience that – according to Jim Reid – has only now caught up with them.
Why revisit 'Psychocandy'?
'Why not? People have been suggesting we do this since we reformed in 2007. It was all rather chaotic back in '85, so we thought it might be nice to just go out there and play the album from start to finish – nothing to do with the riots, or the chaos of the period.'
Is it going to be difficult, playing the old songs?
'We've only ever played a handful of "Psychocandy" songs, so it's not going to be easy. The songs seem pretty straightforward, but the noise was rather orchestrated: there's a lot of it going on in the studio, and it's hard to reproduce that.'
Will you be playing other material too?
'Yes, but it's a bit up in the air. To do "Psychocandy" and then come back on seemed a bit odd, so I think we're doing what would have been the encore first – but we're not sure what that's going to consist of.'

You've said you originally dreamed of playing 'Psychocandy' in football stadiums. It's almost like you wanted to be a huge pop band.
'Oh, there's no almost about it. Me and William used to sit and watch David Bowie and Marc Bolan on "Top of the Pops" when we were kids, and for us that was it: we wanted to be pop stars. Then punk as well: no matter what people in the punk bands said, they all wanted to be pop stars as well. The Clash were a pop band, as far as I could see.
'By the time '85 came around, things had got a bit Oxfam: the indie scene seemed to be a celebration of failure, and we wanted nothing to do with that. We didn't see limitations: we genuinely thought we could take "Psychocandy" to the top. It seems ludicrously naive now, but with a head full of Bowie and T Rex we thought: Why the hell not us?'
'If we wanted to go on stage an hour late and off our tits, we did'
Why did you end up playing your first gig in London?
'We needed London. We couldn't get a gig anywhere else. We gave demos to everybody in Glasgow in 1984, and they all rejected us, so we had to go elsewhere. Bobby Gillespie [of Primal Scream, later the Mary Chain's drummer] told us he had a mate in London and we should send him a tape. So [Creation Records founder] Alan McGee gave us a gig because we were Bobby's mates.'
How did it go?

'Me and William had a massive bust-up during what was supposed to be a soundcheck, and we were practically swinging at each other. This was within two minutes of having met McGee. He was just astounded at the lack of professionalism: he thought we were mental. But the chaos and the noise of the music attracted him, and he started frothing at the mouth about how great we were. His enthusiasm drove the band for a while.'
So what happened once people started paying attention?
'We were all living in little shithole bedsits, but it didn't matter: it just seemed that every day was another party, another show, and we had a blast. We'd never been in the music business – we'd barely been out of East Kilbride, for Christ's sake – and suddenly there are reviews in the music papers, and the world is your oyster. We just did whatever the hell we wanted. If we wanted to go on stage an hour late and completely off our tits, we did it, and the consequences were quite often disastrous. I remember lots of comedy episodes, like hiring bodyguards who ended up kicking the shit out of you.'
'In Britain, for some reason, we seem to have always been shat upon'
Did you ever think you'd still be playing these songs 30 years later?
'Back in '85, a lot of people were coming up to us and saying, "Where do you think you'll be in five years' time?" We couldn't really understand it: we always thought of the Mary Chain as a long-term thing. The idea was we'd release an album that'd still be around in 30 years. There's not many bands who can say they have a "classic album". And here we are: we're talking about that record in 2014. Job done.'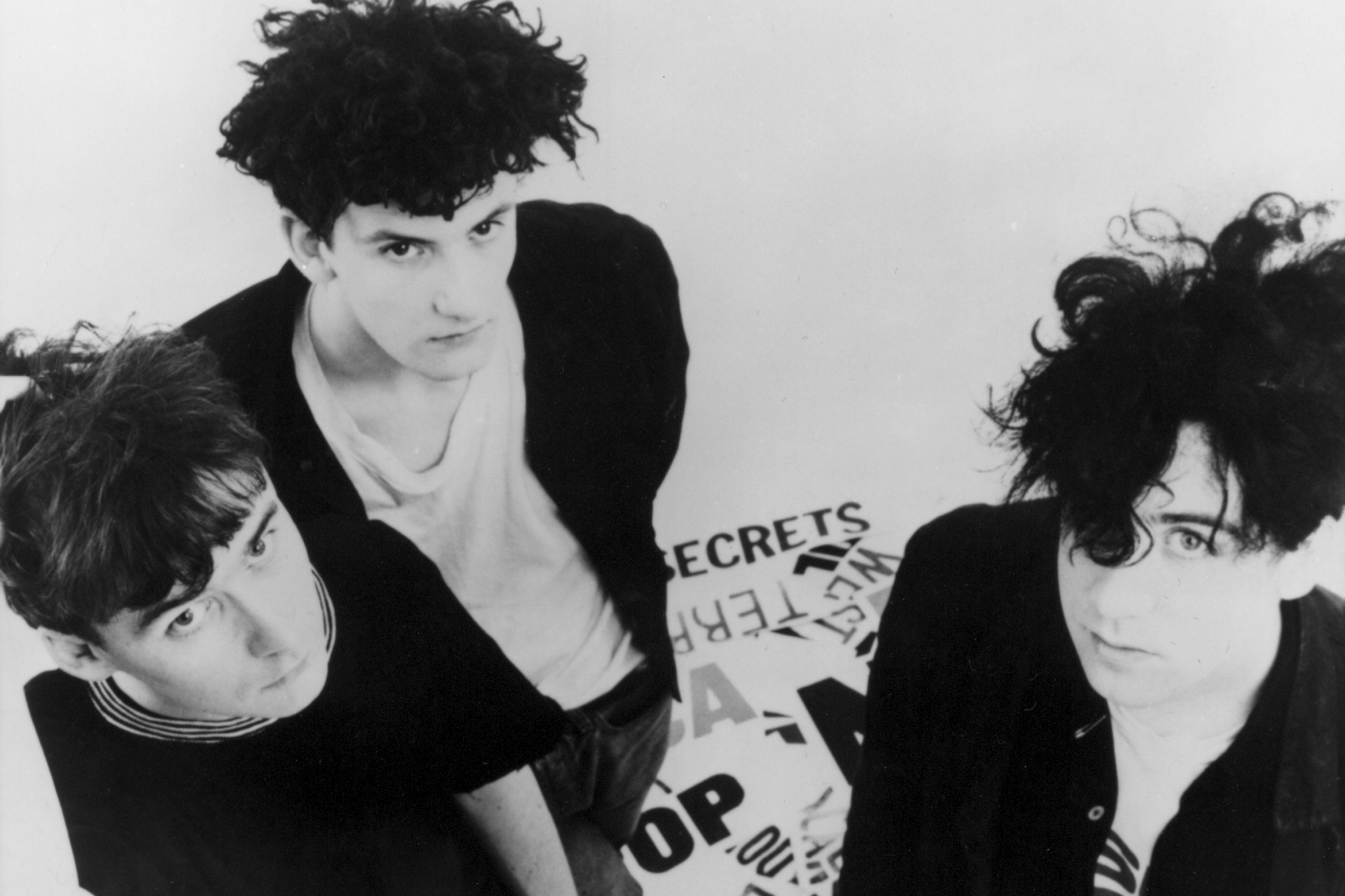 © Warner Bros Records
Is there still a new album in the pipeline?
'There is. We've talked about it for so long that I don't think people believe that it ever will materialise, but we're as close now as we ever have been.'
Do you feel as though these gigs mean you're getting some long-overdue credit?
'We've always had credit in other parts of the world. In Britain, for some reason, we seem to have always been shat upon. But almost 30 years after "Psychocandy", there seems to be an audience out there for it.'
How's your relationship with your brother?
'It's never perfect. We will always argue: it just can't be any other way. But hopefully we can give each other enough space for these rows not to become a major issue.'
So the band won't be breaking up mid-tour, like it did in 1998?
'Well, that's always a possibility.'