What do punks think of Punk London?
Is there anything wrong with punk being 'a fucking museum piece'? We ask London's diehard punks about this year's fortieth anniversary celebration
The son of punk royalty – Malcolm McLaren and Vivienne Westwood, to be exact – Joe Corré was nine years old when the London punk scene erupted in 1976. Now a multimillionaire after founding the lingerie chain Agent Provocateur, Corré appeared in the press recently to complain about Punk London, an initiative backed by the mayor and several museums to celebrate London's punk history, 40 years on from that first wave. 'Talk about alternative culture being appropriated by the mainstream,' he sneered. 'Rather than a movement for change, punk has become like a fucking museum piece.'
Such is Corré's righteous vehemence, he claims, that he's planning to burn £5million of punk memorabilia in protest. But what do actual living punks think of the scheme? To find out, we went to a recent 'show and tell' of punk memorabilia at the Museum of London and asked proud punks whether punk should be the stuff of history, and about the homemade artefacts they brought along.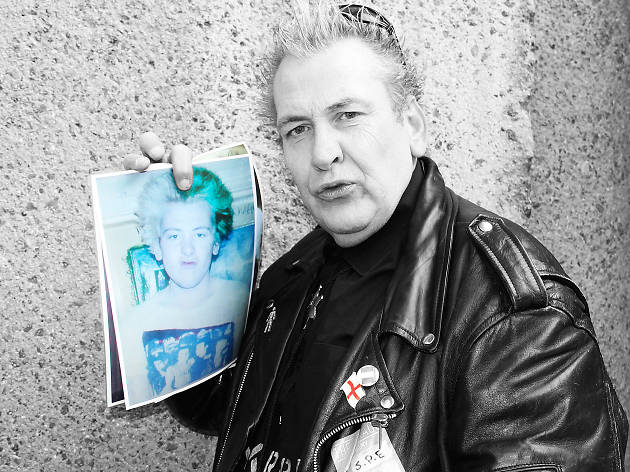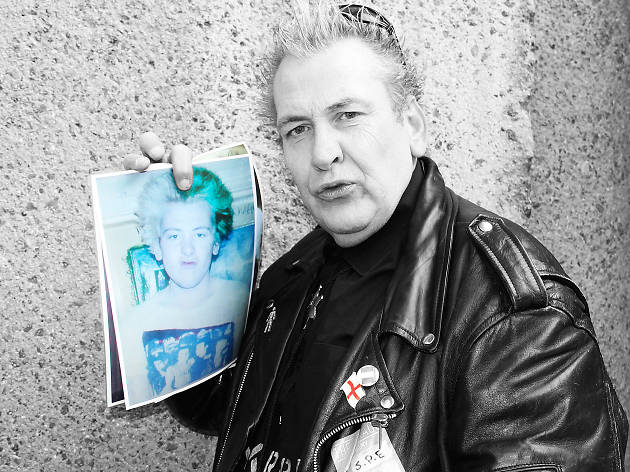 Aged 15 in 1976. Brought along photos of fellow punks at his squat 'round the back of a Wimpy' in King's Cross, where the walls were covered in slogans and drawings.
Were punks up for posing for photos?
'They were all up for it. I was the only one with a camera then. It was basically friends in the squat: people jumping on each other, basically hurting each other! In those days there was always a ruck.'
Are you still a punk?
'Yes. My family wasn't well off. I was a scruffy kid and so I fitted in quite well. I didn't have to change anything: it's me. I will be buried with my white creepers, leather jacket, bondage trousers and camera.'
What do you make of Joe Corré?
'It's a load of old crap. What do they wanna burn it for? Those were the best years of my life.'
Should punk be in a museum?
'It was a movement and it changed music. Punk took over. It's a part of history.'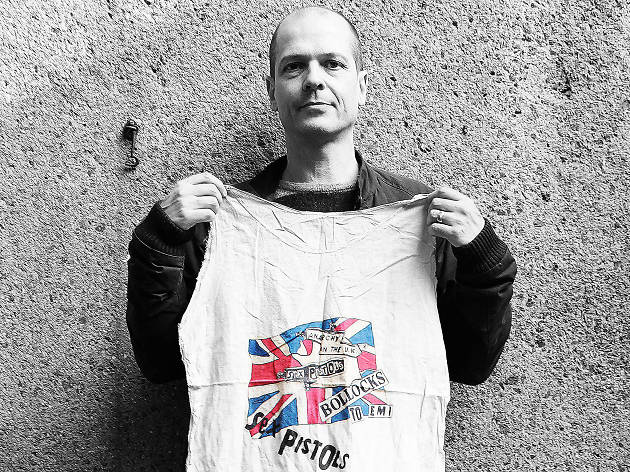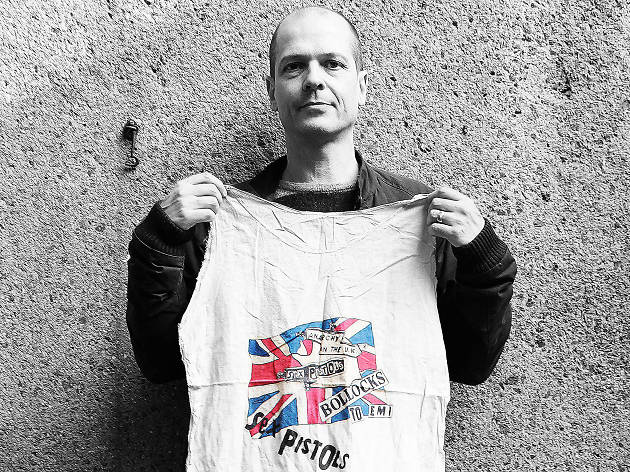 Aged 12 in 1976. Brought along a customised T-shirt which he made as a teenager.
How did you customise your clothes?
'I traced an image from the NME and added "Bollocks to EMI" because I thought it would be cool. If you had a typical '70s glass coffee table, they were ideal for tracing. It was painstaking but there was nothing else you could do.'
Are you still a punk?
'It's an attitude. If you talked to me you would get it. I still listen to the music and get this big surge of power. I've never really tired of it.'
What do you make of Joe Corré?
'I think he's a bit of an arsehole, a spoilt rich kid. Has he got some new lingerie coming out?'
Should punk be in a museum?
'It's been commemorated every decade, to be honest, so I don't know why everyone's getting annoyed by this one. I mean it became establishment pretty soon after. Like it or not, punk is an important part of the tapestry of this country.'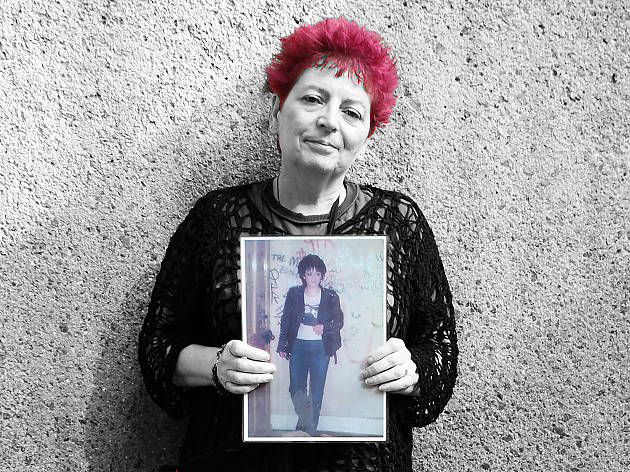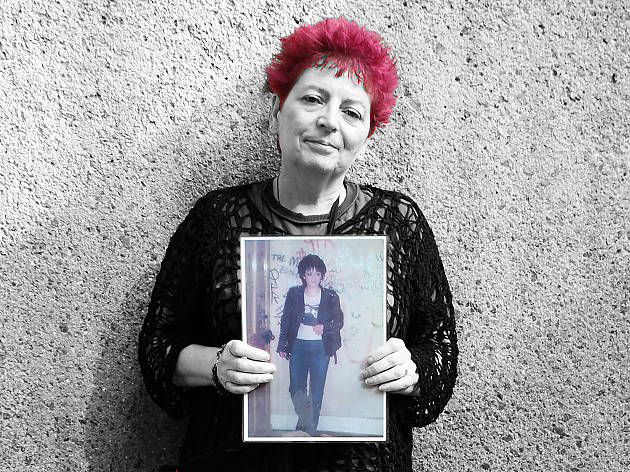 Aged 18 in 1976. Brought along a picture of her as a young punk, with dyed hair styled by 'a lethal combination of sugar water, backcombing and cans of hairspray'.
How did people respond to you as a young punk?
'I can remember the bus journeys in London. People would be physically shying away from me. Inside I was giggling and thinking: What are you doing? I'm a coward! When my boyfriend was in hospital, the nurses would say we gave the older patients something else to talk about rather than complaining.'
Are you still a punk?
'The movement is still alive – it's always happening – I still go to gigs. The contacts are lasting too, though we might only be going for afternoon tea now.'
What do you make of Joe Corré?
'I feel like he's trying to grab a bit of fame off the back of his parents. I hadn't heard of him before.'
Should punk be in a museum?
'I would like people to know you don't have to conform, don't have to wear what is in the shops. I feel that punk shouldn't be forgotten. Those really were the days. I didn't think I would live to see 21! I was having so much fun. It was the camaraderie: such a close-knit scene.'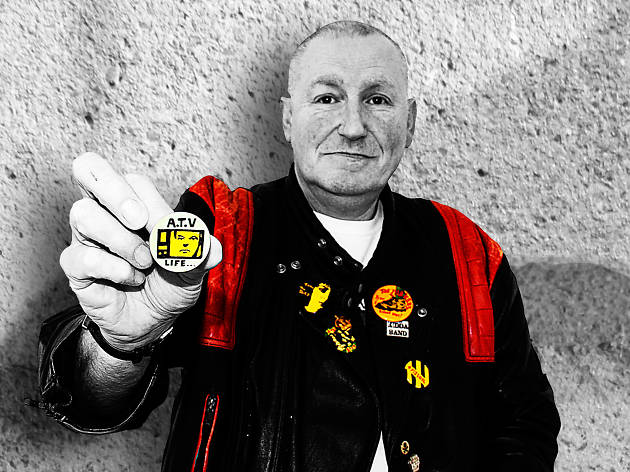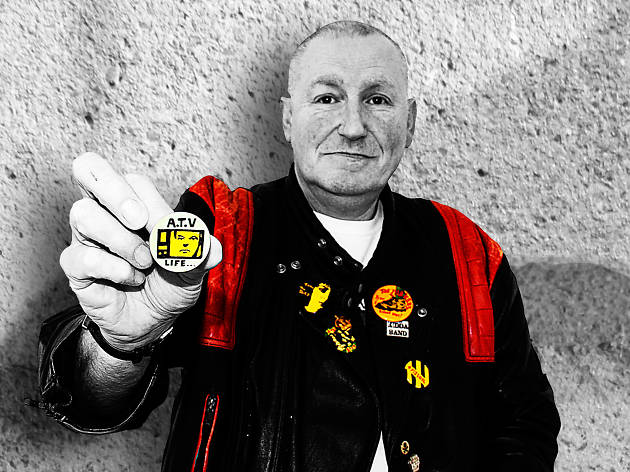 Aged 16 in 1976. Brought along homemade badges featuring painted band logos that he used to wear on his school blazer.
When did you get into punk?
'It was 39 years ago this month, just after Easter '77 and certainly before the jubilee. It made a lot of difference to my look: I had my mum take all my flares in. A lot of mothers', aunties' and grandmas' input went into the way we looked.'
Are you still a punk?
'I've never grown out of it. Not so much the attitude – I'm a middle-management civil servant – but the music still excites me. Punk is still going on: people are still doing it from their bedrooms. They might not be making punk music but it's the same ethos, the same feel. It's one of the lasting legacies of punk.'
What do you make of Joe Corré?
'It's silly. There are people who would love that stuff – don't burn it. We didn't wear Vivienne Westwood stuff back then: couldn't afford it. I don't think any of us could afford a leather jacket back then.'
Should punk be in a museum?
'I think this event at the Museum of London is reasonable. But some of the institutions involved in Punk London are a bit dodgy. They were the places that wouldn't have let us in back then!'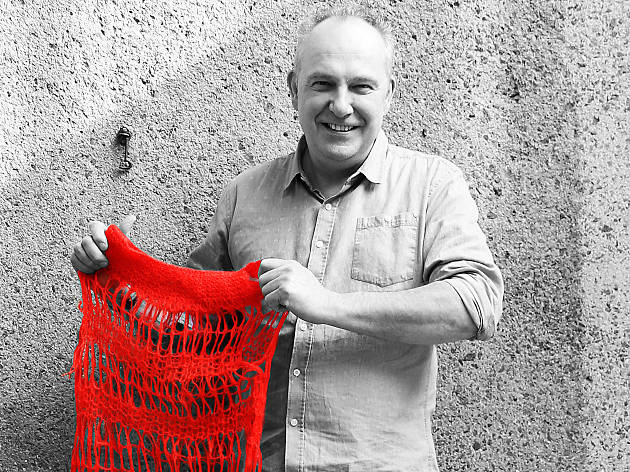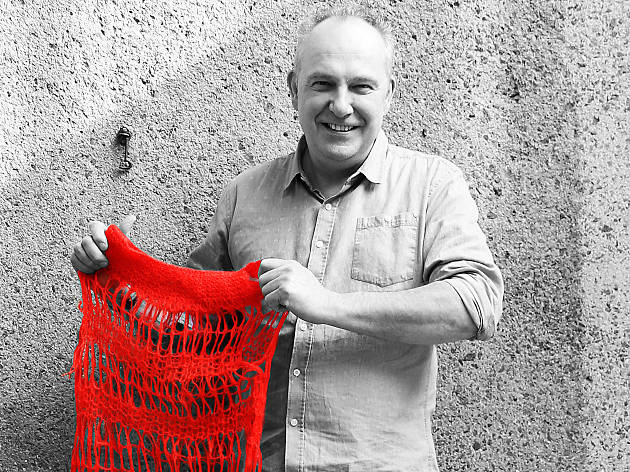 Aged 15 in 1976. Brought along a red mohair jumper that has been in the loft for almost four decades.
So: a sleeveless mohair jumper?
'It did actually have sleeves, but I lost them at a party. I got into a fight. It was pretty dangerous being a punk in those days. I probably only wore it three times: I was more into the music than the clothes. It itched like a bugger. I was in agony!'
Are you still a punk?
'I'm still into punk values: the DIY aspect. It was about creating new stuff. But before you knew it everyone was selling out on "Top of the Pops".'
What do you make of Joe Corré?
'I think it's just a publicity stunt. I don't know what he's trying to prove. That's a lot of money that could be given to charity. I didn't even know Malcolm McLaren had a son.'
Should punk be in a museum?
'I never thought when I was 15 that anyone would be interested in this stuff. It was very hard-hitting, so different. I think you should keep the punk spirit alive: play simple chords and get away with it.'
Find out more about Punk London
Punk's not dead. In fact, it's more alive than ever. What started as a weird subculture in mid-'70s London and New York has echoed in music, fashion, art and design ever since. Punk London is a fortieth-anniversary series celebrating the city's gobby rock 'n' roll heritage. It's organised (yes, they're aware of the irony) by some major players on the London arts scene, including the British Fashion Council, the BFI and the Museum of London. Here are some highlights.